The popular Facebook-owned messaging app WhatsApp is set to introduce the 'Self Destructive Photos And Videos' feature for its Android users.
The new update has been submitted to the Google Play Beta program in which the messaging app aims to introduce the 'Self Destructive Photos And Videos feature' under a new WhatsApp version 2.21.9.3.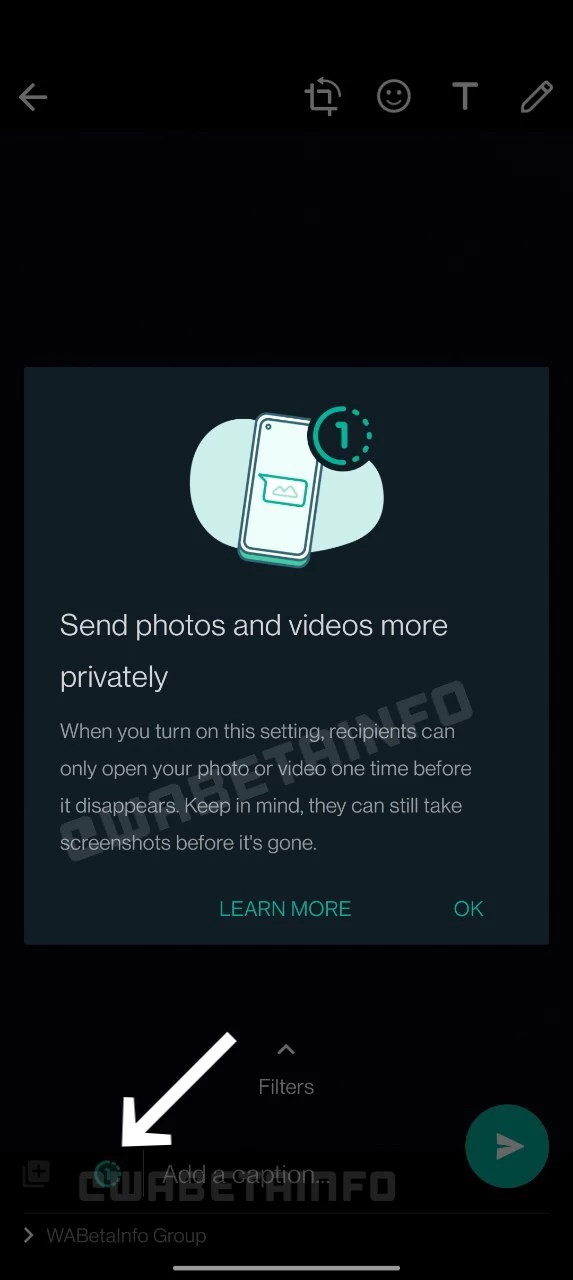 Under the new exciting feature, WhatsApp will give users the ability to send photos, GIFs, and videos that are deleted after being opened and viewed. As soon as the time set by the sender expires, the multimedia content will disappear, leaving no trace on their cell phone.
The newly tested function is similar to that of Instagram messages and Telegram where the messages also disappear.
According to Web Beta Info, a site that tracks every activity of WhatsApp, the messaging giant is working on this feature and will be available for the public soon.
📝 WhatsApp beta for Android 2.21.9.3: what's new?

• WhatsApp is working to introduce self-destructing media with an official description, available in a future update!
• WhatsApp won't introduce a screenshot detection feature.https://t.co/ugvkiqWgz8

— WABetaInfo (@WABetaInfo) April 21, 2021
As per WhatsApp, the newly bounced feature will help users to further privatize their photos and videos, as it allows the recipient to open your photos or videos for a limited period—set by the transmitter.
WhatsApp adds that the recipient can also take screenshots to save the sender's photos, but the administration does not want to introduce a screenshot or video capture blocking feature for this type of media.