Pakistan's Port City and Mega-City—Karachi's Crime Index and law and order situation have improved and its global crime ranking has improved by 13 points.
In April 2021, according to the International Crime Index published by Numbeo.com, which ranks citizens based on data submitted by citizens, the Metropolis rose to 116 points, which was at 103 points last year—showing a significant improvement.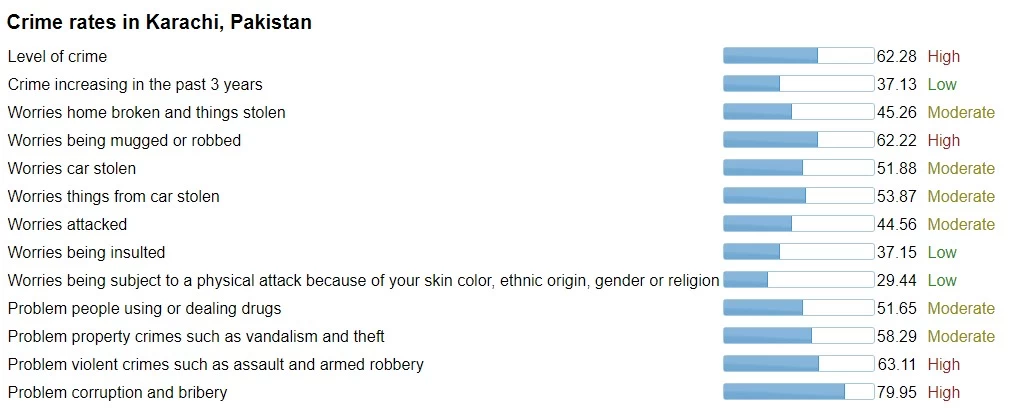 According to the website's definition of 'crime index', it is an assessment of the overall level of crime in any city or country.
The report called have very low crime rates below level 20, low between 20 and 40, Average between 40 and 60, high between 60 and 80, and Very high over 80,"
The city is currently at a 'moderate level of 53.69 in terms of crime rate, which indicates an improvement in the law and order situation in the city.

It should be noted that Karachi was ranked at level 6 in 2014 and the crime rate here was 'extremely high'.
Caracas, the capital of the Latin American country of Venezuela is the worst city in terms of crime with a crime rate of 84.65, while Doha, Qatar, is the safest city in the world with the lowest crime rate.