How to pre-order the iPhone 15 series
The iPhone 15 prices start at $799 for the base model and go up to $1,199 for the Pro Max.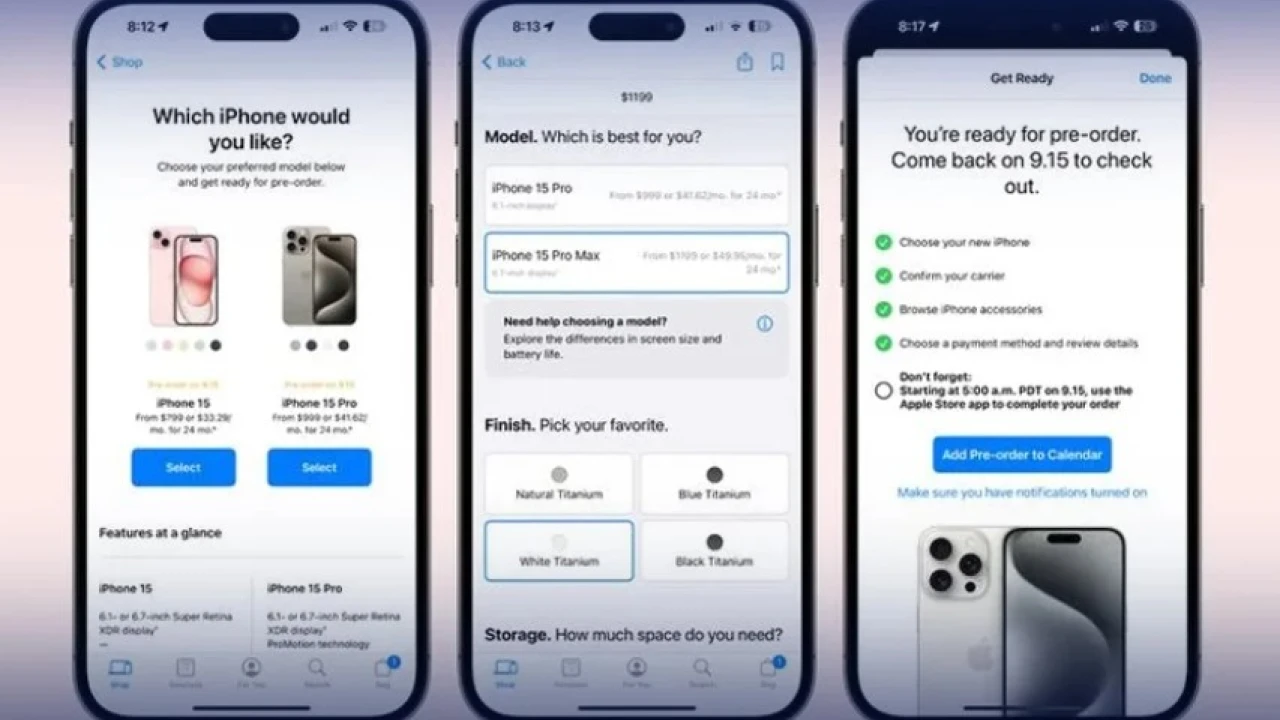 California: With Apple's highly anticipated iPhone 15 series set to launch, it's time to get ready for the pre-order phase starting on September 15th at 5:00 a.m. Pacific Time.
Here's a comprehensive guide to ensure a smooth pre-order experience:
Begin by selecting your preferred iPhone model from the lineup, which includes the standard iPhone 15, the larger Plus version, the Pro, or the Pro Max.
Apple offers options to cater to various preferences. To ensure a seamless transition, double-check your carrier details.
Make sure your chosen iPhone is compatible with your carrier, and review any carrier-specific promotions or requirements.
Enhance your iPhone experience by exploring available accessories. Apple offers a range of accessories designed to complement your device.
Consider any protective cases, headphones, or other add-ons you may need. If you're concerned about protecting your investment, now is the time to decide on an AppleCare+ plan.
Evaluate the coverage options and select the one that best suits your needs for added peace of mind. Apple provides flexibility in payment methods.
You can choose to pay the full amount upfront or explore financing and installment options if available. Ensure your preferred payment method is set up and ready.
If you're enrolled in the iPhone Upgrade Program, take advantage of the program benefits. Check your upgrade eligibility, manage credit lines, and finalize shipping details to streamline the pre-order process.
Apple offers a "Get Ready" feature to simplify pre-order preparations. This user-friendly tool guides you through the necessary steps, ensuring a hassle-free purchase experience.
Follow the prompts to complete your setup. Don't forget to mark your calendar for the pre-order date, September 15th.
Set an alarm or reminder to ensure you're among the first to explore and purchase the latest innovations from Apple.
Be aware of the pricing for the iPhone 15 series. Prices start at $799 for the base iPhone 15 model and go up to $1,199 for the Pro Max variant.
Plan your budget accordingly based on your chosen model and any additional accessories or services. As you prepare for the iPhone 15 pre-order, follow these steps to streamline the process and secure your device promptly.
Apple aims to provide a hassle-free purchase experience, so you can focus on enjoying your new iPhone when it arrives.