Army Chief attends opening ceremony of multinational exercise 'Eternal Brotherhood-II'
COAS remarked, "Junior leaders are the backbone of Pakistan Army and are key to success in conventional and unconventional warfare."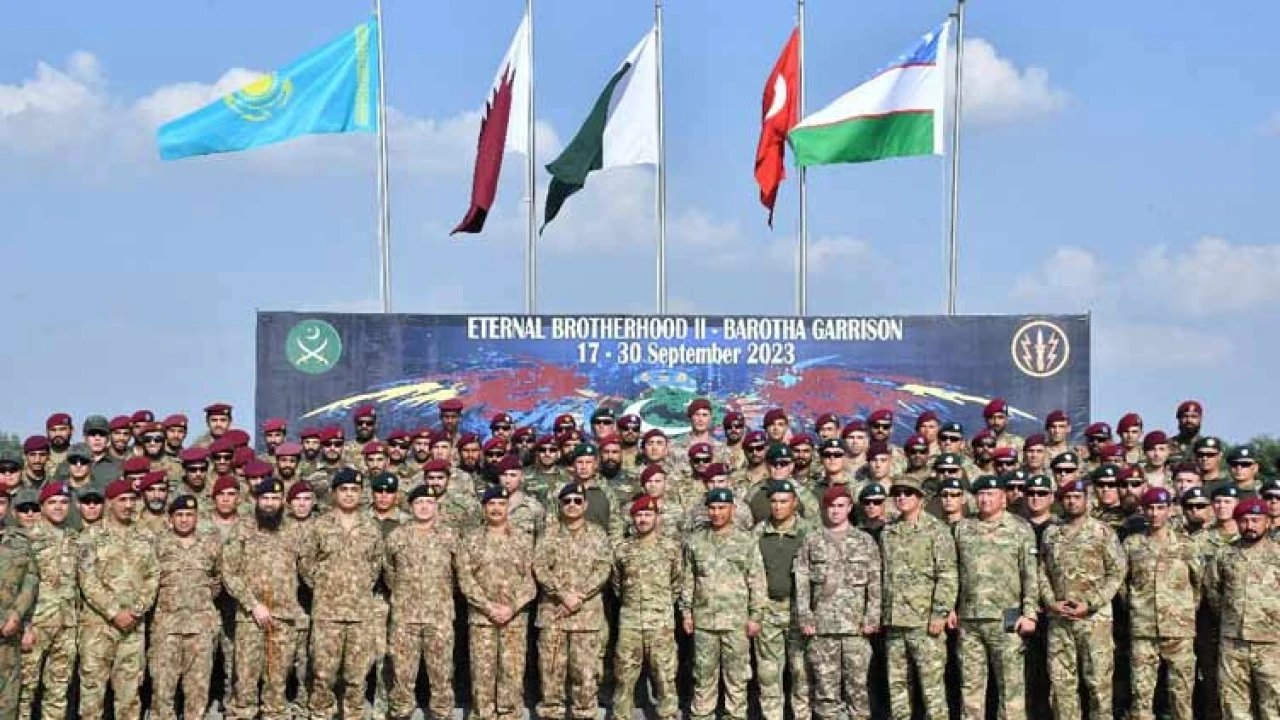 Rawalpindi: The opening ceremony of multi-national special forces exercise "Eternal Brotherhood-II" was held at Barotha on Tuesday.
According to a statement from the Inter-Services Public Relations (ISPR), special forces contingents from Pakistan, Kazakhstan, Qatar, Turkiye, and Uzbekistan are taking part in the two-week drill.
During his visit to Barotha Garrison, Chief of Army Staff (COAS) General Syed Asim Munir addressed with the exercise participants. General Officer Commanding Special Service Group delivered the army's top general a briefing on the exercise's scope.
The exercise is aimed at further harnessing the historic military to military relations among the friendly countries, including nurturing of joint employment concept, while identifying areas of mutual interest for future military collaborations and benefitting from each other's experience against terrorism, the military's media wing said.
Gen. Asim Munir visited the Junior Leadership Academy (JLA) Shinkiari, the Center of Excellence for training Non-Commissioned Officers, before traveling to Brotha.
He laid floral wreath at Yadgaar-e-Shuhada and addressed the participants of the Academy.
COAS remarked, "Junior leaders are the backbone of Pakistan Army and are key to success in conventional and unconventional warfare."
"Our standard of professionalism and leadership is par excellence compared to any modern army of the world. Junior leaders of Pak Army have proven their mettle in the fields of training, operations and world class competitions across the world", he concluded.
COAS was welcomed by Inspector General Training & Evaluation upon arrival at JLA and Brotha.