10 best books to read in May 2021
May is blooming and the best books to read in the month run as a gamut. They range from fitness obsessions to a fictional religious compound, from NASA to Native poetry. Here is the list of 10 of the best books that booklovers can't wait to have in their hands.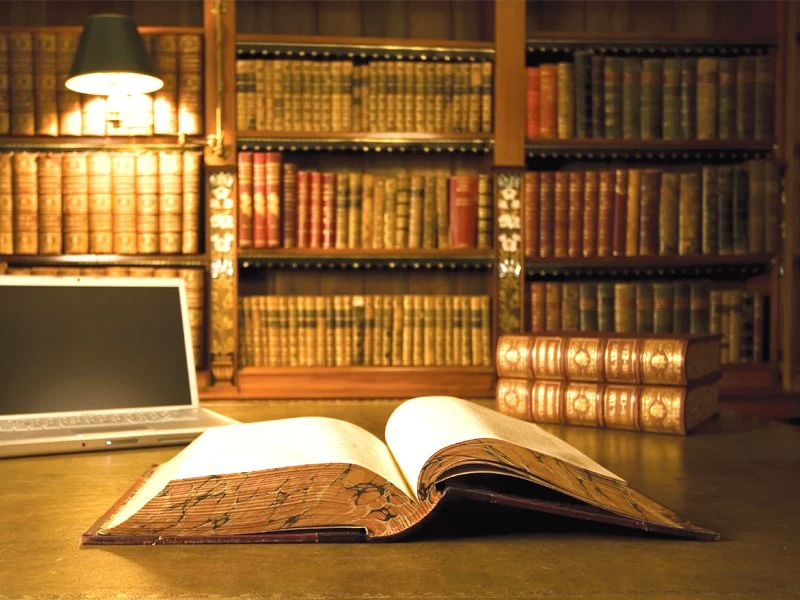 The Secret to Superhuman Strength, Alison Bechdel
In her graphic memoirs Fun Home and Are You My Mother? cartoonist Bechdel crafted wrenching and comic narratives about her relationships with her father and mother. Her latest graphic memoir charts a different relationship: the one between her and exercise. The book explores the fitness fads she's participated in over the last six decades, including running, cycling classes and "feminist martial arts" as the author explores her fixation on fitness and how it relates to her journey of self-discovery.
2. Olympus, Texas By Stacey Swann
Weaving elements of classical mythology into a thoroughly modern family saga, Olympus, Texas centres on the Briscoe family, once again the talk of their small town when the prodigal son, March, returns years after he was caught having an affair with his brother's wife. Within days of March's arrival, someone is dead, marriages are upended and even the strongest of alliances are shattered.
3. The Hunting Wives By May Cobb
What happens when a group of housewives gets bored with the monotony of their comfortable, if quiet, lives? Weird stuff. The newest from Cobb (Big Woods) centres on Sophie, a young woman who's left behind a stressful yet fulfilling career in Chicago to settle down with her husband and young son in a small Texas town. It should feel idyllic, but she soon realizes life is now too quiet. That is until she takes up with a socialite who's part of an elite clique secretly known as the Hunting Wives.
4. The Woman With the Blue Star' by Pam Jenoff
A trained historian and former diplomat, bestselling author Pam Jenoff ("The Orphan's Tale," "The Lost Girls of Paris") bring forward the historical drama of Jewish refugees hiding from Nazis in the subterranean tunnels of the Kraków Ghetto during World War II. Sadie, 18, looks up one day through the street grate to see Ella, a Polish girl whose stepmother is aligned with the Germans. The two develop an unlikely friendship as danger flairs all around.
5. The Last Thing He Told Me' by Laura Dave
Anxious about a new mystery to get your hands on? In Dave's plot-twisting family suspense drama, Owen Michaels vanishes, and his new wife and 16-year-old daughter (who is not a fan of her stepmom) attempt to find out not only why and what happened to him but just exactly who the real Owen Michaels is.
6. Sunshine Girl by Julianna Margulies
If you loved her in "The Good Wife" and "ER," you'll likely be interested in learning more about actress Julianna Margulies in her new coming-of-age memoir. Nicknamed "Sunshine Girl" by her family, she writes of her unconventional (and often chaotic) upbringing, her relationships, her rejections and working her way to an award-winning acting career.
7. Brat: An '80s Story' by Andrew McCarthy
If "Pretty in Pink," "St. Elmo's Fire" and "Less than Zero" continue to stay in heavy rotation on your must-watch list, odds are Andrew McCarthy's new memoir is as much a no-brainer as Andie ending up with Blane at the prom. The Brat Packer focuses on growing up in New York City in the '80s, getting candid about lost innocence and the highs and lows of his rise to fame in Hollywood.
8. While Justice Sleeps' by Stacey Abrams
From the former Georgia House of Representatives minority leader and gubernatorial candidate comes this political-legal thriller centred on Avery Keene, a law clerk for a Supreme Court justice. When the justice falls into a coma and Avery is tasked with serving as his power of attorney and legal guardian, she discovers secret research into a high-powered conspiracy. Filled with plot twists and turns, it's being compared to "The Pelican Brief."
9. Secrets of Happiness BY Joan Silber
From a master of family dramas comes this new one about a young lawyer in New York who learns that his father has long kept a second family living in Queens. In the aftermath, each family member is caught in their complicated journey, as they come to terms with who they are and what they believe in. Taking place over three continents, Secrets of Happiness is about surprise loyalties, love triangles and how a family can tap into a reservoir of inner strength.
1 A Flaw in Human Judgment, Daniel Kahneman, Olivier Sibony and Cass. R Sunstein
In Noise, authors Kahneman, Sibony and Sunstein want us to consider why bad judgements are made. They ask how a person—perhaps a doctor or a judge—can be faced with a situation and make a decision today, but, on a different day, may not make that same call. They believe part of the reason is due to noise, the "variability in judgements that should be identical." In their book, the authors describe the impact of noise across fields, from medicine to law to child services, and break down how it goes unnoticed and how it can be remedied.
BTS takes over UNGA, performs 'Permission to Dance' inside assembly hall
BTS' speech was followed by a pre-recorded performance of their latest song 'Permission to Dance' which in itself is a message of positivity and hoping for an end to the pandemic.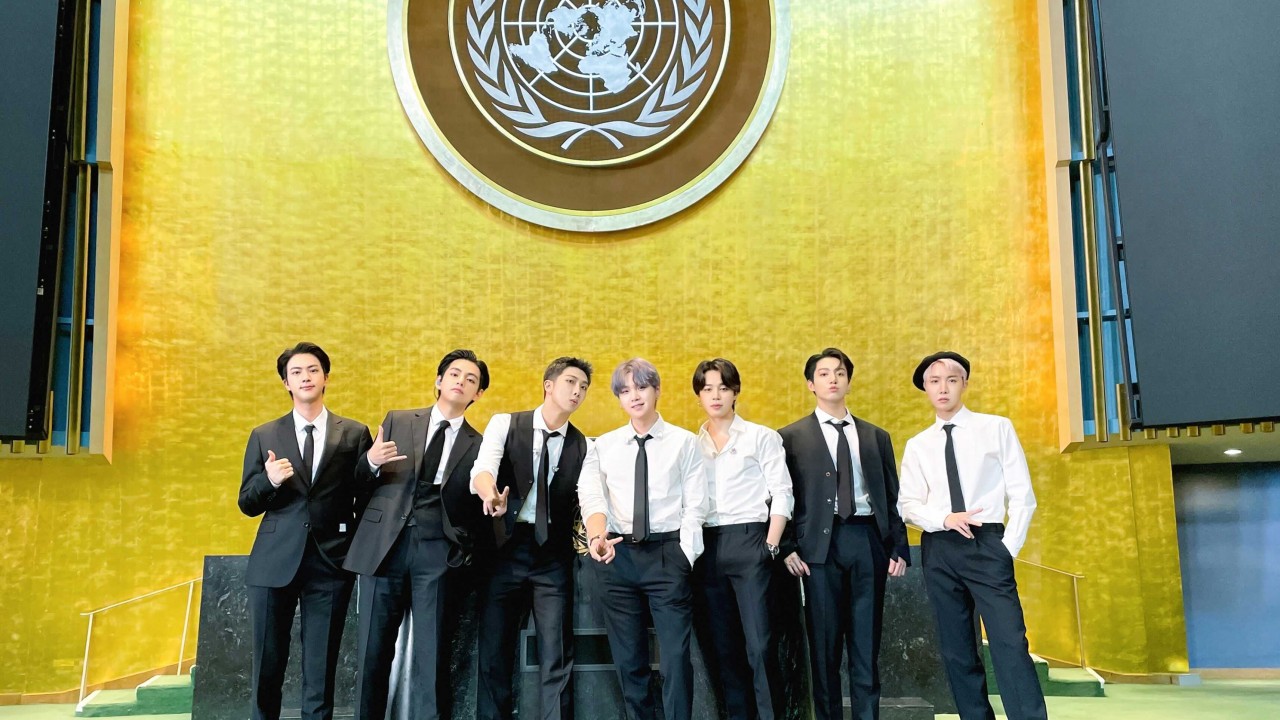 New York: Acclaimed K-POP band BTS addressed the United Nations General Assembly (UNGA) as the special presidential envoy for future generations and culture from their native South Korea— expressing their faith in young people's ability to imagine a better world despite pandemic.
They spoke about climate change, and sustainable development amid the pandemic. The band discussed the difficulties that the youth encountered as a result of the pandemic.
The group leader Kim Namjoon (RM) taking centrestage, began in Korean, "It is an honor to be here today, where BTS has been appointed as Special Presidential Envoy for The Republic of Korea. We're here today to share the stories of a future generation. Before we came here, we asked the young people in their teens and 20s around the world about their past two years and about the world they find themselves in today".
BTS' speech was followed by a pre-recorded performance of their latest song 'Permission to Dance' which in itself is a message of positivity and hoping for an end to the pandemic.
The artists took turns on stage during their seven-minute speech, but it wasn't all about UN goals.
The pre-recorded video was presented soon after all members of the band- Jimin, J-Hope, Jin, Suga, RM, Jungkook, and V- spoke about the possibilities of the future generation and their ability to adapt to changing times amid a raging coronavirus pandemic.
Korean President Moon Jae-in, at the conclusion of his speech in session, introduced the seven band members as the 'World's most loved artist'.
The UNICEF tweeted, "Today, BTS returned to #UNGA to share a powerful message on climate action, COVID-19 vaccines & the importance of taking care of ourselves and our communities. Thank you, @BTS_twt for inspiring a generation of young people. Together, we can create a better world. #BTSLoveMyself".
Watch here again the #BTSatUNGA performance!

"Permission to dance"@BTS_twt #BTSARMY https://t.co/StHI06YgRj

— UN News (@UN_News_Centre) September 20, 2021
It is pertinent to mention here that BTS began their 'Love Myself campaign' with UNICEF in 2017, and it was the subject of RM's first UN speech, which he gave in English.
The band virtually attended the 75th Assembly. It took place last year and offered its message through a film that brought people comfort.
This time, the band members took turns speaking in Korean, which was simultaneously dubbed in English.
Ramiz Raja becomes PCB chairman unopposed
Lahore: Veteran cricketer and former Test captain-turned commentator Rameez Raja has emerged as the next chairman of the Pakistan Cricket Board (PCB) on Monday.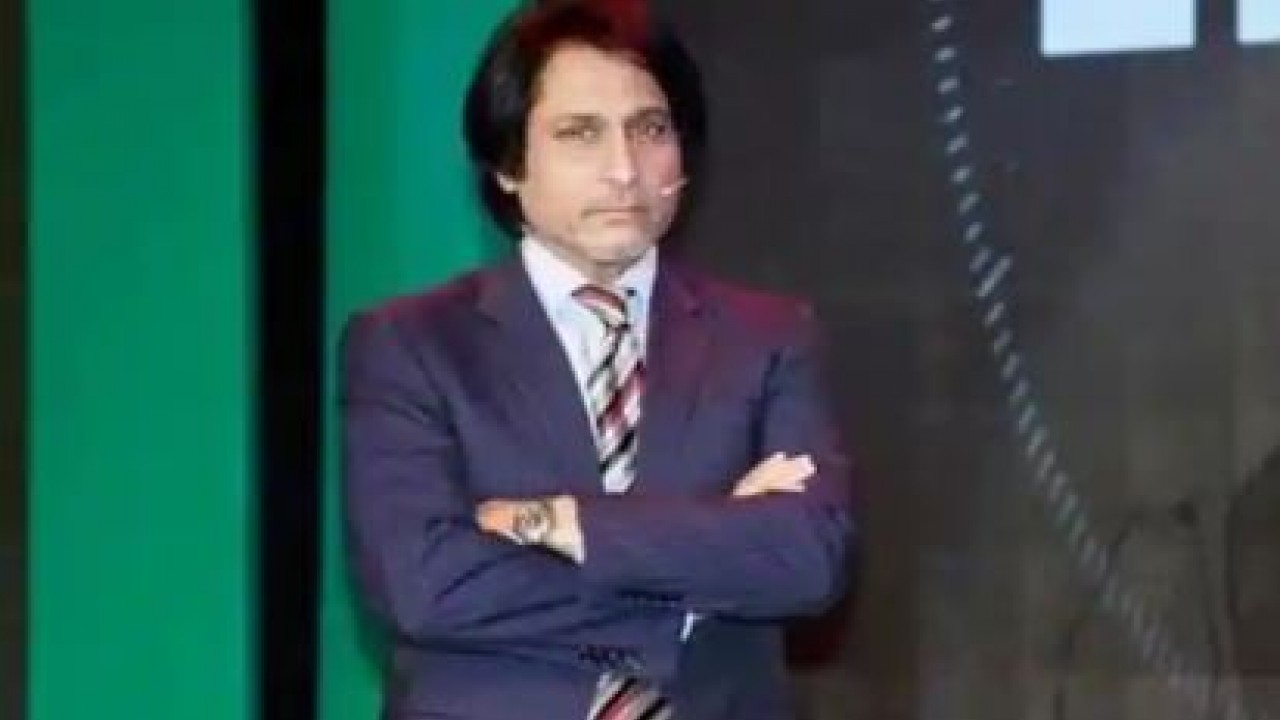 To elect the 36th PCB Chairman, a special meeting of the Board of Governors (BoG) took place today, (September 13) at the High Performance in Lahore.
The PCB Election Commissioner, Mr Justice (retd) Sheikh Azmat Saeed conducted the election, presiding over the meeting.
The members of the BoG including Mr Aasim Wajid Jawad, Ms Alia Zafar, Mr Asad Ali Khan, Mr Arif Saeed, Mr Javed Kurieshi, Mr Ramiz Raja and Mr Wasim Khan attended the special meeting.
At 1415 inside the Bob Woolmer Indoor School, NHPC, the newly-elected PCB Chairman will hold his media conference, which will be live-streamed on all PCB social media channels.
As per the PCB Covid-19 Protocols, which are designed to ensure health and wellbeing of all involved, only reporters and correspondents who are fully vaccinated and have immunisation certificates are invited to attend the media conference.
Moreover, TV news channels will be welcome to use PCB's broadcast quality live-stream details of which will be shared shortly before the start of the media conference.
Taliban urge UN to allow them to speak
The UN credentials committee consisting of nine countries will decide the fate of the seat dispute.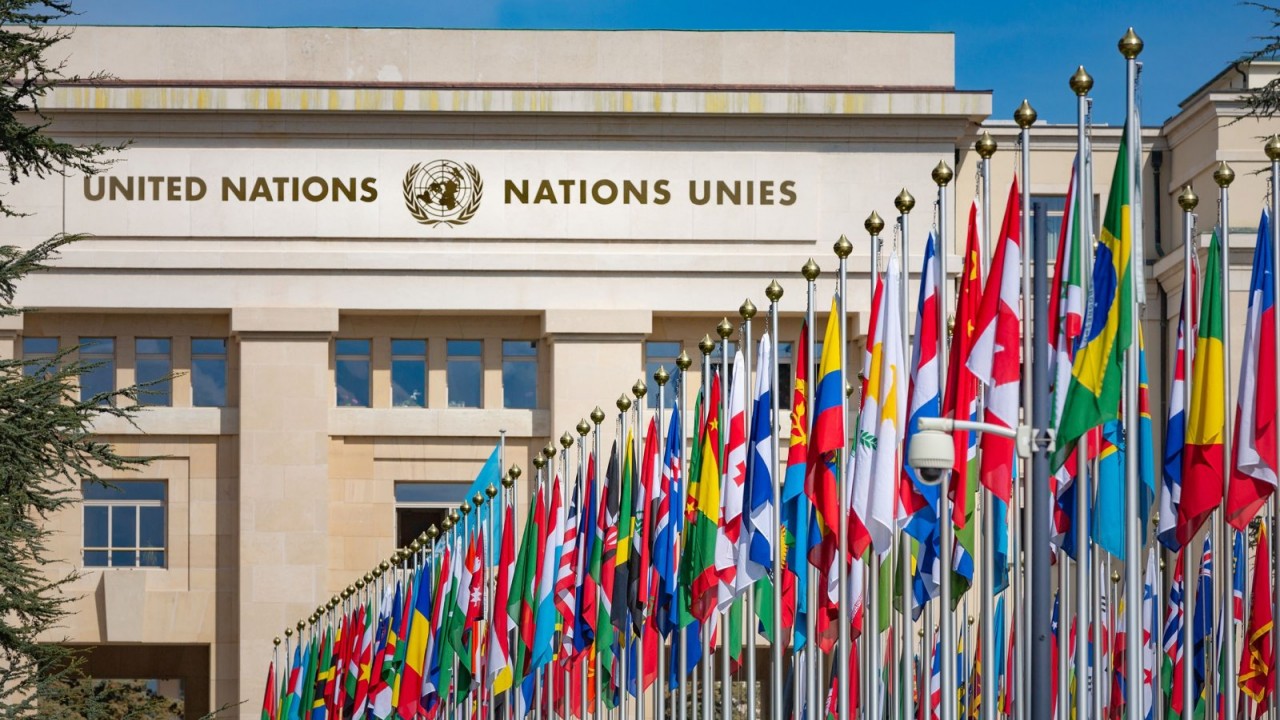 The Secretary-General of United Nations (UN) Antonio Guterres received a communication with the letterhead "Islamic Emirate of Afghanistan, Ministry of Foreign Affairs," signed by "Ameer Khan Muttaqi" as "Minister of Foreign Affairs," requesting to participate in the UN session of world leaders.

The letter said that they no longer recognize Ghulam Isaczai as their representative and nominated Suhail Shaheen as their representative to the UN.
The UN credentials committee consisting of nine countries will decide the fate of the seat dispute.
However, the Taliban participation in the current session is difficult.
Afghanistan is scheduled to give the last speech on the final day of the high-level meeting on Sept 27.