Zardari engages with potential leaders who join PPP
All of the political figures visited Bilawal House in Lahore expressed their confidence in the party's leadership.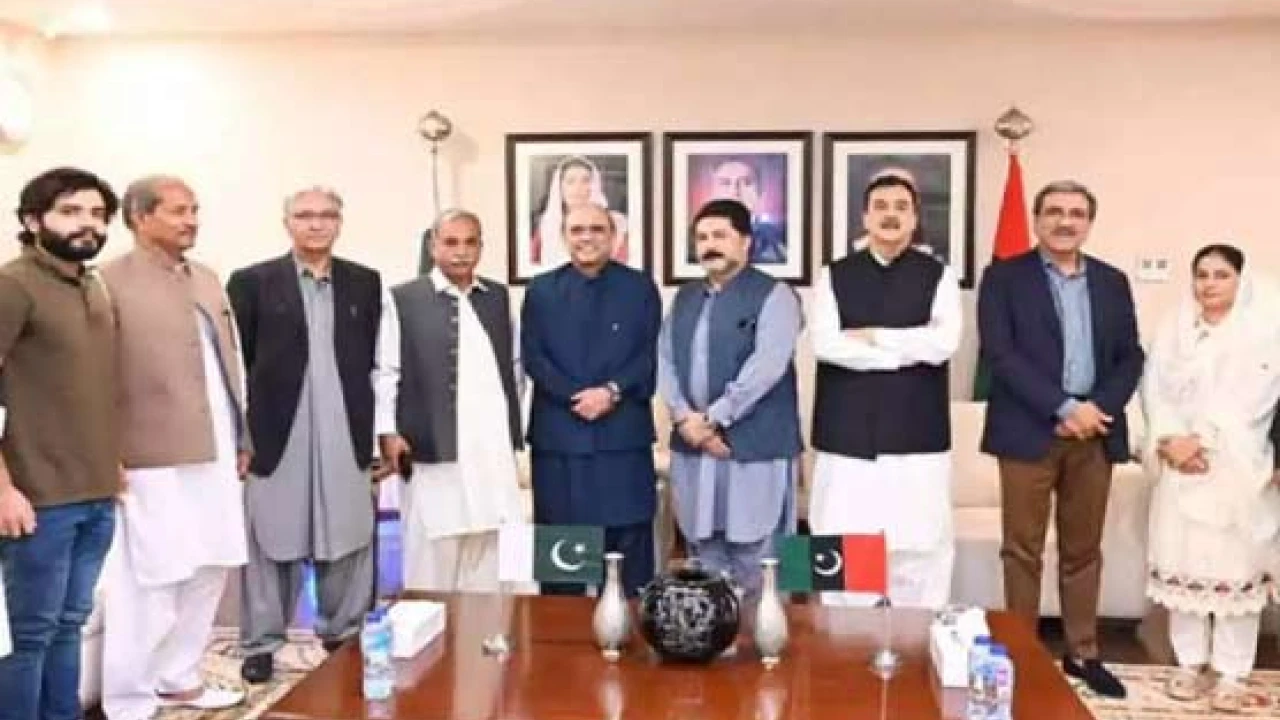 Lahore: Former President of Pakistan, Asif Ali Zardari, is presently in Lahore, where he has been engaging with various political figures who are considering joining the Pakistan Peoples Party (PPP).
Zardari held discussions with several individuals at Bilawal House Lahore, including Mian Rashid Booti, a former Advisor to the Chief Minister of Punjab from Okara; Kamran Khalid, a PTI ticket holder from Hasilpur; and Dr. Mushtaq Ahmed, an educationist in Turkey from Cholistan.
During these meetings, all of these political figures expressed their confidence in the leadership of Asif Ali Zardari and Bilawal Bhutto and declared their intention to join the Pakistan Peoples Party.
لاہور: پاکستان پیپلزپارٹی پارلیمنٹرینز کے صدر آصف علی زرداری سے بلاول ہاؤس میں ملاقات کے بعد سابق رکن بلوچستان اسمبلی ڈاکٹر رقیہ ہاشمی کے صاحبزادے سید حسنین ہاشمی پاکستان پیپلزپارٹی میں شامل ہوگئے@AAliZardari pic.twitter.com/ermasLcOPF

— PPP (@MediaCellPPP) September 22, 2023
Prominent figures present at the event included former Prime Minister of Pakistan Syed Yusuf Raza Gillani, Nayer Hussain Bukhari, the Central Secretary-General of PPP, Makhdoom Syed Ahmed Mehmood, President of PPP South Punjab, Abdul Qadir Shaheen, Chief Coordinator South Punjab, Syed Irfan Gardezi, former MPA Shazia Abid, and others.