Death sentence requested for accused in Sara Inam murder case
The plaintiff's lawyer concluded the final arguments by saying that this case is similar to Noor Muqaddam murder case.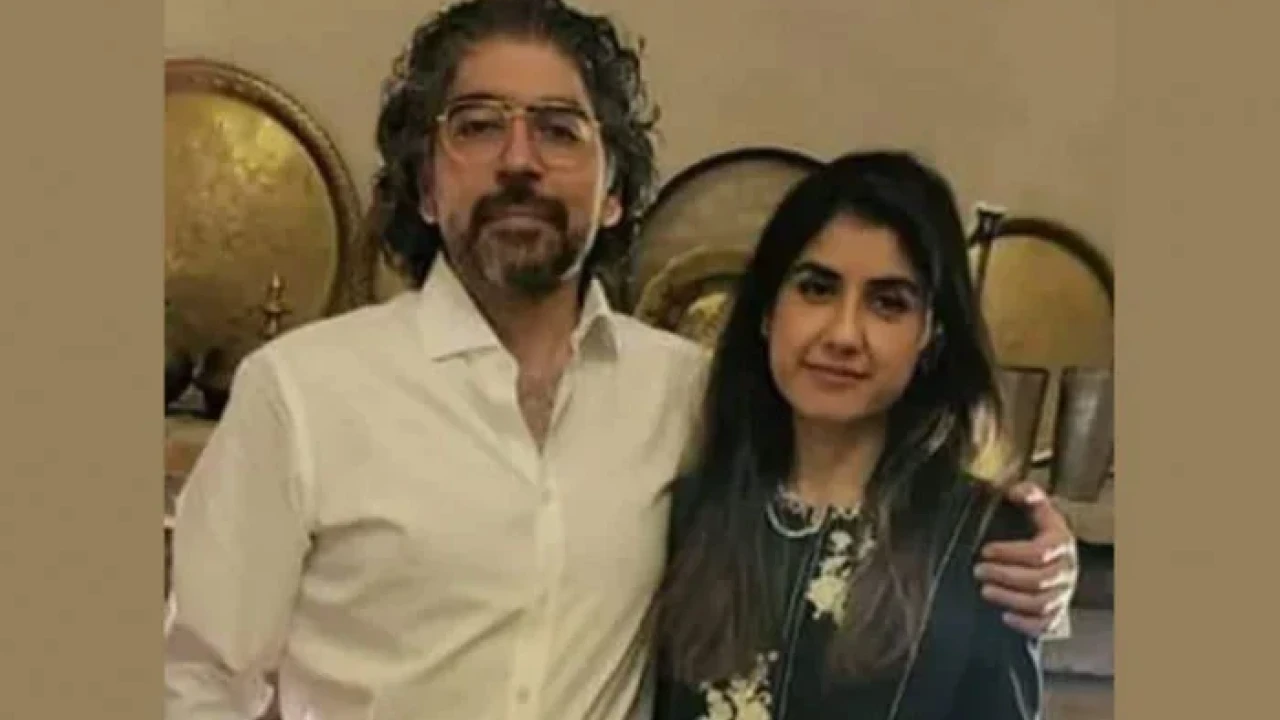 Islamabad: The deceased Sarah Inam's lawyer requested in the District and Sessions Courts Islamabad to pronounce death sentence of her husband Shah Nawaz Ameer for her murder.
According to details, Judge Nasir Javed Rana heard the Sara Inam murder case in the District and Sessions Court Islamabad during which the main accused Shah Nawaz Mir was presented in the court.
During the hearing, Inam-ur-Rahim— the father of the deceased— Ayaz Amir and Samina Shah – parents of the accused— were present in the court room.
The plaintiff's counsel Rao Abdul Rahim and prosecutor Rana Hasan Abbas gave final arguments. He said that pictures have been recovered from the mobile phone of the accused in which a sheet was lying on Sara Inam's body. The murder device dumbbell can also be seen in the picture, the place of the incident is the residence of Shah Nawaz Amir. According to the accused, there was no fight with Sara, infact she was happy.
Lawyer Abdul Rahim stated: "The date on which the divorce certificate was submitted, Sara was not in Pakistan. According to the picture, she died at five in the morning. According to Shah Nawaz Ameer and his mother Samina Shah, they informer the police and at that time there were only three people at the farmhouse including Samina, Shahnawaz and Sara".
The robbery case filed in the defense is of 2018, the murder cannot be committed in 2022, the eyewitnesses can lie too, however the documents cannot lie. When Sara Inam reached home, there was a dispute among the couple, the victim's mobile was broken and was at the mercy of the accused, he added.
The plaintiff's lawyer continued in his arguments that there were bruises on Sara's body, the skull was fractured, the girl was subjected to torture and she must be suffering. How is it possible that Samina Shah did not hear anything, According to the post-mortem, all of her injuries were of before the murder.
Rao Abdul Rahim said that Shahnawaz Amir stated that he did not pronounce the divorce, whereas according to forensics, divorce was pronounced in a WhatsApp message. Two days ago, the DVR of the house was removed, someone would have told the reason. Therefore according to all the evidences, the crime of Shahnawaz Ameer is proved.
The plaintiff's lawyer concluded the final arguments by saying that this case is similar to Noor Muqaddam murder case and requested the death sentence of Shah Nawaz Amir.