Nawaz Sharif's property auctioned for Rs10.01 million
According to details Muhammad Butta Virk was declared the successful bidder after the process of auction ended here at Sheikhupura.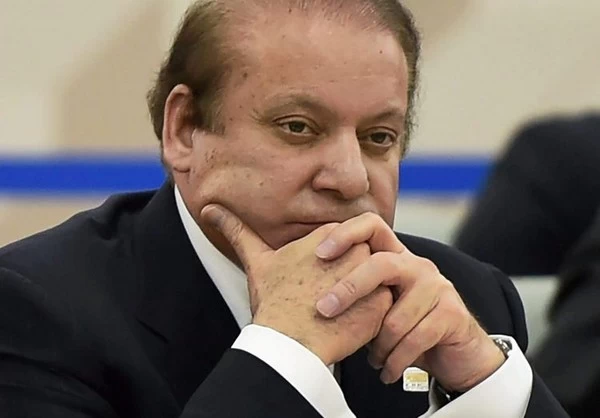 Talking to the media, the purchaser of the Former PM's property said that he intends to use the acquired land for agriculture purposes and aims to sow vegetables and fruits here.
However, the auction committee head stated that after completing the entire process of auction, the details would be sent back to the accountability court for finishing/finalising the procedure.
Earlier, The process of auctioning seized Sheikhupura properties of former Prime Minister Nawaz Sharif has begun.
According to details, the auctioning of Pakistan Muslim League-Nawaz (PML-N) supremo's land started at Rs7 million per acre.
The 88-Kanal land of PML-N leader is being sold as a recovery of Toshakhana reference.
On the order of the Islamabad High Court (IHC), the process of auctioning is underway in the municipal hall.
A day earlier on May 19, Islamabad High Court (IHC) dismissed three petitions filed against the auction of three properties associated with Nawaz Sharif.
The short verdict was announced by IHC judge Justice Amir Farooq and Justice Tariq Mahmood Jahangiri in the Toshakhana case.
The court in its verdict stated that the petitioners have an alternative forum and they can approach the trial court to stop the auction. The order added that the court cannot hear these petitions under Article 199 of the Constitution of Pakistan if there is an alternative forum.
On April 22, the accountability court had ordered the revenue authorities of the Punjab government to auction unclaimed properties of the former prime minister within two months citing him as an absconder in Tosha­khana reference.
The petitioners namely Mian Barkat Ali, Aslam Aziz and Ashraf Malik challenged the auction of these properties.
Toshakhana Reference
The anti-corruption watchdog has alleged that former president Asif Ali Zardari had obtained luxury vehicles by paying only 15% of the price of the vehicles. Later, one of those vehicles, a 1991 model Mercedes, was gifted to Nawaz Sharif.
NAB alleged that former premier Yousuf Raza Gilani had facilitated the allotment of the vehicles to Nawaz Sharif and Asif Zardari by dishonestly and illegally relaxing the procedure for acceptance and disposal of gifts vide a Cabinet Division memorandum of 2007.