Taking the plunge: Indian couple ties knot underwater
New Delhi: A Tamil-Nadu couple in India literally took the plunge and got married 60 feet underwater off the coast of Chennai, Southern India on February 01.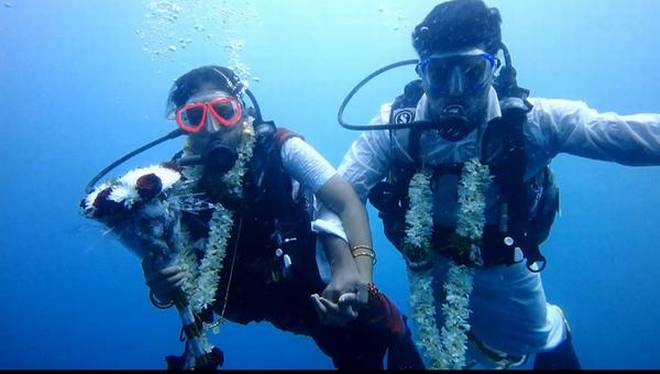 As per details, the groom, Chinnadurai is a licensed scuba diver and also a software engineer while his bride, who is also a software engineer, learned her diving course a month before to prepare for her wedding day.
The bride, S. Swetha, said when the groom's family suggested an underwater wedding, she hesitated and was afraid and nervous but felt confident after her training.
As part of the ceremony, V Chinnadurai and S Swetha wore traditional clothes and went on a dive early morning and exchanged garlands and tied the thaali, all underwater.
The entire ceremony was recorded before the couple swam back up to celebrate with family and friends.
Whole family was cheerfully waiting for the couple on the shore.
Twitter tests edge-to-edge photos in timeline
The microblogging platform, Twitter is exploring ways to build more visually immersive experience with its latest test to see how images appear on the platform.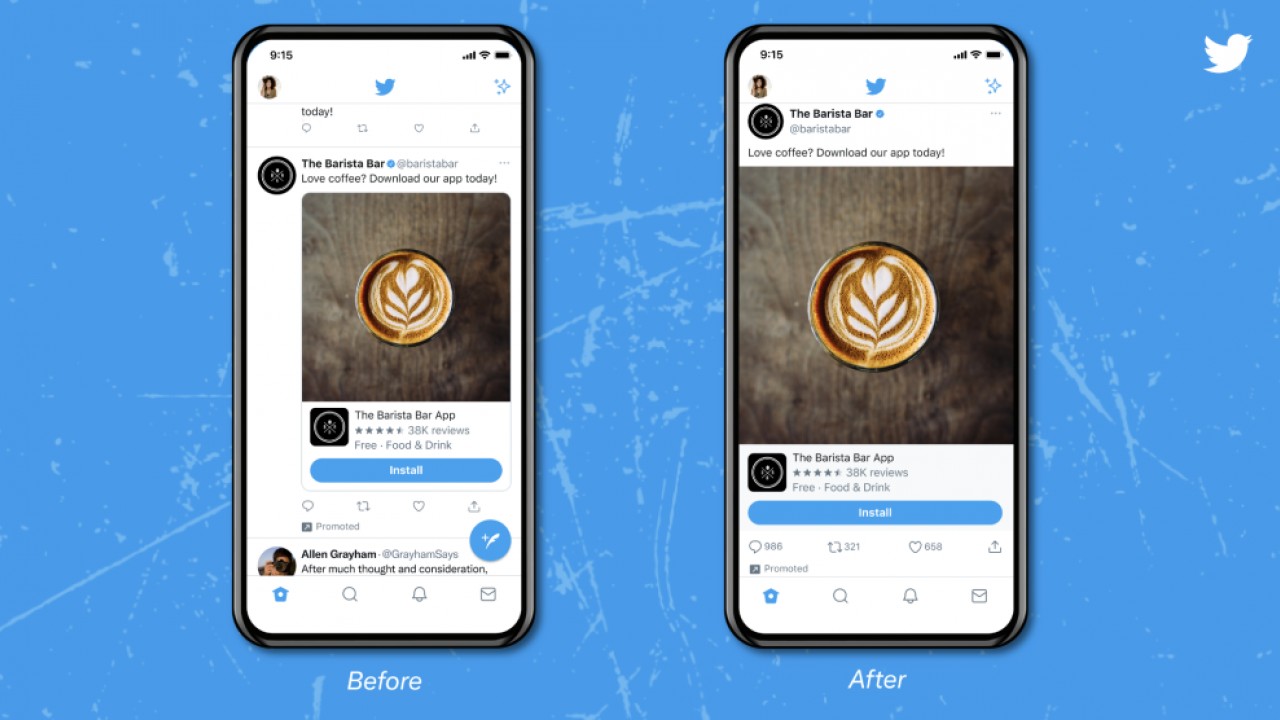 The upcoming feature will expand visual media embedded in tweets to fill the whole width of a mobile phone's screen. The new layout is being tested on iOS but not on Android.
"The change is designed to make it easier for visual content to shine," said twitter.
In the current test, tweets fill the full frame from left to right instead of being offset by a pretty large margin on the left.
The changes result in much larger images and videos that look better in the feed and a cleaner, more modern design that doesn't unnecessarily squish tweets to the right of users' profile pictures.
Now testing on iOS:

Edge to edge Tweets that span the width of the timeline so your photos, GIFs, and videos can have more room to shine. pic.twitter.com/luAHoPjjlY

— Twitter Support (@TwitterSupport) September 7, 2021
The test follows two previous image-focused changes— 4K image support and full-size images.
The 4K image support came in April and increased the resolution of images from 2048 x 2048 pixels to 3840 pixels on the long end.
While, full-size image support came in May and brought an end to cropped photos on timelines in iOS and Android.
The company, with the announcement that it is testing edge-to-edge photo support is increasing its chances of becoming an Instagram competitor.
The date for the rollout is not ascertain yet. However, users are already complaining about the change, despite the fact that it is still in its early stages.
This is because, there's no word, on when full-width tweets will arrive on some of the best Android phones.
New island emerges near Balochistan's Kund Malir beach
A new island have popped up near Sonmiani beach of Balochistan— discovered by the fishermen sailing along the coast on Thursday.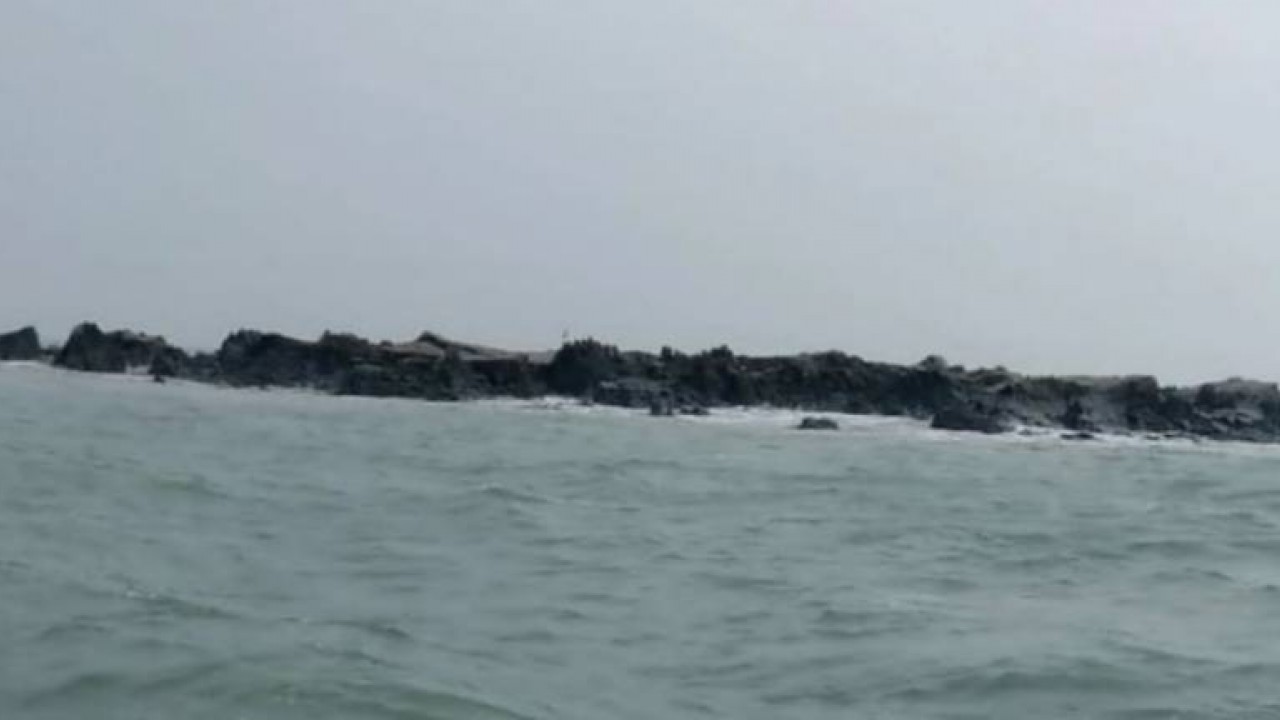 The technical advisor on marine fisheries at World Wild Fund (WWF), Muhammad Moazzam Khan said that the new island appeared in west off the coast of Sonmiani near Kund Malir.
"Such phenomena occurs due to geographical changes within the ocean depths," he said adding that these kind of small islands emerge, remain in place for a while and then diminish back into the waters.
It is pertinent mention here that such Islands had earlier emerged at the same location in 2000 and 2010.
The first known emergence, during November 1945, was concurrent with an earthquake of magnitude 8.0.
The 2nd and 3rd emergences were in March 1999 and November 2010 respectively.
In 2013, an island emerged off Gwadar coast after a powerful 7.7 magnitude earthquake struck Pakistan. However, the island disappeared after some time.
Landsat images of March 1999 and November 2010 emergences indicate appearance of round-shaped island of 4.4 and 5.2 hectare area, followed by erosion and disappearance. The island was composed of mud breccias and circular vents spewing mud slurry and methane gas.
Pakistan: Daily COVID-19 cases drop below 2,000
Pakistan is presently experiencing the fourth wave of coronavirus which is said to be deadlier and more contagious than previous three COVID waves.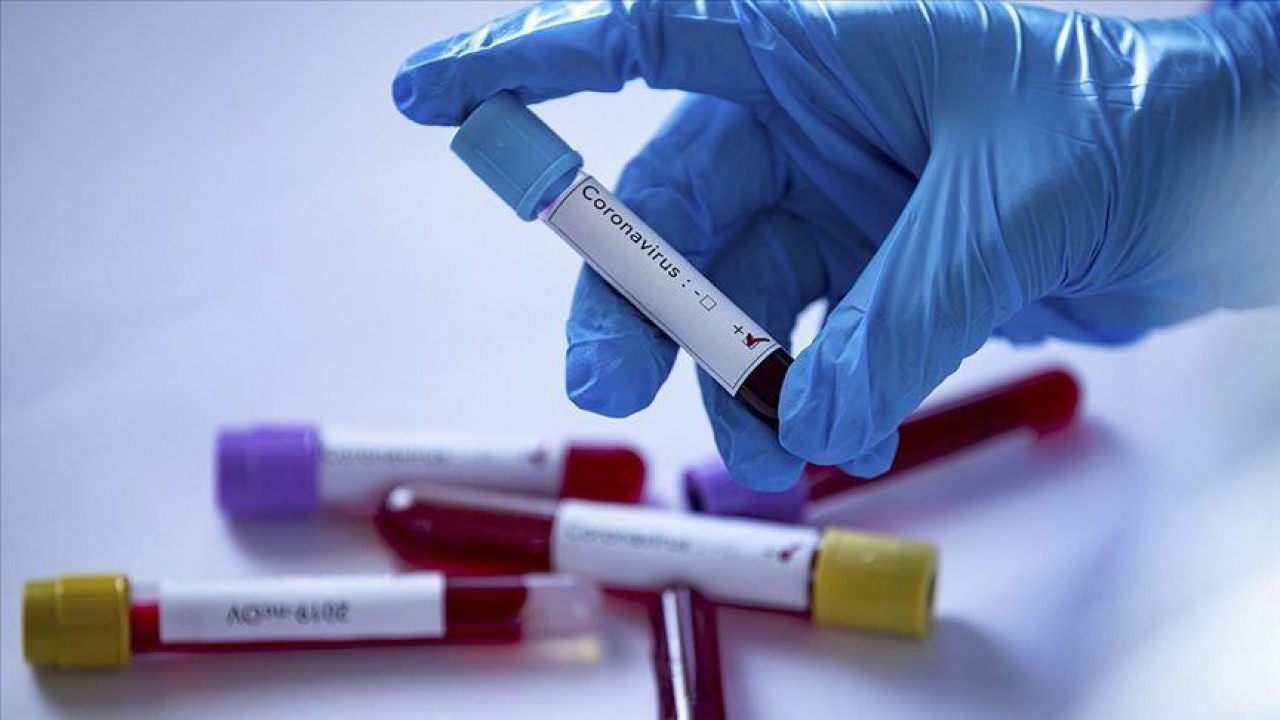 Islamabad: Pakistan's coronavirus positivity ratio decreased to 4.10% from more than 11% a couple of weeks ago.
Pakistan is presently experiencing the fourth wave of coronavirus which is said to be deadlier and more contagious than previous three COVID waves.
According to National Command and Operations Center (NCOC), around 1,897 cases of coronavirus were reported while 81 people succumbed to the disease in the last 24 hours, taking the total death toll to 27,327. The daily Covid-19 positivity rate in Pakistan is at 4.22%.
The total number of cases has reached 1,227,905.
As many as 1,137,656 patients have recovered from the disease with 4,846 critical cases.
Punjab
The number of patients swelled to 423,670 in the province with 12,449 causalities.
Sindh
The number of infections has surged to 451,448 in the province, while the death toll has reached 7,289.
Khyber Pakhtunkhwa
The confirmed cases have surged to 171,589 in the province with 5,426 casualties.
Balochistan
There are 32,772 confirmed cases while 344 patients have died from the infection so far.
AJK and Gilgit-Baltistan
There are 33,821 coronavirus cases in the AJK while the death toll has reached 733. On the other hand, there are 10,257 cases in GB with 182 coronavirus deaths.
Islamabad
There are 104,348 cases in the capital city while 904 people have lost their lives.