Worries mount over three missing K2 climbers
Skardu: Army helicopters failed to locate three climbers including Ali Sadpara and his two foreigner companions John Snorri, from Iceland and Juan Pablo Mohr, from Chile who were reportedly went missing on the world's second highest mountain, K2.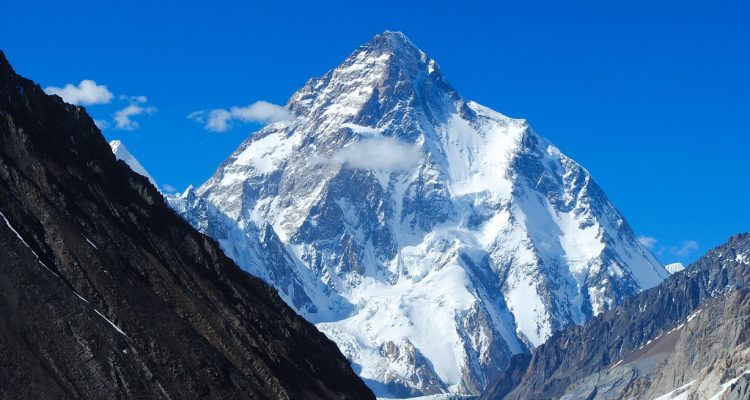 According to the details, the climbers lost contact with base camp on Friday, and were reported missing on Saturday, after their support team lost communication with them.
The Pakistani military said a ground search has been initiated both from the K2 base camp and from the air. Search teams expressed fears that they may not find the climbers.
Hence, helicopters failed to spot the climbers after a second day of searching.
Sajid Sadpara, son of Muhammad Ali Sadpara has said that the chances of survival are very low
''Survival chances for 2-3 days at 8,000 meters (K2) in winters are very low,'' he said.
Army helicopters flew up to the limit of 7,800 meters over the K2 that is located in the Karakorum mountain range. K2 is one of the most dangerous climbs in the world.
Pakistani climber Muhammad Ali Sadpara became the first Pakistani climber to successfully ascend K-2 winter summit without oxygen.
Taking to Twitter, Mr Sadpara congratulated the entire nation and specifically people of Skardu for successfully finishing the mission in which many lost their lives.
الحمداللہ ! دُنیا کی دوسری بڑی کوہ پیما سرکرکے پاکستانی پرچم 🇵🇰 لہرادیا , میں بطود پہلا پاکستانی کوہ پیما جس نے سرد موسم میں یہ اعزاز حاصل کیا ! اب دُنیا بھر میں اپنے ملک اور اپنے علاقے سکردو کا نام روشن کرونگا pic.twitter.com/DX6s6hvwxv

— Muhammad Ali Sadpara (@AliSaaddparaa) February 5, 2021
Last month, a team of 10 Nepalese climbers scaled the mountain for the first time in winter.