Top 10 ugliest cars ever manufactured
In every industry there are products that just don't do it for the consumer and the car industry is no exception. The internet is swarmed with lists of great cars and reviews of the latest sports cars. But sometimes they get it wrong.

The search for the ugliest car of all time can take you into realms you would never expect, including culture, engineering and art. Here are the 10 ugliest cars that ever built.
Stout Scarab
The Stout Scarab is believed to be world's first minivan, possibly the world's first aluminum unibody, and definitely the world's first truly ugly car. The Scarab's oddball shape comes courtesy of a rear-mounted Ford V-8 and a wide body that lacked running boards, all very innovative stuff.
It was named for an Egyptian dung beetle and only nine were built.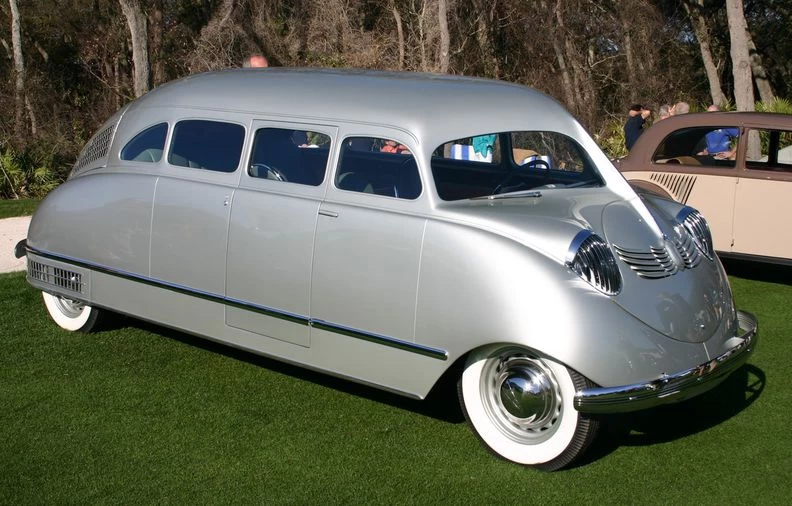 AMC Pacer
The AMC Pacer is a two-door compact car produced in the United States by American Motors Corporation from the 1975 to 1980 model years. Design work began in 1971. The rounded shape and large glass area were unusual compared with the three-box designs of the era.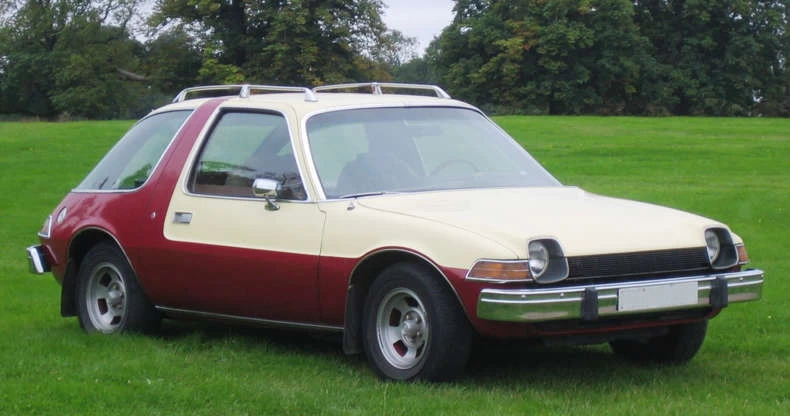 Corbin Sparrow
To say the Corbin Sparrow looks like a giant jelly bean on wheels wouldn't be overkill, especially considering the brightly coloured hues you often find them in.
This electric, plastic vehicle was designed for city commuters, and only featured three wheels.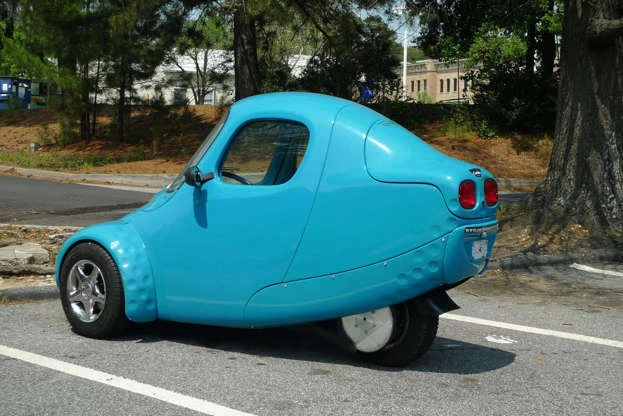 Crosley CC
The miniature cars produced by Crosley during the rationing of World War II were popular for good reason, and the CC was the first new model released during peacetime.
It was one of the first production cars to use a slab-sided design with no running boards, and one look makes you wonder how the trend ever caught on. With its squashed visage and undersized wheels, the Crosley looked more like a toy than a car.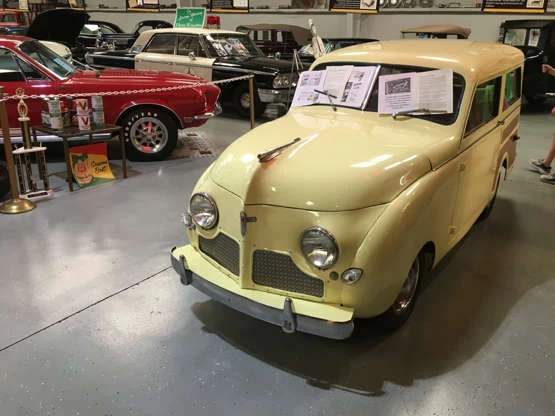 Subaru 360
When the Subaru 360 was first imported and sold in North America, the company actually ran commercials that called it "cheap and ugly" and we appreciate that level of truth in advertising.
The Subaru 360 was built to meet strict Japanese kei car standards that limited its dimensions and engine size.
Few kei cars of the late '50s and early '60s are lookers, but the 360 is one of the ugliest ever made, looking rather like a rare form of sea life plagued by multiple congenital deformities.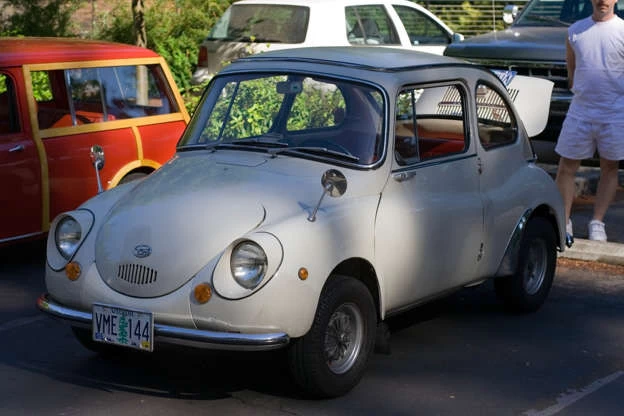 Nissan S-Cargo
First introduced at the Tokyo Motor Show in 1987, the Nissan S-Cargo is reminiscent of an Airstream trailer in its design. It offers a tall rear cargo area ideal for deliveries, and is based on the Nissan Sunny/Sentra.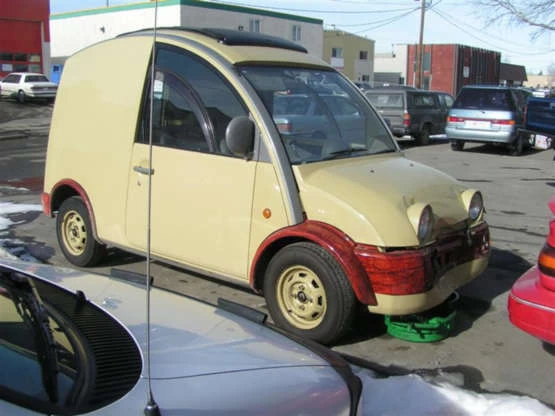 Volkswagen Thing
The Volkswagen Thing is so ugly, the company couldn't even be bothered to come up with a flashy name for it. The design of this boxy, mole-looking vehicle was inspired by German military vehicles used during WWII.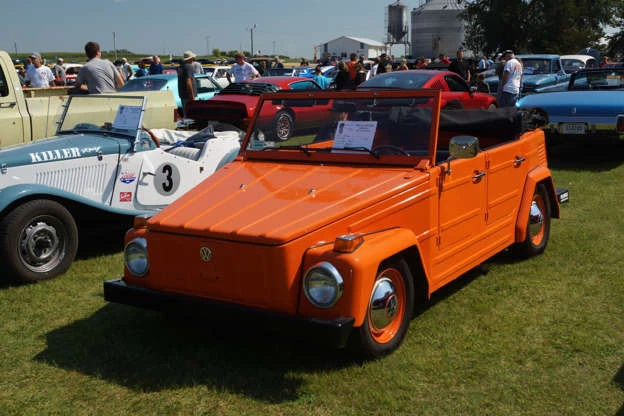 Triumph TR7
The Triumph TR7 was a British sports car aimed at the American market, and the story goes that its thick roof pillars and gun-slit windows were designed in anticipation of U.S. rollover standards that never materialized.
Most of the TR7s quickly rusted to the point of compromising their structural integrity, sparing future generations the sight of this terrible Triumph.
Its pinched front end resembles a sourpuss expression, and the mix of European and American styles didn't really mesh well.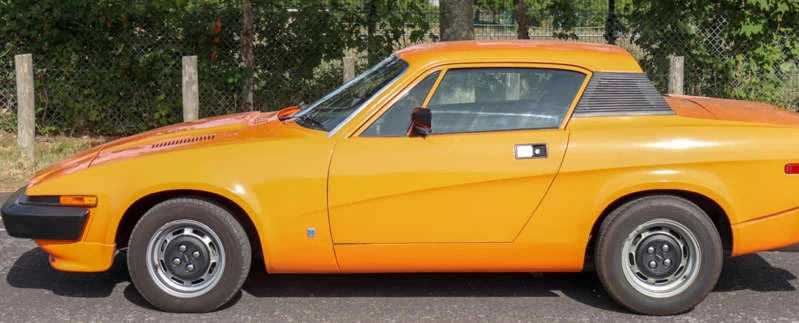 Lombardi Grand Prix
You wouldn't expect to find an Italian entry among a list of the worst-looking cars. The idea that the Italians could come up with a poorly-proportioned pig like this still blows our minds, but it's true.
This dumpy little sports car really does come from the same country that gave us Battista Farina, Giorgetto Giugiaro, and Gina Lollobrigida, though with its 843-cc, 47-hp Fiat engine,
The Italian Lombardi Grand Prix touts itself as a sports car, but looks more suited to the derby arena. The rear window is so small it's doubtful you could see out of it at all.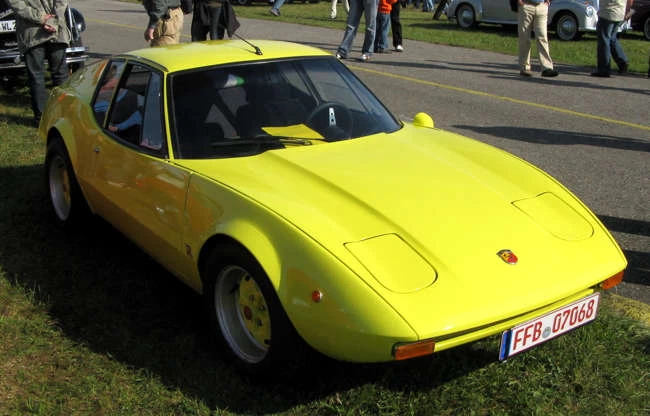 Marcos Mantis M70
When you think of a Mantis, you probably think of the saw-armed insect that eats other bugs.
It features bad proportions and lumpy lines that are hard on the eyes, not to mention the disturbing recessed headlights. Few of Marcos Engineering's cars are particularly attractive, but the Mantis achieves a level of hideousness rarely seen on four wheels.
Everything about this car is wrong, from the lumpy lines to the poor proportions to the disconcerting details.
Amazingly, Marcos managed to sell 32 of these monstrosities in a two-year period.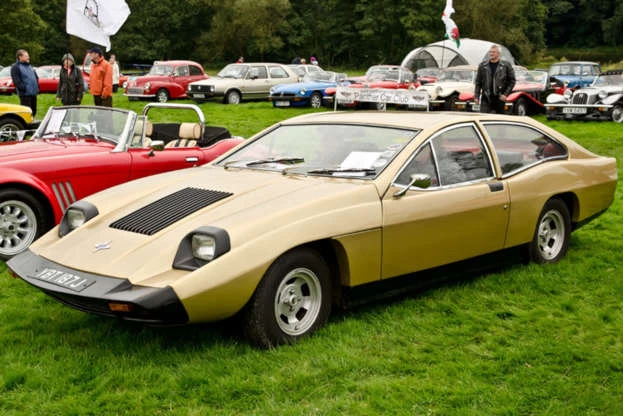 COVID-19 kills another 78 as Pakistan continues battle against fourth wave
Islamabad: Pakistan is witnessing daily surge in COVID-19 cases with authorities linking the upswing to the deadly fourth wave. Today country's positivity rate is on 5.44%.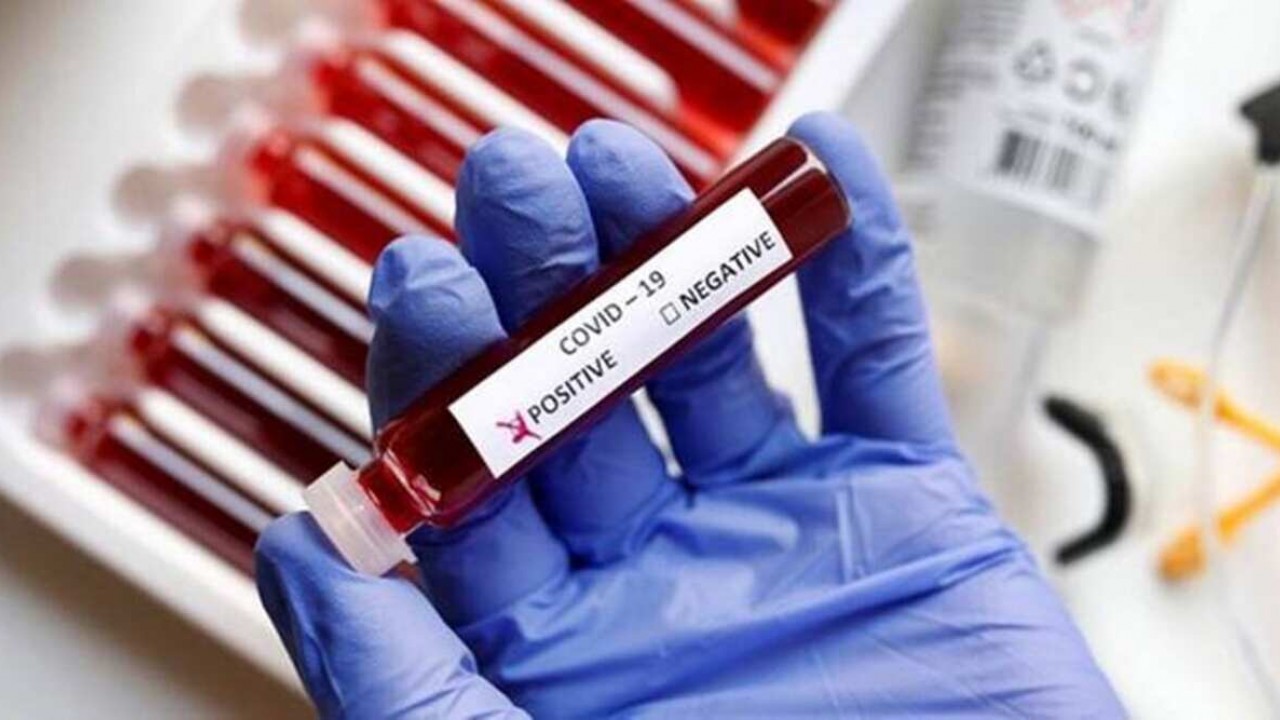 As per National Command and Control Center (NCOC), around 2,580 cases of coronavirus were reported while 78 people succumbed to the disease in the last 24 hours, taking the total death toll to 26,865.
Pakistan conducted a total of 47,419 tests in the last 24 hours.
As per the NCOC, total confirmed cases are 1,210,082 whereas 5,304 are under critical care.
Punjab
The number of patients swelled to 415,654 in the province with 12,259 causalities.
Sindh
The number of infections has surged to 446,045 in the province, while the death toll has reached 7,177.
Khyber Pakhtunkhwa
The confirmed cases have surged to 169,040 in the province with 5,290 casualties.
Balochistan
There are 32,618 confirmed cases while 344 patients have died from the infection so far.
AJK and Gilgit-Baltistan
There are 33,432 coronavirus cases in the AJK while the death toll has reached 724. On the other hand, there are 10,168 cases in GB with 182 coronavirus deaths.
Islamabad
There are 103,125 cases in the capital city while 889 people have lost their lives.
Twitter tests edge-to-edge photos in timeline
The microblogging platform, Twitter is exploring ways to build more visually immersive experience with its latest test to see how images appear on the platform.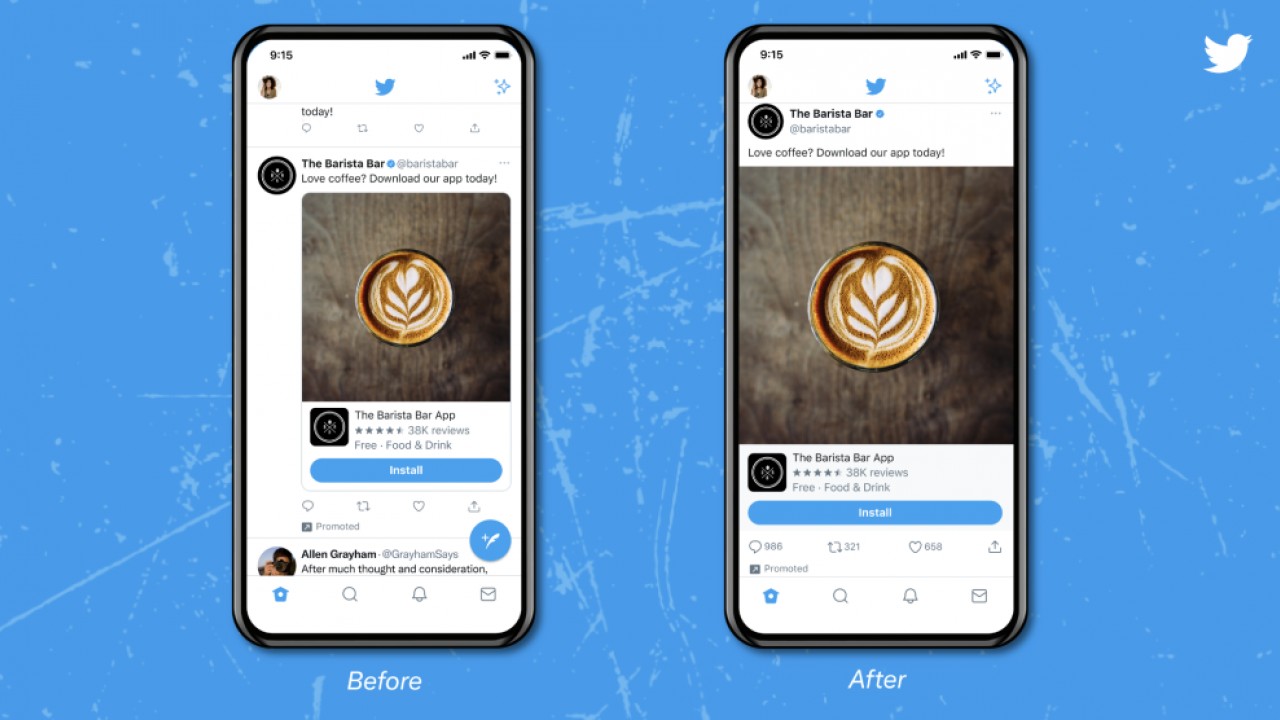 The upcoming feature will expand visual media embedded in tweets to fill the whole width of a mobile phone's screen. The new layout is being tested on iOS but not on Android.
"The change is designed to make it easier for visual content to shine," said twitter.
In the current test, tweets fill the full frame from left to right instead of being offset by a pretty large margin on the left.
The changes result in much larger images and videos that look better in the feed and a cleaner, more modern design that doesn't unnecessarily squish tweets to the right of users' profile pictures.
Now testing on iOS:

Edge to edge Tweets that span the width of the timeline so your photos, GIFs, and videos can have more room to shine. pic.twitter.com/luAHoPjjlY

— Twitter Support (@TwitterSupport) September 7, 2021
The test follows two previous image-focused changes— 4K image support and full-size images.
The 4K image support came in April and increased the resolution of images from 2048 x 2048 pixels to 3840 pixels on the long end.
While, full-size image support came in May and brought an end to cropped photos on timelines in iOS and Android.
The company, with the announcement that it is testing edge-to-edge photo support is increasing its chances of becoming an Instagram competitor.
The date for the rollout is not ascertain yet. However, users are already complaining about the change, despite the fact that it is still in its early stages.
This is because, there's no word, on when full-width tweets will arrive on some of the best Android phones.
New island emerges near Balochistan's Kund Malir beach
A new island have popped up near Sonmiani beach of Balochistan— discovered by the fishermen sailing along the coast on Thursday.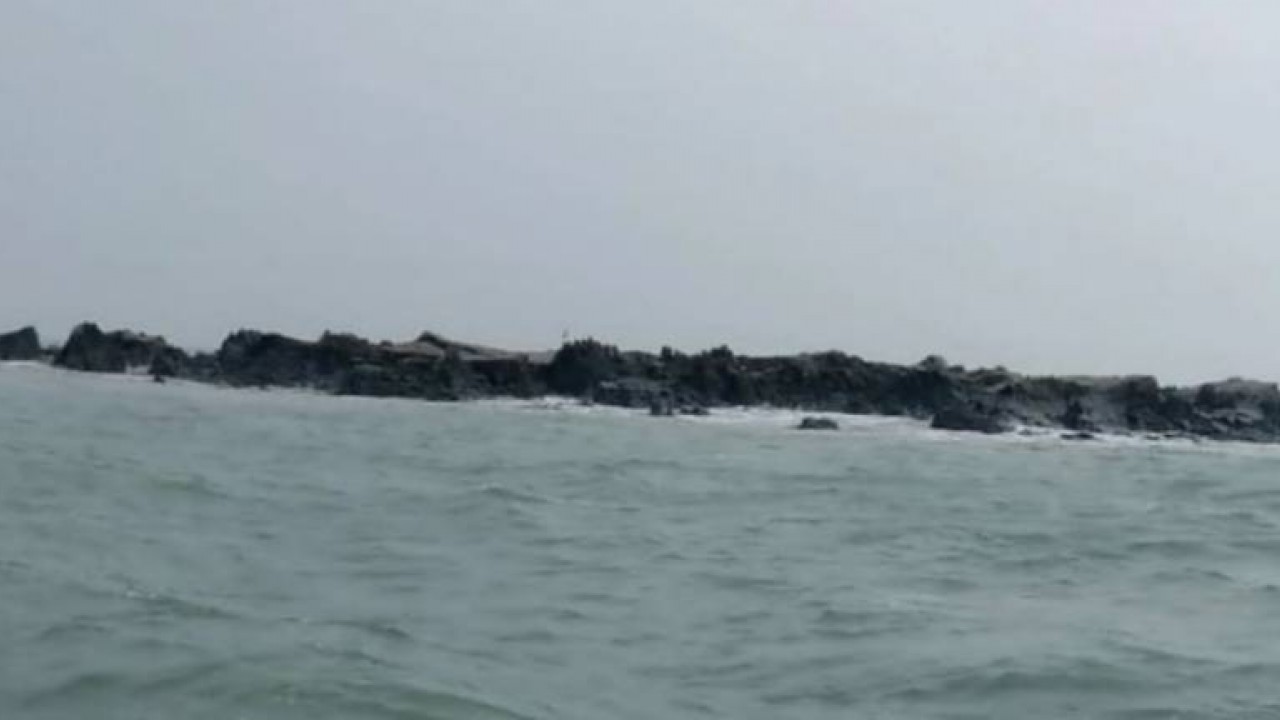 The technical advisor on marine fisheries at World Wild Fund (WWF), Muhammad Moazzam Khan said that the new island appeared in west off the coast of Sonmiani near Kund Malir.
"Such phenomena occurs due to geographical changes within the ocean depths," he said adding that these kind of small islands emerge, remain in place for a while and then diminish back into the waters.
It is pertinent mention here that such Islands had earlier emerged at the same location in 2000 and 2010.
The first known emergence, during November 1945, was concurrent with an earthquake of magnitude 8.0.
The 2nd and 3rd emergences were in March 1999 and November 2010 respectively.
In 2013, an island emerged off Gwadar coast after a powerful 7.7 magnitude earthquake struck Pakistan. However, the island disappeared after some time.
Landsat images of March 1999 and November 2010 emergences indicate appearance of round-shaped island of 4.4 and 5.2 hectare area, followed by erosion and disappearance. The island was composed of mud breccias and circular vents spewing mud slurry and methane gas.