Big win for Nigerian communities' years after oil spills in Niger Delta
Nigerian fishermen and farmers will be allowed to sue petroleum giant Shell years after oil spills in the Niger Delta destroyed their livelihoods.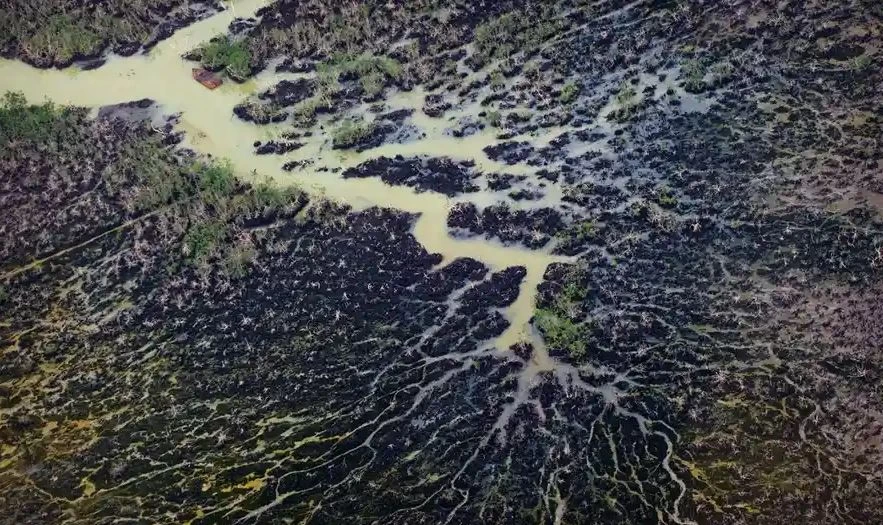 Around 50,000 residents of the Ogale and Bille areas of Nigeria have alleged that they have suffered years of deteroiating drinking water quality and the loss of livelihoods after oil spills in the Niger delta by Shell led to systemic oil pollution.
United Kingdom's Supreme Court has now allowed the case to go ahead, after deciding that there was merit to the argument that the British-Dutch company and its Nigerian subsidiary are legally responsible for the pollution. While Shell has not disputed that both communities have suffered severe pollution or that there has been no clean-up effort, the company did say the decision was "disappointing", placing the blame for the pollution on sabotaging of pipelines, oil theft and illegal oil refining.
If the case is to go forward, it could open the gates for cases against multinationals for their actions in overseas territories through their subsidiaries and regional offices. In January, a Dutch court made a landmark ruling against Royal Dutch Shell, holding it liable for pollution caused by its Nigerian subsidiaries. The ruling also ordered the company to improve its pipeline network in Nigeria.
That case was brought forward by four Nigerian farmers and Friend of the Earth, Netherlands.