COAS, AJK PM discuss occupied Kashmir situation
Rawalpindi: Chief of Army Staff (COAS) General Qamar Javed Bajwa and Prime Minister of Azad Kashmir Sardar Abdul Qayuum Niazi met to discuss situation of Illegally Occupied Kashmir.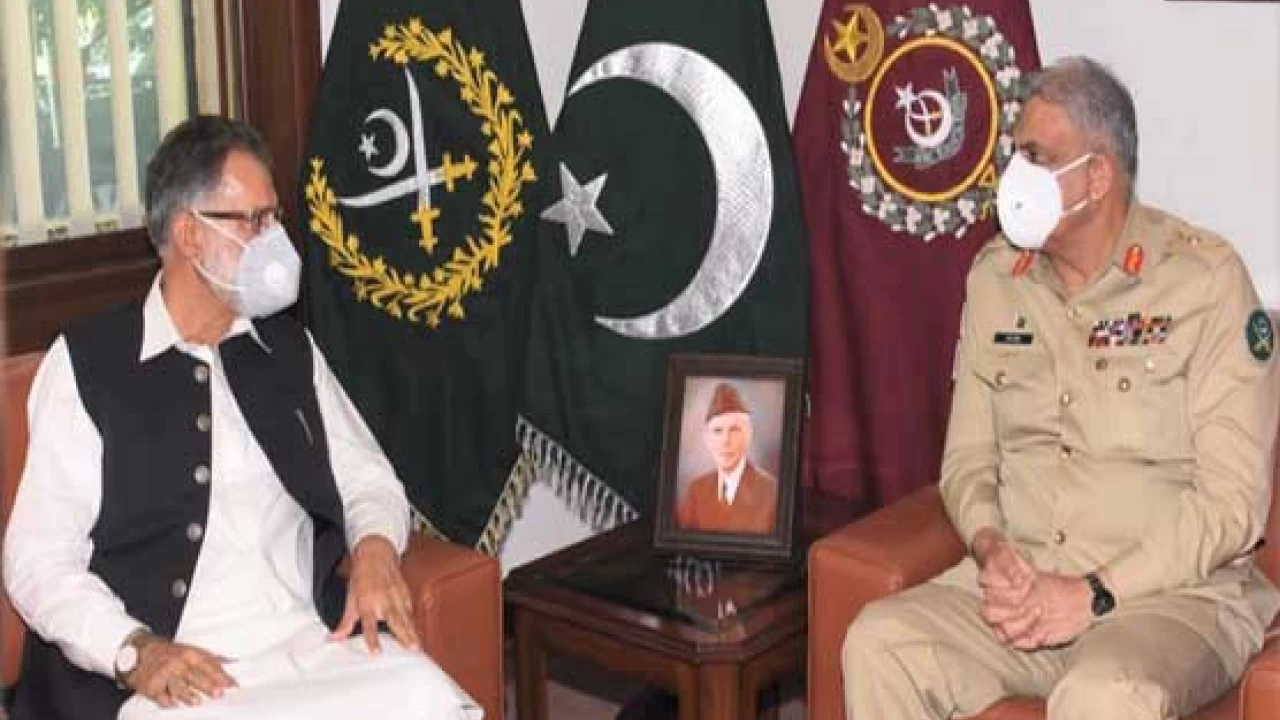 According to Inter Services Public Relation ISPR, AJK PM called on COAS at GHQ Rawalpindi and discussed the situation on Line of Control (LoC) and illegally occupied Kashmir.
While paying tribute to veteran Hurriyat leader Syed Ali Geelani, the Army Chief said that the Kashmiri leader dedicated his entire life to struggle for Kashmir's right to self-determination.
General Qamar Javed Bajwa also assured the AJK premier of Pakistan Army's continued support for the Kashmir cause.
Army Chief also felicitated Abdul Qayuum Niazi on becoming Prime Minister of AJK and expressed good wishes for stability of the region.
AJK PM also lauded role played by the Pakistan Army for security and development of the valley.