Islamabad becomes Pakistan's first city to achieve 'herd immunity'
Islamabad: At least 50% individuals in capital city are completely immunized against Covid-19, putting Islamabad ahead of Lahore, Karachi and others.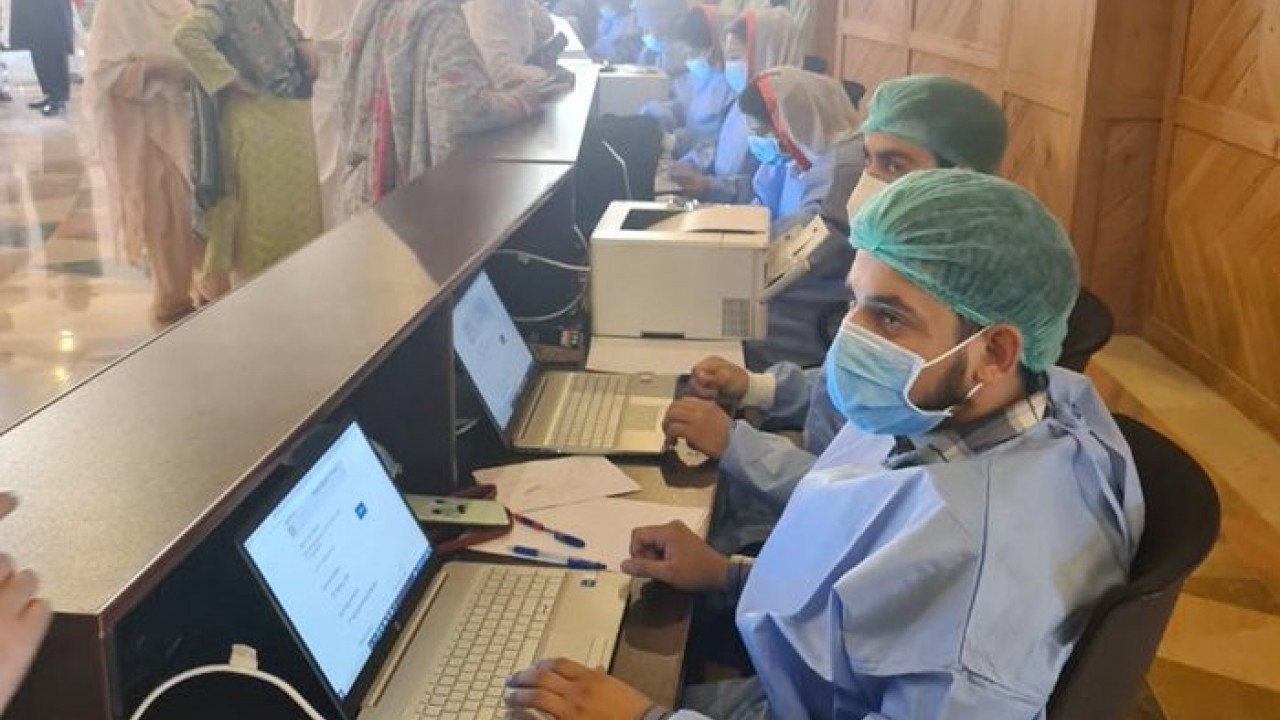 Asad Umar, Planning Minister and head of Pakistan's central pandemic response body said Sunday that the capital had become the first city in Pakistan with a population of over one million whose 71 percent eligible population had received at least one coronavirus vaccine jab.
On his official twitter handle, the federal minister wrote, "Islamabad has become the first city in Pakistan to have at least 50% of its eligible population (15 years & older) fully vaccinated".
The National Command and Operation Centre (NCOC) head further added, "Need to see an acceleration of second dose in other cities".
Islamabad has become the first city in Pakistan to have at least 50% of its eligible population (15 years & older) fully vaccinated. 71% of Islamabad eligible population has recieved atleast 1 dose. Need to see an acceleration of second dose in other cities

— Asad Umar (@Asad_Umar) September 12, 2021
Presently, Pakistan is witnessing daily surge in COVID-19 cases with authorities linking the upswing to the deadly fourth wave. Today country's positivity rate is on 5.45%.
As per National Command and Control Center (NCOC), Pakistan conducted a total of 57,792 tests in the last 24 hours.
Around 3,153 cases of coronavirus were reported while 58 people succumbed to the disease in the last 24 hours, taking the total death toll to 26,720. As per the command center, active cases are 91,015 whereas 5,370 are under critical care.
In Islamabad, there are 102,617 cases while 887 people have lost their lives during last 24 hours.
Ramiz Raja becomes PCB chairman unopposed
Lahore: Veteran cricketer and former Test captain-turned commentator Rameez Raja has emerged as the next chairman of the Pakistan Cricket Board (PCB) on Monday.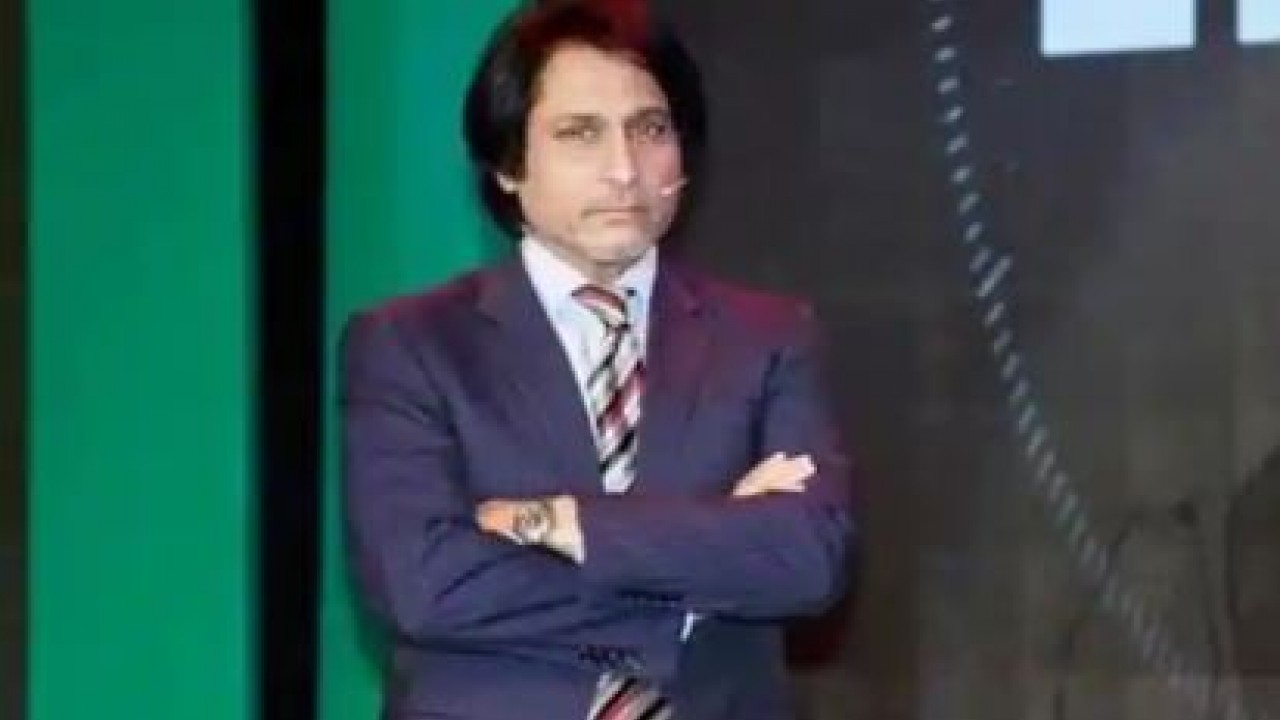 To elect the 36th PCB Chairman, a special meeting of the Board of Governors (BoG) took place today, (September 13) at the High Performance in Lahore.
The PCB Election Commissioner, Mr Justice (retd) Sheikh Azmat Saeed conducted the election, presiding over the meeting.
The members of the BoG including Mr Aasim Wajid Jawad, Ms Alia Zafar, Mr Asad Ali Khan, Mr Arif Saeed, Mr Javed Kurieshi, Mr Ramiz Raja and Mr Wasim Khan attended the special meeting.
At 1415 inside the Bob Woolmer Indoor School, NHPC, the newly-elected PCB Chairman will hold his media conference, which will be live-streamed on all PCB social media channels.
As per the PCB Covid-19 Protocols, which are designed to ensure health and wellbeing of all involved, only reporters and correspondents who are fully vaccinated and have immunisation certificates are invited to attend the media conference.
Moreover, TV news channels will be welcome to use PCB's broadcast quality live-stream details of which will be shared shortly before the start of the media conference.
Twitter tests edge-to-edge photos in timeline
The microblogging platform, Twitter is exploring ways to build more visually immersive experience with its latest test to see how images appear on the platform.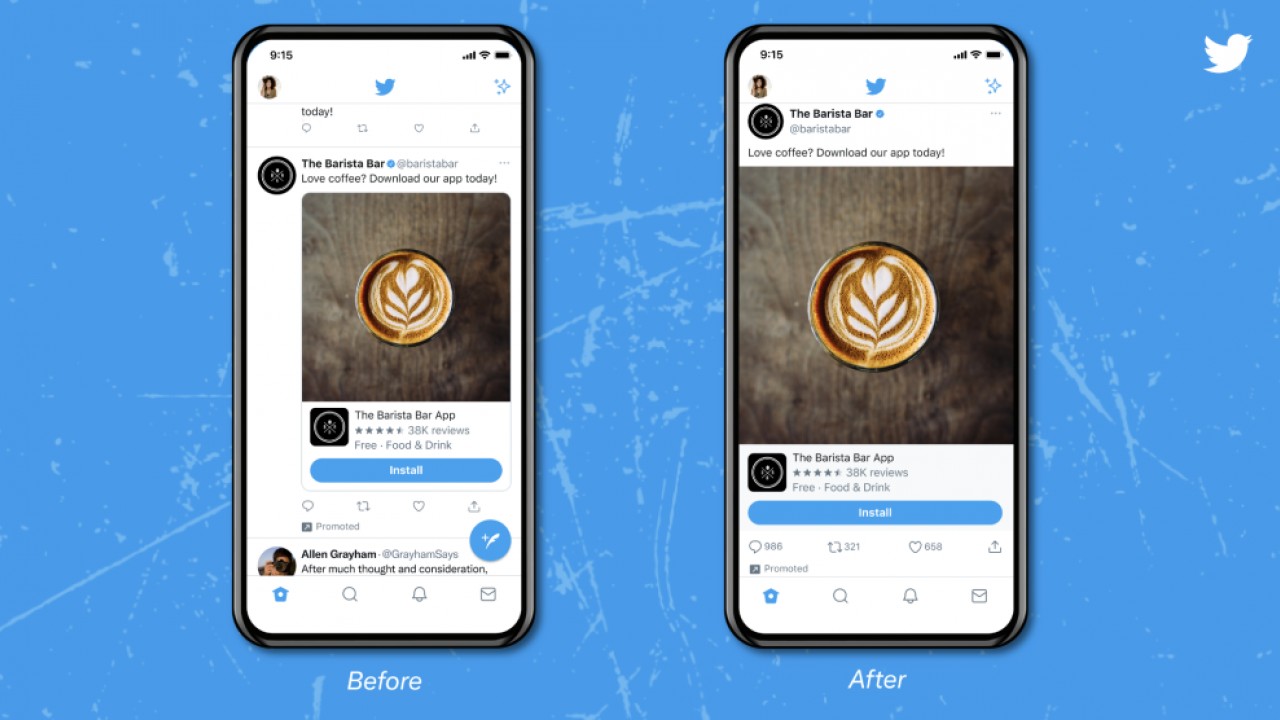 The upcoming feature will expand visual media embedded in tweets to fill the whole width of a mobile phone's screen. The new layout is being tested on iOS but not on Android.
"The change is designed to make it easier for visual content to shine," said twitter.
In the current test, tweets fill the full frame from left to right instead of being offset by a pretty large margin on the left.
The changes result in much larger images and videos that look better in the feed and a cleaner, more modern design that doesn't unnecessarily squish tweets to the right of users' profile pictures.
Now testing on iOS:

Edge to edge Tweets that span the width of the timeline so your photos, GIFs, and videos can have more room to shine. pic.twitter.com/luAHoPjjlY

— Twitter Support (@TwitterSupport) September 7, 2021
The test follows two previous image-focused changes— 4K image support and full-size images.
The 4K image support came in April and increased the resolution of images from 2048 x 2048 pixels to 3840 pixels on the long end.
While, full-size image support came in May and brought an end to cropped photos on timelines in iOS and Android.
The company, with the announcement that it is testing edge-to-edge photo support is increasing its chances of becoming an Instagram competitor.
The date for the rollout is not ascertain yet. However, users are already complaining about the change, despite the fact that it is still in its early stages.
This is because, there's no word, on when full-width tweets will arrive on some of the best Android phones.
BTS takes over UNGA, performs 'Permission to Dance' inside assembly hall
BTS' speech was followed by a pre-recorded performance of their latest song 'Permission to Dance' which in itself is a message of positivity and hoping for an end to the pandemic.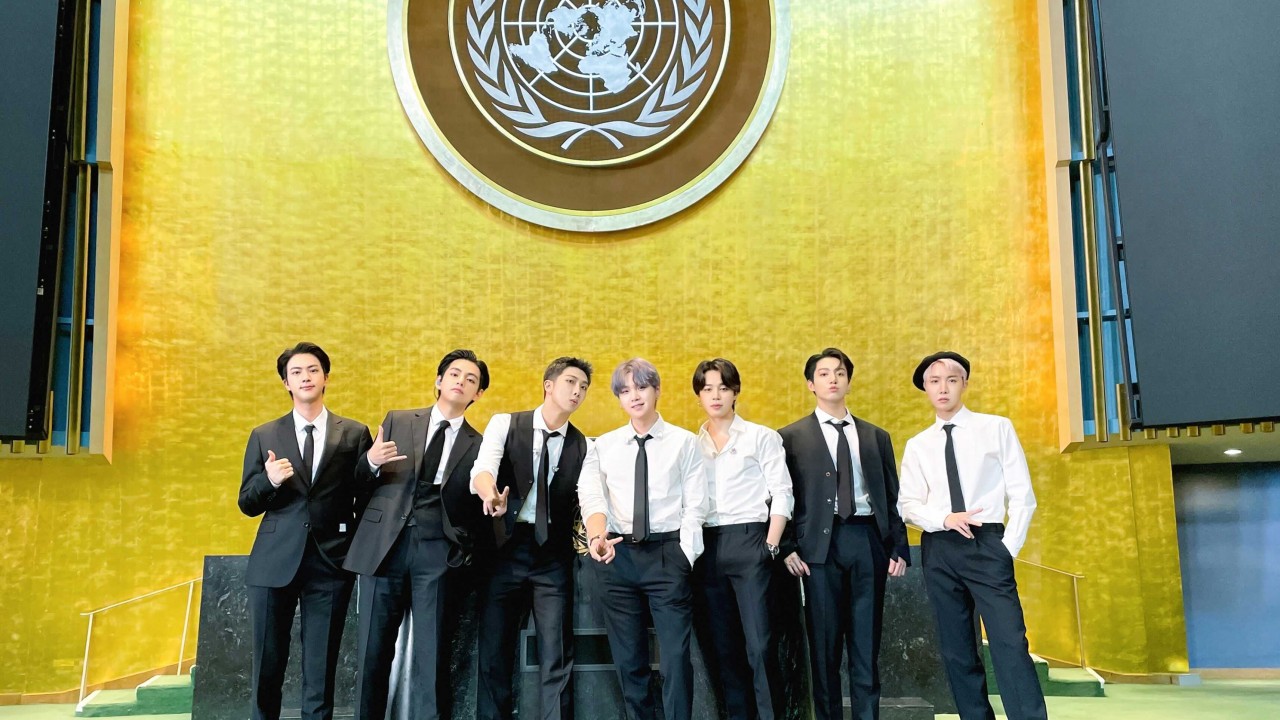 New York: Acclaimed K-POP band BTS addressed the United Nations General Assembly (UNGA) as the special presidential envoy for future generations and culture from their native South Korea— expressing their faith in young people's ability to imagine a better world despite pandemic.
They spoke about climate change, and sustainable development amid the pandemic. The band discussed the difficulties that the youth encountered as a result of the pandemic.
The group leader Kim Namjoon (RM) taking centrestage, began in Korean, "It is an honor to be here today, where BTS has been appointed as Special Presidential Envoy for The Republic of Korea. We're here today to share the stories of a future generation. Before we came here, we asked the young people in their teens and 20s around the world about their past two years and about the world they find themselves in today".
BTS' speech was followed by a pre-recorded performance of their latest song 'Permission to Dance' which in itself is a message of positivity and hoping for an end to the pandemic.
The artists took turns on stage during their seven-minute speech, but it wasn't all about UN goals.
The pre-recorded video was presented soon after all members of the band- Jimin, J-Hope, Jin, Suga, RM, Jungkook, and V- spoke about the possibilities of the future generation and their ability to adapt to changing times amid a raging coronavirus pandemic.
Korean President Moon Jae-in, at the conclusion of his speech in session, introduced the seven band members as the 'World's most loved artist'.
The UNICEF tweeted, "Today, BTS returned to #UNGA to share a powerful message on climate action, COVID-19 vaccines & the importance of taking care of ourselves and our communities. Thank you, @BTS_twt for inspiring a generation of young people. Together, we can create a better world. #BTSLoveMyself".
Watch here again the #BTSatUNGA performance!

"Permission to dance"@BTS_twt #BTSARMY https://t.co/StHI06YgRj

— UN News (@UN_News_Centre) September 20, 2021
It is pertinent to mention here that BTS began their 'Love Myself campaign' with UNICEF in 2017, and it was the subject of RM's first UN speech, which he gave in English.
The band virtually attended the 75th Assembly. It took place last year and offered its message through a film that brought people comfort.
This time, the band members took turns speaking in Korean, which was simultaneously dubbed in English.