Rabiul Awal moon sighted in Pakistan; Eid Miladun Nabi will fall on Oct 19
The moon for the holy month of Rabiul Awal has been sighted in Pakistan. The Eid Miladun Nabi (PBUH) will fall on October 19.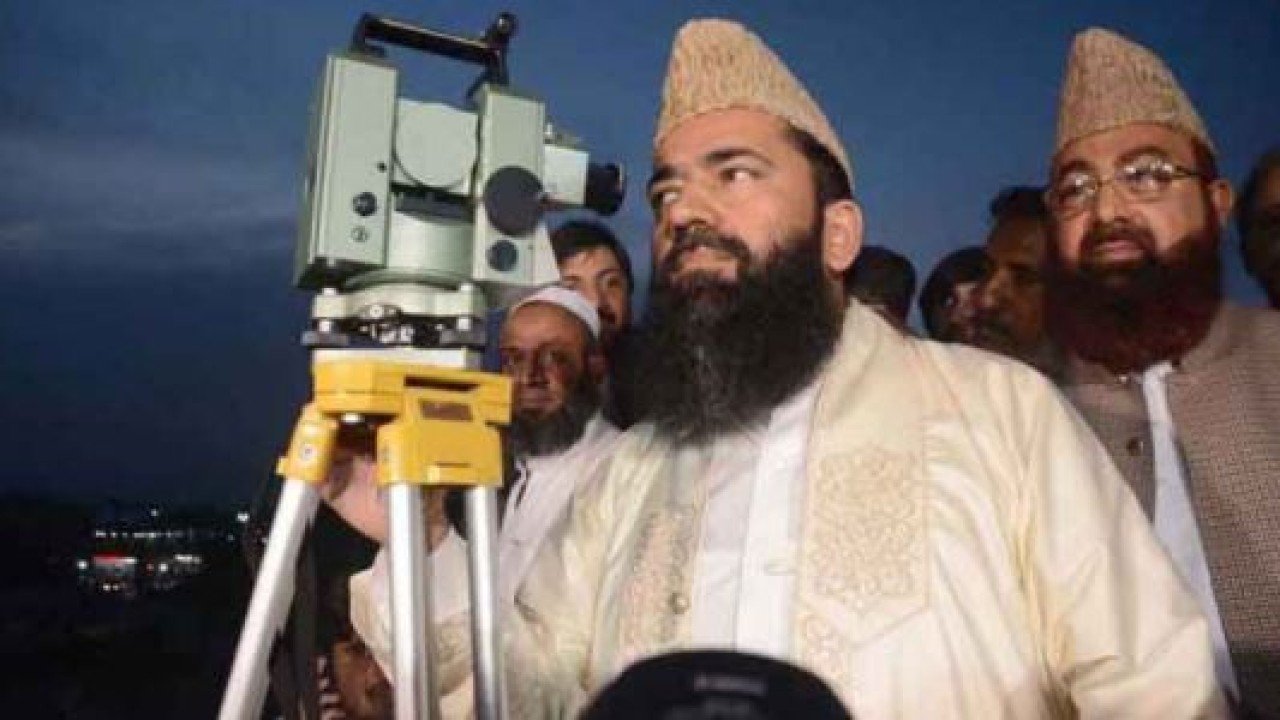 Central Ruet-e-Hilal Committee Chairman Maulana Abdul Khabir Azad announced the commencement of moon while chairing the meeting of the zonal committee at the Ministry of Religious Affairs and Interfaith Harmony, Kohsar Block, Pak Secretariat in Islamabad.
The rest of the zonal/ district committees met at their respective provincial/ district headquarters. Quoting astronomical considerations, Azad had said the chances of sighting the new crescent Thursday evening were "very bright".
The new moon was born on crossing conjunction point at 6:06 Pakistan Standard Time (PST) on Wednesday.
Pakistan offers to host OIC FMs on Afghanistan situation
In a video message, the Foreign Minister Shah Mahmood Qureshi said Pakistan fully endorses this initiative of Saudi Arabia, the current OIC summit chair.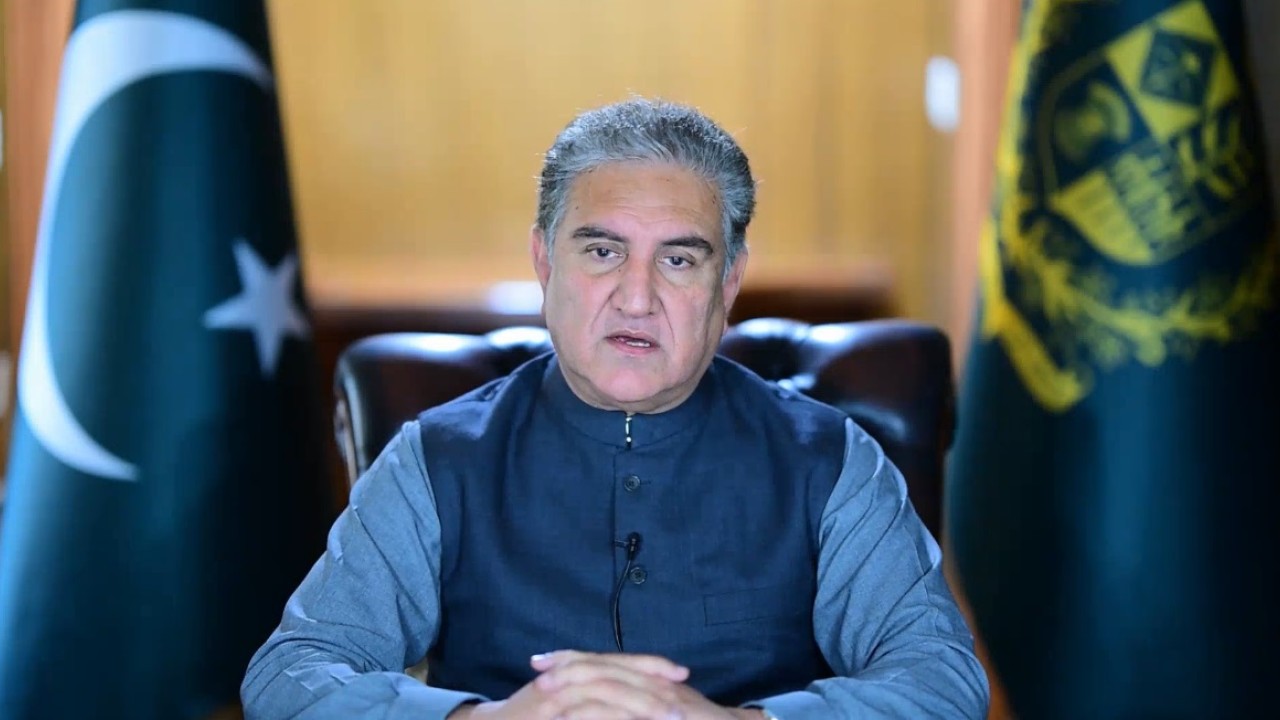 Islamabad: Pakistan has offered to host the extraordinary session of the Council of Foreign Ministers of the Organization of Islamic Cooperation (OIC) to discuss the latest situation in Afghanistan.
In a video message, the Foreign Minister Shah Mahmood Qureshi said Pakistan fully endorses this initiative of Saudi Arabia, the current OIC summit chair.
He said Pakistan also offers to host this meeting in Islamabad on the 17th of next month.
Shah Mahmood Qureshi said we are confident that the OIC member states will endorse this offer.
He said Afghanistan is currently facing a serious humanitarian situation as millions of Afghans including women and children are confronted with an uncertain future due to a shortage of food, medicine and other essential living supplies.
The Foreign Minister said the advent of winter has exacerbated the humanitarian crisis.
He urged the OIC to step up to alleviate the humanitarian needs of the Afghan people, provide immediate and sustained support to them, and continue to remain engaged with them for the wellbeing and prosperity of Afghanistan.
'Very high risk': WHO warns of likely spread of Covid omicron variant globally
The global health body designated the variant B.1.1.529, which was first spotted in South Africa, as a "variant of concern" on Friday.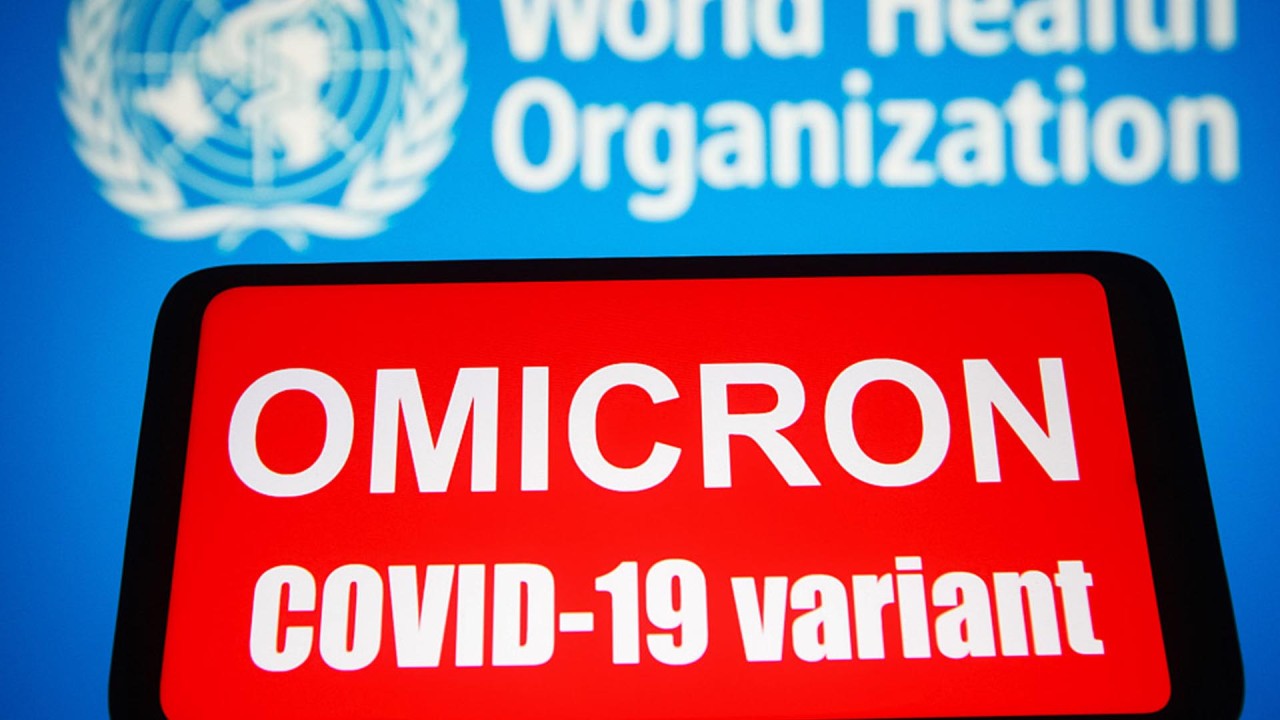 LONDON: The omicron variant of the coronavirus is likely to spread further and poses a "very high" global risk, according to the World Health Organization, which warned Monday surges of Covid infections caused by the variant of concern could have "severe consequences" for some areas.
"Given mutations that may confer immune escape potential and possibly transmissibility advantage, the likelihood of potential further spread of Omicron at the global level is high," the WHO said in its risk assessment on Monday within a technical brief to its 194 member states.
"Depending on these characteristics, there could be future surges of Covid-19, which could have severe consequences, depending on a number of factors including where surges may take place. The overall global risk related to the new VOC [variant of concern] Omicron is assessed as very high," the U.N. health agency said.
The WHO designated the variant B.1.1.529, which was first spotted in South Africa, as a "variant of concern" on Friday.
It said in its report on Monday that it is "a highly divergent variant with a high number of mutations ... some of which are concerning and may be associated with immune escape potential and higher transmissibility."
-- Known unknowns --
However, there are still considerable uncertainties and unknowns regarding this variant, it said, repeating that sentiment Monday.
First of all, experts don't yet know just how transmissible the variant is and whether any increases in infections are related to immune escape, intrinsic increased transmissibility, or both.
Secondly, there is uncertainty over how well vaccines protect against infection, transmission and clinical disease of different degrees of severity, and death. And third of all, there is uncertainty over whether the variant presents with a different severity profile.
The WHO has said it will take weeks to understand how the variant may affect diagnostics, therapeutics and vaccines. Preliminary evidence suggests the strain has an increased risk of reinfection, however.
Early data suggests that the variant is spreading in South Africa more rapidly than previous strains did and that the variant could be starting to trigger a new wave of infections, according to an analysis by the Financial Times.
Covid symptoms linked to omicron have been described as "extremely mild" by the South African doctor who first raised the alarm over the new strain.
Read more: South African doctor who first spotted the omicron Covid variant explains the symptoms
It's very important to remember that, so far, there have only been a small number of cases reported around the world in several southern African countries and a smattering of cases in the U.K., France, Israel, Belgium, the Netherlands, Germany, Italy, Australia, Canada and Hong Kong, but none yet in the US so it could take a while to fully understand what specific symptoms, if any, are attributable to the omicron variant on a wider scale.
It's also too early to tell what degree of health risk the new variant poses at a global level; the international community has already seen several increasingly virulent strains of the coronavirus, first with the "alpha" variant and then the "delta" variant, which is currently the globally dominant strain.
Covid vaccines have greatly helped to reduce severe infection, hospitalization and death, so new variants are closely monitored to assess whether, and how, they might impact the efficacy of vaccines.
-- Mitigation plans --
The WHO urged member states to enhance surveillance and sequencing efforts to better understand variants, including omicron, and to increase community testing to detect if omicron is circulating.
It also called on member states to accelerate Covid vaccinations "as rapidly as possible," especially among high-priority groups.
News of a new variant spooked global markets Friday but European stocks climbed Monday morning. The region has already been battling a sharp surge in infections caused by the delta variant, putting pressure on health services in a number of countries, including Germany and the Netherlands.
The WHO urged countries to put in place mitigation measures to prepare for a possible increase in Covid caseloads "and associated pressure on the health system, ensure mitigation plans are in place to maintain essential health services and necessary health care resources are in place to respond to potential surges."
SOURCE: CNBC
'We are already working on vaccine against Covid's Omicron variant': Pfizer CEO
Pfizer has already started working on a version of its Covid-19 vaccine specifically targeting the Omicron variant in case the current inoculation is not effective against the new strain, the US drugmaker's CEO Albert Bourla said Monday.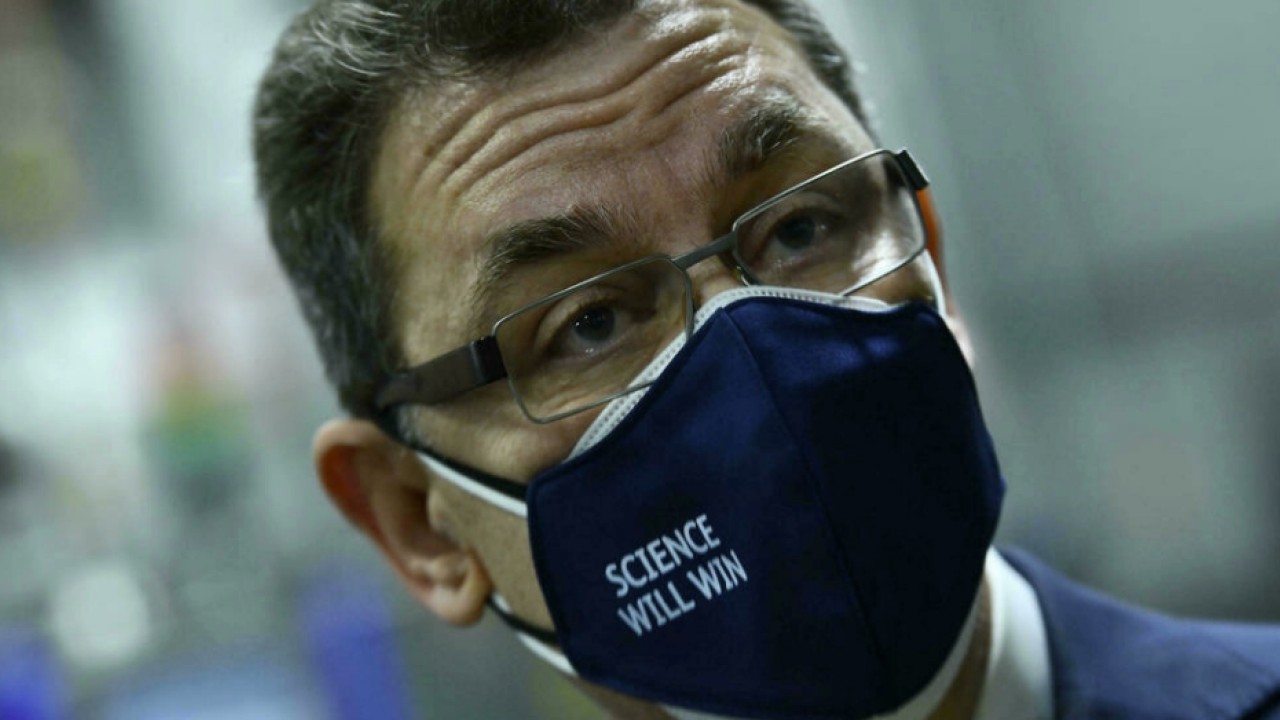 Bourla told CNBC that his company on Friday began testing the current vaccine against the Omicron variant, which was first reported in South Africa and reignited fears of a global wave of Covid-19 infections.
"I don't think the result will be the vaccines don't protect," Bourla said.
But the testing could show that existing shots "protect less," which means "that we need to create a new vaccine," Bourla said.
"Friday we made our first DNA template, which is the first possible inflection of the development process of a new vaccine," he said.
Bourla likened the situation to the scenario earlier this year when Pfizer and its German partner BioNTech developed a vaccine in 95 days when there were concerns the previous formula would not work against Delta, though that version ultimately was not used.
The current vaccine is "very effective" against Delta, the executive said, adding that the companies expect to be able to produce four billion vaccine doses in 2022.
On Monday, the World Health Organization warned the new Covid-19 Omicron variant poses a "very high" risk globally.
Bourla said he was also "very confident" that Pfizer's recently unveiled antiviral pill would work as a treatment for infections caused by the mutations, including Omicron.
Among newly-infected, high risk patients treated within three days of the onset of symptoms, Pfizer's pill has been shown to cut hospitalization or death by nearly 90 percent.
SOURCE: AFP/CNBC