Sindh govt announces Eid Milad-un-Nabi (SAW) celebrations at official level
First-ever in the history of the province, the Pakistan People's Party (PPP) backed government of Sindh Friday decided to celebrate Eid Milad-un-Nabi (SAW) at the official level.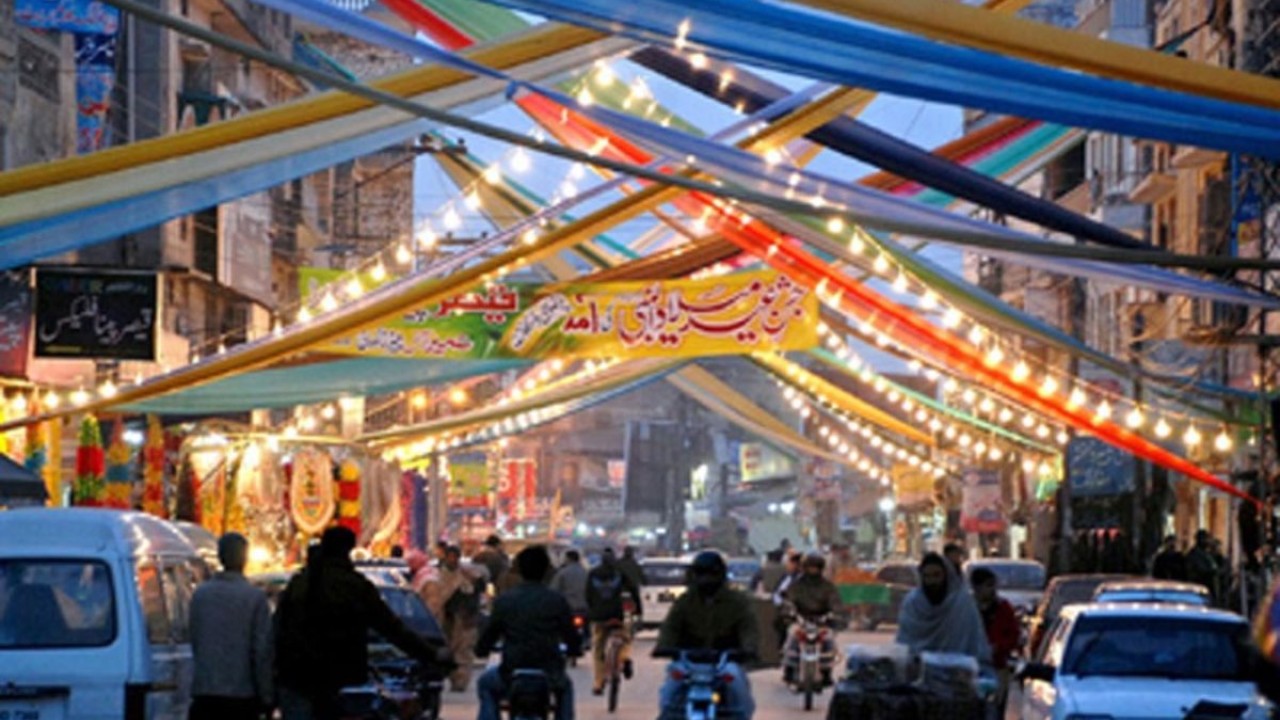 According to details, the Sindh government has announced the celebrations of Eid Milad-un-Nabi (SAW) would be held across the province including Karachi city.
The government also announced that it would hold different religious ceremonies in all small and big cities of the province in connection with the day.
The Eid Milad-un-Nabi will be celebrated across the country on 12th Rabi-ul-Awwal, Tuesday, October 19 this year.
Sweden's first female PM Magdalena Andersson reappointed days after quitting
Sweden's first female prime minister Magdalena Andersson was reappointed on Monday days after she quit amid political turmoil and jostling ahead of elections.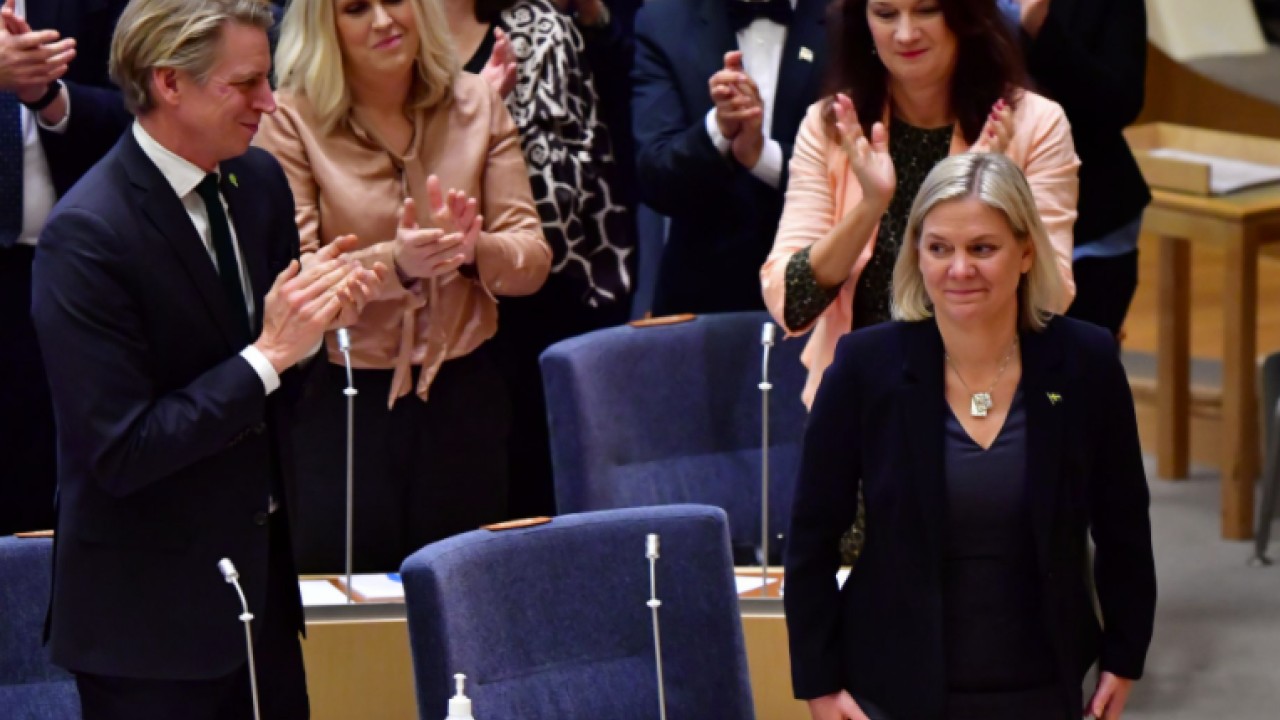 Lawmakers narrowly elected her premier for the second time in less than a week after she set out plans for a minority government made up of only her Social Democrats.
The former finance minister had won a similar vote on Wednesday but threw in the towel hours later after a junior coalition partner left the government over a lost budget vote. read more
"Like all minority governments, we will seek co-operation with other parties in parliament, and I see good opportunities to do so," Andersson, whose party holds 100 seats in the 349-seat parliament, told a news conference.
"The Social Democrats have the biggest party group in parliament by a wide margin. We also have a long tradition of cooperation with others and stand ready to do what is needed to lead Sweden forward."
The leader of the right-wing opposition Moderate Party, Ulf Kristersson, described the incoming administration as a "nine-month caretaker government" and said it would not be able to achieve much in the run-up to elections due in September 2022.
Andersson will have to lead one of Sweden's weakest governments in recent decades, and govern on a budget in part formulated by three opposition parties, including the anti-immigration Sweden Democrats, whose gains over the past decade lie at heart of Sweden's political turmoil.
Parliament adopted budget amendments put forward by the opposition last week which heavily reshaped government spending plans.
The Social Democrats have been in power since 2014 supported by parties united by little else than their desire to keep the Sweden Democrats from influencing policy.
The centre-right opposition has struggled to gather enough votes to form a majority government and polls suggest there may be little shift in the political calculus in the next election.
Andersson will face major challenges.
Gang violence plagues the suburbs of major cities. The health service barely coped with the pandemic and needs strengthening, while the government will need to manage a promised transition to a zero-emissions economy.
SOURCE: REUTERS
Flooding overtakes city of Sumas in Washington
In Sumas, officials used the flood siren at around 9 am and urged people to shelter in place as water bypassed the Cherry Street Bridge and then spread through town.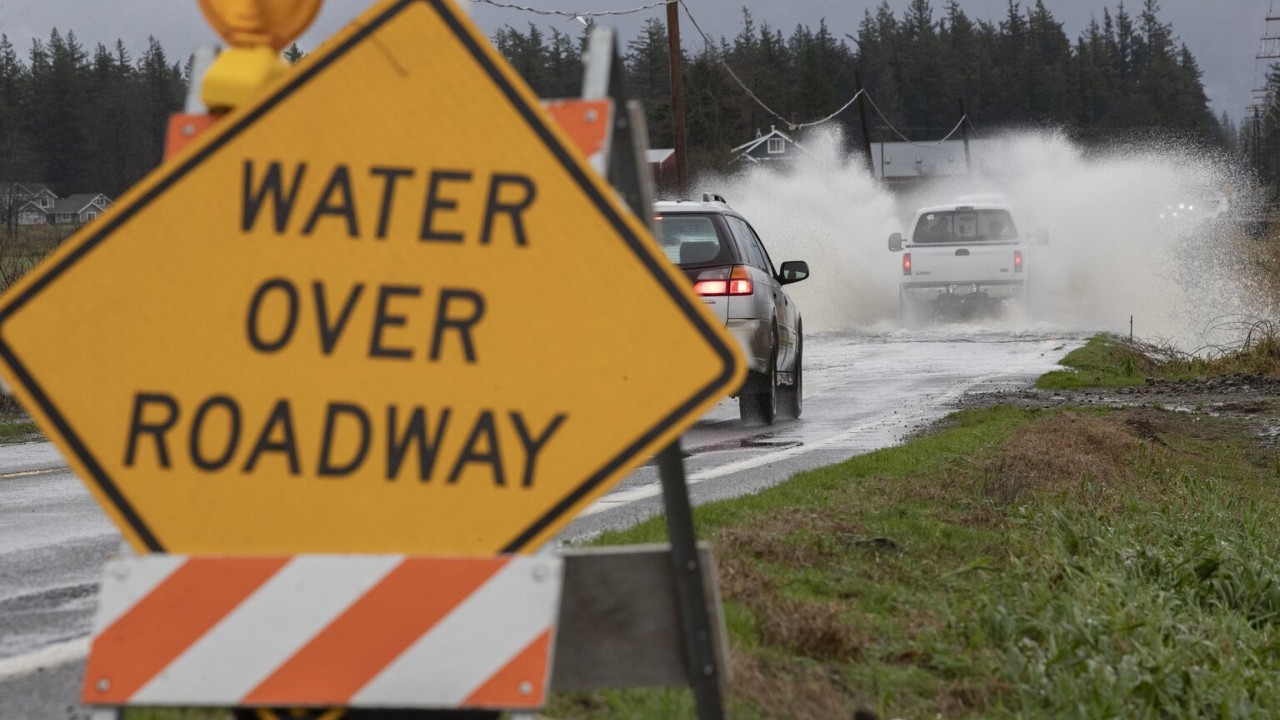 Heavy rainfall and gusts brought flooding and power outages to parts of northwest Washington, forcing residents to evacuate while most roads in and out of the city were closed.
The rainfall caused the Nooksack River to spill beyond its banks in Washington on November 29,
In an emergency alert Sunday afternoon, Skagit County officials said that the river levels weren't expected to produce widespread flooding, but saturated soil increases the risk of landslides.
Following the alert, the Washington National Guard arrived in Everson late Saturday to fill and distribute sandbags to residents to prepare for flooding.
People in the small communities of Sumas and Everson in northwest Washington had been asked to evacuate voluntarily Saturday night.
Both towns near the Canadian border previously saw hundreds evacuated and severe flooding from days of rain that caused an estimated $50 million in damage to Whatcom County.
Over 1,600 homes were without power in the Puget Sound region Sunday, with the largest outage affecting Rockport in Skagit County. In the meantime, where 861 homes lost power because trees impacted power lines, according to Puget Sound Energy.
On Monday afternoon, Sumas officials said there was a lot of water around town, but the water level had started to slowly drop.
Bellingham city officials said rainwater exceeded pumping capacity at times on Sunday resulting in an overflow that discharged about 9 million gallons of sewage water into Bellingham Bay.
Many local roads in the area and around Bellingham were closed Sunday and Monday because of water over the roadway.
Moreover, a landslide on Sunday blocked part of northbound Interstate 5 south of Bellingham and officials said an increased threat of landslides will remain for several days.
Messi wins Ballon d'Or for seventh time
Argentine football great Lionel Messi defeated Robert Lewandowski of Polish (Bayern Munich Club) and Georginho (Chelsea) of Italy for this annual award for the best player in the world of football.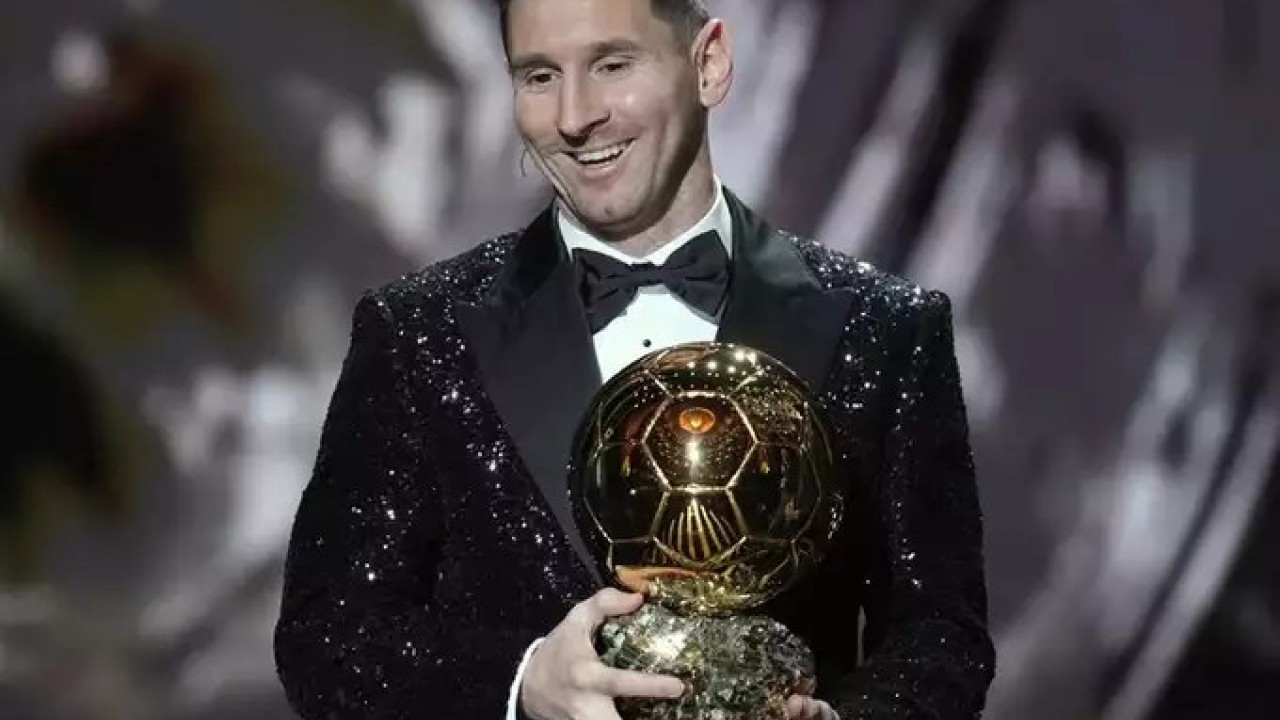 Paris: Argentina and Paris Saint-Germain forward Lionel Messi has created history as he won the Ballon d'Or award for a record-extending seventh time late on Monday night.
Argentine football great Lionel Messi defeated Robert Lewandowski of Polish (Bayern Munich Club) and Georginho (Chelsea) of Italy for this annual award for the best player in the world of football.
By winning the award, Messi has gone several miles ahead of Portugal's star striker Cristiano Ronaldo in terms of winning the most Ballons d'Or.
The 34-year-old Messi now has 7 awards to his name, while 36-year-old Ronaldo has won this honor 5 times.
Besides this, the star footballer claimed a maiden Copa America title with his country this year and was top scorer in La Liga for the 2020-21 season with 30 goals.
Messi ​​won the Best Player of the Year award for the first time in 2009. He won this title in 2009, 2010, 2011, 2012, 2015, 2019 and now in 2021.
Messi joined PSG on a free transfer from Barcelona during the off-season and collected 613 points to finish ahead of Lewandowski (580) and Chelsea's Italy midfielder Jorginho (460) at a star-studded ceremony in Paris.
For the unversed, Messi and Ronaldo have won this award a total of 12 times since 2008. Thus, both players are dominating the world of football.
Awarded by France Football magazine, the Ballon d'Or has been awarded since 1956.