Bilawal congratulates party candidates on wining Kotli by-election
Karachi: Pakistan Peoples Party (PPP) chairman Bilawal Bhutto Zardari has congratulated the PPP's candidates on winning Azad Kashmir's by-elections, on Monday.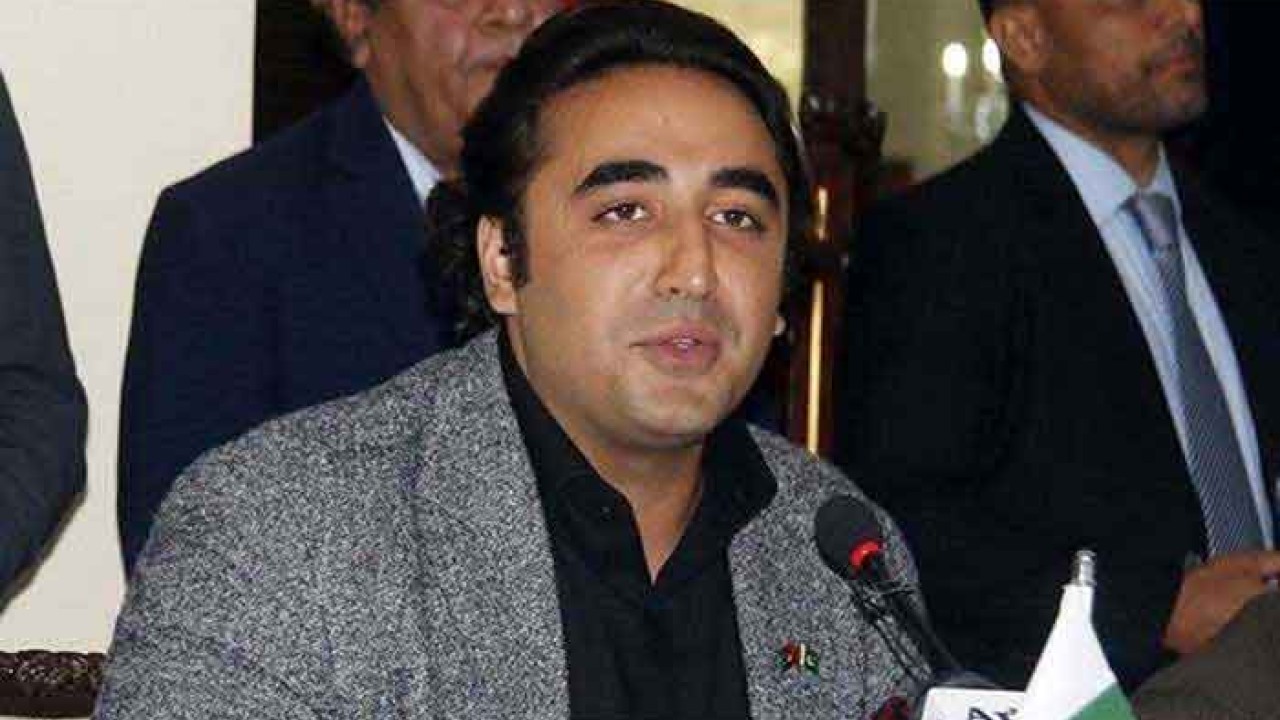 The PPP chairman said on Twitter, "Congratulations to all PPP workers on another victory from Azad Kashmir. We beat Pakistan Tehreek-e-Insaf (PTI) in yet another by-election. From Karachi to Kashmir Jiya Bhutto Benazir," he went on to say.
The PTI and PPP political parties have succeeded to retain their seats in the by-elections held in two constituencies, LA-3 Mirpur-III and LA-12 Kotli-V, of the Azad Kashmir Legislative Assembly, as PTI candidate Yasir Sultan Chaudhry won the by-elections in LA-3 Mirpur bagging 20,142 votes.
Unofficial results of LA-12 Kotli-V showed that PPP's Aamir Yaseen is leading the polls with 24,335 votes so far whereas PTI's Shaukat Farid Advocate stands second by securing 18,858 votes.
Bitcoin, other cryptos surge after sharp sell-off
The price of bitcoin climbed back above $58,000, rising 8.6% in 24 hours to $58,607.75, according to Coin Metrics data.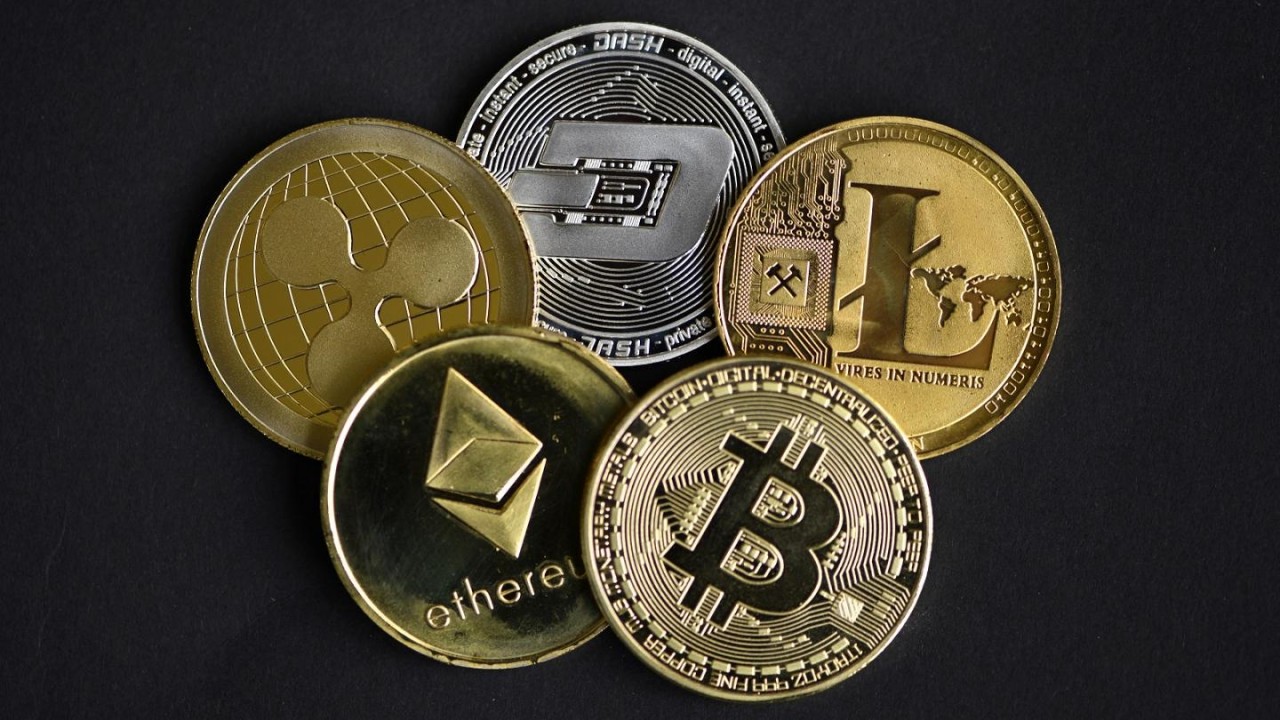 Bitcoin and other cryptocurrencies surged Monday after a sharp sell-off at the end of last week.
The price of bitcoin climbed back above $58,000, rising 8.6% in 24 hours to $58,607.75, according to Coin Metrics data.
Other digital assets also rose, with ether jumping more than 9% to $$4,440.99 and XRP up 9% at around 99 cents.
Vijay Ayyar, head of Asia Pacific at cryptocurrency exchange Luno, said early reports that the new, heavily-mutated omicron Covid variant came with milder symptoms was giving the market a boost.
"We're seeing news of the variant being potentially weaker in terms of symptoms in early analysis, which has bolstered the market comeback," Ayyar said via email. "Hence, smart investors have probably bought this dip."
Bitcoin last week sank as low as $53,549, its lowest level since early October, amid a broader sell-off in stocks and other riskier assets on the back of fears over the new coronavirus variant.
The world's largest digital currency was briefly down more than 20% from its recent all-time high of nearly $69,000, officially entering bear market territory. Bear markets are typically defined by a decline of 20% of more from recent highs.
The new Covid variant, first identified in South Africa, has spread to multiple countries including the U.K., Germany and Italy.
The US, UK and other nations have restricted travel with some African countries in response. Britain has also introduced new measures to tackle the new virus mutation, including mandatory mask wearing in shops and public transport in England.
On Sunday, Dr. Angelique Coetzee, the South African doctor who first spotted the omicron variant, described its symptoms as "extremely mild," soothing fears of a potential return of lockdown restrictions during the holidays.
"The global environment did add to the uncertainty across all risk asset classes as we saw last week, but the bounce back always shows us how strong the uptrend is, which is what we're seeing here," Ayyar said.
If bitcoin loses $48,000 to $50,000 on a daily or weekly basis, "that would definitely imply bearishness," he added. But for now, Ayyar says "we're still in bull market territory."
SOURCE: CNBC
Pakistan has offered to host OIC moot to discuss Afghan crisis: minister
The meeting has been called to discuss the situation in Afghanistan and pathways for an urgent humanitarian response.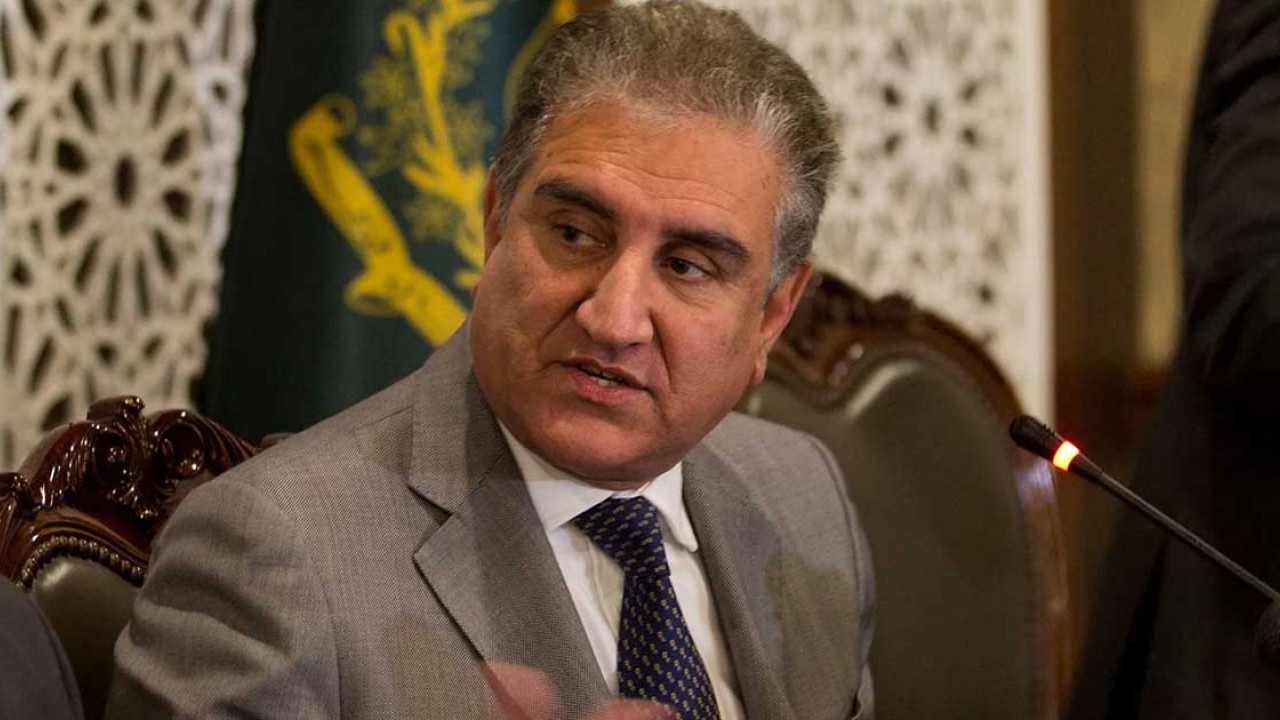 Islamabad: Welcoming Saudi Arabia's move to request an extraordinary session of the Organisation of Islamic Cooperation's (OIC) Council of Foreign Ministers to discuss the situation in Afghanistan, Foreign Minister Shah Mahmood Qureshi welcomed on Monday announced that Pakistan had offered to host the meeting in Islamabad on December 17.
According to a statement issued by the Foreign Office (FO), Qureshi said Pakistan "fully endorses" the initiative taken by Saudi Arabia and expressed confidence that other OIC members would also back the proposal.
Saudi Arabia, which is the chair of the OIC summit, made the call for the extraordinary session the same day, according to state-run Saudi Press Agency.
The agency reported that the meeting had been called to discuss the situation in Afghanistan and "pathways for an urgent humanitarian response", acknowledging Pakistan's offer to host the summit.
Since the Taliban took over Afghanistan on August 15, the country — already struggling with drought and severe poverty after decades of war — has seen its economy all but collapse, raising the spectre of an exodus of refugees.
According to the FO's statement, Qureshi, too, highlighted the need for providing humanitarian assistance to the people of Afghanistan in these difficult times.
"Afghanistan is a founding member of the OIC. As part of the Islamic Ummah, we are bound by fraternal bonds of amity and brotherhood with the people of Afghanistan," he said, stressing that "today, our Afghan brothers and sisters need us more than ever before."
Describing the situation in the warn-torn country, he said Afghanistan currently "faces a serious humanitarian situation — millions of Afghans, including women and children, confront an uncertain future due to [the] shortage of food, medicines, and other essential life supplies".
And the advent of winter had exacerbated this humanitarian crisis, the foreign minister added.​He emphasised the need for the OIC to "step in to help our Afghan brethren".
"We should step up our collective efforts to alleviate the humanitarian needs of the Afghan people, provide immediate and sustained support to them, and continue to remain engaged with them for the wellbeing and prosperity of Afghanistan."
According to the FO, the first extraordinary session of the OIC Council of Foreign Ministers was held in Islamabad in January 1980, also on the then situation in Afghanistan.
"Next month, we would, once again, gather in Islamabad, to reaffirm our abiding solidarity with and support to the Afghan people," it quoted Qureshi as saying.
The foreign minister added that he was confident about the meeting considering "concrete steps to help address the humanitarian and economic challenges facing Afghanistan," and that he looked forward to welcoming his fellow foreign ministers from OIC member states to Islamabad.
Twitter Chief Technology Officer Agrawal to replace Dorsey as CEO
Dorsey is stepping down as chief of the social media company.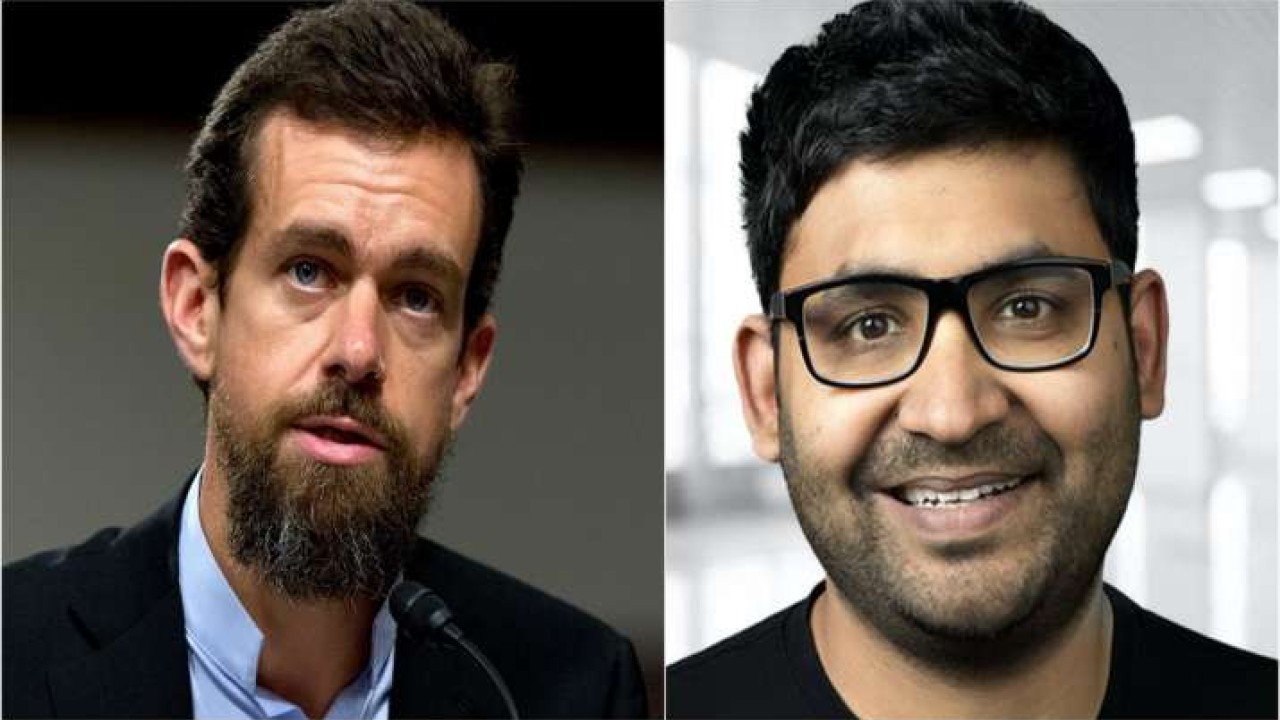 Twitter CEO Jack Dorsey is stepping down as chief of the social media company, effective immediately. Parag Agrawal, Twitter's chief technology officer, will take over the helm, the company said Monday.
Shares of Twitter were down about half a percent before noon on Monday.
Dorsey, 45, was serving as both the CEO of Twitter and Square, his digital payments company. Dorsey will remain a member of the board until his term expires at the 2022 meeting of stockholders, the company said. Salesforce President and COO Bret Taylor will become the chairman of the board, succeeding Patrick Pichette, a former Google executive, who will remain on the board as chair of the audit committee.
"I've decided to leave Twitter because I believe the company is ready to move on from its founders," Dorsey said in a statement, though he didn't provide any additional detail on why he decided to resign.
Agrawal will have to meet Twitter's aggressive internal goals. The company said earlier this year it aims to have 315 million monetizable daily active users by the end of 2023 and to at least double its annual revenue in that year.
Agrawal, who's served as CTO since 2017, has been with Twitter for more than a decade. He had been in charge of strategy involving artificial intelligence and machine learning and he led projects to make tweets in users' timelines more relevant to them.
Agrawal was also previously tasked with finding a leader for Project Bluesky, a research project Twitter launched to establish open and decentralized standards for social media platforms. Dorsey had previously said Bluesky will help social media companies collaborate on how posts are promoted to users and will give users more control over the content they see. Bluesky could also make it easier for the social networks to enforce restrictions against hate speech and other abuse, essentially helping them share the load at a lower cost.
Agrawal held research internships at AT&T, Microsoft and Yahoo prior to joining Twitter.
Dorsey said in an email he published on Twitter that Agrawal has been his choice to lead the company "for some time given how deeply he understands the company and its needs."
Dorsey was nearly ousted last year when Twitter stakeholder Elliott Management had sought to replace him. Elliott Management founder and billionaire investor Paul Singer had wondered whether Dorsey should run both of the public companies. Singer called for Dorsey to step down as CEO of one of them before the investment firm reached a deal with Twitter's management.
Dorsey, who co-founded the social media giant in 2006, served as CEO until 2008 before being pushed out of the role. He returned to lead Twitter in 2015 after former CEO Dick Costolo stepped down.
Shares have jumped 85% since Dorsey took over as CEO on Oct 5. 2015. Square stock has surged 1,566% since its initial public offering on Nov. 19, 2015.
SOURCE: CNBC