WHO recommends additional COVID dose for people with weaker immune system
GENEVA: The World Health Organisation has recommended that people with a weaker immunity system should be given an additional dose of COVID-19 vaccine, due to their higher risk of breakthrough infections after standard immunisation.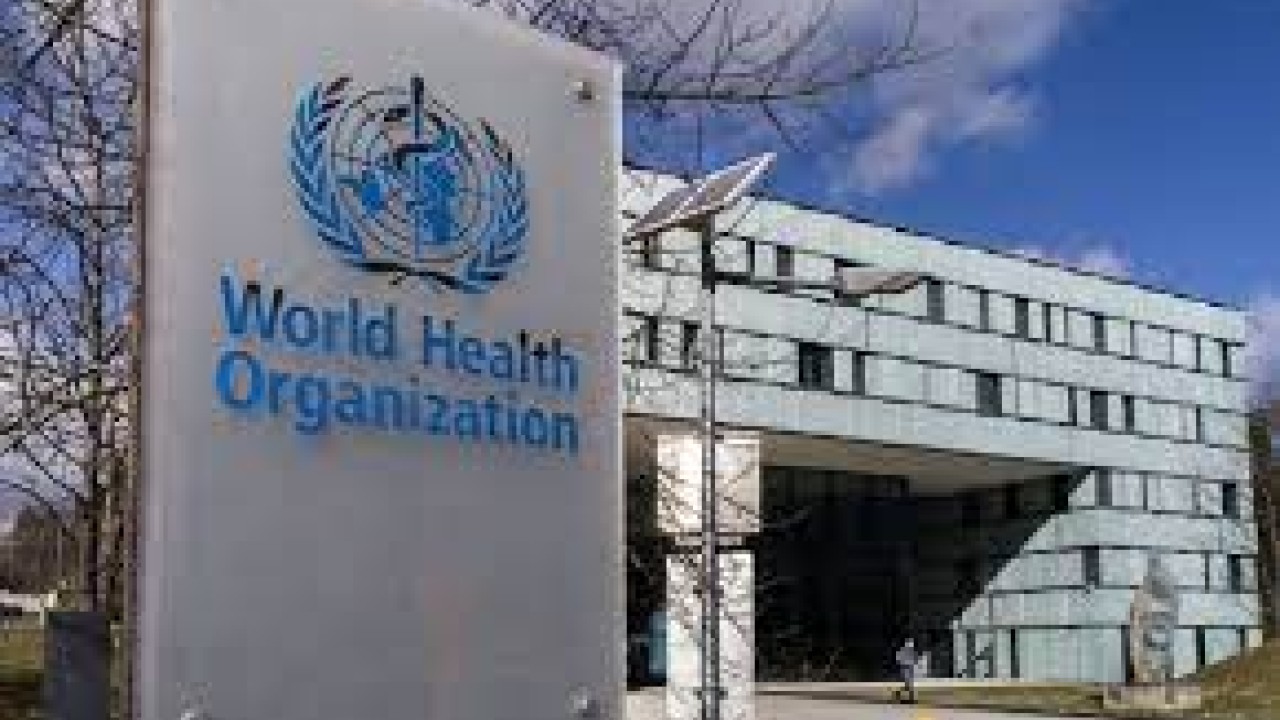 The Strategic Advisory Group of Experts on Immunisation said the additional dose should be offered "as part of an extended primary series since these individuals are less likely to respond adequately to vaccination following a standard primary vaccine series and are at high risk of severe COVID-19 disease".
WHO vaccine director Kate O'Brien, referring to people with lower immunity due to other conditions, told a news briefing: "The recommendation is for a third vaccination, an additional vaccination in the primary series and again that is based on the evidence showing that the immunogenicity and evidence on breakthrough infections is highly disproportionately represented by those people."
The panel also recommended that people over 60 receive an additional dose of the shots made by Chinese vaccine makers Sinopharm and Sinovac some one to three months after completing their schedule, citing evidence in studies in Latin America that they perform less well over time.
Observational data on Sinopharm and Sinovac shots "clearly showed that in older age groups ... the vaccine performs less well after two doses", said Joachim Hombach, secretary of the independent panel of experts who held a five-day closed-door meeting last week.
"We also know that the addition of a third dose or moving into a two-plus-one schedule provides a strong (immune) response. So we expect from there a much better protection," he said.
Health authorities using the Sinopharm and Sinovac vaccines should aim first to maximise two-dose coverage in the older populations and then administer the third dose, the panel said.
The SAGE group, composed of independent experts who make policy but not regulatory recommendations, will review all global data on booster shots in a November 11 meeting, amid questions over variants and potential waning of immunity, O'Brien said.
Currently some 3.5 billion doses of COVID-19 vaccines have been administered, O'Brien said.
An estimated 1.5 billion doses are available globally each month, enough to meet the target of vaccinating 40% of each country's population by year-end, but distribution is unequal, she added.
"Giving those booster doses to individuals who have already had the benefit of a primary response is like putting two life jackets on somebody and leaving others without any lifejacket," O'Brien said.
"In this sense we are talking about getting the first lifejacket onto people who have immunocompromising conditions."
SOURCE: REUTERS
Nation celebrates Eid Milad-un-Nabi (PBUH) with religious, traditional zeal
Back in history, the day was first celebrated as an official festival in Egypt, the celebrations of Eid-e-Milad became more popular during the 11th century.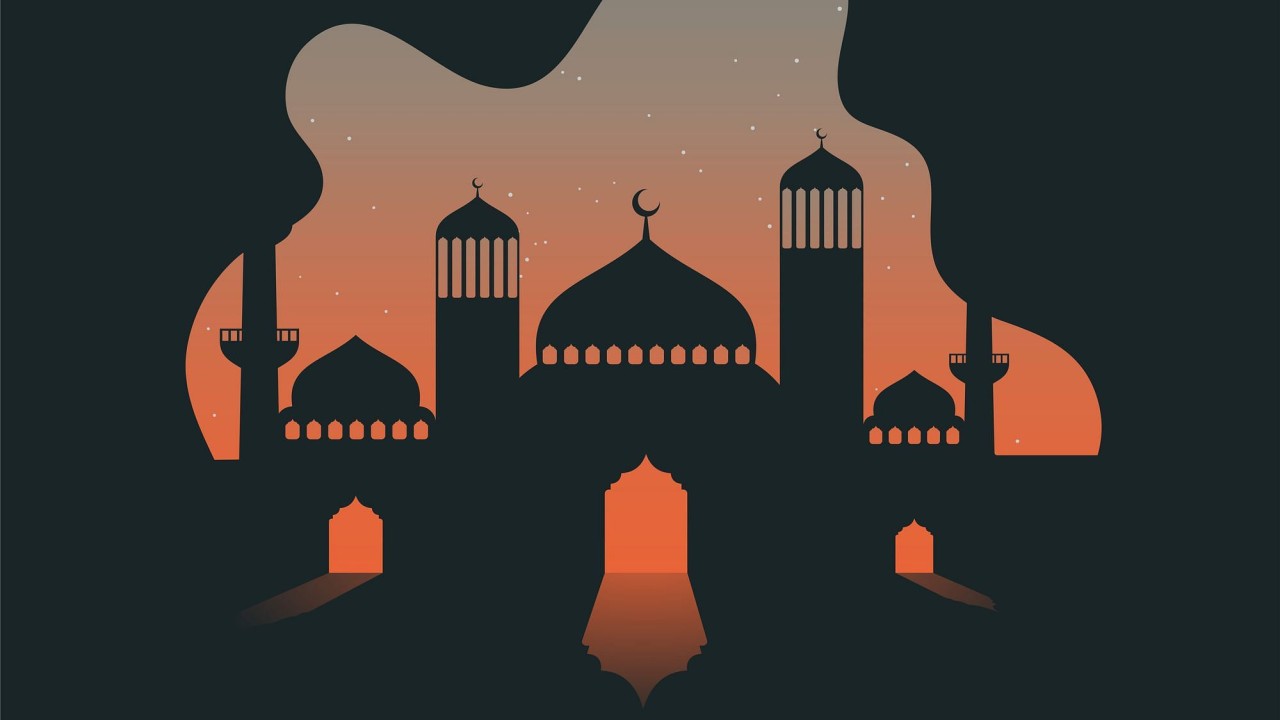 The whole nation is celebrating Eid Milad-un-Nabi (PBUH) today (Tuesday) with traditional zeal and fervor and renewing the pledge to transform their lives in line with the Islamic principles and disseminate teachings of the Holy Prophet Muhammad Sallallah-o-Alaihe Wa Aalehe Wassallum.
The day dawned with a 31 and 21 gun salute in the federal and provincial capitals, respectively, following a night of Mahafil-e-Naat and conferences across the country.
Special prayers offered in mosques for upholding and flourishing of Islam and religious teachings, unity, solidarity, progress, and welfare of the Muslim Ummah.
To mark the annual event, state and religious organisations, Milad committees and individuals have planned a number of activities including processions, seminars, conferences and discussion programmes.
Moreover, streets and roads, as well as bazaars, shopping centres, government and private buildings have been beautifully decorated and illuminated with lights, colours and banners bearing writings about the celebration of Eid Milad-un-Nabi (SAW).
In addition, people wear green ribbons or green items of clothing, carry green flags or banners on this day. The green colour is a symbol of Islam and paradise. People also conduct activities like marches, parades, and night long prayers meetings.
Furthermore, communal meals are also offered in mosques and other community buildings.
A national Rehmatul-lil-Aalameen [Sallallah-o-Alaihe Wa Aalehe Wassallum Khatam-un-Nabiyeen] conference is being held in Islamabad today.
Several news and Current Affairs Channel will broadcast a day-long Marathon transmission on this occasion.
Eid-e-Milad-un-Nabi is celebrated on the occasion of the birthday of the Prophet of Islam, Hazrat Mohammad (PBUH).
It is also known as Nabi Day, Mohammad's birthday or the Prophet's birthday.
The Holy Prophet Muhammad (SAW) was born on the 12th of 573 AD in the city of Mecca. The full name of Prophet Hazrat Mohammad is Mohammad ibn Abdullah ibn Abdul Muttalib.
Back in history, the day was first celebrated as an official festival in Egypt, the celebrations of Eid-e-Milad became more popular during the 11th century.
This year, as per the Gregorian calendar, Eid Milad-Un-Nabi began on the evening of October 18, 2021, and will end on the evening of October 19, 2021.
Pakistan reports lowest daily COVID death toll in almost three months 
According to National Command and Operations Center (NCOC), around 767 cases of coronavirus were reported while 19 people succumbed to the disease in the last 24 hours, taking the total death toll to 28,106.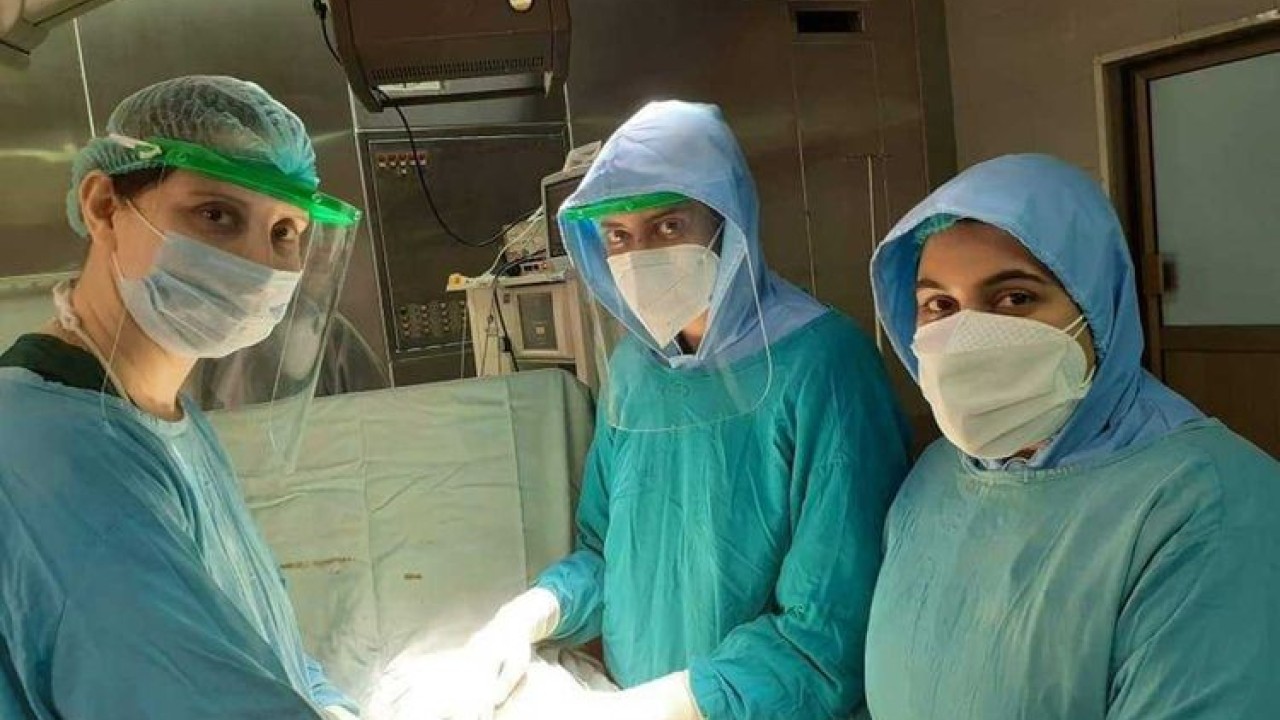 Islamabad: Pakistan has reported its lowest daily coronavirus death toll in almost three months, with 19 people losing their lives to the virus in the last 24 hours.
Amid a steady decline in Covid-19 infections, Pakistan's coronavirus positivity ratio further fell to 1.88% with 767 new cases.
Pakistan is presently experiencing the fourth wave of coronavirus which is said to be deadlier and more contagious than the previous three COVID waves.
The total number of cases has reached 1,257,955.
As many as 1,187,308 patients have recovered from the disease with 2,540 critical cases.
Punjab
The number of patients swelled to 435,882 in the province with 12,780 causalities.
Sindh
The number of infections has surged to 462,466 in the province, while the death toll has reached 7,484.
Khyber Pakhtunkhwa
The confirmed cases have surged to 175,735 in the province with 5,636 casualties.
Balochistan
There are 33,072 confirmed cases while 350 patients have died from the infection so far.
AJK and Gilgit-Baltistan
There are 34,339 coronavirus cases in the AJK while the death toll has reached 739. On the other hand, there are 10,348 cases in GB with 186 coronavirus deaths.
Islamabad
There are 106,113 cases in the capital city while 931 people have lost their lives.
Public holiday in Karachi as Cyclone Gulab triggers extreme weather warning 
Sindh's administration has announced a public holiday in the megacity on Friday (October 1) amid the in view of extreme weather emergency caused by a tropical cyclone Gulab in the Arabian Sea.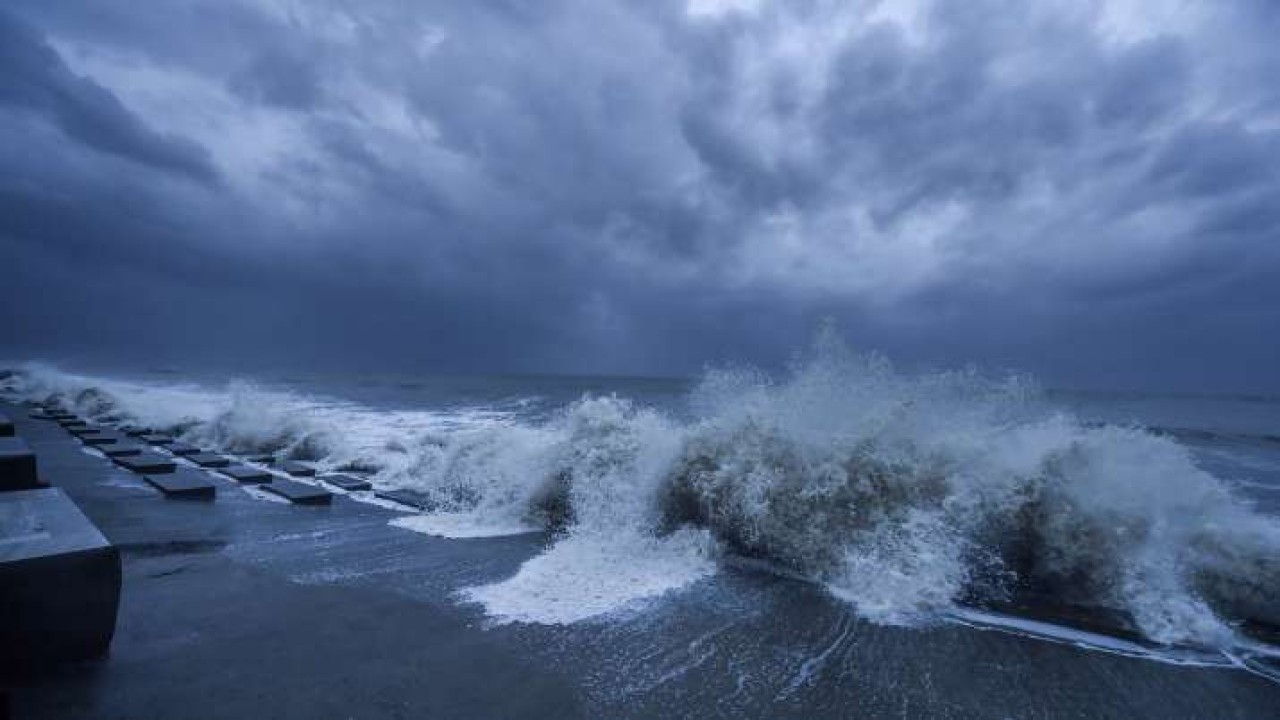 Karachi: Sindh's administration has announced a public holiday in the megacity on Friday (October 1) amid the in view of extreme weather emergency caused by a tropical cyclone Gulab in the Arabian Sea.
Releasing an official notification on Thursday, Commissioner Karachi said that all provincial offices and businesses in Karachi would remain closed today.
The notification also advices general public to take precautions and remain indoors for safety.
In addition, Karachi University has canceled all examinations scheduled for today. As per Controller Examinations, Dr. Zafar, the new dates for the examinations will be announced later.
محکمہ تعلیم نے تیز بارشون کے پیش نظر کل سندھ بھر میں تعطیل کا اعلان کر دیا

کل تمام سرکاری و پرائیویٹ اسکول اور کالجز بند رہیں گے ،وزیر تعلیم سندھ سردار شاہ@MuradAliShahPPP
@sardarshah1

— Minister Education & Literacy Dept. Govt of Sindh (@MinisterEduGoS) September 30, 2021
However, the holiday will not apply to hospitals, local bodies and compulsory service agencies.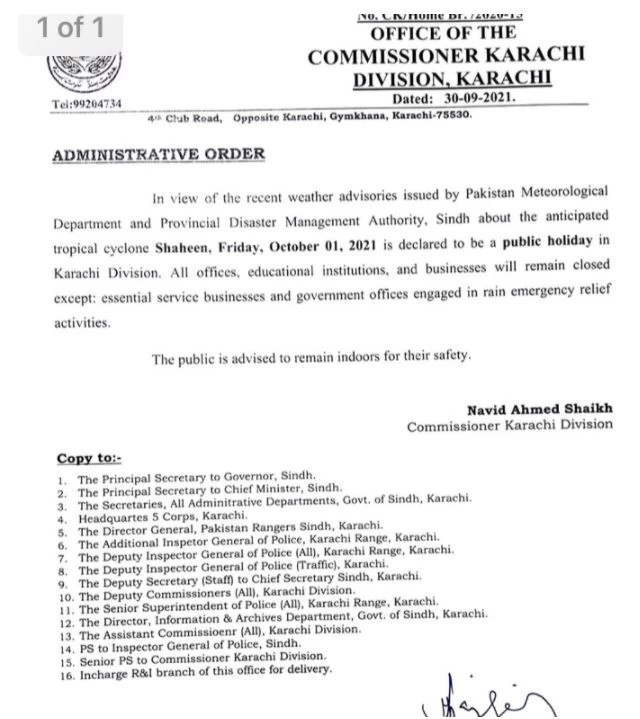 Meanwhile, the meteorological department has forecast moderate to heavy rains and possibly isolated heavy rains between Friday and Saturday under the influence of deep pressure in the Arabian Sea, which turned into a tropical cyclone today.
A low air pressure system could turn into a hurricane, added the Meteorological Department forecast note.
Tropical Cyclone Formation Alert in the Northeast Arabian Sea
Torrential Rains and Squally Winds along Sindh-Makran Coast
Alert-IV#CycloneGulab #Karachi.#CycloneShaheen#Sindh pic.twitter.com/rnDAv7FVgT

— Pak Met Department محکمہ موسمیات (@pmdgov) October 1, 2021
The Met department, on Sunday, also warned fishermen not to go out to sea until October 3.
Following the situation, Sindh Chief Minister Murad Ali Shah has assigned the duties of overseeing relief and rescue operations to the ministers.
Keeping in view the situation resulting from expected tropical cyclone & the rainfall, it has been decided that Friday the 1st of October will be a public holiday. All offices, educational institutions & businesses except essential services shall remain remain closed in Karachi

— Murtaza Wahab Siddiqui (@murtazawahab1) September 30, 2021