Disney postpones releases of several Marvel sequels and 5th 'Indiana Jones' film
Walt Disney Co on Monday delayed the release of Marvel Studios' sequels to "Black Panther," "Thor" and "Doctor Strange" by several months and pushed the next big-screen outing for adventurer "Indiana Jones" to 2023.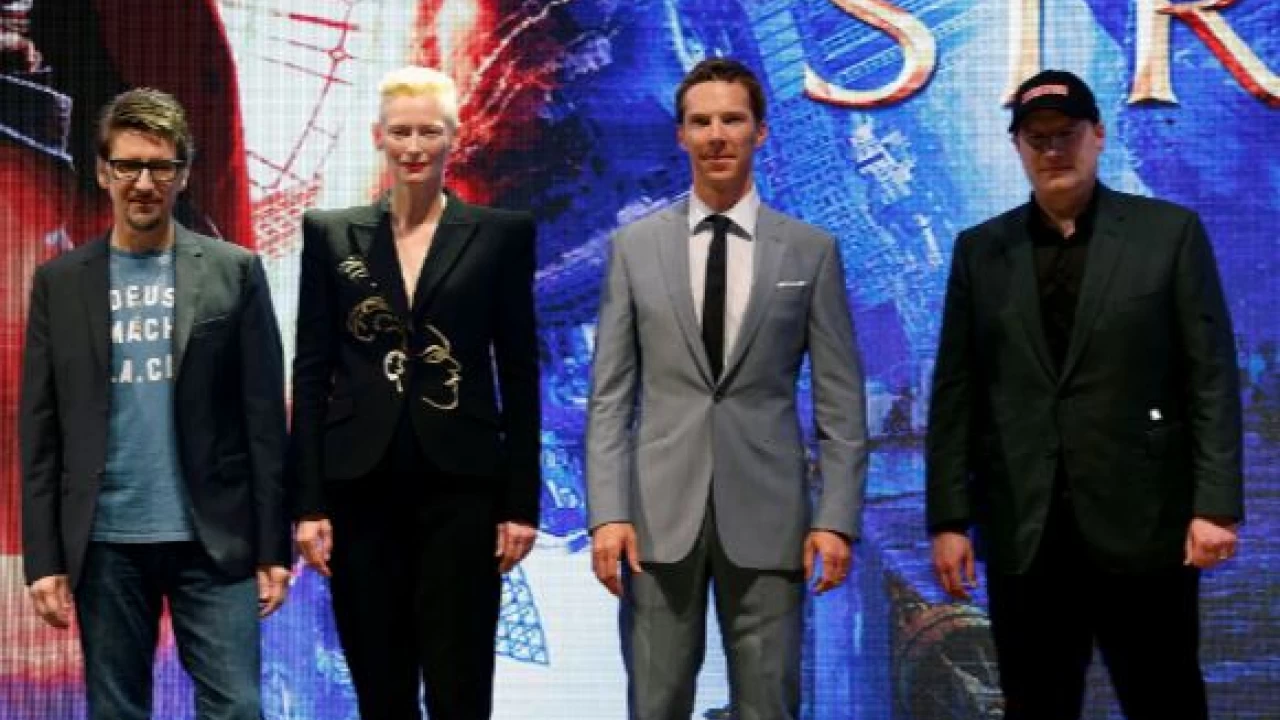 "Doctor Strange and the Multiverse of Madness" moved to May 6, 2022, from March 25, Disney said in an updated release schedule.
That forced Marvel to postpone its other 2022 superhero films. "Thor: Love and Thunder," which had been set for a May 6 release, was moved to July 8, 2022. "Black Panther: Wakanda Forever" was set for Nov. 11, 2022 instead of in July.
The fifth movie in the "Indiana Jones" series starring Harrison Ford was delayed until June 30, 2023, instead of July 29. Ford, 79, suffered a shoulder injury on set in June and recently returned to filming.
Hollywood studios have shuffled their movie schedules several times during the COVID-19 pandemic. Theater operators are counting on big blockbusters to help lure audiences back after extended closures.
Among other changes, "The Marvels" is now scheduled for February 2023 and "Ant Man and the Wasp: Quantumania" for July 2023.
SOURCE: REUTERS

Two children dead, 7 family members injured as landslide hits Shangla house
The landslide also blocked the main Bisham-Swat road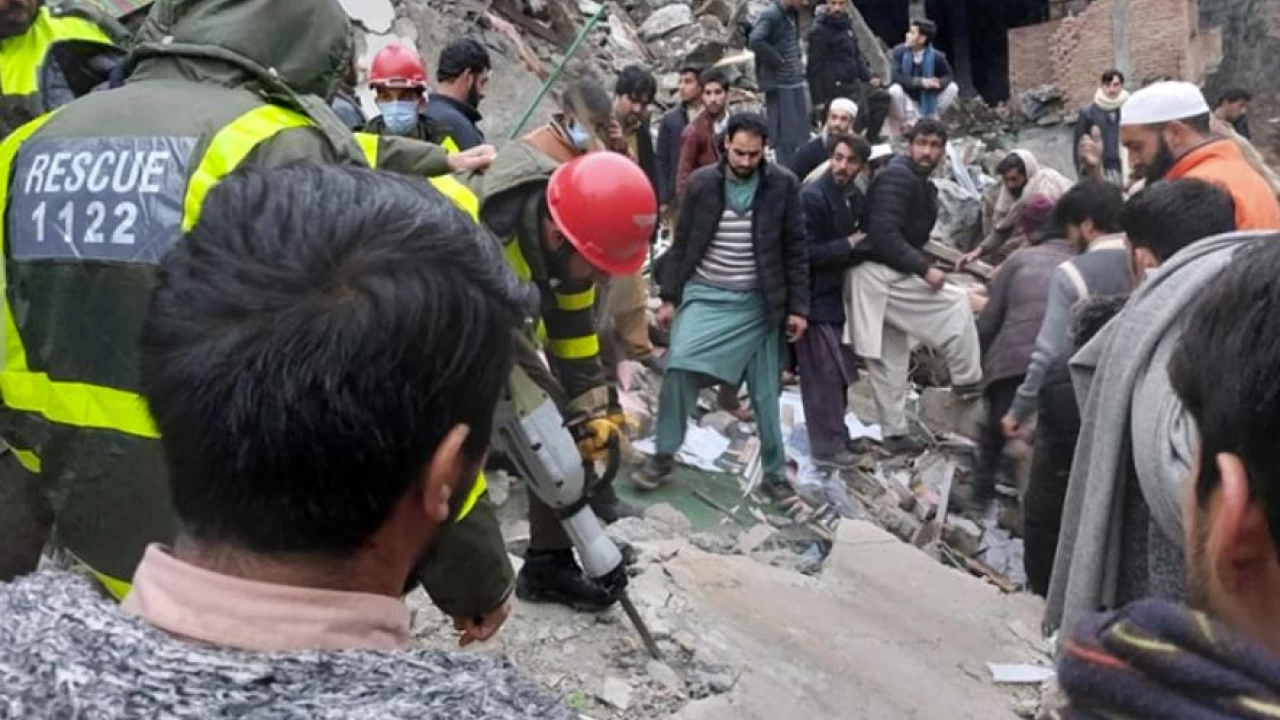 Shangla: At least two children died while their seven family members were injured after they were buried in a landslide that struck their house in Khyber Pakhtunkhwa's Shangla district on Friday, rescuers and police said.
Rescuers said the two deceased children aged three and two months were among six people who were pulled out of the rubble, while efforts were continuing to trace the remaining three family members.
A massive landslide hit the Khurshid Khan house in Kuz Alpuri area of Shangla, destroying it completely and burying its residents. The landslide also blocked the main Bisham-Swat road.
Rehman said Rescue 1122 workers were making efforts to recover the rest of the people trapped underneath the debris.
Two children and four women were brought to the District Headquarters Hospital, Alpuri, where the two minors died and the women were being treated for their injuries.
Bisham-Swat road was also blocked due to the landslide and motorists were stuck on both sides.
The injured were shifted to the DHQ hospital.
Nadal beats Khachanov, qualifies for 4th round in Australian Open
Olympic runner-up Khachanov had lost all seven previous meetings with 2009 Australian Open champion Nadal but briefly looked capable of mounting a comeback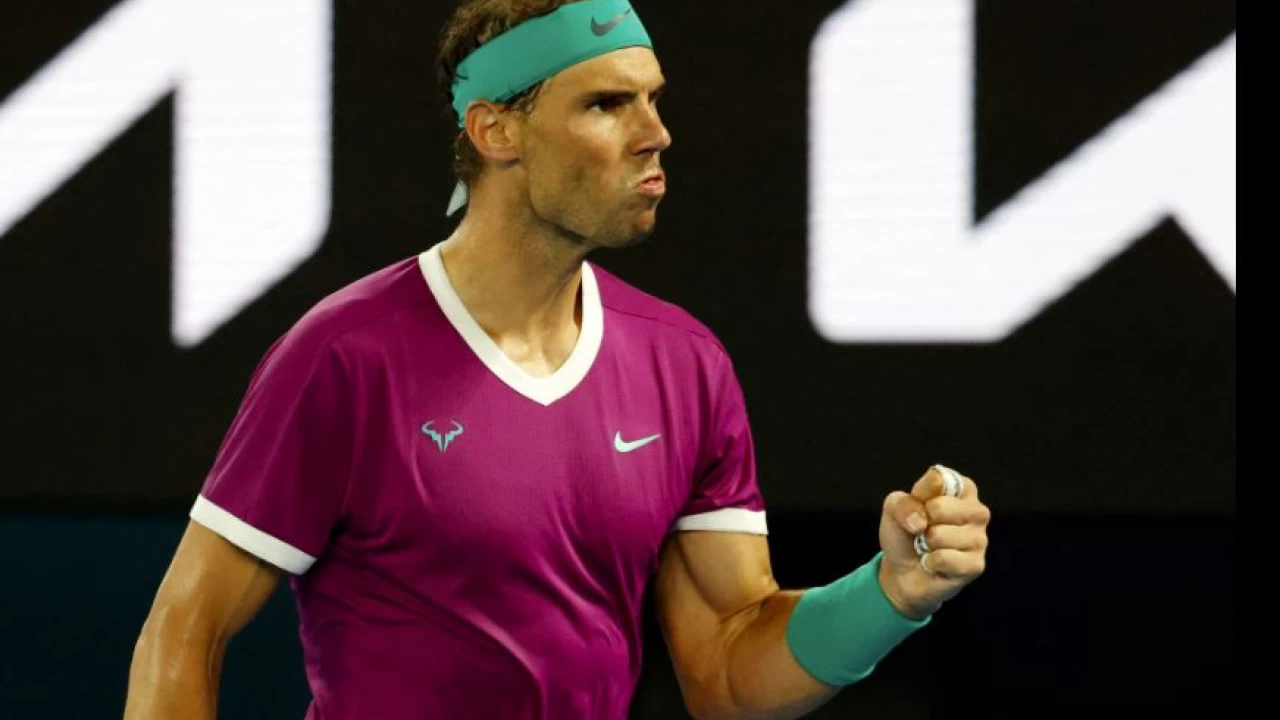 MELBOURNE: Sixth seed Rafa Nadal dropped his first set at this year's Australian Open but still powered through to the fourth round with a 6-3 6-2 3-6 6-1 defeat of Karen Khachanov on Friday.
The Spaniard, seeking to claim a record 21st Grand Slam title in the absence of great rivals Roger Federer and Novak Djokovic, was sensational as he took a two-set lead.
But Khachanov, seeded 28th, threw caution to the wind in the third set, stalling Nadal's charge with some ferocious hitting.
Olympic runner-up Khachanov had lost all seven previous meetings with 2009 Australian Open champion Nadal but briefly looked capable of mounting a comeback.
Nadal seized back control with a break of serve at the start of the fourth, however, and with the clock having ticked past midnight on Rod Laver Arena he finished it off in a hurry.
Nadal, who has reached the last-16 in Melbourne for the 15th time in 17 appearances, will face another Russian, 18th seed Aslan Karatsev, or Frenchman Adrian Mannarino next.
"I played a great player tonight and happy that this was my best match since coming back," the 35-year-old Nadal, who missed the second half of 2021 with a foot injury, said on court.
"I've been going through some tough times in the last year but night's like tonight mean everything."
With Federer still injured and nine-time Australian Open champion Djokovic deported after a visa row, Nadal has a chance to edge ahead of that duo with whom he shares the record for most men's Grand Slam titles.
After routine wins against 66th-ranked American Marcos Giron and German qualifier Yannick Hanfmann in rounds one and two, Khachanov represented a step up in class for Nadal despite the Russian having only ever won one set off the Mallorcan.
Nadal was primed though and won 12 of the first 13 points to stamp his authority all over the court.
Khachanov had no answer to Nadal's intensity and managed to win only one point on Nadal's serve in the opening set.
Nadal broke serve at the start of the second set but Khachanov won an incredible point in the fourth game, picking himself off the floor to crunch a backhand winner and then winning another incredible rally to earn a break point.
He could not convert that and Nadal immediately broke in the next game on his way to a two-set lead.
Khachanov began to hit closer to the lines and with more menace in the third set, which he took after breaking the Nadal's serve for the first time for a 3-1 lead.
Nadal simply found another gear though, firing a stunning backhand winner to break Khachanov's serve, and spirit, in the second game of the fourth set.
SOURCE: REUTERS
Sharif family should come to clarify position on Guthrie's statement: Fawad
British solicitor claims former CJ Rana Shamim signed affidavit at residence of Nawaz Sharif in London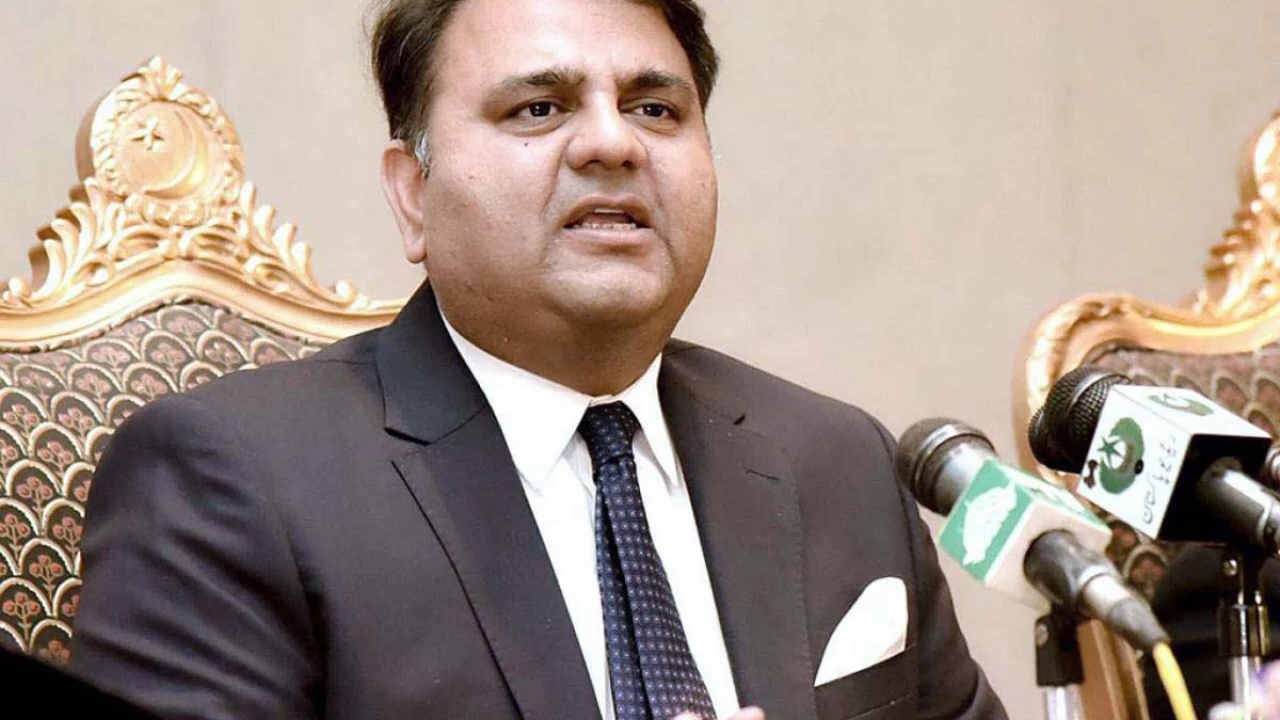 Dubai: Minister for Information Fawad Chaudhry on Friday asked the Sharif family to clarify their position on the statement by British solicitor Charles Guthrie claiming that former Giligt Baltistan chief judge Rana Shamim signed the affidavit at the residence of Nawaz Sharif in London.
It was an important allegation and "I think the Sharif family should come forward and explain their position," he said while talking to the media.
Chaudhry Fawad said apparently it was a fake story as the affidavit was signed at the residence of Nawaz Sharif. "When Nawaz Sharif and the company was in power, only his films were playing, no one paid attention to the original cinema films," he added.
Taking a jibe on Nawaz Sharif, he said the "flop movie" (referring to Nawaz) had gone to London.
To a question, he said the overseas Pakistanis were an asset for the nation and particularly those living in the United Arab Emirates.
Around 1.5 million Pakistanis resided in the UAE, the biggest contributor in the remittances, and most of them were using the Roshan Digital Pakistan account, he added.
The minister said the overseas Pakistanis supported Prime Minister Imran Khan and he also stood with him firmly, and their combination would take Pakistan forward.
Fawad said 11 Pakistani films were being screened at the Dubai Film Festival and he was here to support and enjoy the Pakistani stuff.