Nationwide Measles-Rubella immunization campaign kicks off today
Nationwide Measles-Rubella immunization campaign kicks off today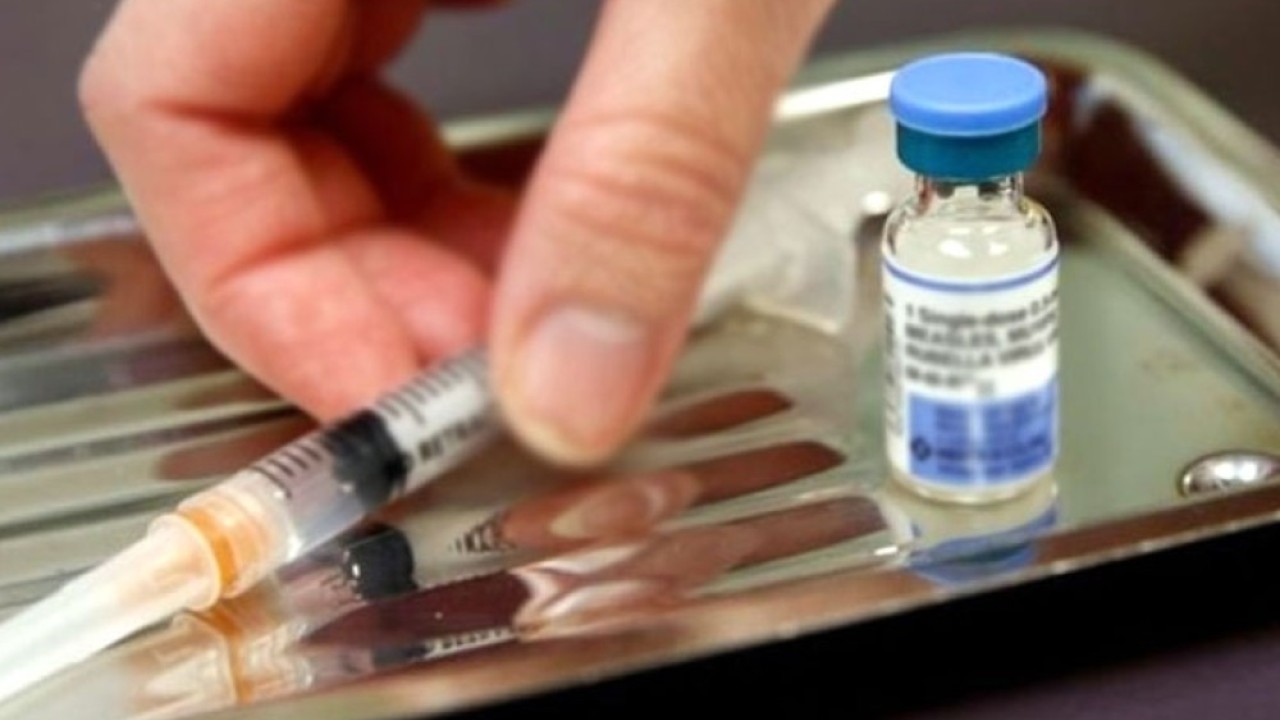 Lahore: A two-week long measles and rubella immunization campaign has begun across the country today (Monday).
According to details, more than 90 million children from 9 months to 15 years of age would be administered vaccine during the drive that will be run from November 15 to November 27.
The campaign is being conducted in public and private health facilities, outreach centers as well as educational facilities. More than 386,000 health professionals, including 76,000 vaccinators and more than 143,000 social mobilizers, are mobilized for the two-week campaign, which is supported by Gavi, the Vaccine Alliance, UNICEF, WHO and partners. The initiative targets children aged between 9 months and 15 years; those aged up to five will also receive the oral polio vaccine.
In Punjab, Health Minister Dr Yasmin Rashid launched the campaign. She also appealed parents to get their children vaccinated to safeguard our future generations.
"We are taking a number of steps to save children from diseases. Rubella can cause lifelong complications if it affects pregnant mothers. We will continue to take revolutionary measures to save children from diseases," Dr Yasmin Rashid went on to say.
In Sindh, Chief Minister Murad Ali Shah kicked off the drive to administrate the vaccine to the children.
Meanwhile, coronavirus vaccination inoculation to children between 12 to15 years will remain suspended till November 27 due to measles and rubella virus campaign.
New Covid variant triggers global alarm, stock markets tumble
Authorities around the world reacted with alarm on Friday to a new coronavirus variant found in South Africa, with the EU and Britain among those tightening border controls as researchers sought to establish out if the mutation was vaccine-resistant.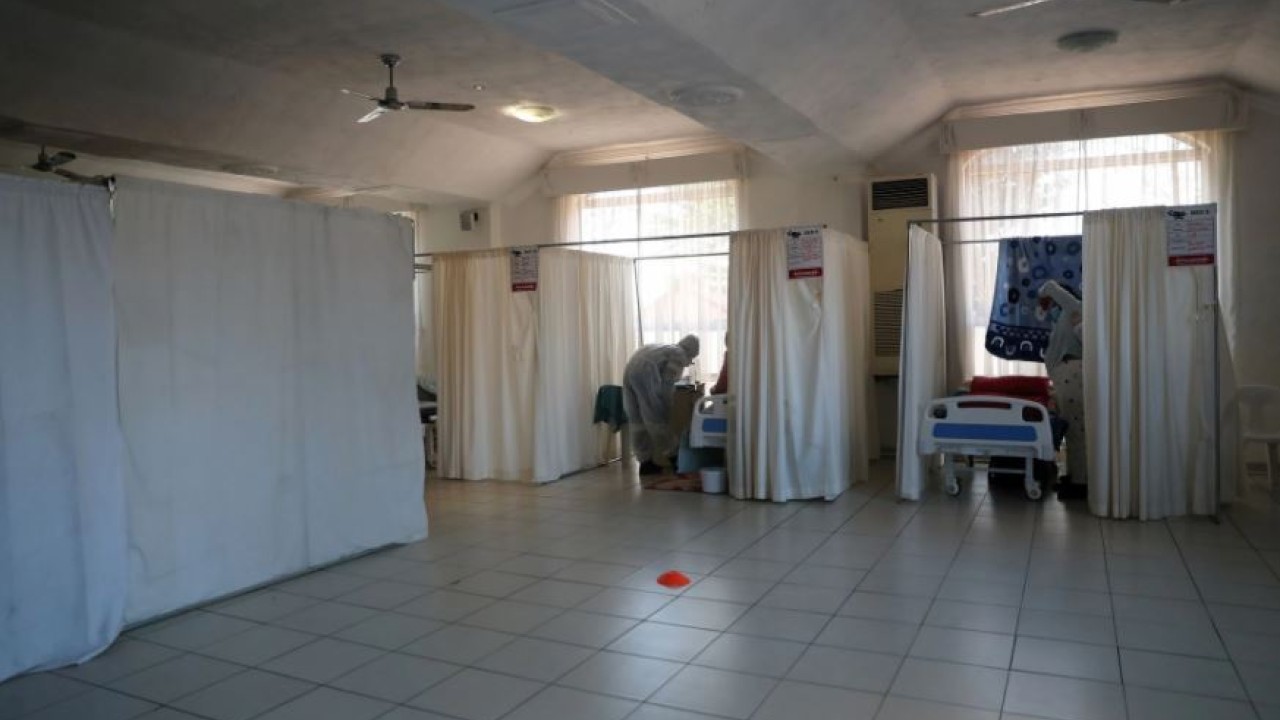 Hours after Britain banned flights from South Africa and neighbouring countries and asked travellers returning from there to quarantine, the World Health Organization (WHO) cautioned against hasty travel bans.
"It's really important that there are no knee-jerk responses here," said the WHO's emergencies director Mike Ryan, praising South Africa's public health institutions for picking up the new variant of the virus that causes COVID-19.
"Because we've seen in the past, the minute that there is any mention of any kind of variation, then everyone is closing borders and restricting travel."
The WHO said it would take weeks to determine how effective vaccines were against the variant. read more
South Africa's Health Minister Joe Phaahla called the travel restrictions "unjustified", though he also said preliminary studies suggested the new variant may be more transmissible.
European Commission chief Ursula von der Leyen said the EU also aimed to halt air travel from the region. Several other countries including India, Japan and Israel toughened curbs. read more
"It is now important that all of us in Europe act very swiftly, decisively and united," von der Leyen said. "All air travel to these countries should be suspended until we have a clearer understanding about the danger posed by this new variant."
In Washington, top U.S. infectious disease official Anthony Fauci said no decision had been made on a possible U.S. travel ban. There was no indication that the variant was in the United States, and it was unclear whether it was resistant to current vaccines, he told CNN. read more
The news nonetheless pummelled global stocks and oil, which plunged 10%, on fears that new restrictions would hit the travel industry and already shaky economies across southern Africa. read more
'MOST SIGNIFICANT VARIANT'
The variant has a spike protein that is dramatically different to the one in the original coronavirus that vaccines are based on, the UK Health Security Agency said, raising fears about how current vaccines will fare.
"As scientists have described, (this is) the most significant variant they've encountered to date," British Transport Secretary Grant Shapps told Sky News.
In Geneva the WHO - whose experts on Friday discussed the risks that the variant, called B.1.1.529, presents - warned against travel curbs for now. read more
It would take several weeks to determine the variant's transmissibility and the effectiveness of vaccines, WHO spokesperson Christian Lindmeier said, noting that 100 sequences of it had been reported so far.
British health minister Sajid Javid said the sequence of the variant was first uploaded by Hong Kong from someone travelling from South Africa.
"It is highly likely that it has now spread to other countries," Javid told lawmakers.
SOURCE: REUTERS
Crypto miners are using hacked cloud accounts, Google warns
Cryptocurrency miners are using hacked Google Cloud accounts for computationally-intensive mining purposes, Google has warned.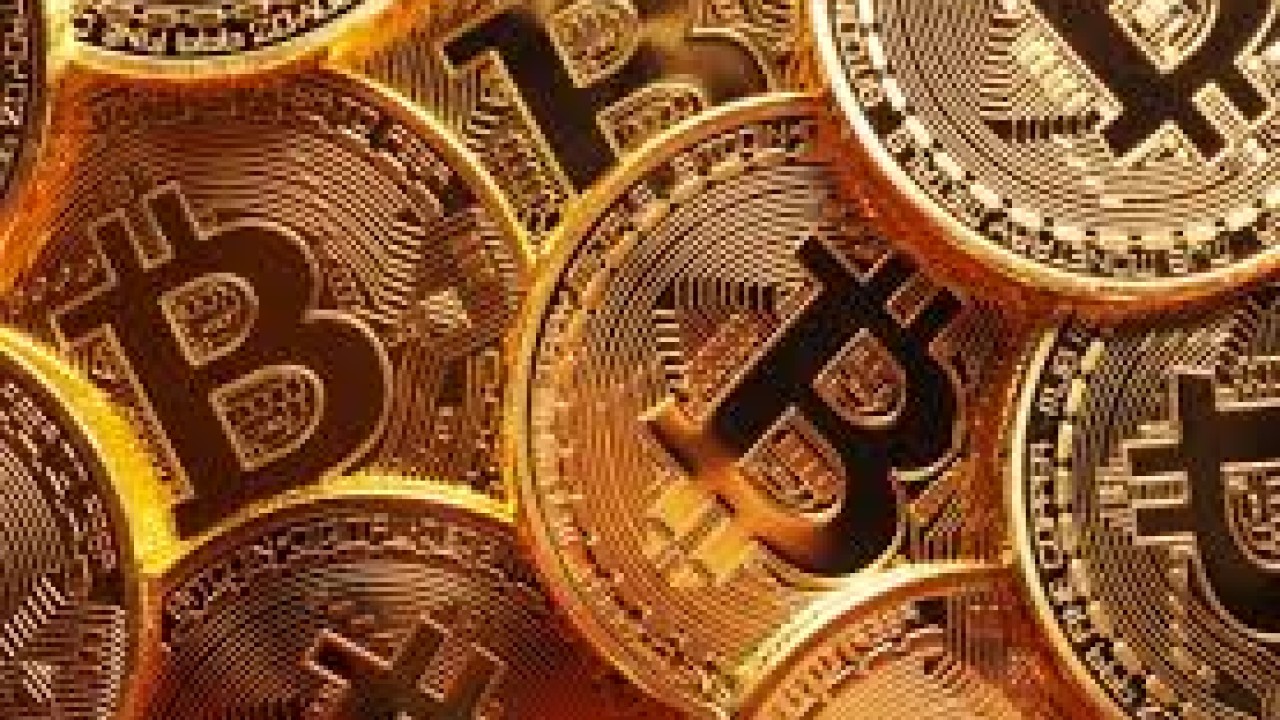 The search giant's cybersecurity team provided details of the security breach in a report published Wednesday. The so-called "Threat Horizons" report aims to provide intelligence that allows organizations to keep their cloud environments secure.
"Malicious actors were observed performing cryptocurrency mining within compromised Cloud instances," Google wrote in an executive summary of the report.
Cryptocurrency mining is a for-profit activity that often requires large amounts of computing power, which Google Cloud customers can access at a cost. Google Cloud is a remote storage platform where customers can keep data and files off-site.
Google said 86% of 50 recently compromised Google Cloud accounts were used to perform cryptocurrency mining. In the majority of the breaches, cryptocurrency mining software was downloaded within 22 seconds of the account being compromised, Google said.
Around 10% of the compromised accounts were also used to conduct scans of other publicly available resources on the internet to identify vulnerable systems, while 8% of instances were used to attack other targets.
Bitcoin, the world's most popular cryptocurrency, has been criticized for being too energy intensive. Bitcoin mining uses more energy than some entire countries. In May, police raided a suspected cannabis farm to find it was in fact an illegal bitcoin mine.
"The cloud threat landscape in 2021 was more complex than just rogue cryptocurrency miners, of course," wrote Bob Mechler, director of the office of the chief information security officer at Google Cloud, and Seth Rosenblatt, security editor at Google Cloud, in a blog post.
They said Google researchers also exposed a phishing attack by Russian group APT28/Fancy Bear at the end of September, adding that Google blocked the attack.
Google researchers also identified a North Korean government-backed threat group which posed as Samsung recruiters to send malicious attachments to employees at several South Korean anti-malware cybersecurity companies, they added.
SOURCE: CNBC
Any attempt to invade Ukraine will have costs, NATO chief warns Russia
Moscow denies that it's planning any invasion and refuses to provide details about troop movements on its own territory.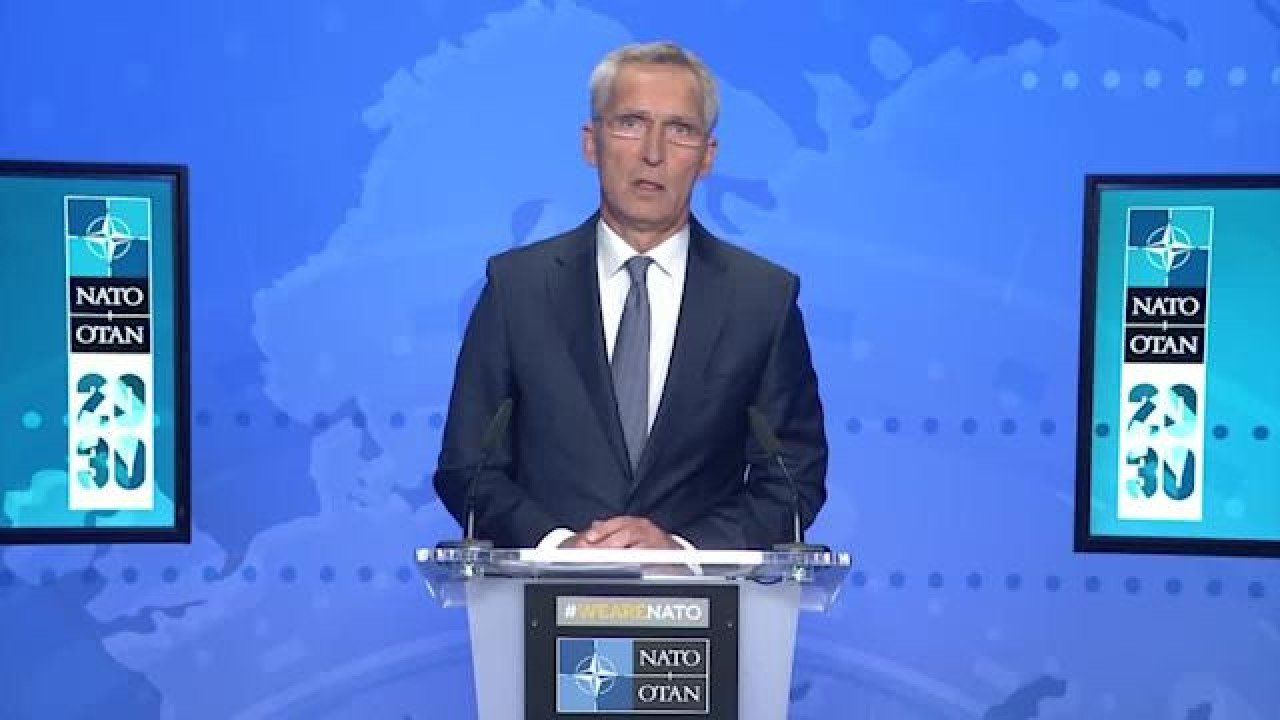 NATO Secretary-General Jens Stoltenberg warned Russia Friday that any attempt to invade Ukraine would have costs, as concern mounts about a Russian military buildup near its former Soviet neighbor's borders.
Ukraine says Moscow kept about 90,000 troops near their common border following massive war games in western Russia earlier this year. The Ukrainian Defense Ministry said units of the Russian 41st army remain near Yelnya, about 260 kilometers (160 miles) north of the border.
Moscow denies that it's planning any invasion and refuses to provide details about troop movements on its own territory.
"If Russia uses force against Ukraine that will have costs, that would have consequences," Stoltenberg said, ahead of a meeting of the 30-nation military organization's foreign ministers in Latvia Nov. 30-Dec. 1, where Russia's activities will be high on the agenda. He did not say what those costs would be.
"This is the second time this year that Russia has amassed a large and unusual concentration of forces in the region," Stoltenberg told reporters. He said it includes tanks, artillery, armored units, drones, and electronic warfare systems, as well as combat-ready troops.
"This military buildup is unprovoked and unexplained. It raises tensions and it risks miscalculations," Stoltenberg said. He conceded that "there is no certainty about the intentions of Russia" but said that "this is a military buildup by a country that has invaded Ukraine before."
Russia annexed Ukraine's Crimean Peninsula in 2014 after the country's Moscow-friendly president was driven from power by mass protests. Weeks later, Russia threw its weight behind a separatist insurgency that broke out in Ukraine's east.
Ukraine and the West accused Russia of sending its troops and weapons to back the rebels. Moscow denied that, saying that Russians who joined the separatists were volunteers. More than 14,000 people have died in the fighting that devastated Ukraine's eastern industrial heartland known as Donbas.
A 2015 peace agreement brokered by France and Germany helped end large-scale battles, but efforts to reach a political settlement have failed and sporadic skirmishes have continued along the tense line of contact.
NATO would not be able to provide Ukraine with any substantial military support in time to make a difference against Russian forces, so economic measures like Western sanctions are more likely to be used to inflict a financial cost on Moscow.
In Washington, the State Department's top official for European and Eurasian affairs, Karen Donfried, told reporters that assessments of Russia's military buildup near Ukraine will be on the agenda next week when Secretary of State Antony Blinken visits Latvia, and then travels to Sweden for a meeting of the Organization for Security and Cooperation in Europe. She gave no indication whether Blinken would propose new U.S. or allied actions.
"All options are on the table," Donfried said, "and there's a toolkit that includes a whole range of options. What we're doing now is monitoring the region closely, consult with our allies and partners on how do we deter Russian action, and ideally that is what we want to be doing right now. We do not want to see any Russian military incursion into Ukraine."
Ukrainian President Volodymyr Zelenskyy on Friday alleged that his country's intelligence service has uncovered plans for a Russia-backed coup d'etat in Ukraine next week, something which the Russian government denied.
Asked about the possible coup plot, Donfried said: "We are in touch with the Ukrainian government to discuss this further, and we're working to obtain additional information."
SOURCE: AP