'Bigg Boss' fame Arshi Khan meets with accident, hospitalised 
As per reports, although the actress escaped the accident, she complaint of having a pain in her chest.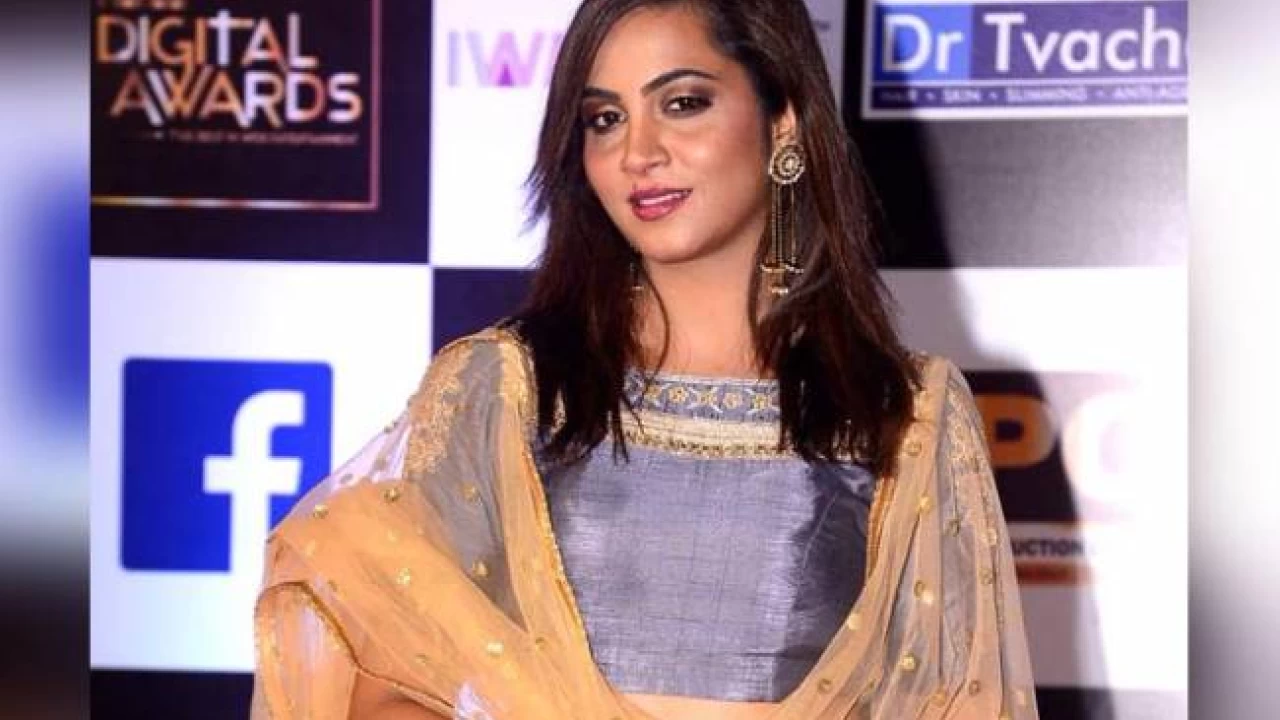 New Delhi: Bigg Boss 14 contestant Arshi Khan, who was shooting in Delhi, met with a car accident place near Malviya Nagar, Shivalik road in Delhi.
Soon after the accident reported, Arshi was rushed to hospitalised.
"Arshi was in the car when the accident took place near Malviya Nagar, Shivalik road in Delhi. The details are not known yet. The actor was hospitalised".
Her family confirmed the news of the accident to the publication.
As per reports, although the actress escaped the accident, she complaint of having a pain in her chest.
Besides hit reality show 'Big Boss', Arshi has appeared in television shows like 'Vish', 'Ishq Mein Marjawan' and 'Savitri Devi College and Hospital'.
ECC approves selected commodities' export to Afghanistan in Pakistani currency
The forum also approved technical supplementary grants of Rs5 billion for the Ministry of Planning, Development and Special Initiatives for conducting the 7th Population and Housing Census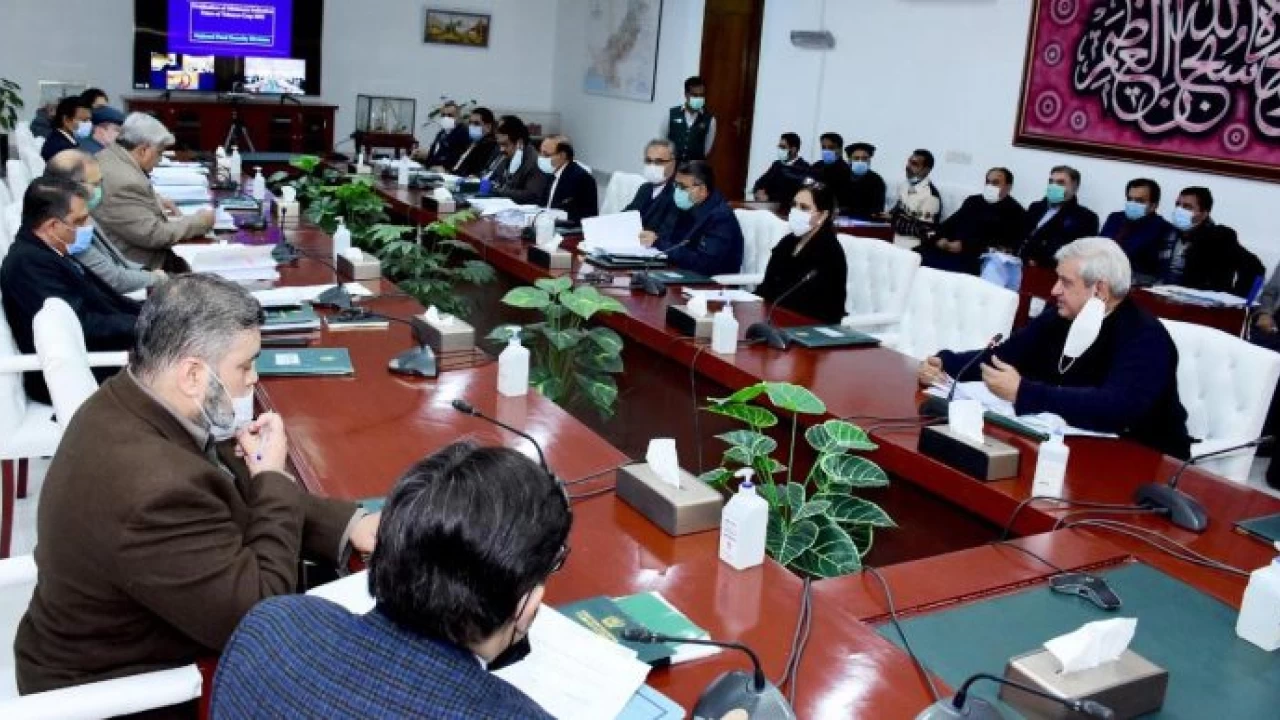 Islamabad: Considering the food crisis and prevailing situation of Afghanistan, the Economic Coordination Committee of the Cabinet Friday approved the summary presented by the Ministry of Commerce, allowing the export of selected commodities to the neighbouring country in Pakistani currency by adding them in the list of items at Para-7(1) of the Export Policy Order, 2020.
Fruits, vegetables, cement, salt and dry fruits were also included in the list of export items, while the ECC removed the 45% regulatory duty on the import of pine nuts from Afghanistan.
The forum also approved technical supplementary grants of Rs5 billion for the Ministry of Planning, Development and Special Initiatives for conducting the 7th Population and Housing Census.
The ECC meeting here, which was virtually presided over by Federal Minister for Finance and Revenue Shaukat Tarin, also approved Rs4 billion under the Pakistan Raises Revenue Programme (PRRP) for the financial year 2021-22 for Federal Board of Revenue.
Federal Minister for National Food Security and Research Syed Fakhar Imam, Federal Minister for Industries and Production Makhdoom Khusro Bakhtiar, Federal Minister for Water Resources Chaudhry Moonis Elahi, federal secretaries and senior officers attended the meeting, a Finance Ministry press release said.
The ECC also approved Rs 78.5 million for the projects of ICT (Islamabad Capital Territory) Administration, by Interior Ministry.
The meeting gave its approval for amounts of Rs 60 million and Rs3 million (equivalent to $17,133.06) for the Interior Ministry within the sanctioned budgets for purchase of spare parts for helicopters maintained by HQs Frontier Corps Balochistan North and HQs Frontier Corps Khuber Pakhtunkhwa (North) respectively.
It approved re-allocation of Rs 226.8 million surrendered funds for the year 2021-22 under Sustainable Development Goals Achievement Programme (SAP) in favour of Interior Division for further release to the ICT Administration.
The meeting gave its consent for rupee cover of $65 million (equivalent to Rs 11,960 million) to the Ministry of National Health Services, Regulations & Coordination, committed by Islamic Development Bank, to utilize the IsDB loan under "IVAC Covid-19 Vaccine Support for Pakistan".
The committee, while noting the growth in exports, approved another summary of the Commerce Ministry to enhance the quota limit for export of samples to $25,000 or 0.1% of actual export proceeds during the last financial year in US dollars per exporter per annum, by amending relevant paras of the Export Policy Order, 2020.
The ECC approved a Commerce Ministry's proposal of removal of 45 percent regulatory duty on the import of Chilghoza from Afghanistan as the tariff reduction would encourage the legal import of unprocessed Chilghoza for processing in the country for export and would also be instrumental in creation of jobs in the far flung areas of border regions of Khyber Pakhtunkhwa and economically backward areas of Balochistan.
The committee approved a proposal submitted by the Finance Division for engaging the services of third party to carry out the monitoring and evaluation (M&E) functions of the Kamyab Pakistan Programme (KPP). The M & E responsibilities were entrusted to Pakistan Poverty Alleviation Fund (PPAF), which due to its legal status had not been able to undertake the task.
The ECC discussed and approved the Finance Division's summary for resolving the issue of reversal of Foreign Commonwealth and Development Office (FCDO) unspent grant funds under amendment to MoU (Memorandum of Understanding) with proposal to establish a new Credit Guarantee Company (CGC) having 56% shareholding of FCDO through Karandaaz (unspent funds) and 44 percent shareholding of Government of Pakistan, with mandate of issuance of credit guarantees against financing in the SME (Small & Medium Enterprises) sector.
The committee after deliberation and considering the depth of Pakistan's relationship with China, and as a goodwill gesture on government level, approved the proposal of the Ministry of Water Resources for compensation package of $11.6 million for the affected Chinese nationals of Dasu Hydropower Project incident.
The ECC allowed the operations of SNGPL based plants (Fatima Fertilizer (Sheikhupura plant ) and Agritech) for a further two months post January, i.e., February- March at gas rate of Rs. 839/MMBTU on a summary of Ministry of Industries and Production to meet the Urea fertilizer requirement for remaining Rabi Season 2021-22.
It approved a summary tabled by Ministry of Information Technology and Telecommunication for the constitution of Advisory Committee headed by the Finance Minister for the release of IMT/5G spectrum.
The ECC also approved the draft Policy Directive of the Pakistan Telecommunication (Re-Organization) Act 1996 for renewal of Cellular License of Pakistan Mobile Communication Limited (PMCL/Jazz). It was presented by the Ministry of Information Technology & Telecommunication.
SOURCE: APP
School sealed in Bani Gala after reported coronavirus cases
Not only the students but some teachers too had tested positive for the coronavirus, prompting the authorities to seal the school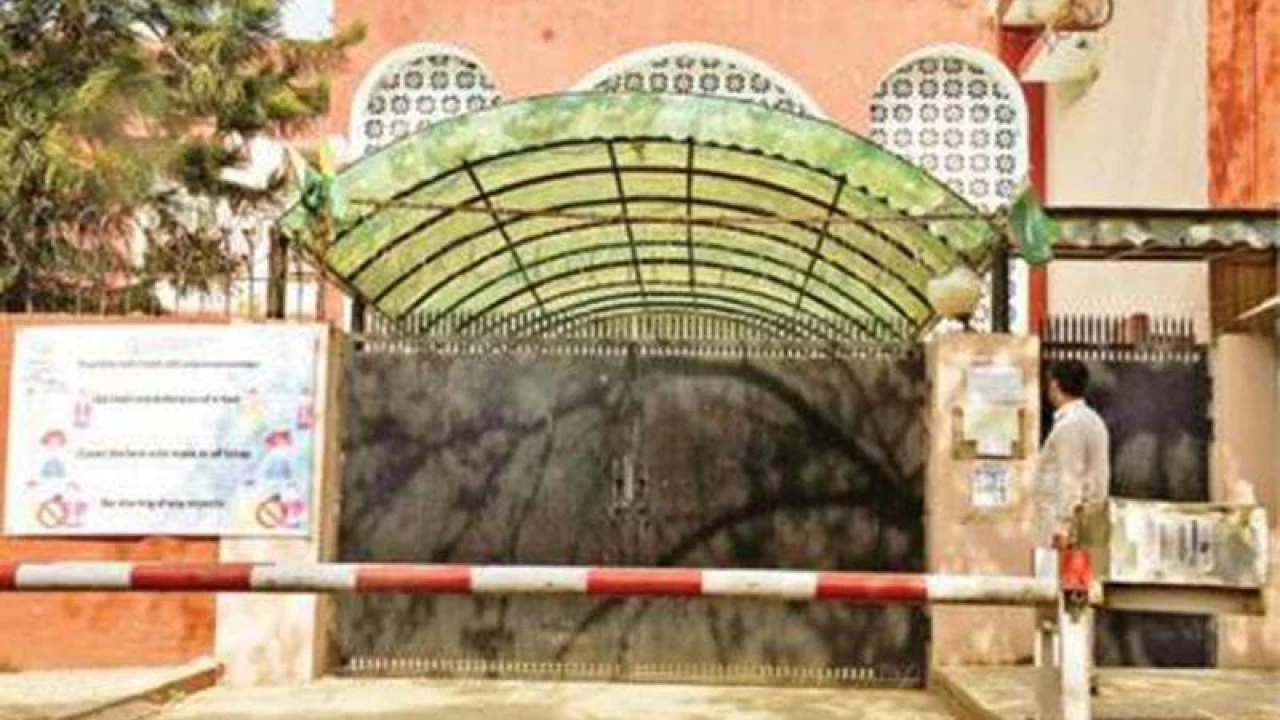 Islamabad: Another school in Islamabad's Bani Gala area was sealed on Friday after reported cases of the coronavirus.
According to reports, not only the students but some teachers too had tested positive for the coronavirus, prompting the authorities to seal the school.
It is pertinent to mention here that 17 educational institutions have been sealed in Islamabad ever since their reopening following drop in the cases of the pandemic.
A day ealriler, following to spike in coroanviurs cases, two more educational institutions had been sealed following the detection of Covid-19 cases in the Islamabad.
According to the reports, overall 20 cases had been reported in a private university's Islamabad campus and three Corona cases in a private school's Soan Garden branch.
In a letter to the deputy commissioner, the district health officer (DHO) Islamabad issued directives to seal the two educational institutions.
Directions have been issued to seal the educational institution till further orders besides initiating a contact tracing and testing.
On the other hand, the National Command and Operations Center (NCOC) has decided to close educational institutions with COVID-19 high positivity for one week.
According to the reports, COVID testing in education institutes was carried out in major Omicron hit cities to ascertain disease spread among students and ensure accurate disease mapping.
Data suggests a strong correlation between vaccination levels and infection rate in various cities. In this regard, the NCOC decided that aggressive testing in education institutes will be conducted for next two weeks especially in high disease prevalence cities.
Following to the COVID-19 cases, education institutions or specific classes with high positivity will be closed for one week. "Provincial Administration in consultation with District Health, Education Authorities and School Administrations to set a threshold of cases for deciding such closures," it added.
The NCOC further decided that the federating units to carry out special vaccination drives in schools to ensure 100 per cent vaccination of students over 12 years of age.
Ukraine dispute: US, Russia agree to continue talks despite no breakthrough in FMs meeting
Russia doesn't want Ukraine to be part of NATO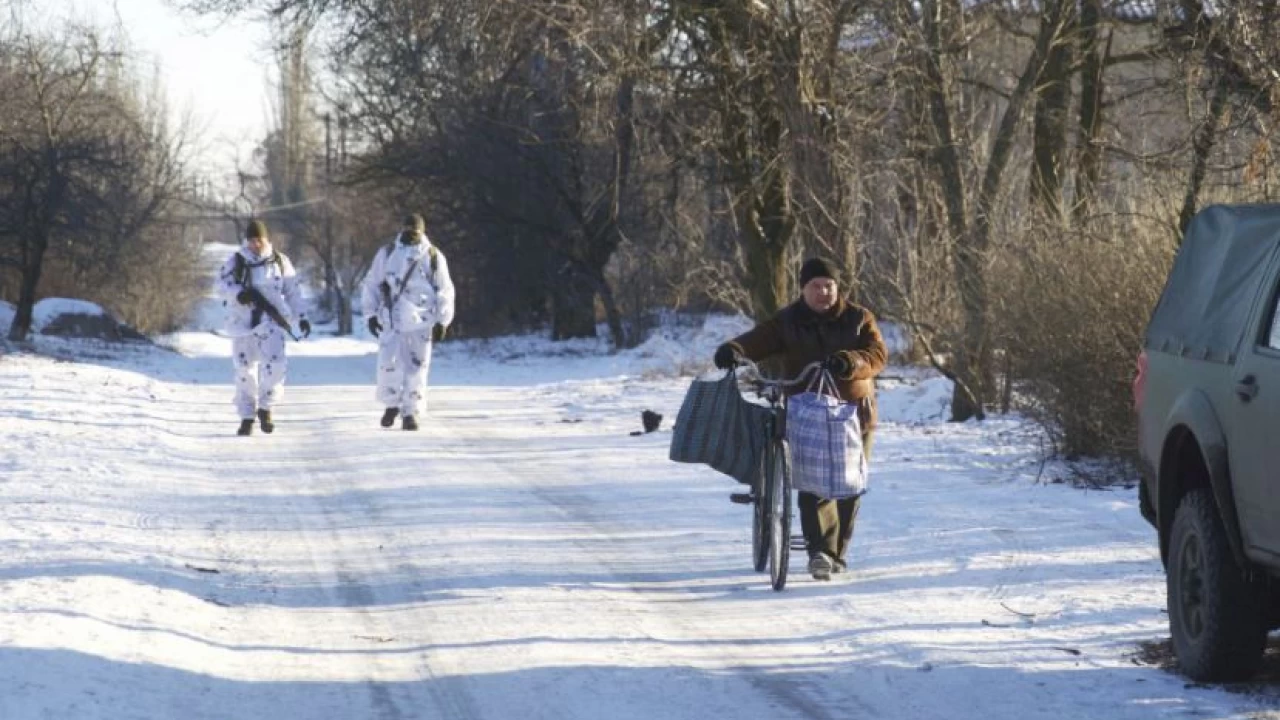 GENEVA: The top US and Russian diplomats made no major breakthrough at talks on Ukraine on Friday but agreed to keep talking to try to resolve a crisis that has stoked fears of a military conflict.
After the talks in Geneva, U.S. Secretary of State Antony Blinken warned of a "swift, severe" response if Russia invades Ukraine after massing troops near its border and Russian Foreign Minister Sergei Lavrov said Moscow was still waiting for a written response to demands for security guarantees.
But both said they were open to further dialogue, and Blinken saw grounds to hope that mutual security concerns could be addressed.
"Based on the conversations we've had -- the extensive conversations -- over the past week and today here in Geneva I think there are grounds for and a means to address some of the mutual concerns that we have about security," Blinken said.
He described the talks as "frank and substantive" and told reporters that Russia now faced a choice.
"It can choose the path of diplomacy that can lead to peace and security, or the path that will lead only to conflict, severe consequences and international condemnation," Blinken said, adding that diplomacy would be preferable.
"We've been clear - if any Russian military forces move across Ukraine's border, that's a renewed invasion. It will be met with swift, severe and a united response from the United States and our partners and allies."
Lavrov said the ball was in Washington's court.
Describing the meeting as open and useful, he said Moscow would understand whether talks were on the right track once it had received a written response to its sweeping security demands from the United States.
"I can't tell you if we're on the right track or the wrong track. We'll understand this when we receive the American response on paper to all the points in our proposal," Lavrov said.
Russia's demands include a halt to NATO's eastward expansion and a pledge that Ukraine will never be allowed to join the Western military alliance.
Blinken said he expected to share with Russia "our concerns and ideas in more detail and in writing next week" and said he and Lavrov had "agreed to further discussions after that".
Russia and the United States could hold another meeting next month to discuss Moscow's demands for security guarantees, Russia's RIA news agency quoted a source in the Russian delegation as saying.
'LET'S NOT GET AHEAD OF OURSELVES'
Lavrov said Russia had worries of its own, "not about invented threats, but real facts that no one hides - pumping Ukraine with weapons, sending hundreds of western military instructors".
Asked about the possibility of a summit between President Vladimir Putin and U.S. President Joe Biden, Lavrov was circumspect.
"Let's not get ahead of ourselves, President Putin is always ready for contacts with President Biden, it's clear these contacts need to be seriously prepared," he said.
Washington's hopes of building a united front of opposition to Moscow were complicated by U.S. President Joe Biden's comments at a news conference on Wednesday in which he suggested that allies might be divided on how to respond to a "minor incursion" by Russia into Ukraine.
Before Friday's meeting, Blinken swung through Europe to try to shore up U.S. allies' commitments to hit Russia with economic sanctions if it goes ahead with an invasion of Ukraine.
In Kyiv on Wednesday, Blinken assured Ukraine of U.S. support. Blinken, before meeting German, French and British officials in Berlin on Thursday, said Russian President Vladimir Putin could order an invasion imminently.
Blinken's deputy, Wendy Sherman, and Lavrov's deputy, Sergei Ryabkov, also met in Geneva last week, without a breakthrough.
SOURCE: REUTERS