'Downtown Rumanza': DHA Multan, Delta Centauri Developments join hands to develop world-class project 
'Downtown Rumanza' would be Pakistan's first global standard international resort.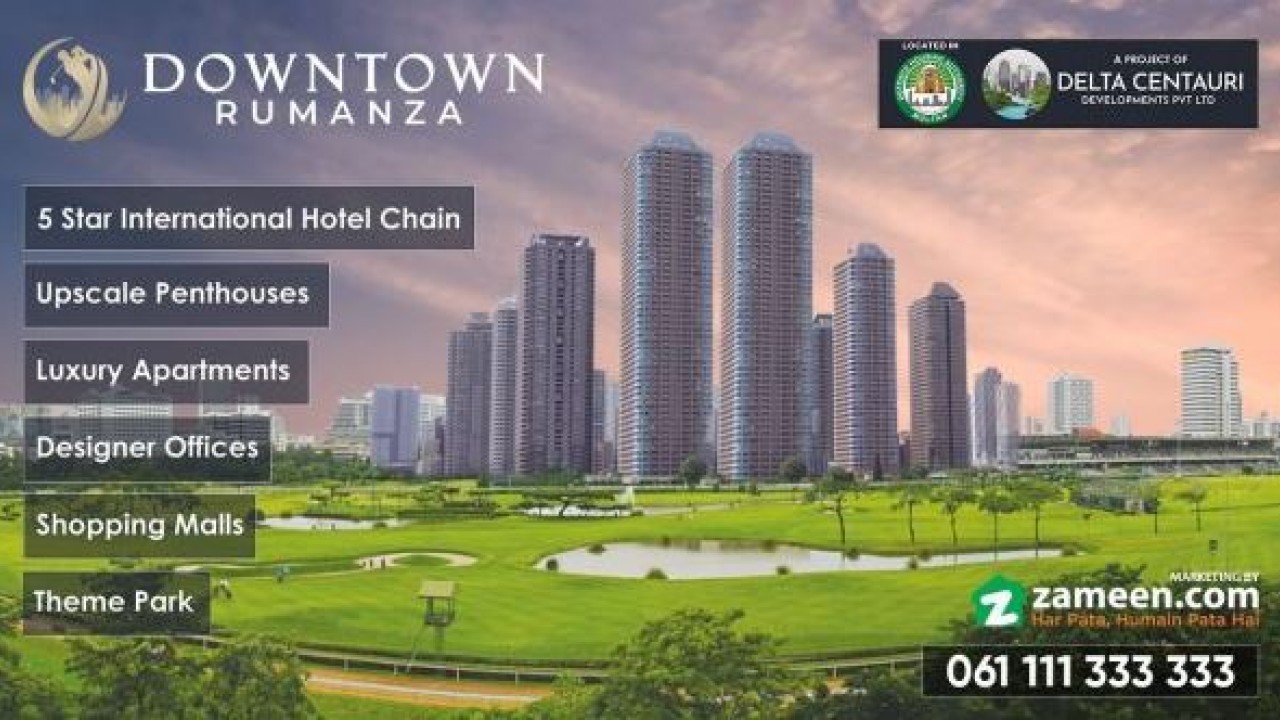 Multan: The Defence Housing Authority (DHA) Multan administration has signed a formal Agreement with Delta Centauri Developments for development of a world-class international project 'Downtown Rumanza' that will be located at the Rumanza Golf Club in DHA Multan.
As per details, the project 'Downtown Rumanza' would be Pakistan's first global standard international resort.
The project is also declared as Pakistan's first 5 Star international hotel chain, luxury apartments, designer offices, shopping malls featuring international brands, theme park, stunning waterfront promenade, and Punjab's largest skyscraper.
The signing ceremony was attended by DHA Multan Project Director Brig Shoeb Anwar Kayani, the management team of the housing project, and CEO of Delta Centauri Developments Mr Tariq Saadat.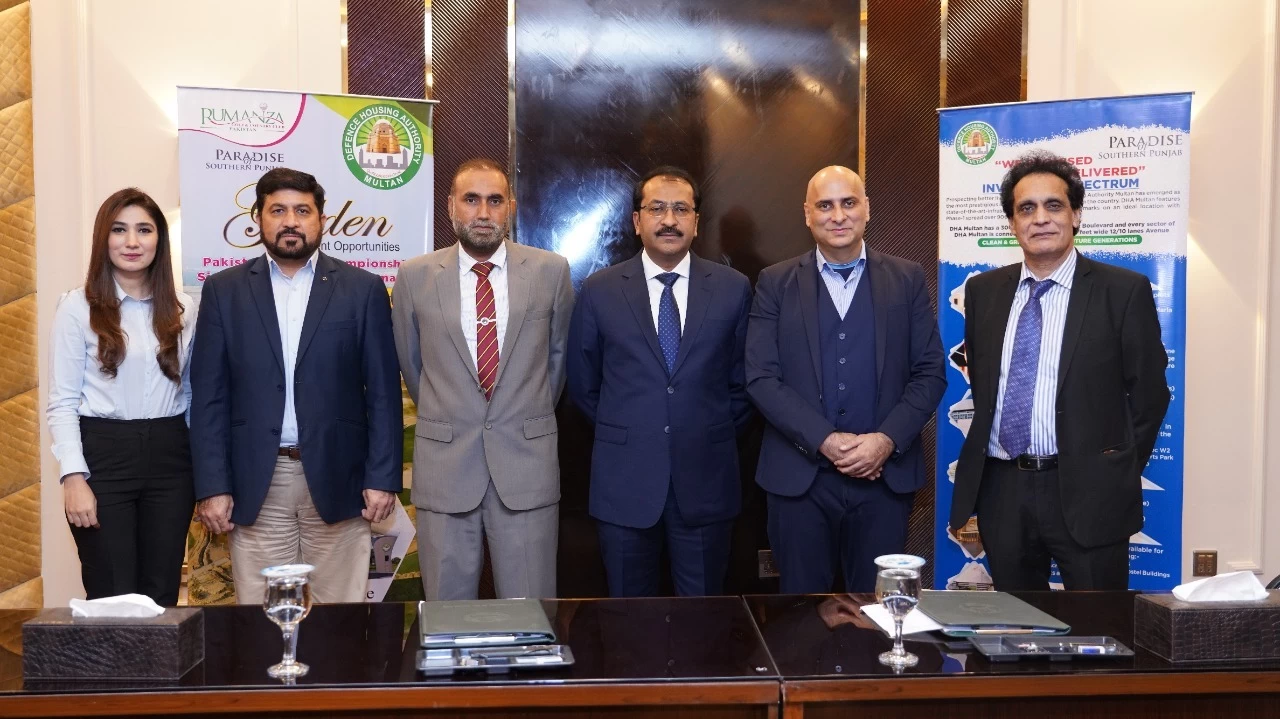 Zameen.com, Pakistan's largest property enterprise, has come on board as the exclusive sales and marketing partner for the venture.
Following the occasion, Delta Centauri Developments CEO Tariq Saadat stated that South Punjab as well as surrounding areas have a massive population of around 50 million, which is the size of total population of Spain or Italy.
"Multan is the epicentre for South Punjab, and this project will be the centre of gravity for Multan," Tariq Saadat added.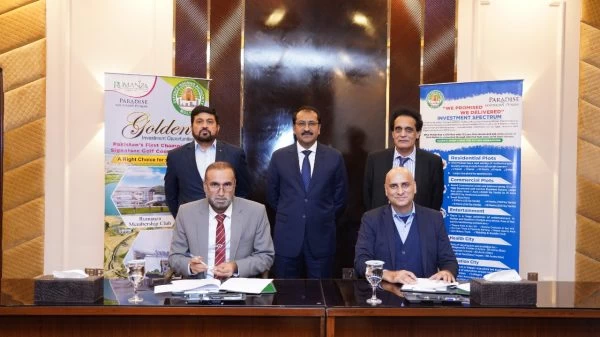 'Downtown Rumanza' is being developed on the beautiful 18-hole Rumanza Golf Course, designed by renowned Golfer Nick Faldo.
Moreover, the whole project is owned, developed, and sold solely by Delta Centauri Developments—offering breath-taking views of stunning greenery, lakes to the international visitors and residents of this project.
Crypto miners are using hacked cloud accounts, Google warns
Cryptocurrency miners are using hacked Google Cloud accounts for computationally-intensive mining purposes, Google has warned.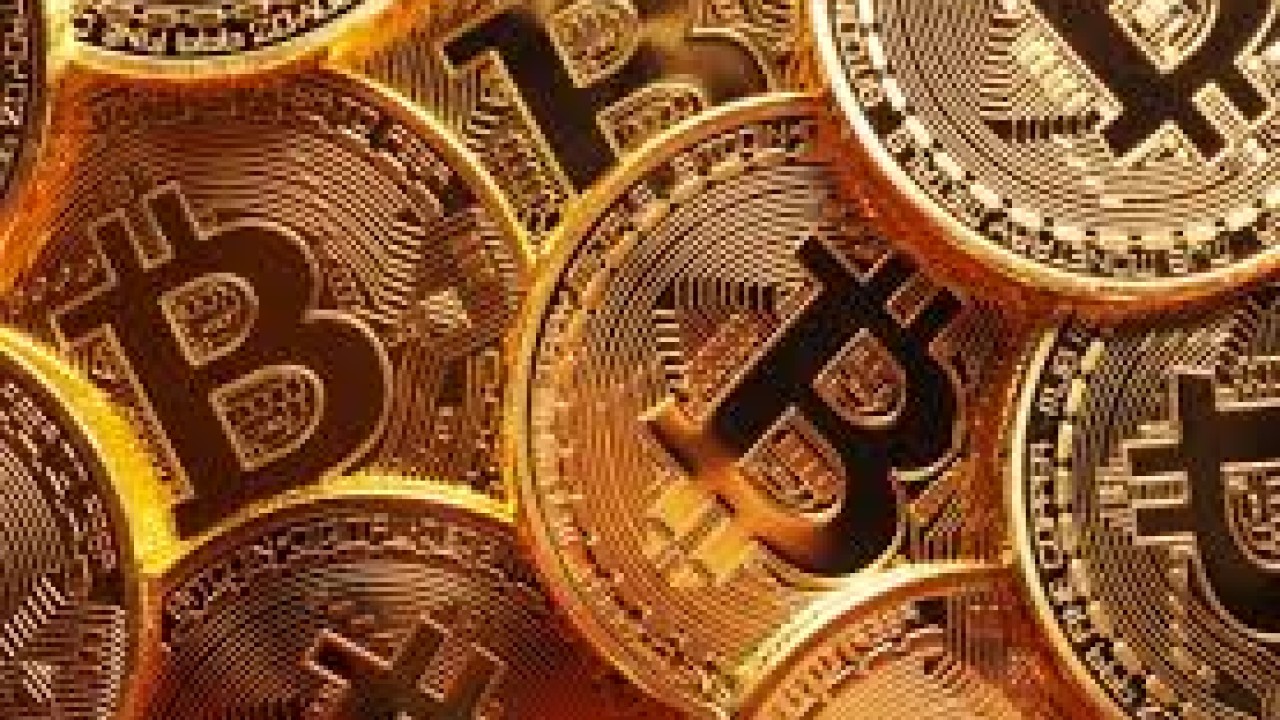 The search giant's cybersecurity team provided details of the security breach in a report published Wednesday. The so-called "Threat Horizons" report aims to provide intelligence that allows organizations to keep their cloud environments secure.
"Malicious actors were observed performing cryptocurrency mining within compromised Cloud instances," Google wrote in an executive summary of the report.
Cryptocurrency mining is a for-profit activity that often requires large amounts of computing power, which Google Cloud customers can access at a cost. Google Cloud is a remote storage platform where customers can keep data and files off-site.
Google said 86% of 50 recently compromised Google Cloud accounts were used to perform cryptocurrency mining. In the majority of the breaches, cryptocurrency mining software was downloaded within 22 seconds of the account being compromised, Google said.
Around 10% of the compromised accounts were also used to conduct scans of other publicly available resources on the internet to identify vulnerable systems, while 8% of instances were used to attack other targets.
Bitcoin, the world's most popular cryptocurrency, has been criticized for being too energy intensive. Bitcoin mining uses more energy than some entire countries. In May, police raided a suspected cannabis farm to find it was in fact an illegal bitcoin mine.
"The cloud threat landscape in 2021 was more complex than just rogue cryptocurrency miners, of course," wrote Bob Mechler, director of the office of the chief information security officer at Google Cloud, and Seth Rosenblatt, security editor at Google Cloud, in a blog post.
They said Google researchers also exposed a phishing attack by Russian group APT28/Fancy Bear at the end of September, adding that Google blocked the attack.
Google researchers also identified a North Korean government-backed threat group which posed as Samsung recruiters to send malicious attachments to employees at several South Korean anti-malware cybersecurity companies, they added.
SOURCE: CNBC
2 killed in Lahore road accident
Mishap took place when a speeding vehicle rammed into the people standing on the sidewalk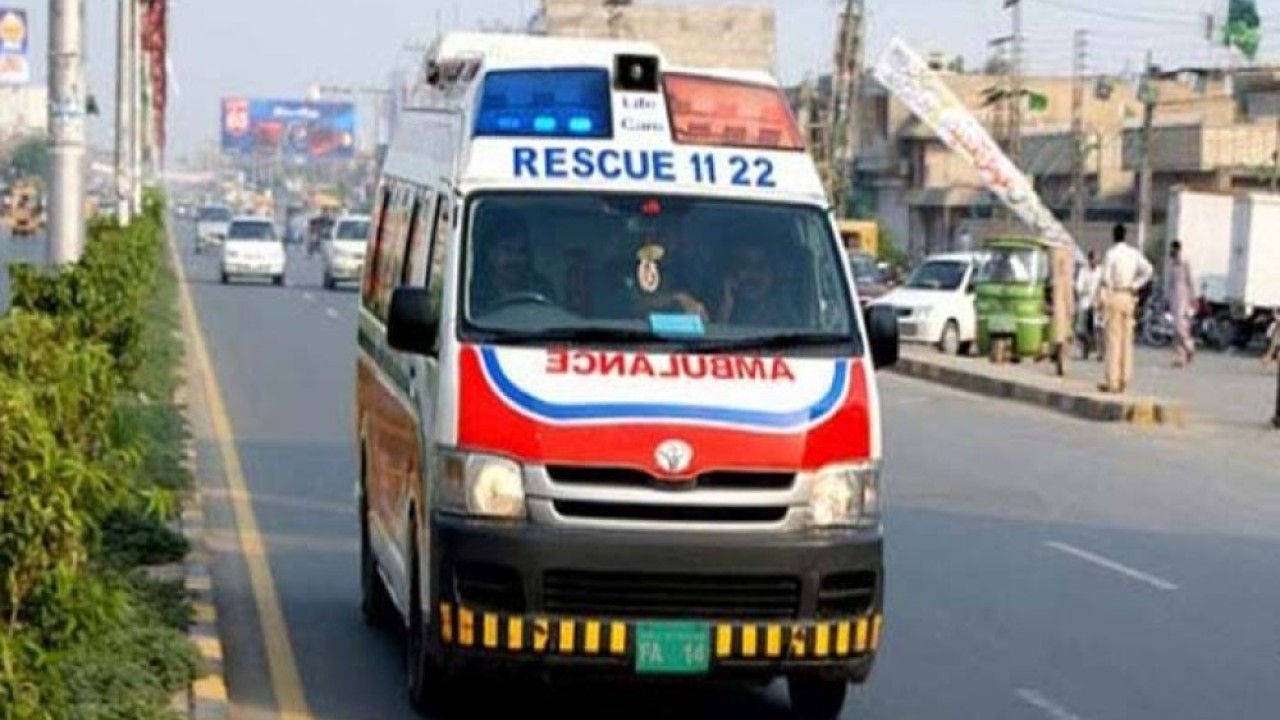 Lahore: Two young men were killed in a traffic accident in Defense area of Lahore on Saturday morning.
According to GNN, the vehicle collided with the sidewalk due to high speed in Defense J Block Phase 6. Faisal, 24, and Ali Ahmed, 25, died on the spot when the vehicle overturned.
According to the traffic police, another young person named Amir was also injured in the accident and was shifted to General Hospital for medical treatment.
Earlier on yesterday, at least three students have lost their lives in an accident in Bahawalpur.
According to details, the mishap took place when a speeding trailer rammed into the students in Musafir Khana area.
Receiving information about the incident, rescue teams and security personnel arrived at the scene and shifted the victims to the nearby hospital.
Spotify tests TikTok-style video feed 
The success of TikTok has led many different platforms to borrow its central options.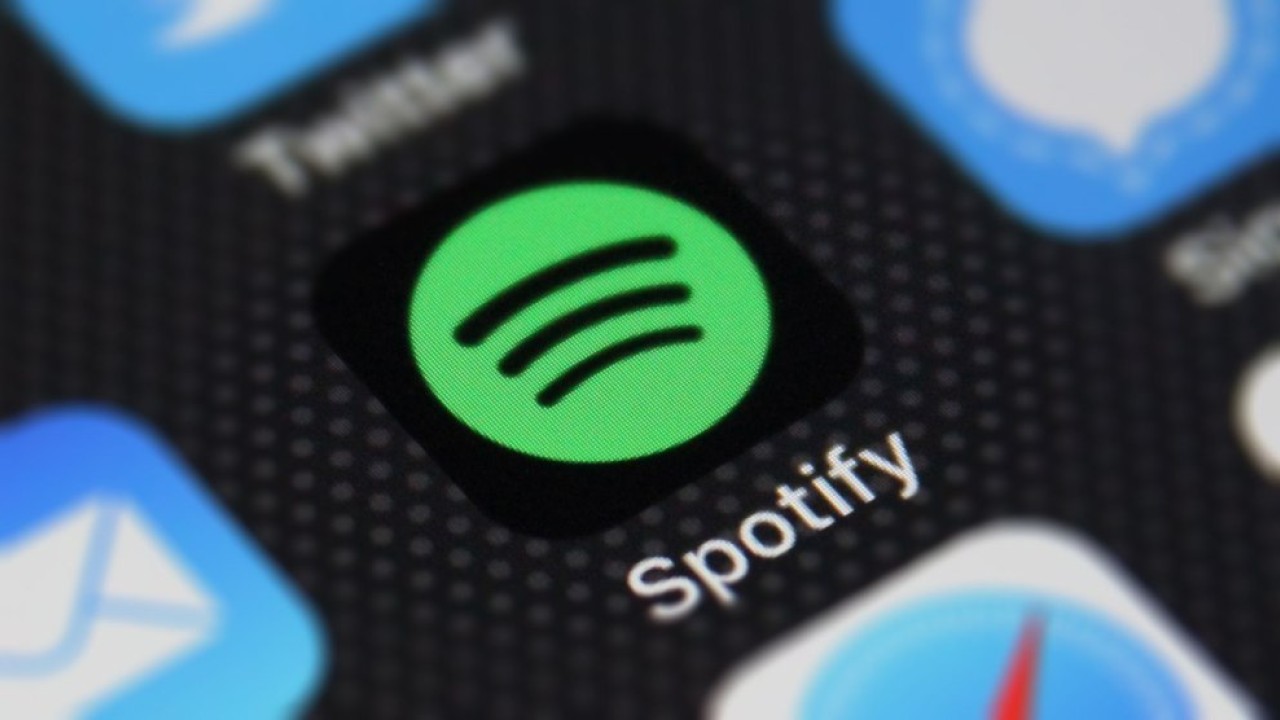 Spotify, reportedly, is engaged on a brand new approach of listening to music within the fashion of TikTok.
Spotify users, now, can work together with songs on there, corresponding to liking them to hearken to later, or visiting the album they got here from.
The new addition was first spotted by Chris Messina, who tweeted out a video of the Discover feature in action.
He described it as a "pared-down version" of a TikTok-style feed of music videos.
Not only that, @Spotify Discover is basically a pared down version of a TikTok-style feed of vertical music videos (likely using their canvas format) that you can like or skip.#NewSpotify pic.twitter.com/hpOEZ8v9bl

— Messina.eth (@chrismessina) November 24, 2021
Spotify's new test comes almost a year to the day after the service was experimenting with using a Snapchat-style stories feature alongside several of its playlists.
Spotify has lengthy provided a "Canvas" function that permits artists to add quick clips — corresponding to these from music movies — which will be proven alongside songs, and the brand new feed seems to be utilizing those self-same movies.
Spotify confirmed it was testing the function however it's not clear if it is going to be rolling out extra broadly.
The success of TikTok has led many different platforms to borrow its central options.
Instagram has launched 'Reels', which mimic a lot of the performance of TikTok; YouTube has a brand new Shorts function that focuses round quick movies; and Netflix has examined an analogous feed-based interface to assist individuals discover new issues to look at.