Russia, Ukraine hold combat drills as border tensions mount
Russia staged military drills in the Black Sea, south of Ukraine, on Wednesday and said it needed to sharpen the combat-readiness of its conventional and nuclear forces because of heightened NATO activity near its borders.
Ukraine, which says it believes Russia may be preparing an invasion, held exercises of its own near the frontier with Belarus. read more An independent Russian investigative group posted photos and videos it said showed movements of tanks and other military vehicles in southern Russia in the past few days.
The increase of military activity on both sides follows weeks of rising tension that have raised the risk of war between the two ex-Soviet neighbours, even though Russia denies aggressive intent and Western intelligence sources have told Reuters they do not see any invasion as imminent.
Ukraine is not a NATO member but the United States and the alliance have signalled their backing for Kyiv in ways that Moscow considers provocative, including through warship manoeuvres this month in the Black Sea and a delivery of U.S. patrol boats to the Ukrainian navy.
British Foreign Secretary Liz Truss told Reuters it would be "a grave mistake from Russia" to attack Ukraine.
Estonian Foreign Minister Kaja Kallas said the European Union must make it clear to Russia that there would be a high price to pay if it acted against Ukraine, urging the EU to quickly agree on how to deter Moscow.
In Wednesday's exercises in the Black Sea, Russian fighter planes and ships practiced repelling air attacks on naval bases and responding with air strikes, Interfax reported.
Separately, the news agency quoted Defence Minister Sergei Shoigu as saying the need for Russia to further develop its armed forces was dictated by "the complicated military and political conditions in the world and the growing activity of NATO countries near Russia's borders".
He said raising the armed forces' capabilities, supporting the combat preparedness of nuclear forces and strengthening the potential of non-nuclear deterrence are among the priorities.
Shoigu complained on Tuesday that U.S. bombers had rehearsed a nuclear strike on Russia from two different directions earlier this month, and that the planes had come too close to the Russian border. The Pentagon said these drills adhered to international protocols.
UKRAINIAN 'SPECIAL OPERATION
Ukraine, which has tilted towards the West since a popular uprising ousted a pro-Russian president in 2014, on Wednesday held what it called a "special operation" at the border with Belarus, including drone exercises and military drills for anti-tank and airborne units.
It has deployed 8,500 extra troops to its boundary with Belarus, saying it fears being drawn into a migrant crisis which has seen the European Union accuse Minsk of flying in people from the Middle East and pushing them to enter neighbouring Poland. Belarus denies fomenting the crisis. read more
Kyiv also worries that the border with Belarus, a close Russian ally, could be used by Moscow to stage a military assault.
The head of Ukraine's military intelligence told the Military Times outlet last weekend that Russia had more than 92,000 troops massed around Ukraine's borders and was preparing for an attack by the end of January or beginning of February.
Moscow has dismissed such suggestions as inflammatory, said it was not threatening anyone and defended its right to deploy its troops as it wished.
The Conflict Intelligence Team, an independent Russian investigative group, posted video and photos on its website showing movements of tanks, infantry combat vehicles and howitzers this month near Voronezh, about 190 km (120 miles) from the Ukrainian border, and a new concentration of army vehicles at a training ground to the south of the city.
It also posted what it said was video evidence of military trains carrying infantry fighting vehicles and armoured personnel carriers in the past two days to Valuyki, 23 km from the Ukrainian border.
The group said Russian troops had been arriving as well in Crimea, the peninsula seized by Russia from Ukraine in 2014.
It said its assessment was that Russian troops would be ready for potential operations inside Ukraine no earlier than the start of next year.
Intelligence sources, diplomats and analysts have told Reuters that Moscow may be using the escalation as part of a wider strategy to exert pressure in Europe, including by backing Belarus in the migrant crisis and parlaying its influence as the continent's top gas supplier into pressure for quick regulatory approval of its new Nord Stream 2 pipeline to Germany.
"It feels... more like another piece of coercive leverage that the Russians are heaping onto this strategic situation in Eastern Europe," said Samir Puri, senior fellow in hybrid warfare at the International Institute for Strategic Studies.
"It may well have value in that alone, rather than having to be followed through with a full-scale invasion which would be politically disastrous for Putin."
SOURCE: REUTERS
NA, Senate sessions to be held today
Besides legislative business, both the Houses will take up matters pertaining to national and international importance.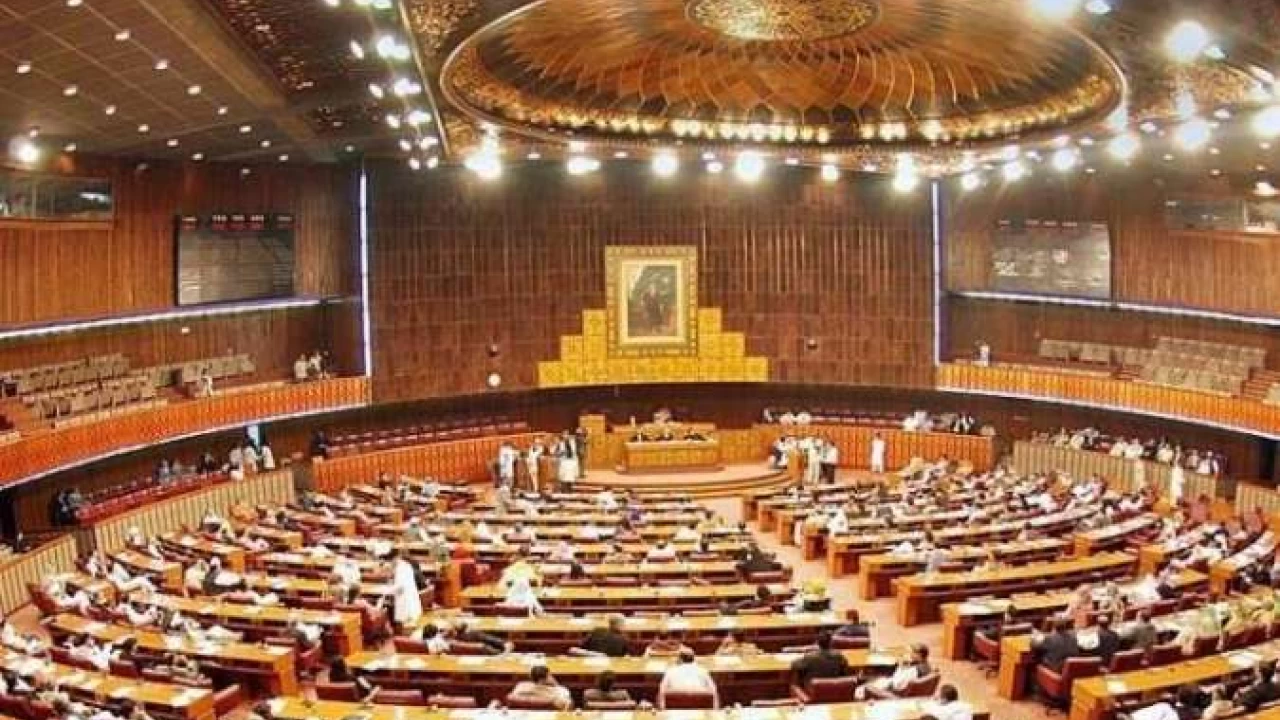 Islamabad: Sessions of the Senate and the National Assembly (NA) will separately be held at the Parliament House in Islamabad at 4 pm on Monday (January 17).
Besides legislative business, both the Houses will take up matters pertaining to national and international importance.
COVID-19: Pakistan logs 4,340 new infections, seven deaths 
Pakistan's COVID positivity rate now stands at 8.71%.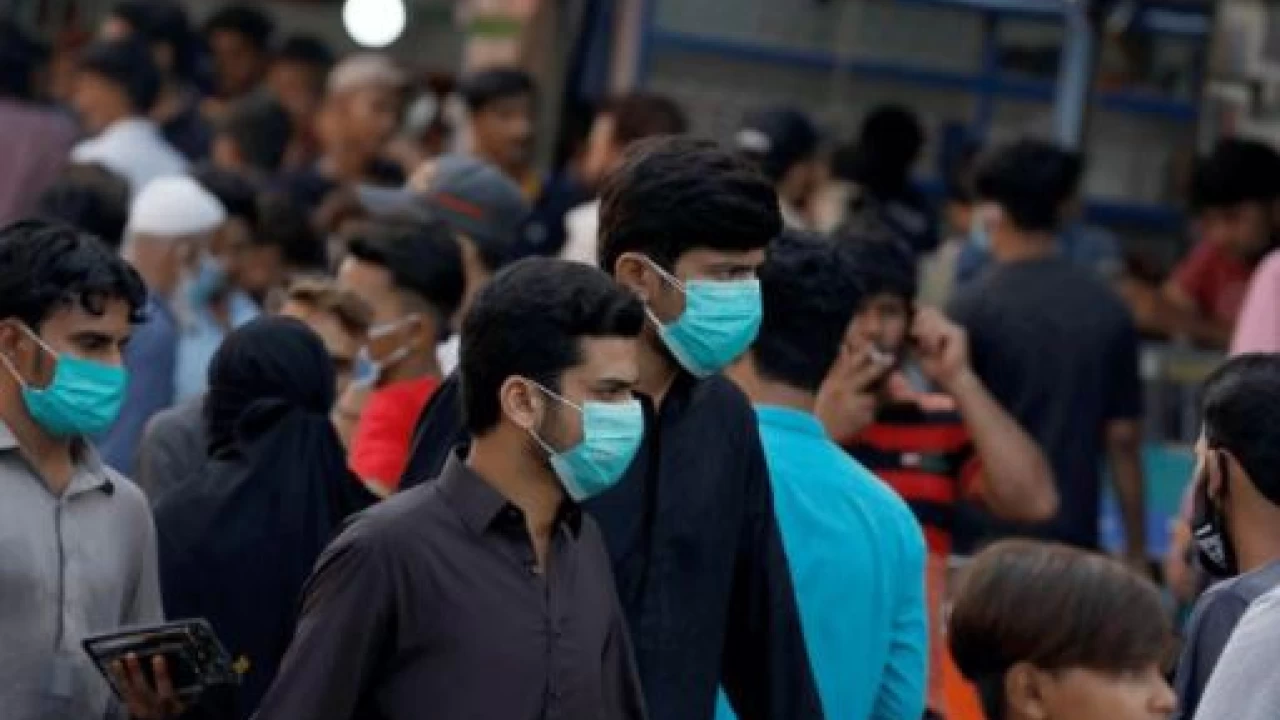 Islamabad: Pakistan has witnessed an enormous spike in its daily tally of coronavirus disease (Covid-19) after as many as 4,340 new infections were logged in the last 24 hours, according to morning update by ministry of health.
Pakistan's COVID positivity rate now stands at 8.71%. While, the cumulative tally of the country has now climbed to 1,328,487.
As the fifth wave of COVID-19 intensifies in Pakistan reported 4,027 new coronavirus infections, a new daily record, with authorities linking the spike with the Omicron variant of virus.
According to the latest figures issued by the National Command and Operation Center (NCOC), 4,340 persons were tested positive while 7 died in the past 24 hours— taking Pakistan's COVID death toll to 29,019.
As many as 1,263,791 patients have recovered from the disease.
Punjab
The number of patients swelled to 453,392 in the province with 13,088 causalities.
Sindh
The number of infections has surged to 502,500 in the province, while the death toll has reached 7,694.
Khyber Pakhtunkhwa
The confirmed cases have surged to 182,311 in the province with 5,958 casualties.
Balochistan
There are 33,705 confirmed cases while 367 patients have died from the infection so far.
AJK and Gilgit-Baltistan
There are 34,758 coronavirus cases in the AJK while the death toll has reached 749. On the other hand, there are 10,445 cases in GB with 187 coronavirus deaths.
Islamabad
There are 111,376 cases in the capital city while 969 people have lost their lives.
North Korea fires two suspected ballistic missiles: S. Korea  
The projectiles were, reportedly, fired from an airport in North Korea's capital city of Pyongyang.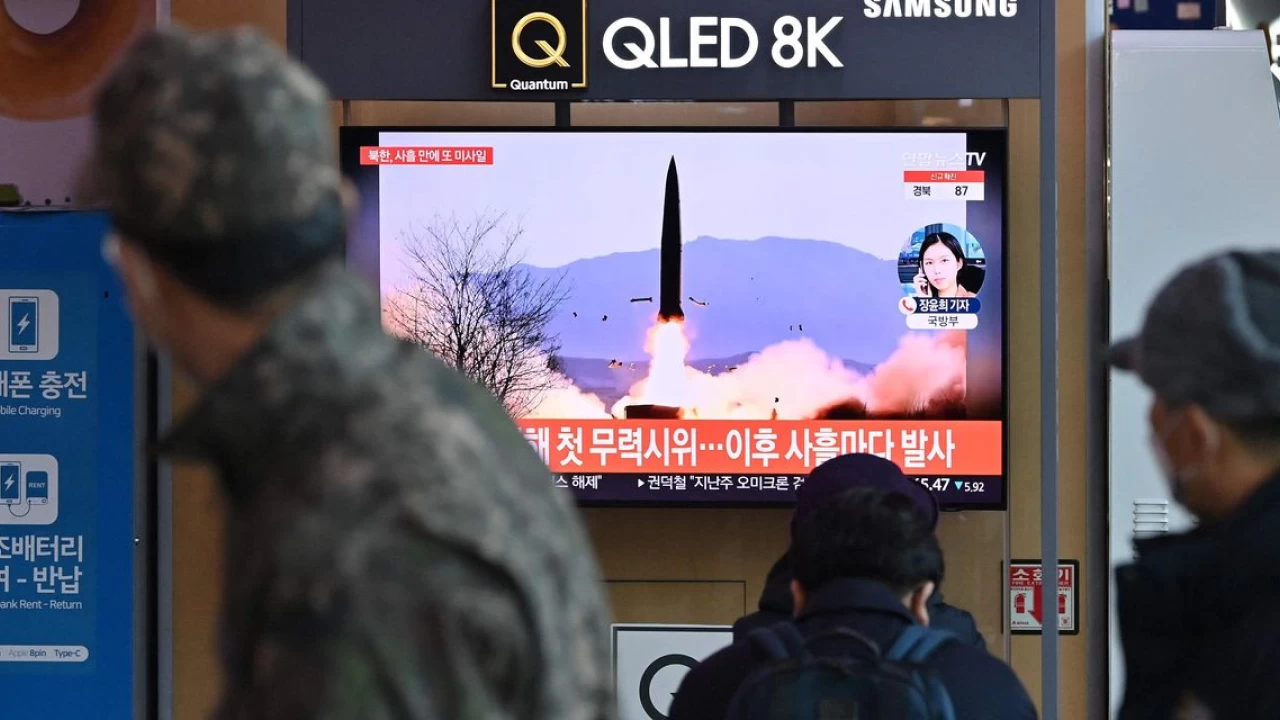 Seoul: North Korea fired two suspected short-range ballistic missiles (SRBM) Monday—the fourth test this month to demonstrate its expanding missile arsenal, South Korea's military reported.
The projectiles were, reportedly, fired from an airport in North Korea's capital city of Pyongyang.
Japan also reported the launch, with chief cabinet secretary Hirokazu Matsuno condemning it as a threat to peace and security.
In less than two weeks, nuclear-armed North Korea has conducted three other missile tests, an unusually rapid series of launches. It said two of them involved single "hypersonic missiles" capable of high speed and manoeuvring after launch, while a test on Friday involved a pair of short-range ballistic missiles fired from train cars.
Monday's launch appeared to involve two SRBMs fired east from Sunan Airfield in Pyongyang, South Korea's Joint Chiefs of Staff (JCS) said in a statement.
North Korea used the airport to test fire the Hwasong-12 intermediate-range ballistic missile (IRBM) in 2017, with leader Kim Jong Un in attendance.
As per reports, the missiles travelled about 380 km (236 miles) to a maximum altitude of 42 km (26 miles).
Japanese Defence Minister Nobuo Kishi said the missiles appeared to have landed in the ocean near North Korea's east coast.
The U.S. military's Indo-Pacific Command said it assessed that the launch did not pose an immediate threat to the United States or its allies, but "these missile launches highlight the destabilising impact of North Korea's illicit weapons programme".
The pace of testing and the different launch sites suggests that North Korea has enough missiles to feel comfortable expending them on tests, training, and demonstrations, and helps reinforce its deterrent credibility by emphasizing the volume of its missile force, said Mason Richey, a professor at Hankuk University of Foreign Studies in Seoul.
North Korea has not tested its longest-range intercontinental ballistic missiles (ICBMs) or nuclear weapons since 2017, but after denuclearisation talks stalled in 2019, it began unveiling and testing a range of new SRBM designs.
Many of the latest SRBMs, including the hypersonic missiles, appear designed to evade missile defences. North Korea has also vowed to pursue tactical nuclear weapons, which could allow it to deploy nuclear warheads on SRBMs.
"Every tactical missile launch flaunts how little sanctions have constrained the Kim regime, and how the U.S. ... has failed to make North Korea pay a sufficient cost for short-range missile programme development," Richey said.
'Isolating and Stifling'
The latest launches have drawn both condemnation and an appeal for dialogue from a U.S. administration that has imposed new sanctions over North Korean missile launches and is pushing for more.
U.S. President Joe Biden's administration imposed its first new sanctions on Pyongyang on Wednesday, and called on the U.N. Security Council to blacklist several North Korean individuals and entities. It also repeated calls for North Korea to return to talks aimed at reducing tension and persuading it to surrender its arsenal of nuclear weapons and ballistic missiles.
North Korea has defended the missile tests as its sovereign right to self-defence and accused the United States of intentionally intensifying confrontation with new sanctions.
In a statement before Friday's missile tests, the North Korean foreign ministry said that although the United States might talk of diplomacy and dialogue, its actions showed it was still engrossed in its policy of "isolating and stifling" North Korea.
South Korea's national security council held an emergency meeting after Monday's test, with members stressing that "above all else, it is essential to start dialogue as soon as possible in order for the situation on the Korean Peninsula to not become more strained and to restore stability", the presidential Blue House said in a statement.
The launches came as North Korea, more isolated than ever under self-imposed border closures aimed at preventing a COVID-19 pandemic, appeared to be preparing to open at least some trade across its land border with China.
Chinese brokers said they expect the resumption of regular trade with North Korea soon after a North Korean train pulled into a Chinese border town on Sunday in the first such crossing since anti-coronavirus lockdowns began in 2020.
Zhao Tong, a Beijing-based nuclear policy expert at the Carnegie Endowment for International Peace, said North Korea had few reasons to hold back its missile development.
Leader Kim appeared to have little hope of a breakthrough with the United States, and China's sympathy for North Korea and antipathy towards the United States could encourage North Korea to think that China was unlikely to support any effort by the international community to censure it for the tests, he added.
"North Korea may think this is a safe time to advance its missile development," Zhao said.
Last week, China criticised the new U.S. sanctions but also called on all sides to act prudently and engage in dialogue to reduce tensions.
China says it enforces existing international sanctions on North Korea, but has joined with Russia to urge the U.N. Security Council to ease the measures, saying they hurt the civilian population.
SOURCE: REUTERS