Russia, Ukraine hold combat drills as border tensions mount
Russia staged military drills in the Black Sea, south of Ukraine, on Wednesday and said it needed to sharpen the combat-readiness of its conventional and nuclear forces because of heightened NATO activity near its borders.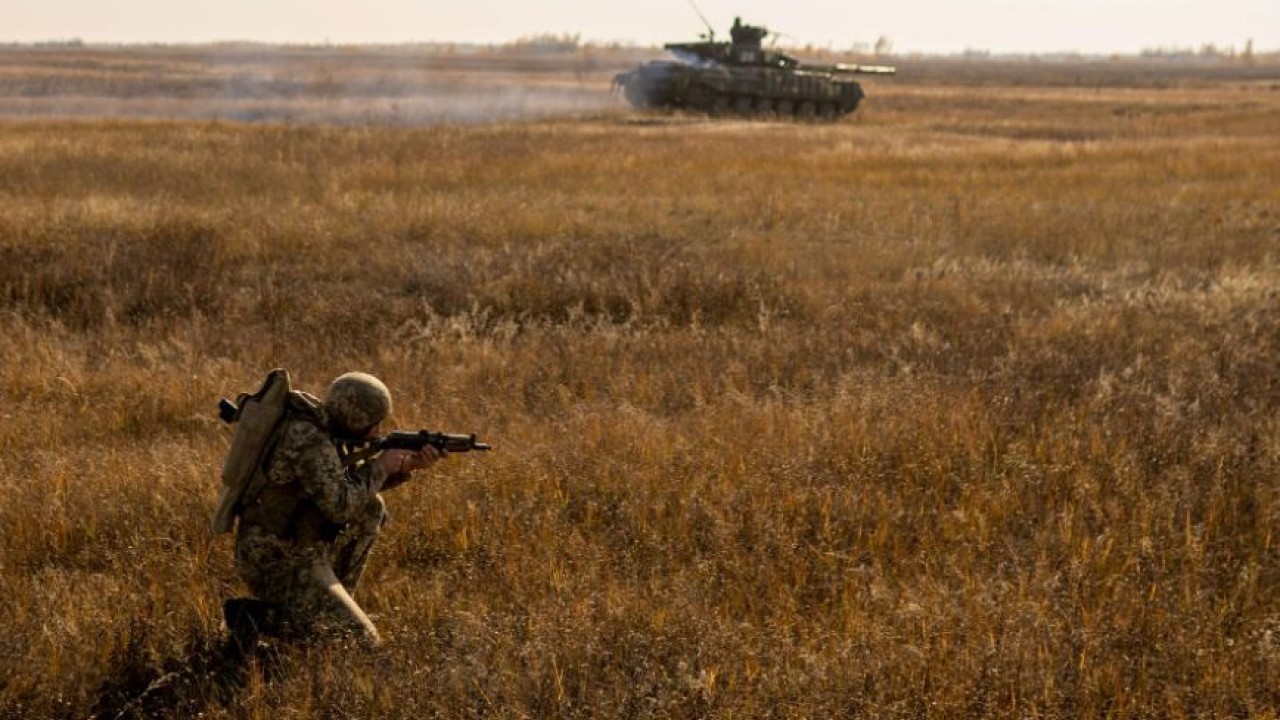 Ukraine, which says it believes Russia may be preparing an invasion, held exercises of its own near the frontier with Belarus. read more An independent Russian investigative group posted photos and videos it said showed movements of tanks and other military vehicles in southern Russia in the past few days.
The increase of military activity on both sides follows weeks of rising tension that have raised the risk of war between the two ex-Soviet neighbours, even though Russia denies aggressive intent and Western intelligence sources have told Reuters they do not see any invasion as imminent.
Ukraine is not a NATO member but the United States and the alliance have signalled their backing for Kyiv in ways that Moscow considers provocative, including through warship manoeuvres this month in the Black Sea and a delivery of U.S. patrol boats to the Ukrainian navy.
British Foreign Secretary Liz Truss told Reuters it would be "a grave mistake from Russia" to attack Ukraine.
Estonian Foreign Minister Kaja Kallas said the European Union must make it clear to Russia that there would be a high price to pay if it acted against Ukraine, urging the EU to quickly agree on how to deter Moscow.
In Wednesday's exercises in the Black Sea, Russian fighter planes and ships practiced repelling air attacks on naval bases and responding with air strikes, Interfax reported.
Separately, the news agency quoted Defence Minister Sergei Shoigu as saying the need for Russia to further develop its armed forces was dictated by "the complicated military and political conditions in the world and the growing activity of NATO countries near Russia's borders".
He said raising the armed forces' capabilities, supporting the combat preparedness of nuclear forces and strengthening the potential of non-nuclear deterrence are among the priorities.
Shoigu complained on Tuesday that U.S. bombers had rehearsed a nuclear strike on Russia from two different directions earlier this month, and that the planes had come too close to the Russian border. The Pentagon said these drills adhered to international protocols.
UKRAINIAN 'SPECIAL OPERATION
Ukraine, which has tilted towards the West since a popular uprising ousted a pro-Russian president in 2014, on Wednesday held what it called a "special operation" at the border with Belarus, including drone exercises and military drills for anti-tank and airborne units.
It has deployed 8,500 extra troops to its boundary with Belarus, saying it fears being drawn into a migrant crisis which has seen the European Union accuse Minsk of flying in people from the Middle East and pushing them to enter neighbouring Poland. Belarus denies fomenting the crisis. read more
Kyiv also worries that the border with Belarus, a close Russian ally, could be used by Moscow to stage a military assault.
The head of Ukraine's military intelligence told the Military Times outlet last weekend that Russia had more than 92,000 troops massed around Ukraine's borders and was preparing for an attack by the end of January or beginning of February.
Moscow has dismissed such suggestions as inflammatory, said it was not threatening anyone and defended its right to deploy its troops as it wished.
The Conflict Intelligence Team, an independent Russian investigative group, posted video and photos on its website showing movements of tanks, infantry combat vehicles and howitzers this month near Voronezh, about 190 km (120 miles) from the Ukrainian border, and a new concentration of army vehicles at a training ground to the south of the city.
It also posted what it said was video evidence of military trains carrying infantry fighting vehicles and armoured personnel carriers in the past two days to Valuyki, 23 km from the Ukrainian border.
The group said Russian troops had been arriving as well in Crimea, the peninsula seized by Russia from Ukraine in 2014.
It said its assessment was that Russian troops would be ready for potential operations inside Ukraine no earlier than the start of next year.
Intelligence sources, diplomats and analysts have told Reuters that Moscow may be using the escalation as part of a wider strategy to exert pressure in Europe, including by backing Belarus in the migrant crisis and parlaying its influence as the continent's top gas supplier into pressure for quick regulatory approval of its new Nord Stream 2 pipeline to Germany.
"It feels... more like another piece of coercive leverage that the Russians are heaping onto this strategic situation in Eastern Europe," said Samir Puri, senior fellow in hybrid warfare at the International Institute for Strategic Studies.
"It may well have value in that alone, rather than having to be followed through with a full-scale invasion which would be politically disastrous for Putin."
SOURCE: REUTERS
Bilawal says PPP to hold PM Imran accountable for making people's lives miserable
The PPP chairman warns Imran Khan will not be allowed to run away from the country.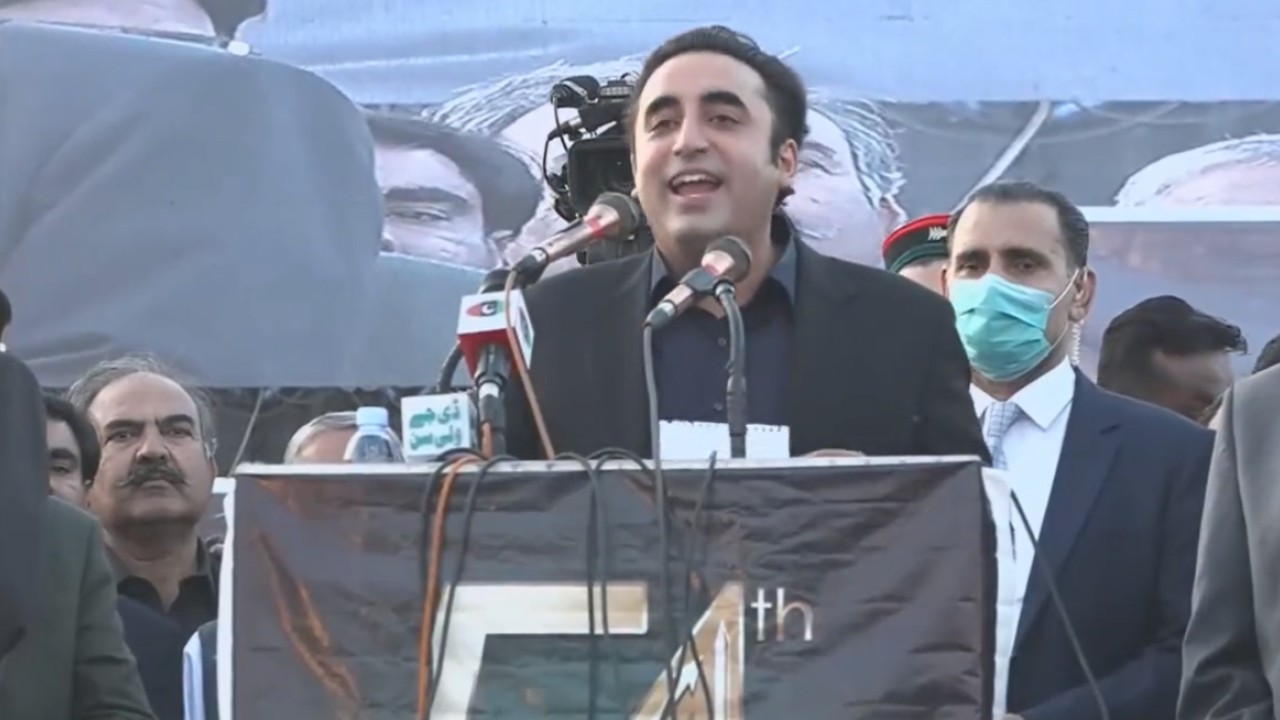 PESHAWAR: Pakistan Peoples Party Chairman Bilawal Bhutto-Zardari Tuesday said the masses would hold Prime Minister Imran Khan accountable for every misery he had incurred upon people.
The country has been facing complete failure of a government that is "toying with Pakistan's future and its people," he said while addressing the PPP's 54th foundation day event.
Bialwal said after three years every Pakistani was aware that the real face of 'tabdeeli's' was surging inflation, historic poverty and unemployment, adding those were the antics of Khan, and this is 'Naya Pakistan'.
Talking about the recently gone viral tapes, which allegedly featured ex-chief justice of Pakistan Saqib Nisar and another of PML-N Vice-President Maryam Nawaz, he said: "Let the conspirators plot their conspiracies, let people leak tapes, we will struggle along with the people and foil every conspiracy."
Bilawal, reciting a poetic verse for PM Imran Khan, said: "Tumse pehle wo jo aik shaks yahan takht nasheen tha, usko bhi apne khuda hone par itna he yaqeen tha (the person who held the reins before you, was confident of being a god, just like you)."
The PPP chairman told PM Imran Khan that "only oppress people to the extent which you can yourself bear", as he reminded the premier that people who sat in his office earlier were also of the view that the country's future depended on them.
The PPP chairman said people who had earlier blamed PPP leaders for corruption and "phoned courts to take action against them", are now certified "thieves".
Bilawal asked PM Imran Khan to halt his "anti-democratic methods", as he vowed that in the upcoming local body elections, PPP and the masses would hold him accountable.
"Imran will not be allowed to run away. No plane would land late at night to fly him to Saudi Arabia or London," Bilawal warned the premier.
The PPP chairman announced that the party would hold countrywide protests against the constant increase in petrol price on December 10. On December 17, after Friday prayers, PPP workers would protest against the ongoing gas crisis at their district headquarters.
Following these, a historic rally will be held in Garhi Khuda Bakhsh, where an action plan against the incumbent government would also be announced.
Criticising the government for inflation in the country, the PPP stalwart said prices of basic commodities increased manifold in recent months just because of a lack of planning and vision.
"PPP will stand with the inflation-hit masses in taking "revenge" from the incumbent government," he maintained.
Britain directs Facebook owner Meta to sell GIF maker Giphy
'Meta is reviewing the decision and considering all options'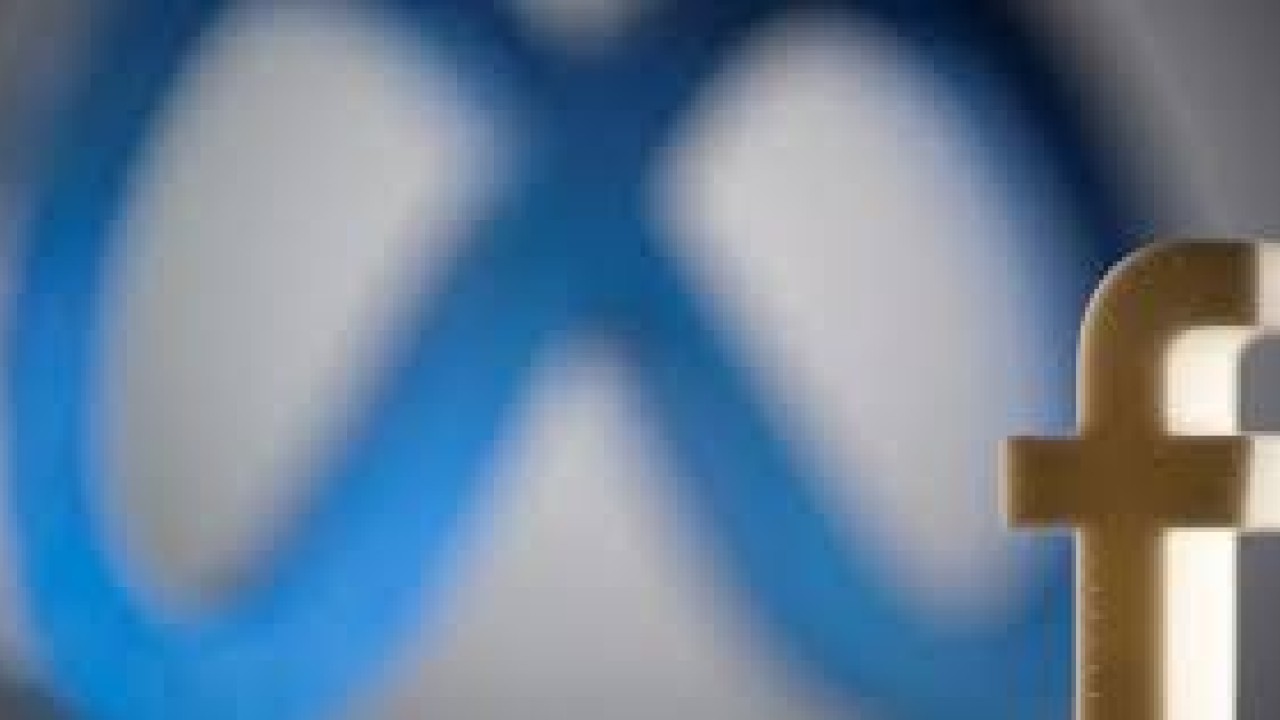 London: Britain's competition regulator said on Tuesday it has directed Facebook owner Meta Platforms to sell animated images platform Giphy after finding that the deal could harm social media users and UK advertisers.
The Competition and Markers Authority (CMA) said the decision was in line with provisional findings that Facebook's acquisition of Giphy would reduce competition between social media platforms and in the display advertising market.
"The tie-up between Facebook and Giphy has already removed a potential challenger in the display advertising market …By requiring Facebook to sell Giphy, we are protecting millions of social media users and promoting competition and innovation in digital advertising," said Stuart McIntosh, chair of the independent investigation for the CMA.
Facebook, now rebranded Meta Platforms as the parent company of the eponymous social media network, said it disagreed with the decision.
"We are reviewing the decision and considering all options, including appeal," a spokesperson for Meta said.
The CMA in October fined the company about $70 million for breaching an order that was imposed during its investigation into the deal, having hinted in August that it may need Facebook to sell Giphy.
SOURCE: Reuters
Seven die after eating poisonous turtle meat
Tortoise meat consumption is generally considered safe. But selenium toxins, which are rarely found in turtle meat turn the meat toxic and deadly to consume.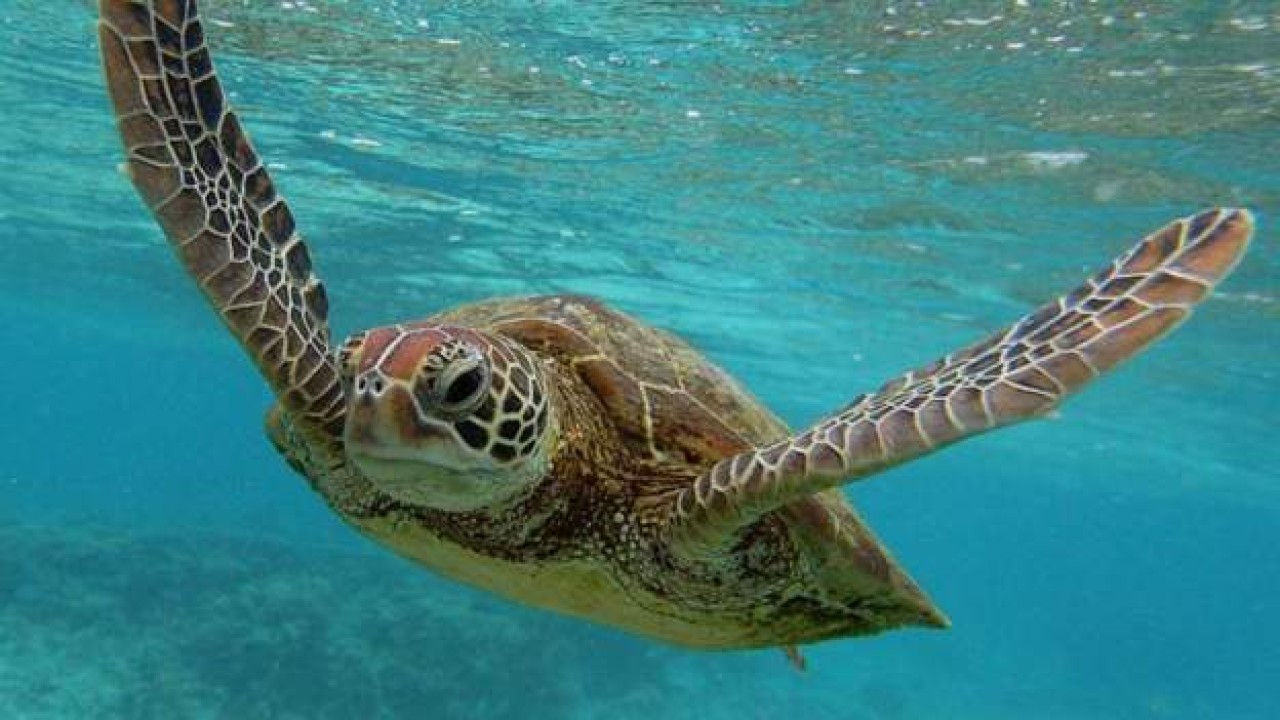 Seven people, including a three-year-old child, have died after eating a poisonous tortoise meat on the island of Pemba in Tanzania, Africa.
As per police, firstly the minor died after eating poisonous tortoise meat followed by two more deaths at night and then four more on Sunday.
Doctors say that the poisonous meat of tortoise affects children the most.
In rare cases turtle meat can be toxic due to a type of food poisoning known as 'chelonitoxism'.
Local police commander said that at least five families on Pemba, which is part of the semi-autonomous Zanzibar islands, ate the turtle meat last Thursday.
Moreover, 38 people were admitted to hospital, but most were discharged and the three who remain are said to be in a stable condition.
Tortoise meat consumption is generally considered safe. But selenium toxins, which are rarely found in turtle meat turn the meat toxic and deadly to consume.
The meat is a common delicacy among those living on Tanzania's islands and coastal areas but the authorities have now banned the consumption of turtles in the area.
Earlier in March, 19 people succumbed to death in Madagascar after eating tortoise meat.