'Plane can land anywhere', Jahangir Tareen reacts to a question about joining PML-N
Friendships with PML-N old and remained in place, adding Rafique was like a brother to him, says PTI leader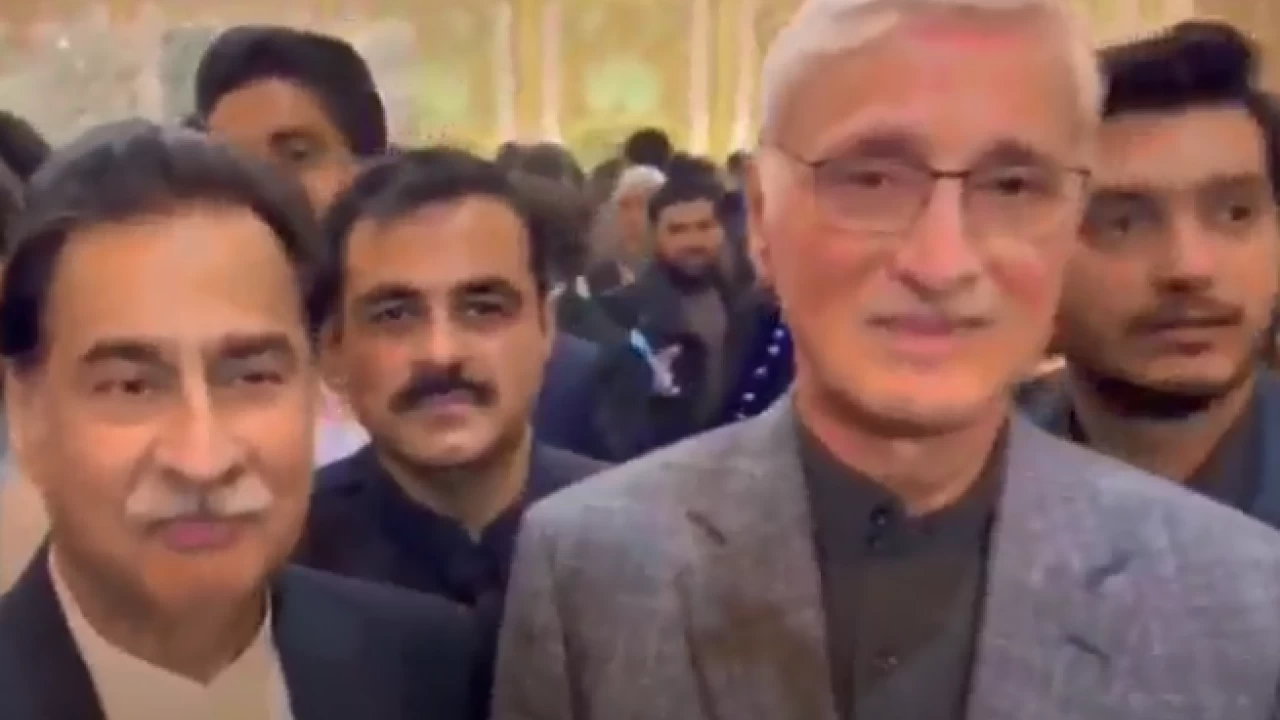 Lahore: Pakistan Tehreek-e-Insaf (PTI) disgruntled leader Jahangir Tareen attended PML-N's Khawaja Saad Rafique's daughter wedding and informally talked with the journalists.
In an informal talk, the PTI leader said that his friendships with PML-N were old and remained in place, adding that Rafique was like a brother to him.
Responding to a question of a journalist who asked him if his "plane would go towards PML-N", Tareen said that "plane" could go anywhere and kept smiling at the question of joining PML-N.
On the other hand, Ayaz Sadiq, who was present at the wedding ceremony, addressing the journalist jokingly said that Jahangir Tareen kept smiling at the question of joining PML-N, ask him the reason.
After this, Ayaz Sadiq jokingly replied that whether it was Jahangir Tareen or someone else, everyone was smiling except PTI leader Imran Khan.
Fatima becomes first woman cricketer from Pakistan to win ICC accolade
Fatima Sana bags ICC Women's Emerging Cricketer of the Year award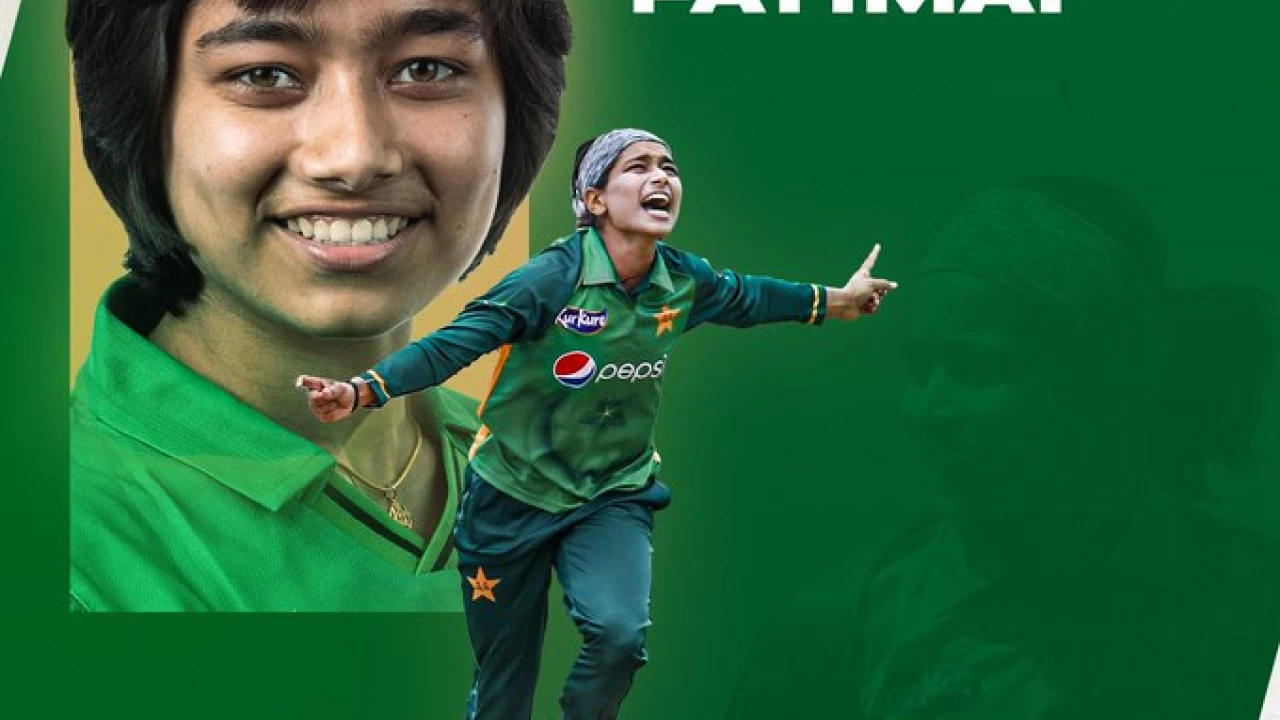 Dubai: Pakistani pacer Fatima Sana has done the nation proud by not only bagging the International Cricket Council (ICC) Emerging Women's Cricketer of the Year award for 2021, but becoming the first woman cricketer from the country to win an ICC accolade.
It is pertinent to mention here that Sana bagged 24 wickets at an average of 23.95 and accumulated 165 runs at 16.50 in 16 international matches during 2021.
According to a statement of the ICC, the 20-year-old impressed one and all with her all-round efforts in 2021. "Her figures for the year consist of 24 wickets at an average of 23.95 and 165 runs at 16.50 in 16 international matches," it added.
"She became an integral part of Pakistan's ODI and T20I side owing to her wicket-taking ability as a bowler, and ability to add handy runs down the order at the same time," the ICC statement read.
The ICC noted that aside from playing at home, Sana toured Bangladesh, West Indies, South Africa and Zimbabwe, and "delivered impressive all-round performances everywhere".
"In fact, 18 of her 24 wickets in the year came in the 11 matches she played against the West Indies. Sana showed a lot of heart against the attacking West Indies batters and succeeded in keeping them at bay," the ICC said.
Sana's "most memorable performance" was witnessed in July against West Indies as she claimed her maiden five-for in ODIs and also played an attacking knock of 28* to power Pakistan to a 22-run win (D/L Method), the ICC said.
"Pakistan had already lost the series going into this ODI but this win served as a great confidence-booster for the team and the young Sana as well. With the bat, Sana added vital runs in the slog overs. As a bowler, she claimed the big wickets of Deandra Dottin and Britney Cooper with the new ball and then came back at the death to clean up the tail, thus registering bowling figures of 5/39," the ICC noted.
PCB congratulates player
The Pakistan Cricket Board congratulated Sana on winning the award, saying: "We are proud of you Fatima!"
PCB congratulates Fatima Sana on winning ICC Women's Emerging Cricketer of the Year 2021 pic.twitter.com/5toPsz8sp3

— Pakistan Cricket (@TheRealPCB) January 23, 2022
Annual COVID vaccine rather than frequent boosters would be preferable: Pfizer CEO
"We will have a vaccine that you will have to do once a year"
Jerusalem: Pfizer Inc. Chief Executive Albert Bourla said on Saturday that an annual COVID-19 vaccine would be preferable to more frequent booster shots in fighting the coronavirus pandemic.
Pfizer/BioNtech's COVID-19 vaccine has shown to be effective against severe disease and death caused by the heavily-mutated Omicron variant but less effective in preventing transmission.
With cases soaring, some countries have expanded COVID-19 vaccine booster programmes or shortened the gap between shots as governments scramble to shore up protection.
In an interview with Israel's N12 News, Bourla was asked whether he sees booster shots being administered every four to five months on a regular basis.
"This will not be a good scenario. What I'm hoping (is) that we will have a vaccine that you will have to do once a year," Bourla said.
"Once a year - it is easier to convince people to do it. It is easier for people to remember.
"So from a public health perspective, it is an ideal situation. We are looking to see if we can create a vaccine that covers Omicron and doesn't forget the other variants and that could be a solution," Bourla said.
Bourla has said Pfizer could be ready to file for approval for a redesigned vaccine to fight Omicron, and mass produce it, as soon as March.
Citing three studies, the U.S. Centers for Disease Control and Prevention (CDC) said on Friday that a third dose of an mRNA vaccine is key to fighting Omicron, providing 90% protection against hospitalization.
A preliminary study published by Israel's Sheba Medical Center on Monday found that a fourth shot increases antibodies to even higher levels than the third but was likely not enough to fend off Omicron. Nonetheless, a second booster was still advised for risk groups, Sheba said.
SOURCE: Reuters
Global pandemic hits world economies, Pakistan no exception: PM Imran Khan
PM Office provides landline number for citizens wanting to talk directly to premier.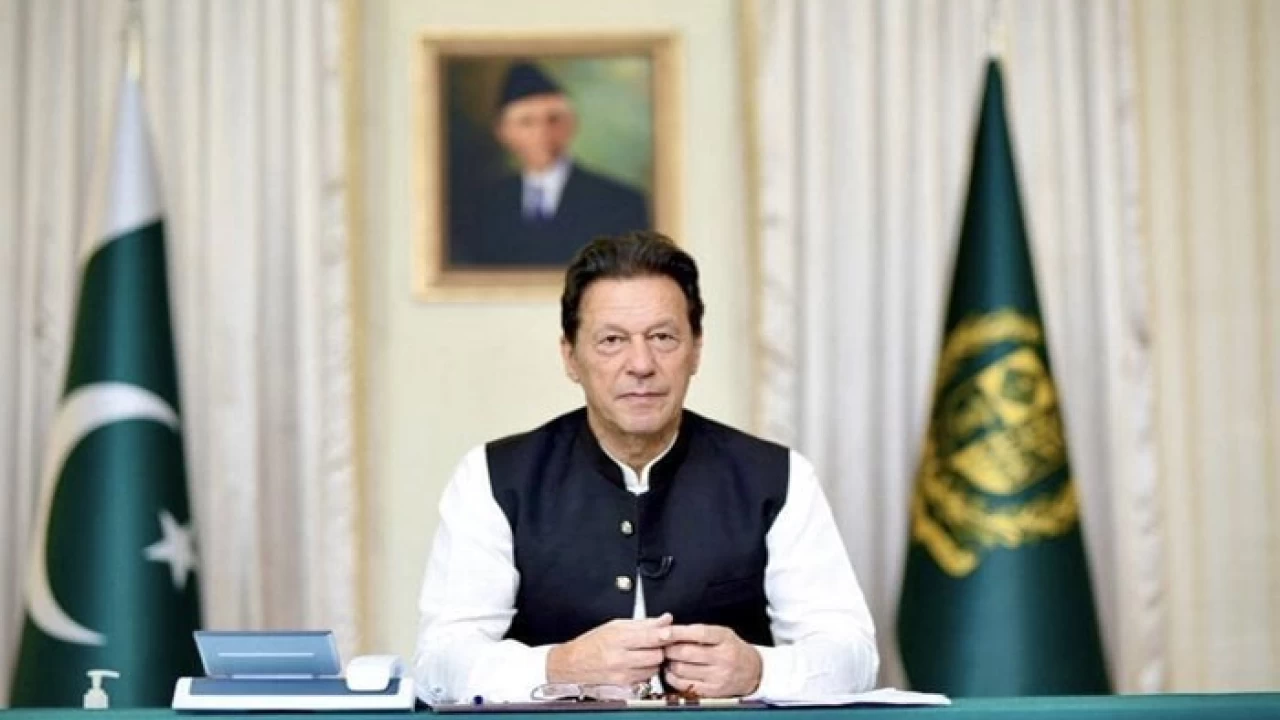 Islamabad: Prime Minister Imran Khan Sunday said that the global inflation and price hike of commodities triggered by sharp disruption in the supply and demand chain, due to Covid 19 pandemic, had affected all the countries of the world alike including Pakistan.
In a fifth session of "Aap Ka Wazir Azam Aap Key Sath' programme, the prime minister said that post-Covid scenario sent the prices of vital commodities skyrocketing and Pakistan was not the only country in the world to bear the brunt of imported global price hike.
According to PM Office Media Wing, the prime minister had held four such like live Tv sessions with the public last year. About 86 questions, 74 on telephone calls and 12 others via social media, were responded by the prime minister during these sessions.
The callers had raised different issues pertaining to corruption, land grabbing, inflation, coronavirus, Riyasat-i-Madina, etc., besides giving certain suggestions.
The highest participation in these sessions was made by the callers from Punjab province followed by Islamabad Capital Territory, Sindh and KPK. About 11 percent among these participants were overseas Pakistanis.
Major redressal of the public grievances included inheritance share of land as raised by a resident of Kohat, improvement of traffic system in Lahore, construction of RHC at a land donated by a resident of Sarai Alamgir for which the government of Punjab had allocated Rs30 million for the proposed scheme, waterlogging issue due to Gojra main drain in Faisalabad, stone crushing pollution issue at Ghora Gali, etc road, corruption in the utility store, passport issue at Pakistan embassy in Germany and initiation of criminal proceedings related to encroached land of an overseas Pakistani.
Issuance of prompt directions and resolution of their grievances by the prime minister had been widely appreciated by the participants who had also expressed their acknowledgment and gratitude to the prime minister.