Top US health body advises against using loosely woven cloth masks
"Loosely woven cloth products provide the least protection," CDC says.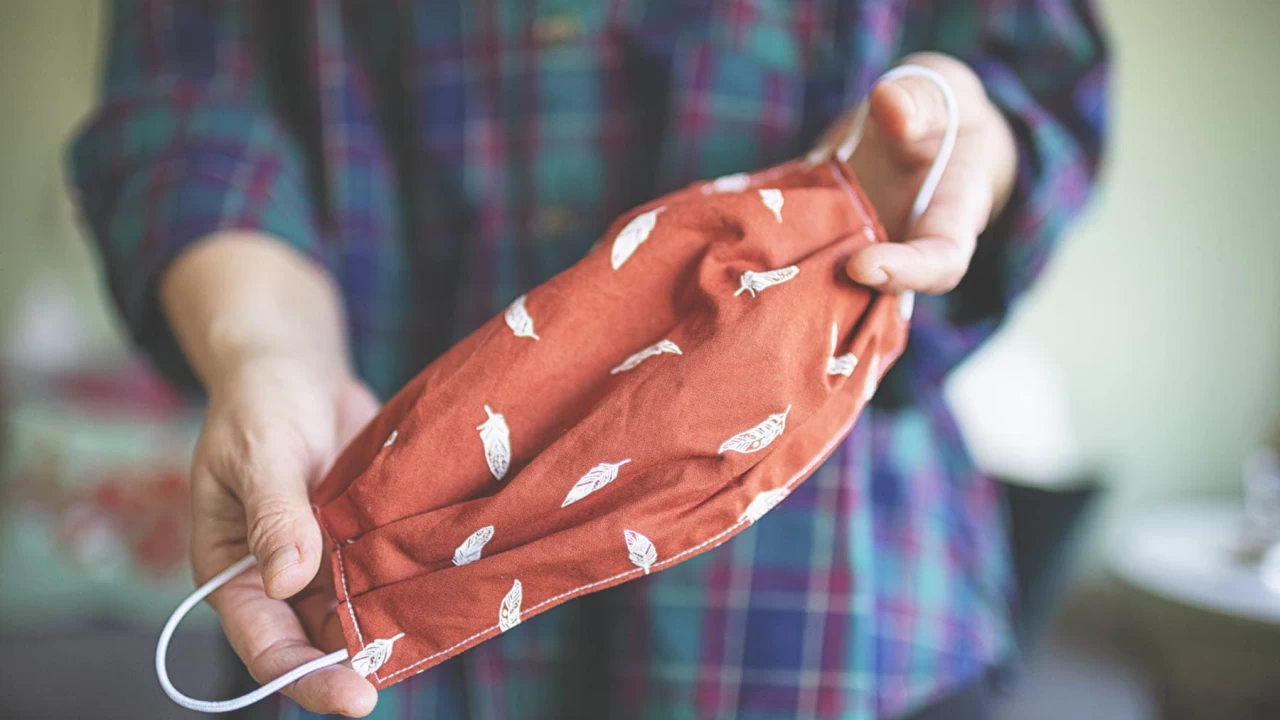 Washington: The US Centers for Disease Control and Prevention (CDC) on Friday revised its guidance for Americans on wearing masks to protect against COVID-19, saying "loosely woven cloth products provide the least protection" while stopping short of advocating nationwide usage of N95 respirators.
The CDC, an agency critics have accused of offering shifting and confusing guidance amid the pandemic, clarified on its website "that people can choose respirators such as N95s and KN95s, including removing concerns related to supply shortages for N95s."
Americans should "wear the most protective mask you can that fits well and that you will wear consistently," the CDC added.
The United States leads the world in COVID-19 deaths — roughly 850,000 — even as it battles a surge of cases involving the fast-spreading Omicron coronavirus variant. Complicating matters is the refusal of some Americans to get vaccinated.
President Joe Biden said on Thursday that the federal government plans to make "high-quality masks" available to Americans for free. In another step, the White House on Friday said the government will begin shipping 500 million COVID-19 tests to Americans later this month without charge.
The CDC said it wants to encourage Americans to wear masks rather than push them to wear the highest-grade face protection, but also explicitly said that respirators provide the best level of protection. It said that "loosely woven cloth products provide the least protection."
"Masking is a critical public health tool to prevent the spread of COVID-19, and it is important to remember that any mask is better than no mask," the CDC added.
The CDC said the revised recommendations "reflect the science on masking, including what we have learned in the past two years," since the start of the pandemic.
More Americans have been recently opting for higher-grade protection amid the surge in cases.
The United States is tallying about 1,800 COVID-19 deaths and 780,000 new infections daily — the most in the world — as well as record levels of hospitalized patients.
The Omicron-related surge appears to be slowing in areas that were hit first, including states in the Northeast and South, according to a Reuters analysis. In Western states, the number of new cases climbed 89% in the past week compared with the previous week.
The CDC last May announced that fully vaccinated people could shed their face coverings, as COVID-19 cases were then on the decline. But in July, the CDC said fully vaccinated people should wear masks in indoor public places in regions where COVID-19 was spreading rapidly. The CDC said this week 99.5% of US counties currently are covered by the mask recommendation.
Some US N95 makers told Reuters they had record N95 sales after Anthony Fauci, Biden's chief medical adviser, recommended on CNN that Americans "get the highest quality mask that you can tolerate and that's available to you."
N95 masks that are worn correctly will filter out at least 95% of particulate matter in the air, preventing anything larger than 0.3 micron from passing through.
Los Angeles County, the nation's most populous, on Monday will require some employers to provide "medical-grade" masks — surgical masks, KF94, KN95s or N95s — to workers at high risk of contracting a COVID-19 infection on the job.
Masks remain polarizing. Biden, a Democrat, this week again urged people to wear masks and noted that about a third of Americans report they do not wear a mask at all. Many Republican-leaning states have no mask requirements. Some Democratic-governed states such as California have reimposed indoor mask mandates.
Blair Childs, an executive at Premier, a group-purchasing company for hospitals, expressed concern about legislation backed by US Senator Bernie Sanders that would send every person in the country a pack of three N95 masks. Childs said such proposals could "throw the healthcare supply chain into disarray."
Days after taking office in January 2020, Biden imposed mask requirements on airplanes, trains and public transit and in airports and other transit hubs — actions his predecessor Donald Trump declined to take. Biden last month extended the transit mask requirements through March 18. The CDC on Friday said N95 masks may be considered for use in places like transit "when greater protection is needed or desired."
SOURCE: Reuters
Novak arrives in UAE after being deported from Australia
Djokovic spent Saturday night in an immigration detention hotel in Melbourne, but was allowed to leave on Sunday to meet with his legal team.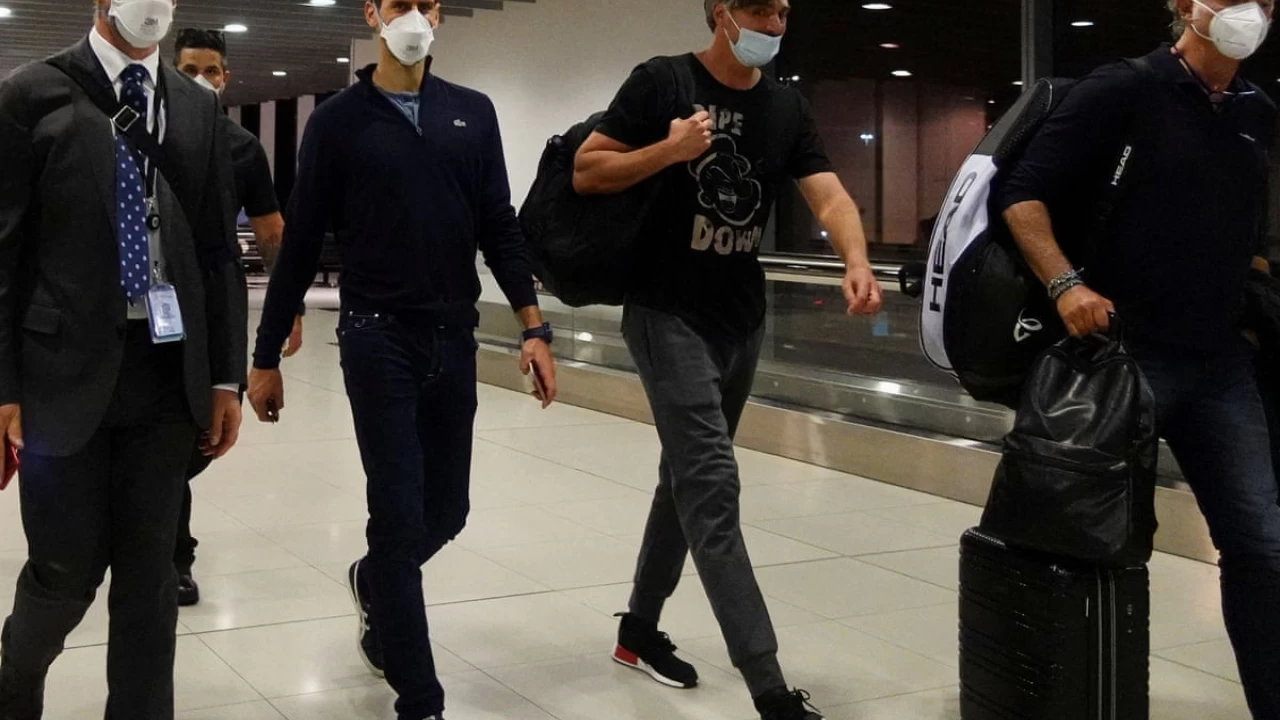 Dubai: Novak Djokovic arrived in Dubai early Monday after his deportation from Australia over its required COVID-19 vaccination ended the No. 1-ranked men's tennis player's hopes of defending his Australian Open title.
The Emirates plane carrying Djokovic touched down after a 13 1/2-hour flight from Melbourne, where he had argued in court he should be allowed to stay in the country and compete in the tournament under a medical exemption due to a coronavirus infection last month.
At Dubai International Airport, arriving passengers wearing mandatory face masks collected their bags and walked out of the cavernous terminal.
It wasn't immediately clear where Djokovic planned to travel next as the Dubai Duty Free tennis tournament, which Djokovic won in 2020, doesn't start until Feb. 14.
Dubai, the commercial capital of the United Arab Emirates (UAE), doesn't require travelers to be vaccinated, though they must show a negative PCR test to board a flight.
Djokovic's visa was initially canceled on January 6 by a border official who decided he didn't qualify for a medical exemption from Australia's rules for unvaccinated visitors. He was exempted from the tournament's vaccine rules because he had been infected with the virus within the previous six months.
He won an appeal to stay for the tournament, but Australia's immigration minister later revoked his visa. Three Federal Court judges decided unanimously Sunday to affirm the immigration minister's right to cancel Djokovic's visa.
Following the deportation orders, the tennis star will not compete in the Australian Open which is due to start on Monday.
Vaccination amid the pandemic was a requirement for anyone at the Australian Open, whether players, their coaches or anyone at the tournament site. More than 95 percent of all Top 100 men and women in their tours' respective rankings are vaccinated. At least two men — American Tennys Sandgren and Frenchman Pierre-Hugues Herbert — skipped the first major tournament of the year due to the vaccine requirement.
Djokovic's attempt to get the medical exemption for not being vaccinated sparked anger in Australia, where strict lockdowns in cities and curbs on international travel have been employed to try to control the spread of the coronavirus since the pandemic began.
In the meantime, people in Serbia say the decision is unfair to tennis star Novak Djokovic.
President apologizes to an aged taxpayer over administrative injustice of FBR
Arif Alvi directs FBR chairman to take punitive action against entire chain of decision-makers involved in case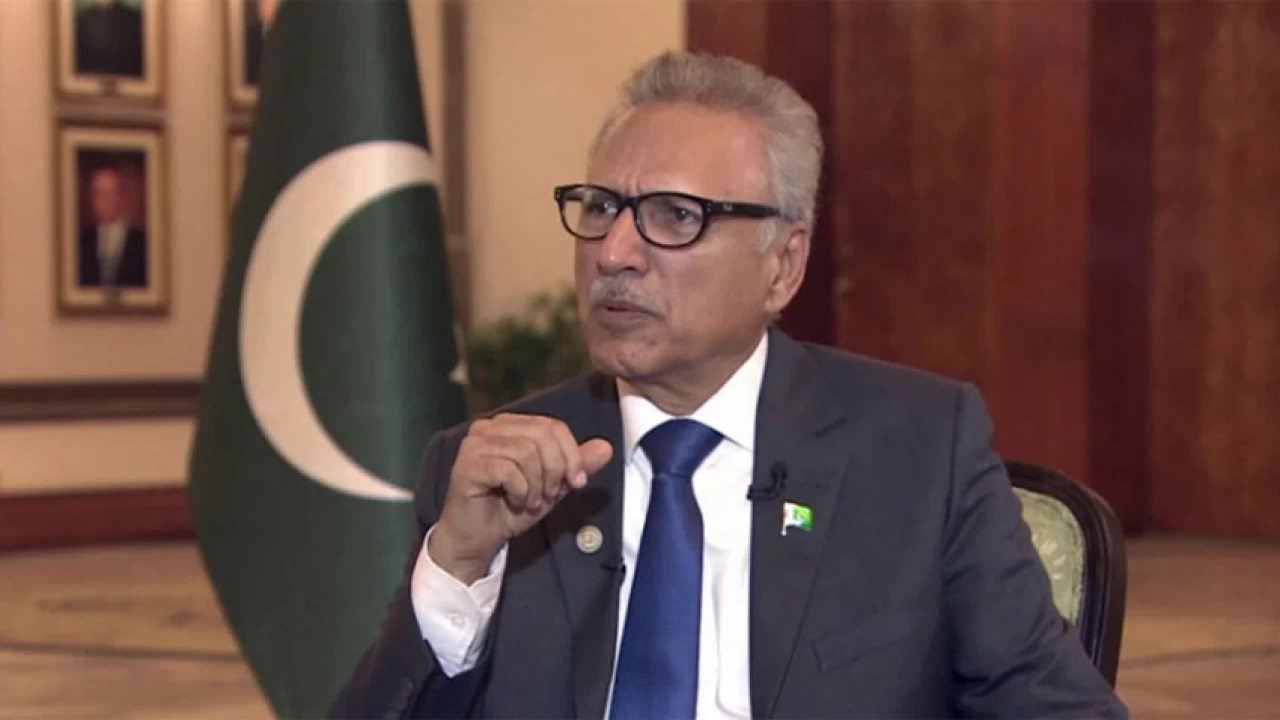 Islamabad: President Dr Arif Alvi has apologized to an aged taxpayer over administrative injustice by the Federal Board of Revenue.
In a press release issued on Sunday, the president expressed dismay over the treatment of an 82 years old tax payer by the FBR and directed FBR chairman to take punitive action against the entire chain of decision-makers involved in the case.
He directed the Chairman of FBR to look into the entire system of irresponsibility and corruption and take punitive action against the entire chain of decision makers involved in the case.
Dr Arif Alvi took exception to the decision of FBR against a senior citizen that refused him to refund a paltry sum of 2,333 rupees on frivolous grounds and dragged him into unnecessary litigation spanning over a year. Apologizing to the senior citizen Abdul Hamid Khan, the President said that our heads should hang in shame for the inconvenience caused by FBR to the senior citizen.
Apologizing to the senior citizen Abdul Hamid Khan, the president said that their heads should hang in shame for the inconvenience caused by the FBR to a senior citizen.
The president took exception to the decision of FBR against the senior citizen in which the bureau had refused to refund a paltry sum of Rs2,333 on frivolous grounds and dragged him into unnecessary litigation spanning over a year.
"Punitive action must be taken along the entire line of decision-makers in this case and Chairman FBR should ensure that those responsible, in particular, and others, in general, go through courses to teach them priorities and courtesies, he directed.
The president while rejecting FBR's appeal in the instant complaint observed that it appeared that unlawful treatment meted out in the instant case with a view to irritate and humiliate the aging pensioner.
Abdul Hamid Khan (the complainant), a senior citizen of 82 years of age, had claimed a refund of Rs 2,333 on his income tax return for the year 2020 and submitted requisite documents of advance tax deduction of the PTCL and cell phone company bills on 19.10.2020.
The complainant e-filed refund application on 19th October, 2020 followed by representation to FBR Chairman on 24th December, 2020.
The Unit officer of FBR rejected his refund claim, on 29.01.2021, on the grounds that the applicant had failed to furnish the original certificates required for authentication.
The complainant then took up the matter with the Federal Tax Ombudsman (FTO) to seek redressal of his complaint.
The FTO investigated the matter and ordered FBR on 02.06.2021 to revisit the impugned order dated 19.01.2021 and pass a fresh order under section 170(4) of the ordinance, after providing the complainant the opportunity for hearing as per law.
It further ordered to identify and initiate disciplinary proceedings against the official who passed the impugned order in derogation of the law and procedures and dragged the aging taxpayer into unnecessary litigation as well as report compliance within 45 days. Consequently, FBR filed a representation with the president against the original order of FTO on 24.06.2021.
COVID-19: Pakistan logs 4,340 new infections, seven deaths 
Pakistan's COVID positivity rate now stands at 8.71%.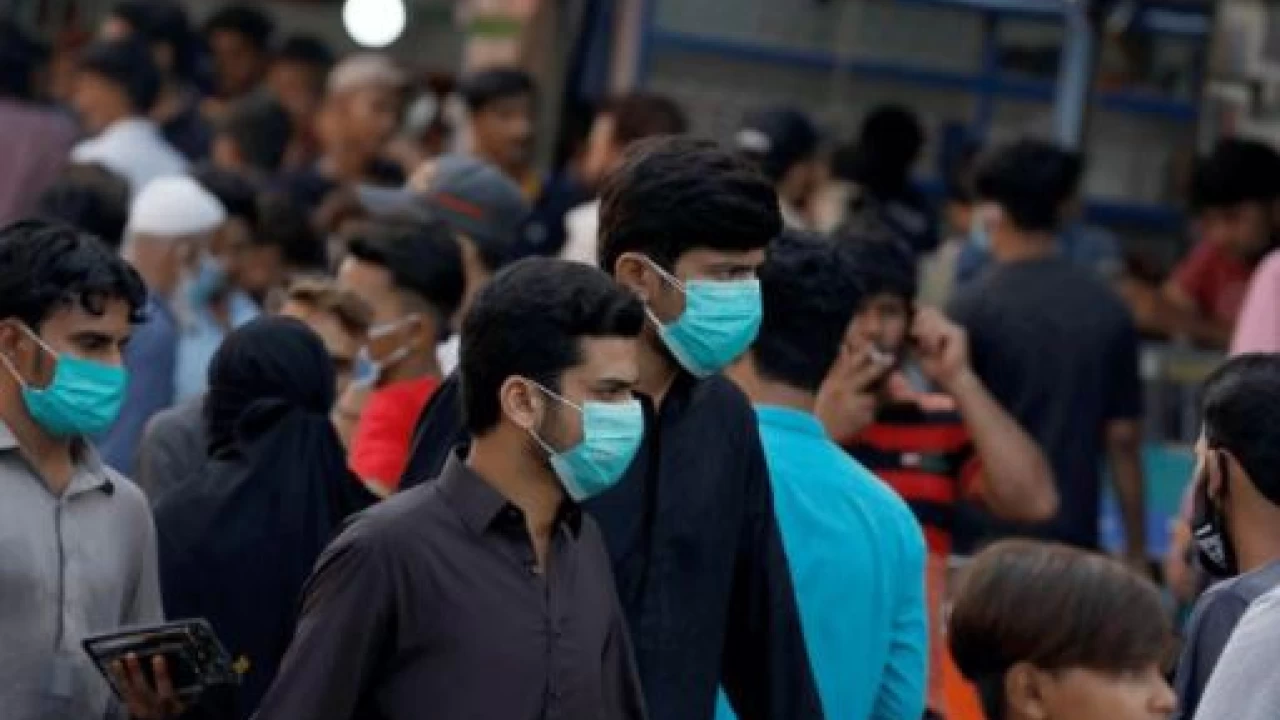 Islamabad: Pakistan has witnessed an enormous spike in its daily tally of coronavirus disease (Covid-19) after as many as 4,340 new infections were logged in the last 24 hours, according to morning update by ministry of health.
Pakistan's COVID positivity rate now stands at 8.71%. While, the cumulative tally of the country has now climbed to 1,328,487.
As the fifth wave of COVID-19 intensifies in Pakistan reported 4,027 new coronavirus infections, a new daily record, with authorities linking the spike with the Omicron variant of virus.
According to the latest figures issued by the National Command and Operation Center (NCOC), 4,340 persons were tested positive while 7 died in the past 24 hours— taking Pakistan's COVID death toll to 29,019.
As many as 1,263,791 patients have recovered from the disease.
Punjab
The number of patients swelled to 453,392 in the province with 13,088 causalities.
Sindh
The number of infections has surged to 502,500 in the province, while the death toll has reached 7,694.
Khyber Pakhtunkhwa
The confirmed cases have surged to 182,311 in the province with 5,958 casualties.
Balochistan
There are 33,705 confirmed cases while 367 patients have died from the infection so far.
AJK and Gilgit-Baltistan
There are 34,758 coronavirus cases in the AJK while the death toll has reached 749. On the other hand, there are 10,445 cases in GB with 187 coronavirus deaths.
Islamabad
There are 111,376 cases in the capital city while 969 people have lost their lives.