Australia again arrests tennis superstar Novak Djokovic
This is second attempt by Australia government to deport him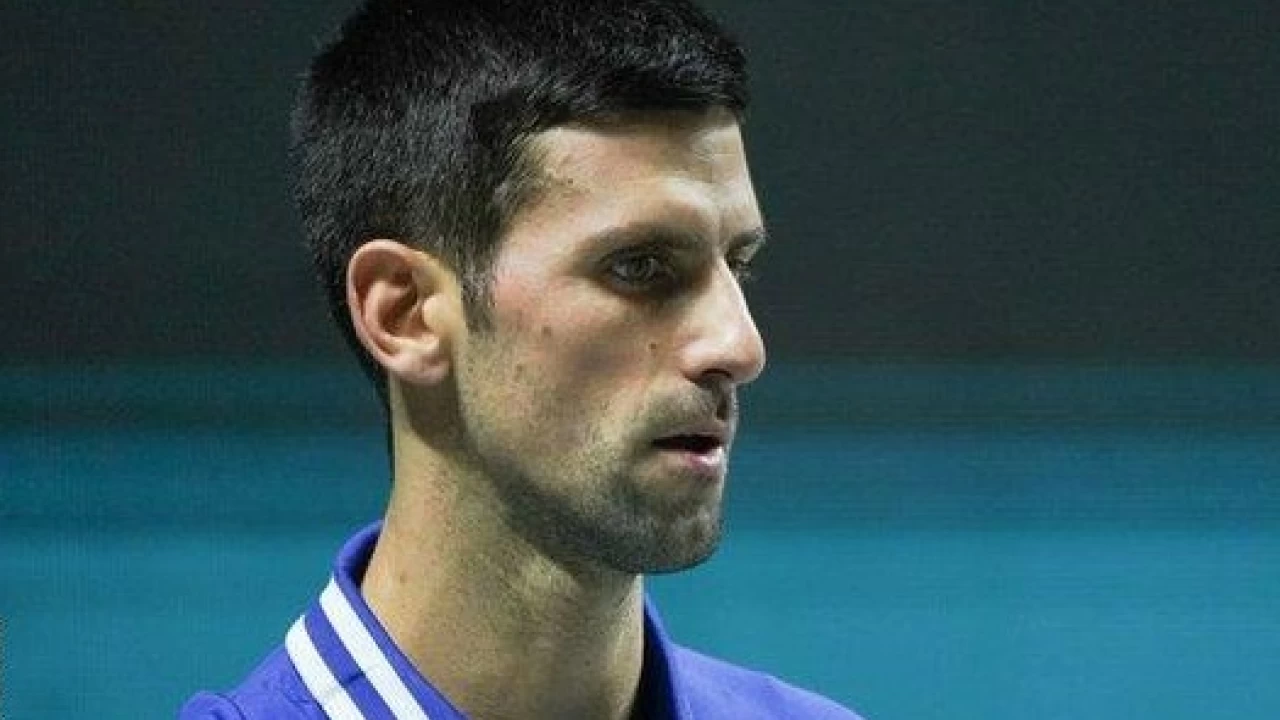 Sydney: Novak Djokovic was again detained in Australia Saturday, after authorities ripped up his visa for a second time and declared the unvaccinated tennis superstar a threat to the public.
Court documents showed the 34-year-old Serbian was currently being detained at an address in Melbourne, as his appeal against deportation is heard.
Just two days before the Australian Open begins, the world number one is again focused on law courts rather than centre court in the latest twist in a high-profile row over his Covid-19 vaccine status.
Immigration minister Alex Hawke now claims Djokovic's continued presence in the country could "foster anti-vaccination sentiment" and even spark an "increase in civil unrest".
Djokovic was summoned to appear before immigration officials in Melbourne ahead of emergency Federal Court hearings on Saturday and Sunday.
He was allowed to follow court proceedings from an address — believed to be his lawyers' offices — under guard of two Australian Border Force officers.
This is the second attempt by Australia's conservative government to deport Djokovic, one of the world's most high-profile Covid-19 vaccine skeptics.
The 34-year-old Serbian used a medical exemption to enter Australia earlier this month, hoping to challenge for a record 21st Grand Slam title at the Open.
Amid public outcry, Prime Minister Scott Morrison's government revoked Djokovic's visa on arrival.
Many Australians — who have suffered prolonged lockdowns and border restrictions — believe Djokovic gamed the system to dodge vaccine entry requirements.
But the government was humiliated when a judge reinstated Djokovic's visa and allowed him to remain in the country.
This time, the government has invoked exceptional — and difficult to challenge — executive powers to declare him a threat to public health and safety.
The government argues that Djokovic's presence is a threat to public health and order, particularly as Australia suffers a tidal wave of Omicron infections.
His continued presence in the country "may pose a health risk to the Australian community" by solidifying anti-vaccine sentiment and discouraging people from getting boosters, immigration minister Hawke argued, according to a court filing released Saturday.
Djokovic's lawyers argue the government "cited no evidence" to support their claims.
The minister admitted that Djokovic is at "negligible" risk of infecting Australians, but argued his past "disregard" for Covid-19 regulations may pose a risk to public health and encourage people to ignore pandemic rules.
'Health and good order'
The tennis ace contracted Covid-19 in mid-December and, according to his own account, failed to isolate despite knowing he was positive.
Public records show he attended a stamp unveiling, youth tennis event and granted a media interview around the time he got tested and his infection was confirmed.
In a statement, Hawke said the government was "firmly committed to protecting Australia's borders, particularly in relation to the Covid-19 pandemic", citing "health and good order grounds" for the decision to cancel Djokovic's visa once again.
The minister said "it was in the public interest to do so".
The government has agreed not to deport Djokovic until the hearing is over, barrister Stephen Lloyd told an emergency late-night federal court session Friday.
Djokovic is the Australian Open's top seed and a nine-time winner of the tournament. He had been practising just hours before Hawke's decision was announced.
It is unclear if Djokovic will choose to stay and fight the case if he believes he is unable to compete in the Australian Open.
Serbian President Aleksandar Vucic on Friday accused Australia of "mistreating" the country's biggest star, and a national hero.
"If you wanted to ban Novak Djokovic from winning the 10th trophy in Melbourne why didn't you return him immediately, why didn't you tell him 'it is impossible to obtain a visa'?" Vucic said on Instagram.
"Novak, we stand by you!"
'In the public interest'
Prime Minister Morrison backed the decision, saying: "Australians have made many sacrifices during this pandemic, and they rightly expect the result of those sacrifices to be protected."
The visa cancellation effectively means Djokovic would be barred from obtaining a new Australian visa for three years, except under exceptional circumstances, ruling him out of one of the four Grand Slam tournaments during that time.
He is currently tied with Roger Federer and Rafael Nadal with 20 Grand Slam titles each.
Former world number one Andy Murray, who will play at the Open, said Friday he hoped Djokovic's status would be cleared up.
"It just seems like it's dragged on for quite a long time now and (it's) not great for the tennis, not great for the Australian Open, not great for Novak," Murray said.
Other players, including world number four Stefanos Tsitsipas, have criticised Djokovic.
"For sure he has been playing by his own rules," Tsitsipas told Indian broadcaster WION on Thursday.
SOURCE: AFP
Govt wants to hold talks with opposition for reforms in electoral process, says Fawad
"Such a leader not considered respectful," Fawad said.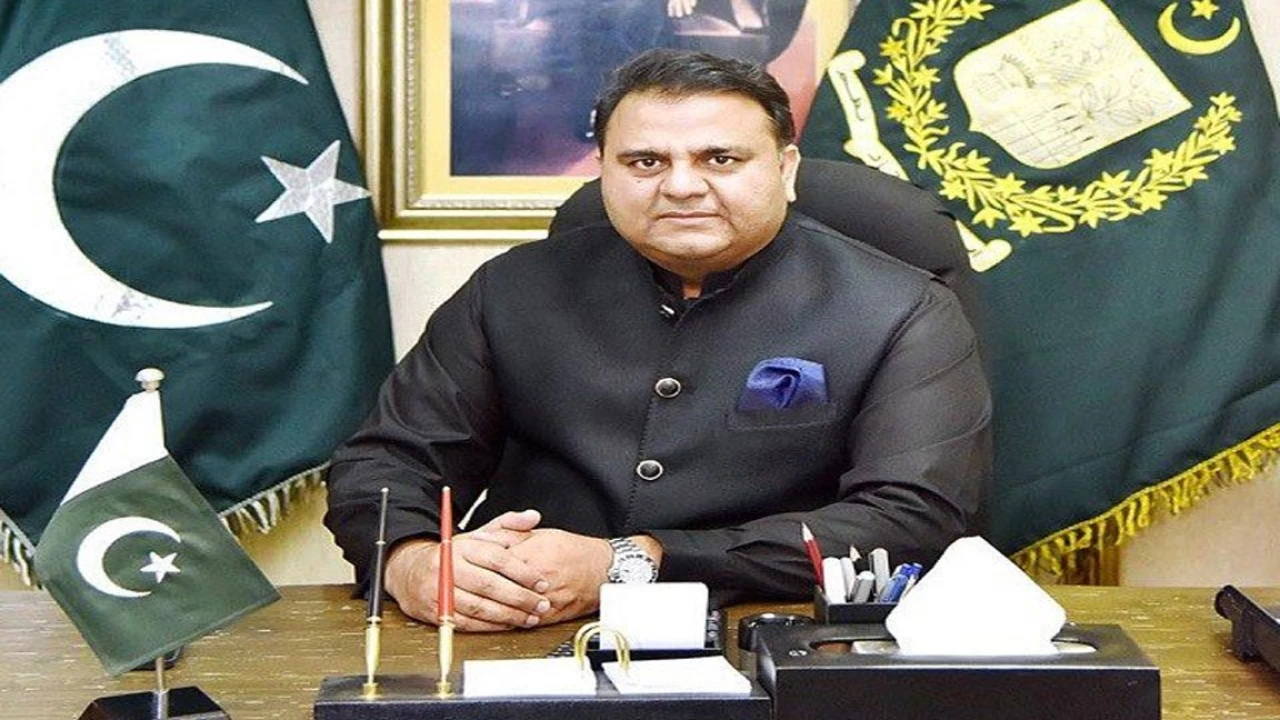 Islamabad: Minister for Information and Broadcasting Chaudhry Fawad Hussain Monday said that Pakistan Tehreek-e-Insaf (PTI) government wants to hold talks with the opposition for reforms in electoral process and judicial as well as accountability systems.
On his official twitter handle, the federal minister said this is not possible without negotiations with the opposition.
However, minister said, the corrupt leadership of the Pakistan Peoples Party (PPP) and the Pakistan Muslim League-Nawaz (PML-N) is not interested to discuss any issue except relief in this cases.
He further added that if the PML-N detaches itself from the 'Sharif family', it would be a positive development.
"The political parties need to change the leadership involved in moral and financial corruption," added minister.
Criticizing PML-N's Supremo, Fawad said that Nawaz Sharif left his workers behind and went to London in difficult times.
"Such a leader not considered respectful," he said.
اگر نون لیگ شریف فیملی سے خود کو علیحدہ کرتی ہے تو یہ ایک مثبت پیش رفت ہو گی، سیاسی جماعتوں کو اخلاقی اور مالی کرپشن کا شکار قیادت کو بدلنے کی ضرورت ہے نواز شریف ہر مشکل وقت میں کارکنوں کو تنہا چھوڑ کر لندن پناہ گیر ہو گئے ایسے لیڈر کی عزت نہیں رہتی

— Ch Fawad Hussain (@fawadchaudhry) January 17, 2022
'Austria to make COVID vaccines compulsory for adults from Feb'
Nehammer, a conservative who took office in December, said those who didn t comply would face a hefty fine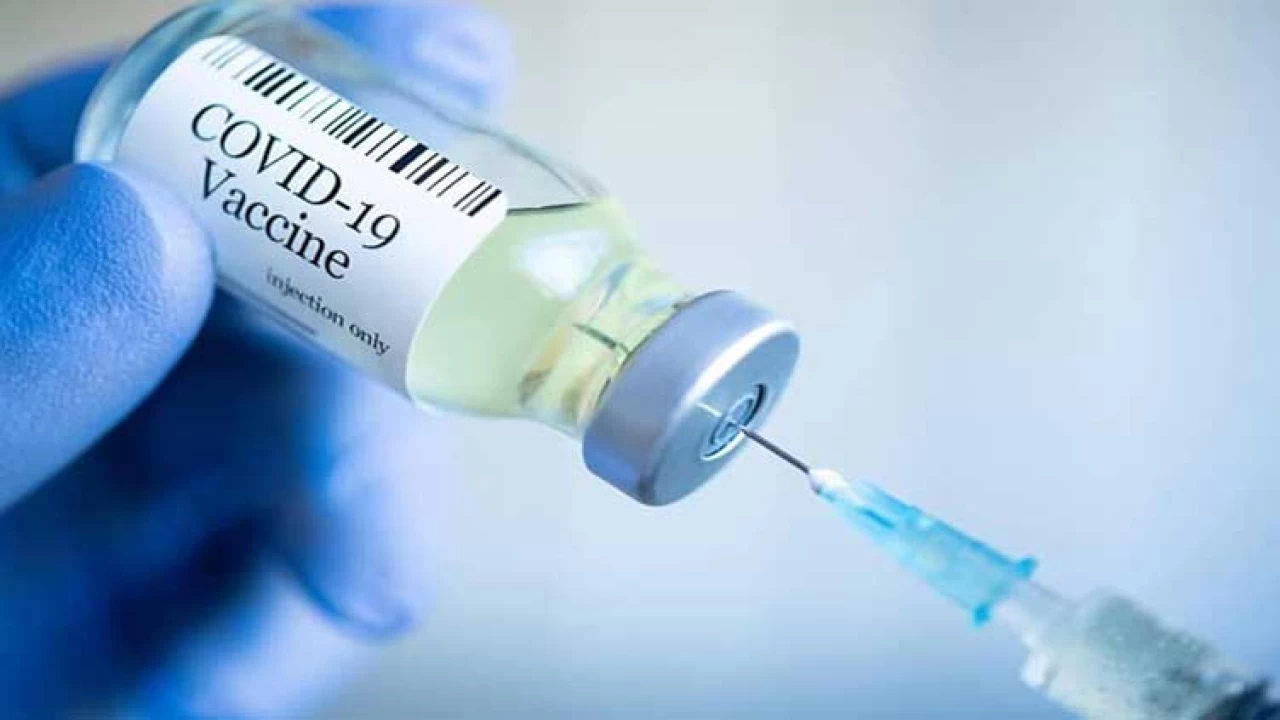 Vienna: Austria will become the first European country to make Covid-19 vaccination compulsory for adults in February, Chancellor Karl Nehammer said Sunday, acknowledging that it was a "sensitive topic."
Nehammer, a conservative who took office in December, said those who didn t comply would face a hefty fine.
"We will decide on compulsory vaccination as planned. It will come into force at the beginning of February for adults," he told a news conference.
Since plans for compulsory jabs were first announced last year, Austria has seen impassioned debate both in parliament and beyond on the issue.
To date 71.5 percent of eligible Austrian residents have had their jabs -- several percentage points below many of the country's EU neighbours.
Nehammer acknowledged the decision covered "a totally sensitive topic" but said it followed careful consideration.
He warned that after an "entry phase" for the policy, restrictions would be "tightened accordingly" in mid-March on those holding out against the jab, including fines of between 600-3,600 euros ($684-$4,100).
Saturday saw some 27,000 people demonstrate in Vienna against the measure which opponents dub an attack on personal freedoms.
On Thursday Parliament is due to pass into law a bill which initially was set to cover all people from 14 upwards but now will cover adults only.
Exceptions will be made for pregnant women and those who can show they have a medical exemption.
The government has widespread support for a policy which only the far-right is opposing.
Austria has to date seen almost 14,000 Covid-related deaths and 1.4 million cases in a population of some nine million.
Compulsory vaccinations against Covid remain rare worldwide, though Ecuador, Tajikistan, Turkmenistan, Indonesia and Micronesia have introduced such schemes.
Source: AFP
Sindh announces pay cuts govt employees for not wearing mask
Sindh government directed authorities to deduct one day's salary of all government officials and employees who do not wear a face mask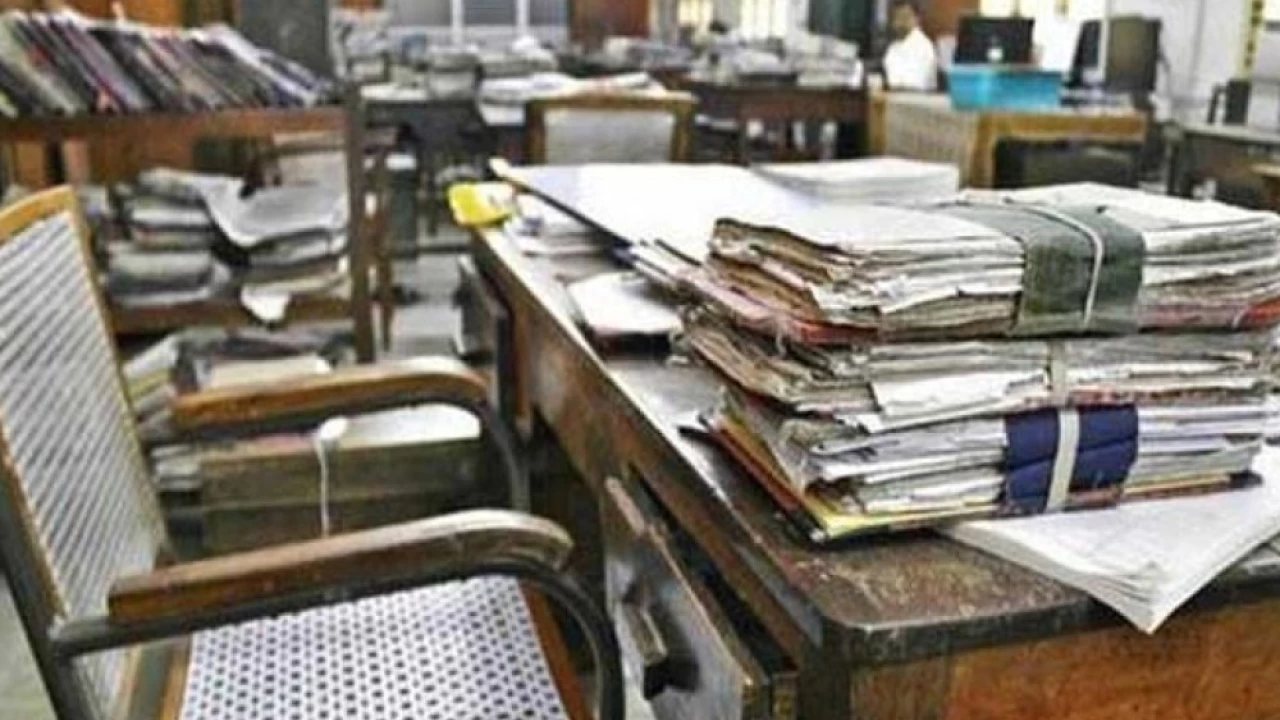 Karachi: The Sindh government has announced to deduct one day salary of all government officials and employees who do not wear a face mask on Sunday.
According to the details, the Sindh government directed authorities to deduct one day's salary of all government officials and employees who do not wear a face mask. The directives have been issued in view of the rising cases of COVID-19 in the province.
A day earlier, a meeting of the provincial coronavirus task force was chaired by Chief Minister Murad Ali Shah at the CM House during which the Shah stated that officials who do not wear masks will face a fine.
It was proposed that one day's wage be deducted from the pay of any government employee who does not wear a mask in the workplace.
Meanwhile, Pakistan witnessed an enormous spike in its daily tally of coronavirus disease (Covid-19) after as many as 4,027 new infections were logged in the last 24 hours, according to morning update by ministry of health.
The country's positivity rate now stands at 7.8% when 4,027 fresh cases were reported. The cumulative tally of the country has now climbed to 1,324,147.
As the fifth wave of COVID-19 intensifies in Pakistan reported 4,027 new coronavirus infections, a new daily record, with authorities linking the spike with the Omicron variant of virus.
According to the latest figures issued by the National Command and Operation Center (NCOC), 3,567 persons were tested positive while 7 died in the past 24 hours— taking Pakistan's COVID death toll to 29,012.
As many as 1,263,584 patients have recovered from the disease.
Punjab
The number of patients swelled to 452,261 in the province with 13,088 causalities.
Sindh
The number of infections has surged to 499,830 in the province, while the death toll has reached 7,694.
Khyber Pakhtunkhwa
The confirmed cases have surged to 182,199 in the province with 5,958 casualties.
Balochistan
There are 33,699 confirmed cases while 367 patients have died from the infection so far.
AJK and Gilgit-Baltistan
There are 34,750 coronavirus cases in the AJK while the death toll has reached 749. On the other hand, there are 10,445 cases in GB with 187 coronavirus deaths.
Islamabad
There are 110,963 cases in the capital city while 969 people have lost their lives.