Pakistan, Turkey agree to further fortify bilateral ties
Foreign Secretary Suhail Mahmood and Deputy Foreign Minister Sedat Onal shared perspectives on regional and international matters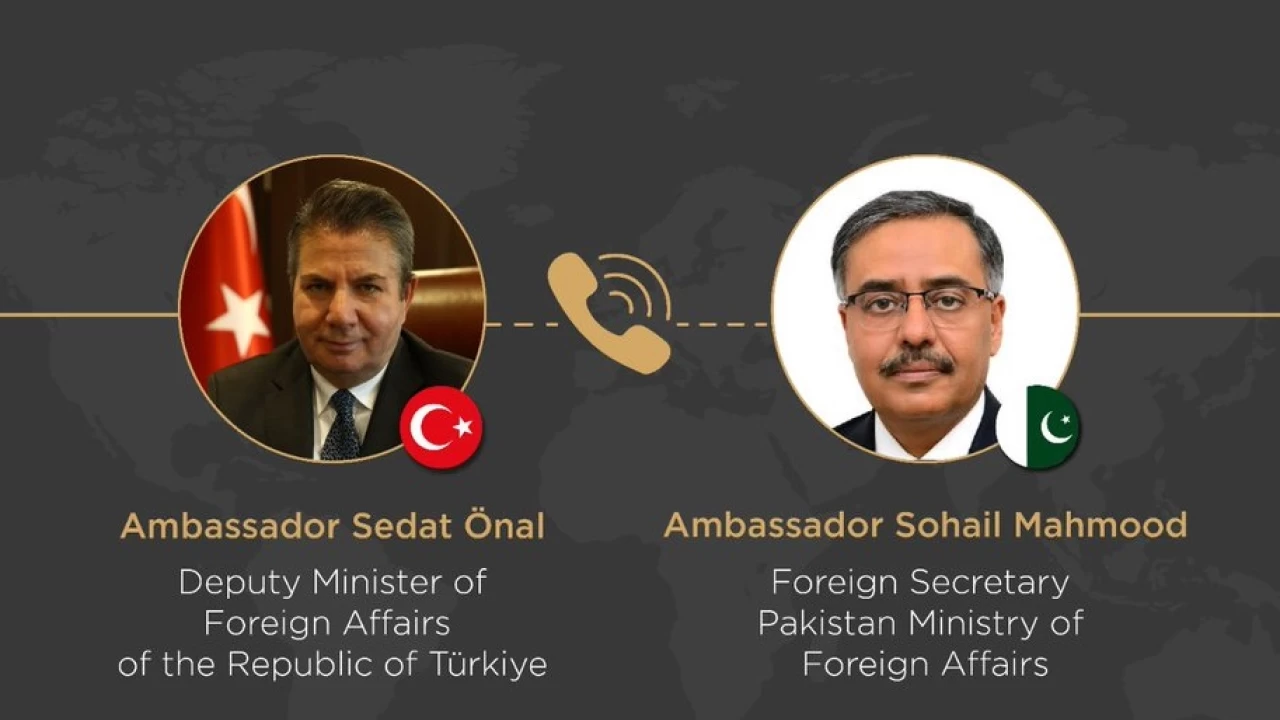 Islamabad: Foreign Secretary Sohail Mahmood on Friday had a telephonic conversation with the Deputy Foreign Minister of Turkey Sedat Onal and exchanged views on further fortifying Pakistan-Turkey bilateral cooperative ties.
During the telephonic conversation, Foreign Secretary Suhail Mahmood and Deputy Foreign Minister Sedat Onal shared perspectives on regional and international matters and agreed to deepen mutual consultations and collaboration between the two countries, Foreign Office Spokesperson Asim Iftikhar Ahmad said in a tweet.
On December 20, Minister for Information and Broadcasting Fawad Chaudhry had said a joint television channel would be set up to promote media links between Pakistan, Turkey and Malaysia.
"Focal persons have been named for media sharing, and the joint media network will be formed," he had said talking to media in Islamabad.
Chaudhry had also said issues of extremism needed to be tackled in Pakistan, Malaysia and other Muslim countries.
He had suggested that under the platform of the Organisation of Islamic Cooperation (OIC), a unit of scholars should be named to provide guidance on religious issues.
The minister had said the jurisdiction of the Rehmatullil Alameen Authority would be expanded, and a similar unit would be formed under the OIC.
Omicron causes less severe illness in young children: Study
Researchers reviewed data on nearly 80,000 U.S. children under age 5 with a first infection.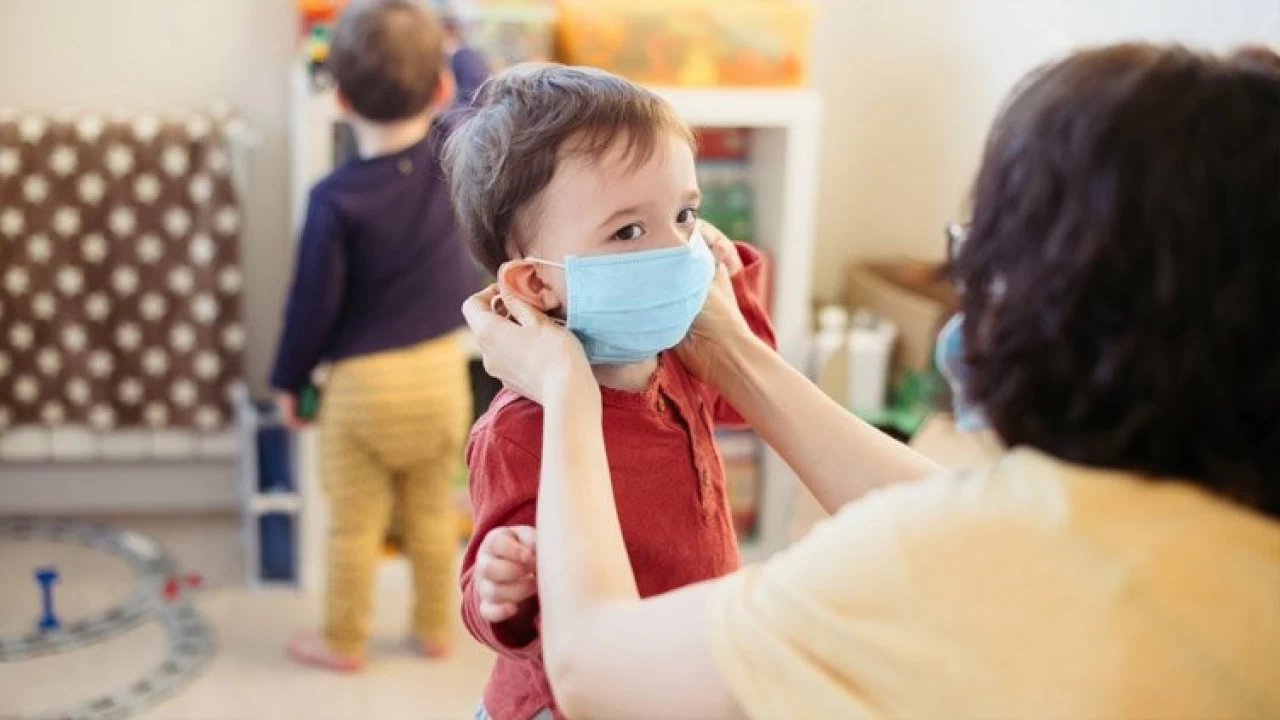 Cleveland, Ohio: A recent study has revealed that the Omicron variant of the coronavirus causes less severe disease in very young children than the Delta variant.
Researchers reviewed data on nearly 80,000 U.S. children under age 5 with a first infection, including 7,201 infected in late December or early January when Omicron was causing more than 90% of cases. After accounting for other risk factors, including medical conditions and socioeconomic circumstances, researchers found children infected during the Omicron surge had a 29% lower risk of emergency department visits, a 67% lower risk of hospitalization, a 68% lower risk of needing intensive care, and a 71% lower risk of needing machines to breathe, compared to children infected with Delta.
However, "because of Omicron's increased transmissibility, the overall number of emergency department visits, hospitalizations, ICU admissions, and mechanical ventilator use in children may still be greater" with Omicron than with Delta, according to a report posted on medRxiv ahead of peer review.
The investigators have also observed that infection rates were disproportionately higher in Black and Hispanic children for both Omicron and Delta for this age group, and the gap widened for infections with Omicron, said study leader Rong Xu of Case Western Reserve University School of Medicine.
Not yet published data shows that "children under 5 had the highest infection rate with Omicron" compared to older children and adults in all age groups, she said.
SOURCE: Reuters
'If I come out on streets, you would not even find place to hide', PM warns opposition
Imran Khan says people asked him why he did not shake hands with Opposition Leader Shehbaz Sharif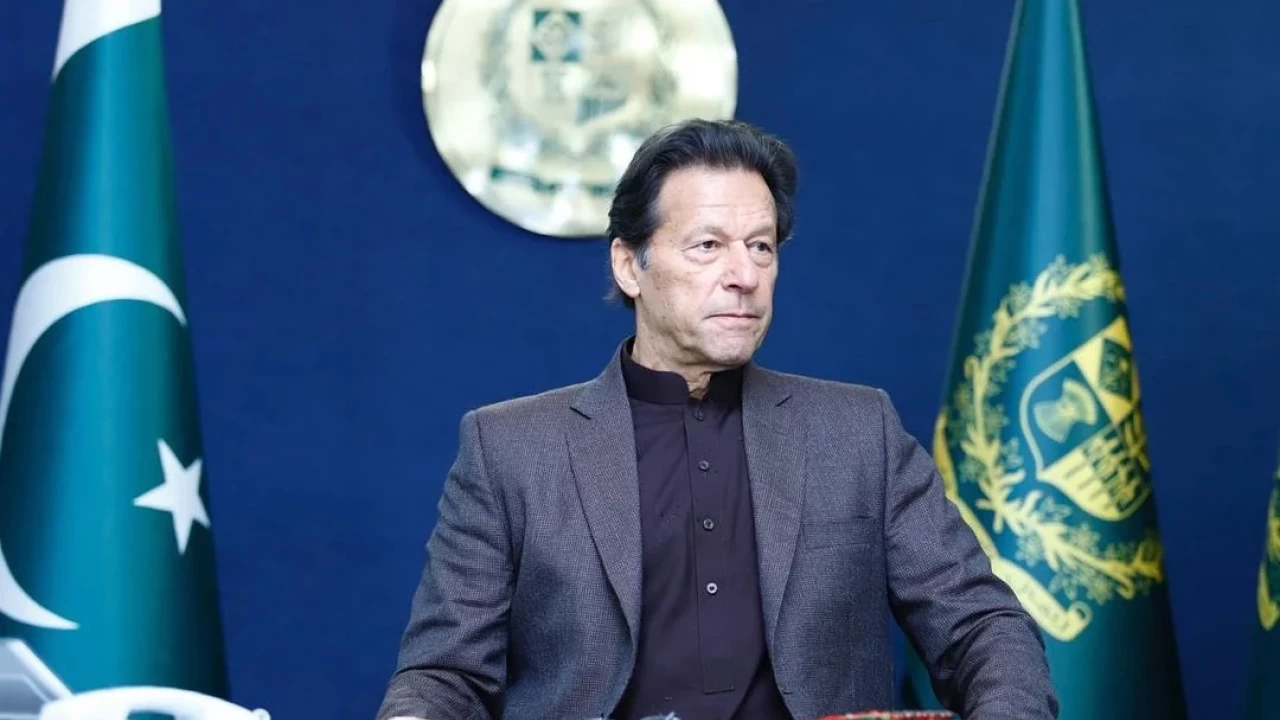 +Islamabad: Prime Minister (PM) Imran Khan on Sunday warned the opposition and said that if he comes out on the streets, they would not even find a place to hide.
The prime minister said while receiving direct phone calls from the general public and answered their questions and complaints in a live programme "Aap ka Wazir-e-Azam, Aap ke Saath" on Sunday.
"I want to warn you that if I am forced out of the office, I would be more dangerous. If I come out on the streets, you would not even find a place to hide," the prime minister said to the opposition.
Shebaz Sharif a criminal, not opposition leader
Criticising Leader of the Opposition in the National Assembly Shahbaz Sharif.
Imran Khan said that he is ready to talk to everyone — even if their views differ from his — but he is never going to negotiate with the corrupt. "If I talk with the corrupt and give them NROs, then I will be deceiving the nation as well as my Allah," he added.
He said that he wanted to go to parliament and wanted to answer the people's questions. But he could not answer the questions because of the ruckus the opposition created in the house.
He said that he never claimed that the government would dig out milk canals in the country. He said the criticizers should criticize government but they should also inform the public about things that are beneficial for the country.
He said that people asked him why he did not shake hands with Opposition Leader Shehbaz Sharif. He said that he did not consider Shehbaz as Opposition leader, rather he regarded him as 'criminal of the nation'. He said Shehbaz read out speeches of long durations in the assembly. They seem more like a job application than a political speech, the PM mockingly said.
"I don't consider Shehbaz Sharif as Opposition Leader, he's a criminal. He can't answer from where Rs.16 billion have come, he can't answer TT scandal, but is ready to give 2h speech"- @ImranKhanPTI #آپکا_وزیراعظم_آپکے_ساتھ pic.twitter.com/lSNROc43JD

— PTI (@PTIofficial) January 23, 2022
Entered politics to crusade dacoits
The prime minister said that he entered politics to launch a crusade against 'dacoits'. He also lamented that former foreign minister Ishaq Dar had fled the country during the PML-N tenure.
Imran deplored that the FBR brought Rs2,500 billion cases to the courts but three regulators informed him that the mafia got stay order from courts.
Rising inflation wakes me up at nights
Imran Khan has said that he could not sleep at night while thinking about rising inflation. When a woman caller asked the premier that since inflation has increased manifold 'now should we be worried a bit'?
The premier replied that he too was worried about inflation and this thing gives him sleepless nights.
Inflation not an issue confined to Pakistan
At the beginning of the session, the premier said that it was his faith that the PTI government will aspire to work on the reasons Pakistan was built: an Islamic Welfare State.
"The biggest challenge we face today is inflation and the rising prices of commodities. I am well aware and cognisant of the issues being faced by the common man due to rising prices." He then said that inflation is "not an issue occurring solely in Pakistan."
"I want my countrymen to understand that inflation is a global phenomenon caused due to the COVID-19 pandemic," he said. "From industrialised countries such as the United States, the United Kingdom, to Europe and Japan, the entire world is faced with spiralling costs of living, a sharp increase in food prices, and a huge spike in energy prices."
"Pandemics such as COVID-19 occur once in 100 years, it has had a global negative effect causing spiralling costs of living, and disrupting lives all across the world."
Will ask businessmen to raise salaries
The prime minister said that the salaried class remains the most affected by the pandemic and he would invite top businessmen and ask them to raise the salaries of their staffers.
'Country progressing despite COVID-19'
Citing the 5.37% Gross Domestic Product (GDP) growth of the country despite the prevalence of the pandemic, the premier questioned the Opposition, the critics, and the media as to how the country is progressing if there was complete economic turmoil.
"The construction sector is booming in the country and banks have received applications for housing loans worth Rs290 billion, while the government has already granted Rs140 billion to the applicants, which shows the public's trust in the government's policies."
He said that 45,000 housing units are under construction, while the private sector and building developers are constructing three million houses in their 342 projects.
"Thirty industries are directly linked with the construction sector and are getting benefit of this boom," the premier said.
PM asks media to refrain from fake news
Addressing the media of the country, the premier said that while it is the right of the media to criticise the government so that it could improve, it should refrain from resorting to propaganda and fake news. "Our government is against mafias, and unfortunately, some elements within the media have also sided with them to spread negativity," he said.
To pay taxes
To a question about high taxes on imported mobile phones, the prime minister said that his government is trying to manufacture everything within the country, saying that manufacturing goods within the country is the only solution as importing goods from abroad is very expensive. "Even the clothes I am wearing are made in Pakistan. I don't wear anything imported," the premier said, adding that the government is trying to document the economy so that tax collection could be increased.
"If we want to be a progressing nation, we have to pay taxes," he said.
The prime minister said that the PTI government will not only complete this tenure but it will also complete the next term.
Live calls session
Prior to taking the calls, the Prime Minister's Office had provided a landline number for citizens wanting to talk directly to the premier. They may dial 051-9224900.
The announcement for the live call session was made through the official Twitter account of the Prime Minister's Office on Saturday.
The prime minister has regularly been taking live calls from people and answering their queries. However, this session is being conducted after a short gap.
#آپکا_وزیراعظم_آپکے_ساتھ کے ایک اور سیشن میں وزیر اعظم عمران خان کل بروز اتوار ایک مرتبہ پھر بذریعہ ٹیلی فون عوام کے سوالات کے جوابات دیں گے۔

وزیراعظم سے آپ کی گفتگو کل سہ پہر 3:30 بجے ٹیلی فون، ریڈیو اور ڈیجیٹل میڈیا پر براہِ راست نشر کی جائے گی۔

📞Dial : 051-9224900 pic.twitter.com/ETTEuSA5Gq

— Prime Minister's Office, Pakistan (@PakPMO) January 22, 2022
Sunday's session was the seventh time PM Imran Khan interacted with the public. The last live session by the premier was held last year on August 29.
COVID-19: Letter issued for sealing more 10 educational institutions
District Health Office has issued letters regarding sealing of all affected educational institutions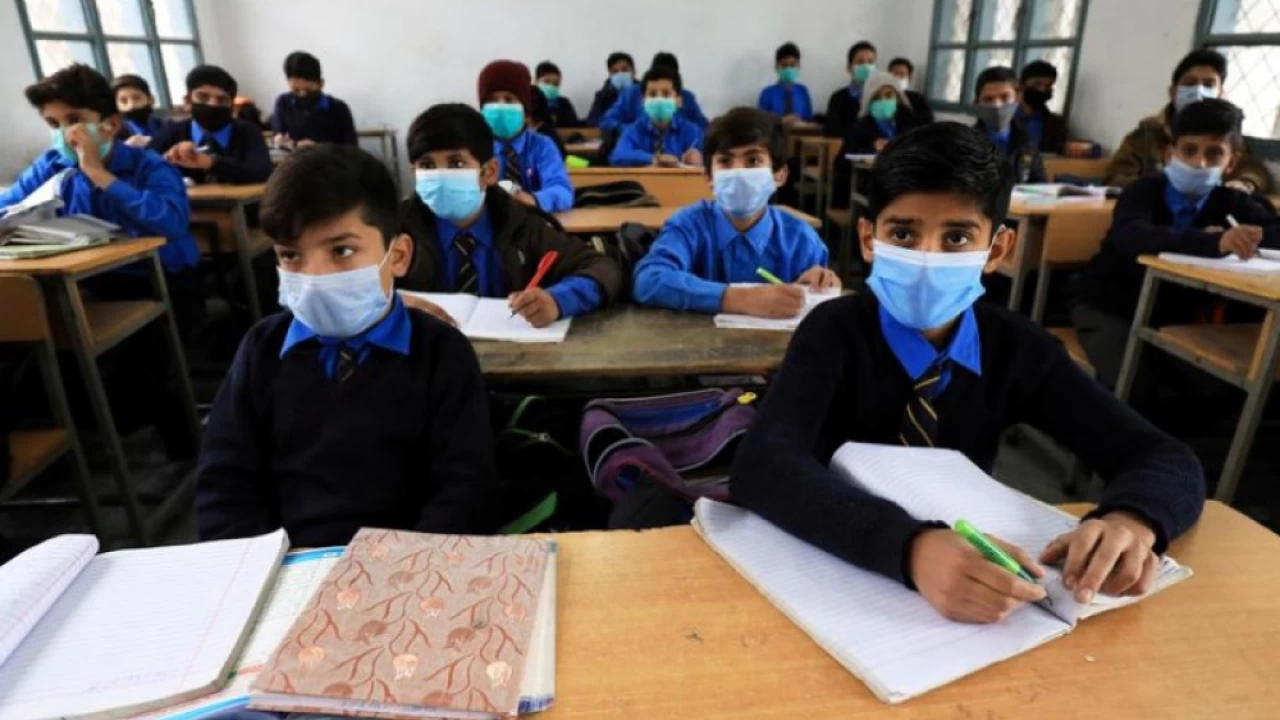 Islamabad: The Islamabad district health officer (DHO) has recommended sealing 10 more schools after detection of COVID-19 cases on Sunday.
According to the details, the District Health Office has issued letters regarding sealing of all affected educational institutions. The letter was issued after detection of cases in these educational institutions.
A letter was sent to DC office regarding sealing of 10 more educational institutions. In a letter to the city administrant, the DHO suggested closing down the 10 more educational institutions immediately in the federal capital. The schools should be kept close till further directions, proposed the health officer.
It may be recalled that corona cases have been reported in nearly 40 educational institutions in the last five days. Letters were issued by the District Health Office regarding the sealing of all affected educational institutions.
Earlier, following to spike in coroanviurs cases, the District Health Officer (DHO) had sealed nine more schools due to confirmation in the cases of students at several educational institutions in Islamabad.
21 cases of coronavirus had been reported in nine more government educational institutions in the federal capital amid surge in coronavirus cases following which the DHO has ordered immediate closure of educational institutions.
According to the letter issued by the DHO, the educational institutions reporting Covid case should be closed immediately and the institutions will remain closed till further intimation.
After the opening of educational institutions, 17 educational institutions have been sealed so far in the capital. Two cases reported in Islamabad Model School for Girls, F-6/1. Four tested positive for coronavirus in Islamabad Model College for Girls, F-7/2.
Two cases confirmed in Islamabad College for Girls, F-6/2 and Islamabad Model School for Girls, G-6/2, respectively. Two cases were reported in Islamabad Model School for Boys, I-8/4.
Two cases of coronavirus were reported in Islamabad Model College for Girls F-7/4. Two cases of corona also confirmed in Islamabad Model School for Girls, Model Town, Humak.
Three cases of Covid-19 also reported in Islamabad Model College for Girls, Rawal Town. Two corona cases were reported in Islamabad Model College for Girls, I-10/4.
On the other hand, Islamabad Deputy Commissioner Hamza Shafqaat said on his Twitter handle, "Due to covid rise Islamabad Administration has started sealing schools for a period of ten days so that contact tracing can be done and positive cases are prevented to interact with other kids."
The per day COVID-19 positivity rate has crossed 10 percent in Islamabad, according to the official.
He said the city s administration had also launched a crackdown on those violating the government-prescribed standard operating procedures (SOPs) to prevent the spread of the virus.
"Please wear masks and get everyone around you vaccinated as soon as possible," the deputy commissioner urged.