Netflix hikes monthly subscription prices in US, Canada 
According to Netflix, the new prices go into effect immediately for new subscribers, but will eventually be applied to all existing members.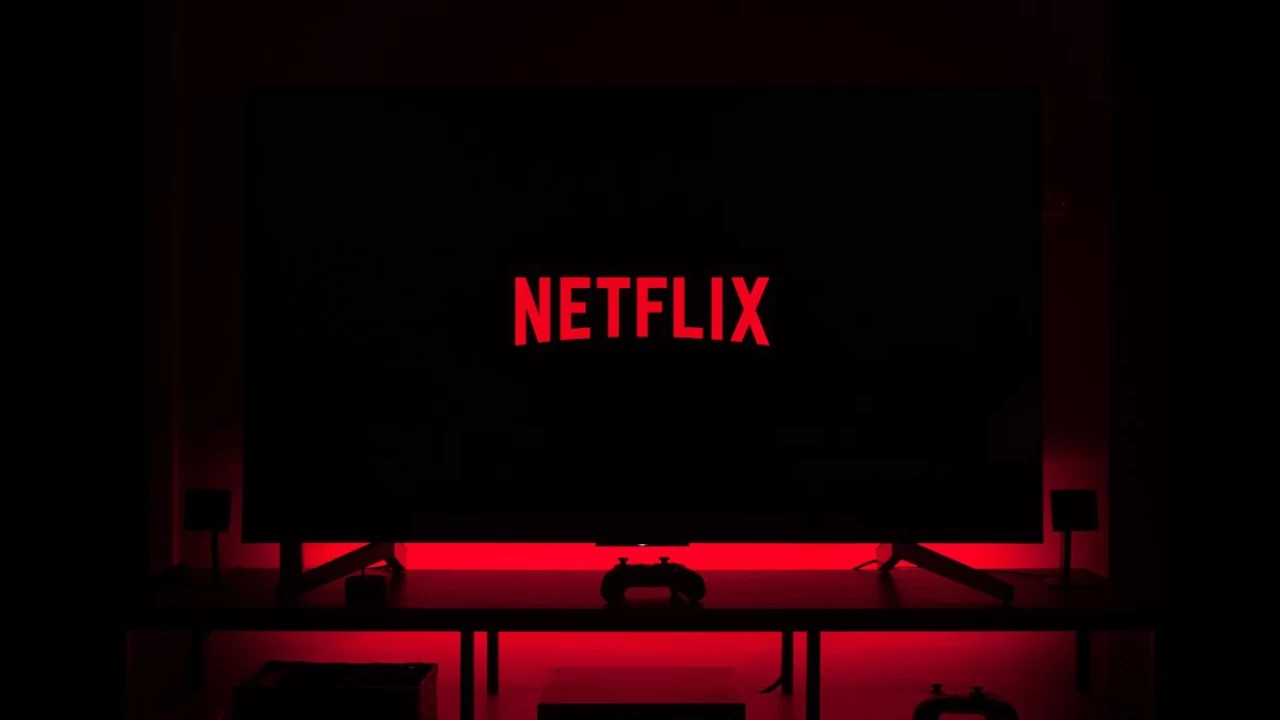 The streaming behemoth, Netflix is raising the price of its streaming subscription service in the United States (US) and Canada for the second time during the COVID pandemic.
According to Netflix, the new prices go into effect immediately for new subscribers, but will eventually be applied to all existing members.
Therefore, those who are already subbed will get an email 30 days before these changes come into effect which will give them a chance to either change their subscription or cancel their plans entirely.
Company's popular Standard plan, which supports high-definition content and allows users to watch separately on two screens, jumps from $13.99 to $15.49.
Up a dollar from what it used to cost before, with the new rates, Netflix is now significantly more expensive than rival streaming services.
So much so that the company's costs will undoubtedly go up, which is why it doesn't really come as a surprise to learn that Netflix has recently announced a price hike. What this means for subscribers is that the Basic plan will now be priced at $9.99 a month
Following the surge, Netflix's Premium plan, which offers Ultra HD and supports up to four screens simultaneously, will increase from $17.99 a month to $19.99 a month.
In a statement to USA TODAY, Netflix said it is raising prices "so that we can continue to offer a wide variety of quality entertainment options".
"We understand people have more entertainment choices than ever and we're committed to delivering an even better experience for our members," said streaming giant in its statement.
The tech giant last raised prices in 2020, as millions of users flocked to streaming services while remaining confined to their homes amid COVID-19 outbreak.
Moreover, most of the company's recent pickup in subscribers has come from overseas.
Netflix isn't the only service that's been raising prices lately. Hulu hiked the price of its ad-supported and ad-free tiers by $1 per month in October.
PM, COAS congratulate Arshad Nadeem for winning gold medal in CWG
His consistency, passion, and hard work hold lessons for our youth.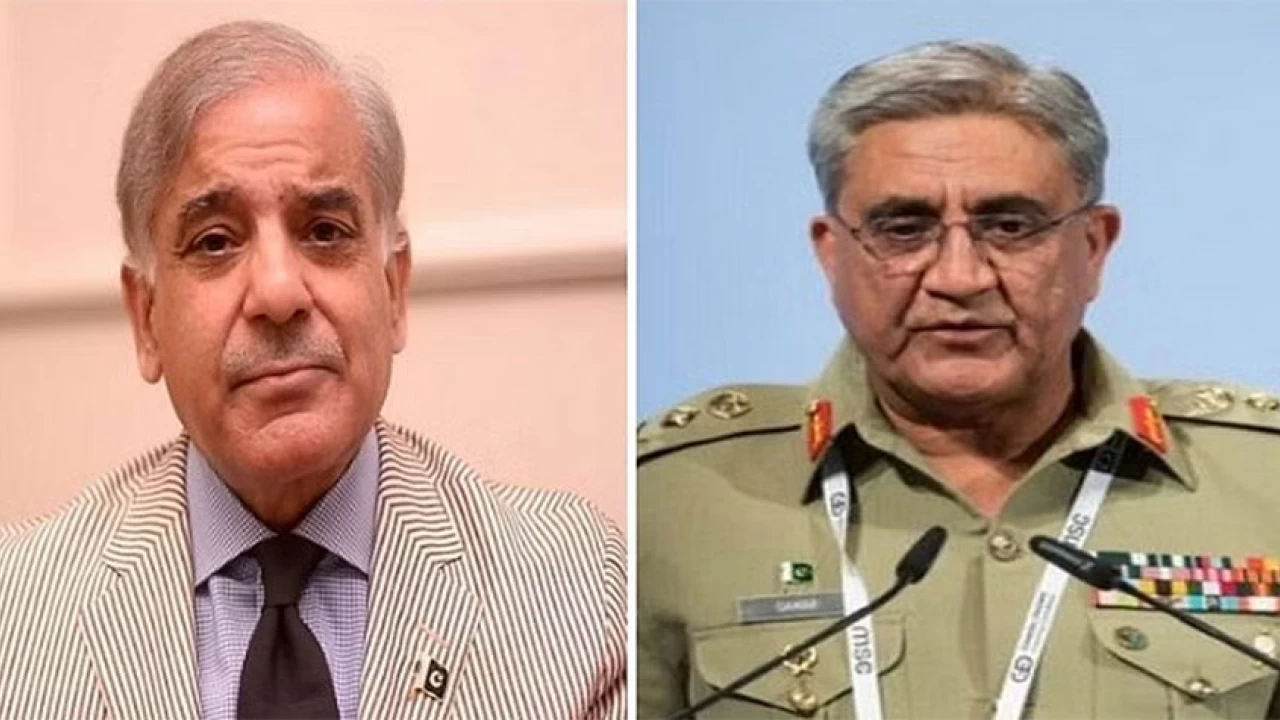 Islamabad: Prime Minister Shehbaz Sharif has congratulated Arshad Nadeem for winning gold medal in the Javelin throw competition at the Commonwealth Games 2022.
In a tweet on Monday, the premier said that Arshad Nadeem has made Pakistan proud, adding that his consistency, passion, and hard work hold lessons for our youth.
What an amazing news to wake up to early this morning! Arshad Nadeem has done Pakistan proud by winning the first gold medal in Commonwealth Games. His consistency, passion & hard work hold lessons for our youth. Congratulations Arshad on your brilliant achievement.

— Shehbaz Sharif (@CMShehbaz) August 8, 2022
Chief of Army Staff (COAS) General Qamar Javed Bajwa has also felicitated Arshad Nadeem for setting a new record and creating history with his exceptional performance at the Commonwealth games.
Pakistan Armed Forces congratulate Arshad Nadeem for an outstanding performance in #CWG and winning gold medal for Pakistan in Javelin Throw. Brilliant Arshad Nadeem, well done for making Pakistan proud.
Pakistan 🇵🇰 Zindabad

— DG ISPR (@OfficialDGISPR) August 7, 2022
China announces fresh military drills around Taiwan
The duration and precise location of the latest drills is not yet known.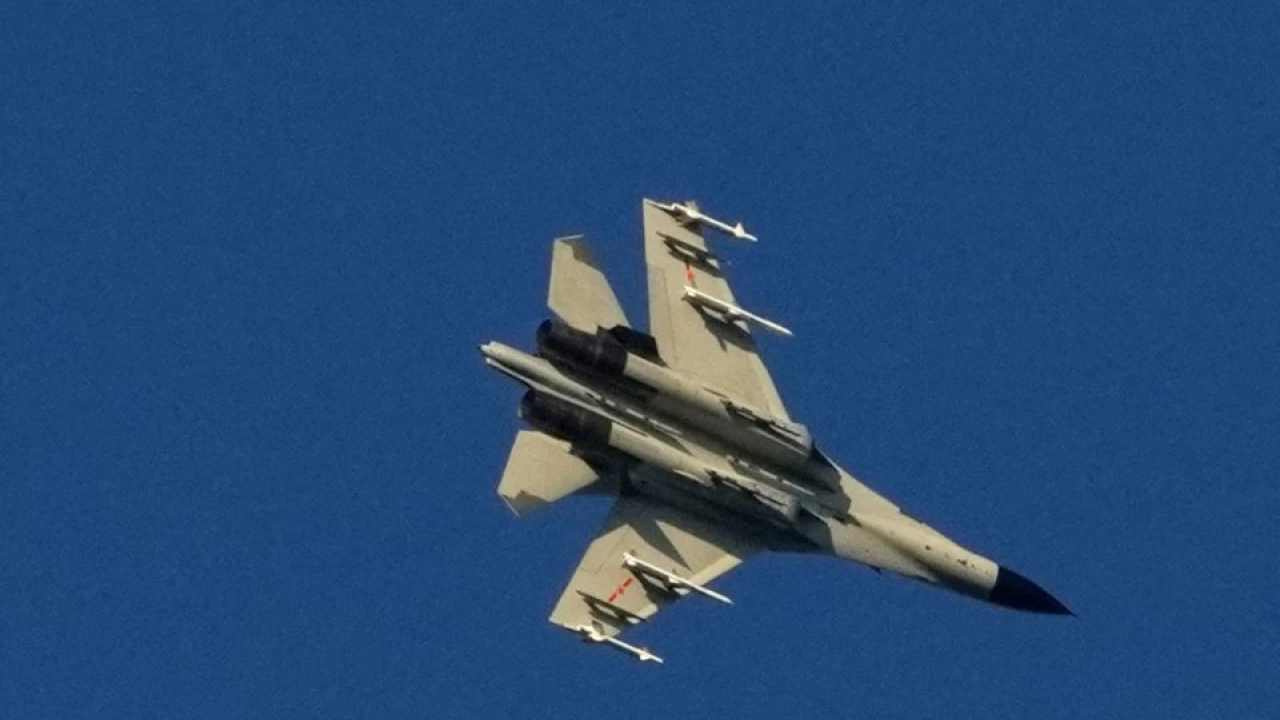 Taipei: China's military announced fresh military drills on Monday in the seas and airspace around Taiwan - a day after the scheduled end of its largest ever exercises to protest against last week's visit to Taipei by U.S. House Speaker Nancy Pelosi.
China's Eastern Theatre Command said it would conduct joint drills focusing on anti-submarine and sea assault operations - confirming the fears of some security analysts and diplomats that Beijing would continue to maintain pressure on Taiwan's defences.
Pelosi's visit to Taiwan last week infuriated China, which regards the self-ruled island as its own and responded with test launches of ballistic missiles over Taipei for the first time, as well as ditching some lines of dialogue with Washington.
The duration and precise location of the latest drills is not yet known, but Taiwan has already eased flight restrictions near the six earlier Chinese exercise areas surrounding the island.
Shortly before the latest drills were announced, Taiwan President Tsai Ing-wen met visiting St. Vincent and the Grenadines Prime Minister Ralph Gonsalves, telling him she was moved by his determination to visit despite China's military pressure.
"Prime Minister Gonsalves has expressed in recent days that the Chinese military drills would not prevent him from visiting friends in Taiwan. These statements have deeply touched us," Tsai said at a welcome ceremony for Gonsalves in Taipei.
It was unclear if Tsai had invited Gonsalves before or after Pelosi's visit. "We don't disclose internal planning or communications between governments," the Taiwanese foreign ministry said when asked by Reuters.
Beyond the firing of 11 short-range ballistic missiles during the four earlier days of exercises, Chinese warships, fighter jets and drones manoeuvred extensively around the island.
Shortly before those drills ended on Sunday, about 10 warships each from China and Taiwan manoeuvred at close quarters around the unofficial median line of the Taiwan Strait, according to a person familiar with the situation who is involved with security planning.
Military talks shelved
Taiwan's defence ministry said Chinese military ships, aircraft, and drones had simulated attacks on the island and its navy. It said it had sent aircraft and ships to react "appropriately".
China's defence ministry meanwhile maintained its diplomatic pressure on the United States, defending its shelving of military-to-military talks in protest at Pelosi's visit.
"The current tense situation in the Taiwan Strait is entirely provoked and created by the U.S. side on its own initiative, and the U.S. side must bear full responsibility and serious consequences for this," defence ministry spokesman Wu Qian said in an online post.
"The bottom line cannot be broken, and communication requires sincerity," Wu said.
China called off formal talks involving theatre-level commands, defence policy co-ordination and military maritime consultations on Friday as Pelosi left the region.
Pentagon, State Department and White House officials condemned the move, describing it as an irresponsible over-reaction.
China's cutting of some of its few communication links with the U.S. military raises the risk of an accidental escalation over Taiwan at a critical moment, according to security analysts and diplomats.
One U.S. official noted that Chinese officials had not responded to calls from senior Pentagon officials amid the tensions last week, but that they did not see this as a formal severing of ties with senior figures, such as U.S. Defence Secretary Lloyd Austin.
Asked directly about those reports, defence ministry spokesman Wu said, "China's relevant counter-measures are a necessary warning to the provocations of the United States and Taiwan, and a legitimate defence of national sovereignty and security".
SOURCE: REUTERS
Rajasthan: Three killed, several injured in temple stampede 
The CCTV footage is being examined for better clarity on the incident.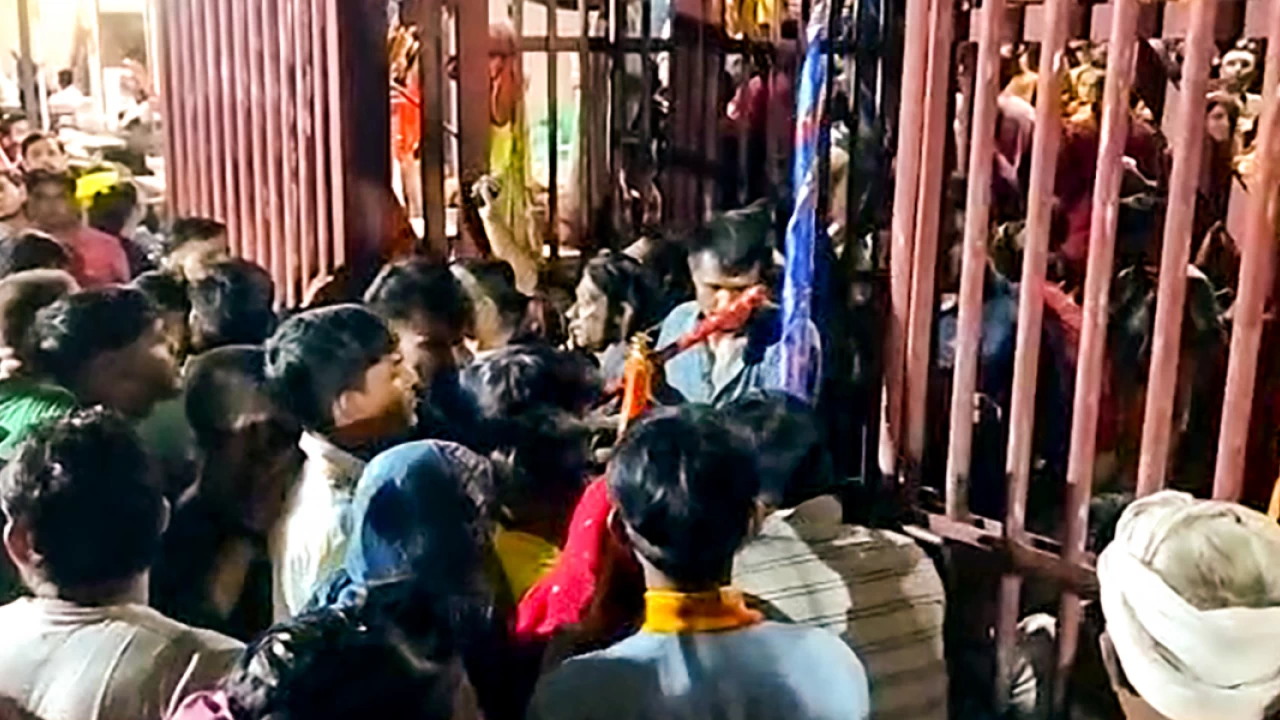 In India, three people were killed and several injured in the result of a stampede at a temple in Rajasthan's Sikar district on Monday.
As per reports, three women were killed in a stampede outside Khatu Shyam Temple in Rajasthan's Sikar district.
The event took place when a sizable crowd moved past the temple's front door.
As soon as the temple opened around 4.30 am, the devotees flocked for 'darshan' on the occasion of 'Gyaras'— an auspicious day as per Hindu calendar.
In one of the queues, a 63-year-old woman with a history of heart ailment collapsed. Following this, two women behind her, too, fell down due to the rush.
They died in the stampede, Superintendent of Police (SP) K Rashtradeep said.
He added that devotees start queuing up hours before the temple is opened.
Prime Minister Narendra Modi and Rajasthan Chief Minister Ashok Gehlot condoled the deaths and wished those injured a speedy recovery.
Moreover, the CCTV footage is being examined for better clarity on the incident.