Nadal beats Khachanov, qualifies for 4th round in Australian Open
Olympic runner-up Khachanov had lost all seven previous meetings with 2009 Australian Open champion Nadal but briefly looked capable of mounting a comeback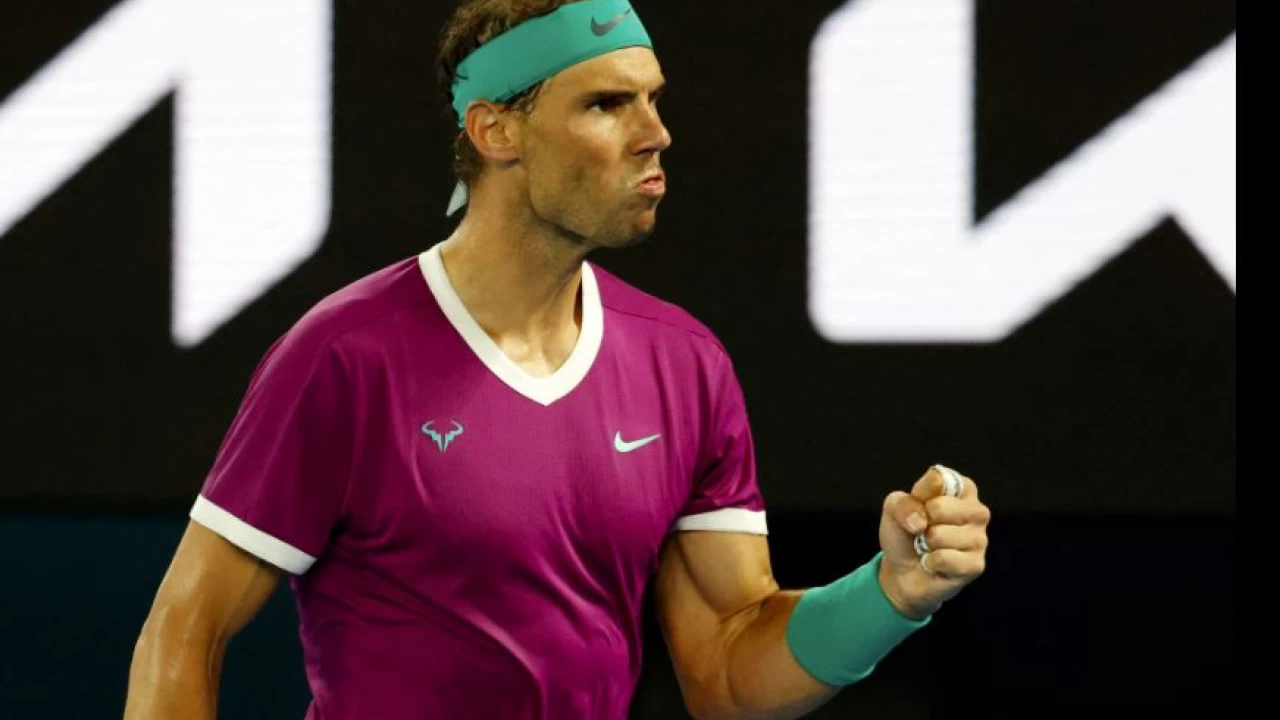 MELBOURNE: Sixth seed Rafa Nadal dropped his first set at this year's Australian Open but still powered through to the fourth round with a 6-3 6-2 3-6 6-1 defeat of Karen Khachanov on Friday.
The Spaniard, seeking to claim a record 21st Grand Slam title in the absence of great rivals Roger Federer and Novak Djokovic, was sensational as he took a two-set lead.
But Khachanov, seeded 28th, threw caution to the wind in the third set, stalling Nadal's charge with some ferocious hitting.
Olympic runner-up Khachanov had lost all seven previous meetings with 2009 Australian Open champion Nadal but briefly looked capable of mounting a comeback.
Nadal seized back control with a break of serve at the start of the fourth, however, and with the clock having ticked past midnight on Rod Laver Arena he finished it off in a hurry.
Nadal, who has reached the last-16 in Melbourne for the 15th time in 17 appearances, will face another Russian, 18th seed Aslan Karatsev, or Frenchman Adrian Mannarino next.
"I played a great player tonight and happy that this was my best match since coming back," the 35-year-old Nadal, who missed the second half of 2021 with a foot injury, said on court.
"I've been going through some tough times in the last year but night's like tonight mean everything."
With Federer still injured and nine-time Australian Open champion Djokovic deported after a visa row, Nadal has a chance to edge ahead of that duo with whom he shares the record for most men's Grand Slam titles.
After routine wins against 66th-ranked American Marcos Giron and German qualifier Yannick Hanfmann in rounds one and two, Khachanov represented a step up in class for Nadal despite the Russian having only ever won one set off the Mallorcan.
Nadal was primed though and won 12 of the first 13 points to stamp his authority all over the court.
Khachanov had no answer to Nadal's intensity and managed to win only one point on Nadal's serve in the opening set.
Nadal broke serve at the start of the second set but Khachanov won an incredible point in the fourth game, picking himself off the floor to crunch a backhand winner and then winning another incredible rally to earn a break point.
He could not convert that and Nadal immediately broke in the next game on his way to a two-set lead.
Khachanov began to hit closer to the lines and with more menace in the third set, which he took after breaking the Nadal's serve for the first time for a 3-1 lead.
Nadal simply found another gear though, firing a stunning backhand winner to break Khachanov's serve, and spirit, in the second game of the fourth set.
SOURCE: REUTERS
Balochistan set to hold local government elections tomorrow
Over 2,000 polling stations declared extremely sensitive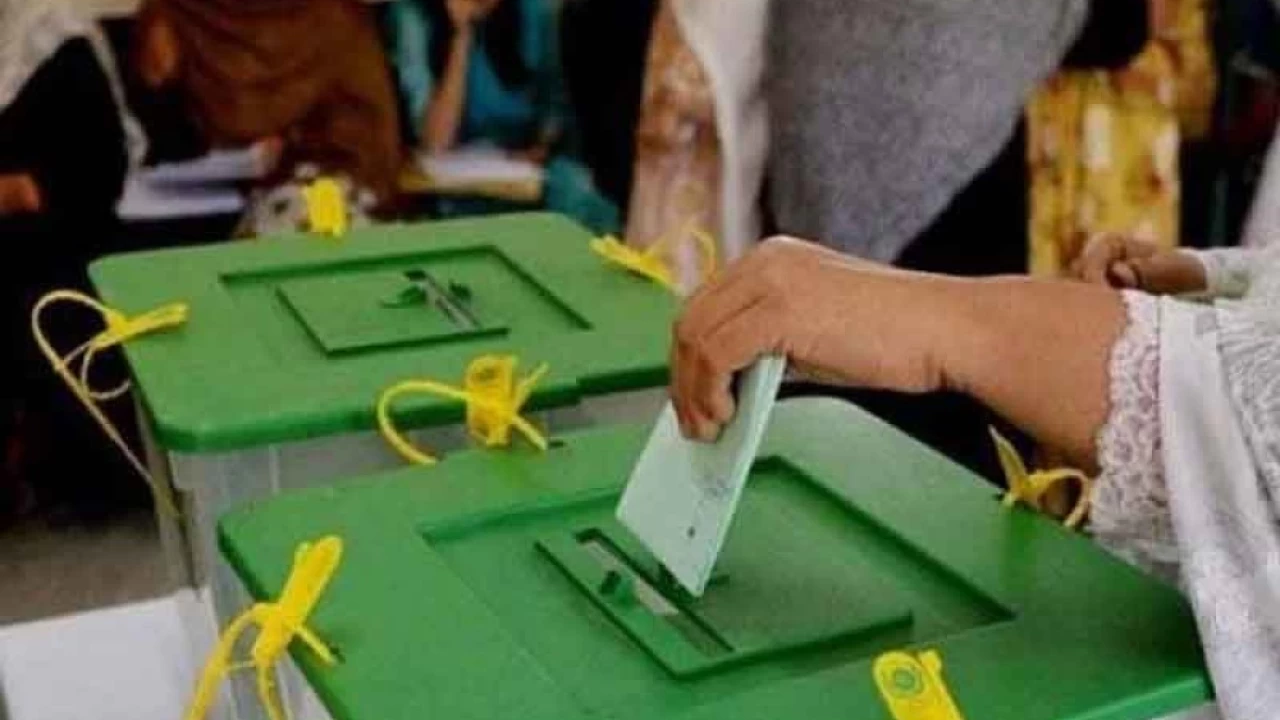 Quetta: Balochistan is all set to hold local government elections in 32 districts on May 29 (Sunday) amid tight security arrangements.
According to details, the Election Commission of Pakistan (ECP) has declared over 2,000 polling stations sensitive and the provincial government has enhanced security to avert any untoward incident during polling.
In Balochistan, a total of 17,774 candidates are contesting the LG elections. Chief Minister Balochistan, Mir Quddus Bizenjo ordered the release of Rs600 million to meet the expenses of the elections including logistics expenditures of the election staff and law enforcement agencies.
According to Provincial Election Commission, the total number of registered voters in the 32 districts is 3,552,398 with over 2,000,000 male voters and 1,546,124 female voters.
The ECP has set up 13,533 polling booths in 5,624 polling stations across 32 districts. Election results will be announced on June 2.
The voters will exercise their votes for seven Municipal Corporations, 49 Municipal Committees, and 838 Union Councils in these districts. There are 6,259 wards including 5,345 rural and 914 urban.
On the other hand, a special security plan was made to ensure peaceful and smooth polling.
Besides, 45,438 security personnel — including members of the police, Levies, Anti-Terrorist Force and Frontier Corps (FC) — will be deployed in and around polling stations. Army troops along with FC personnel would be deployed at all tentative polling stations.
The dinosaurs are back in latest adventure 'Jurassic World Dominion'
The film, which begins its global cinema roll-out on June 1, features plenty of stunning visual effects showing the dinosaurs living alongside humans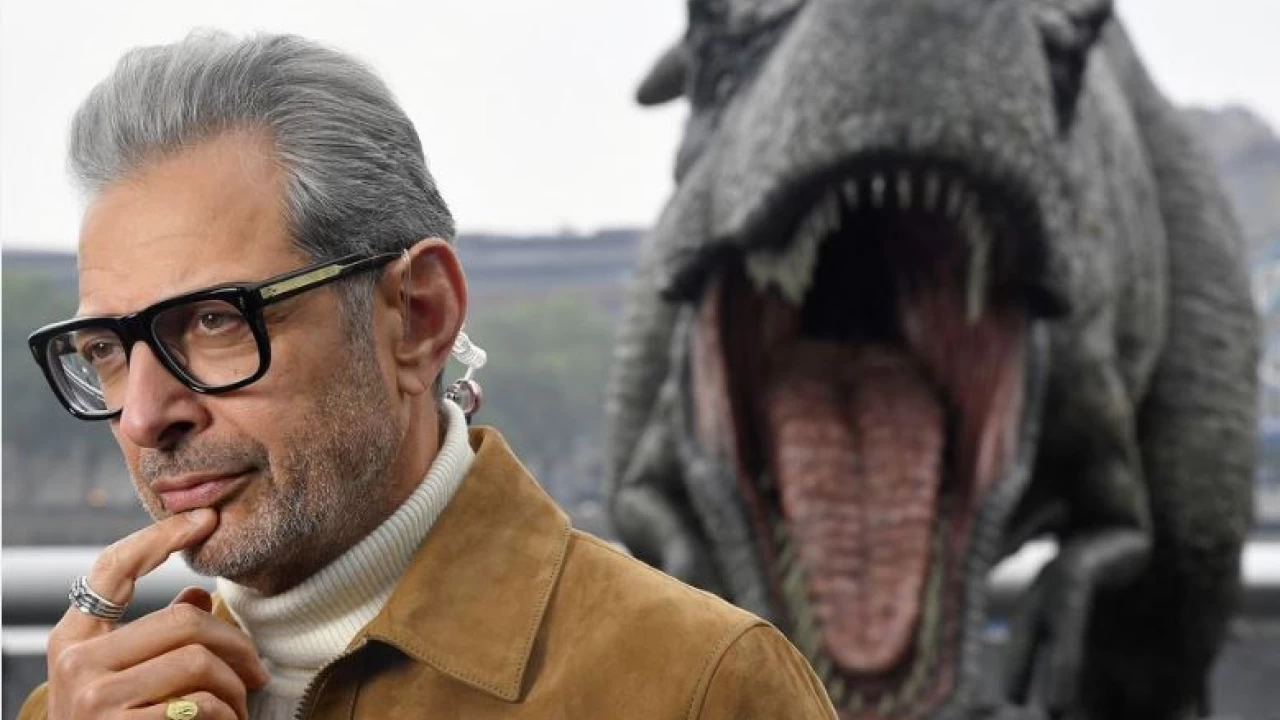 Casts old and new return for more dinosaur misadventures in "Jurassic World Dominion", in a final outing concluding the second trilogy of films in the popular franchise.
The movie is set four years after the destruction of the remote island of Isla Nubar, and dinosaurs roam the entire world, living and hunting among humans.
"Jurassic Park" actors Laura Dern and Sam Neill reprise their roles as paleobotanist Dr Ellie Sattler, now a soil and climate change scientist, and paleontologist Dr Alan Grant, reuniting with their castmate from the 1993 movie Jeff Goldblum, who plays mathematician Dr Ian Malcolm.
The movie sees them join forces with Chris Pratt's animal behaviourist Owen Grady and Bryce Dallas Howard's activist Claire Dearing, who have helmed the more recent "Jurassic World" trilogy of films.
"Both of them (Dern and Neill are) terrific friends... and changed my life for having known them for all these 30 years... We were in a movie that got people's attention and entertained people," Goldblum, who featured in 2018's "Jurassic World: Fallen Kingdom", told Reuters at a London press event for the movie on Friday.
"And now, for the first time, being reunited on screen and getting a chance to work together under these interesting circumstances with this new cast... what a parade and a cobb salad of lucky teammates for me."
The film, which begins its global cinema roll-out on June 1, features plenty of stunning visual effects showing the dinosaurs living alongside humans. Soon enough, threats emerge.
"What I'm so grateful for and why I felt privileged to come back as Dr Ellie Sattler is it has a deeply rooted environmental message as the entire franchise does, because ultimately it's about corporate greed and previous extinction," Dern said.

Howard, whose character was former operations manager at the now closed dinosaur park in the first "Jurassic World" movie, said wrapping up the trilogy which began in 2015 was emotional.
"I cried so much," she said.
"There was some of the actors on my flight home, and they messaged everyone going like, 'Bryce cried the entire 10 hours home.' I'm like, 'I know'."
SOURCE: REUTERS
Court extends interim bail of PM Shehbaz, Humza Shehbaz till June 4
The court allowed PM Shehbaz Sharif and Hamza Shehbaz to leave.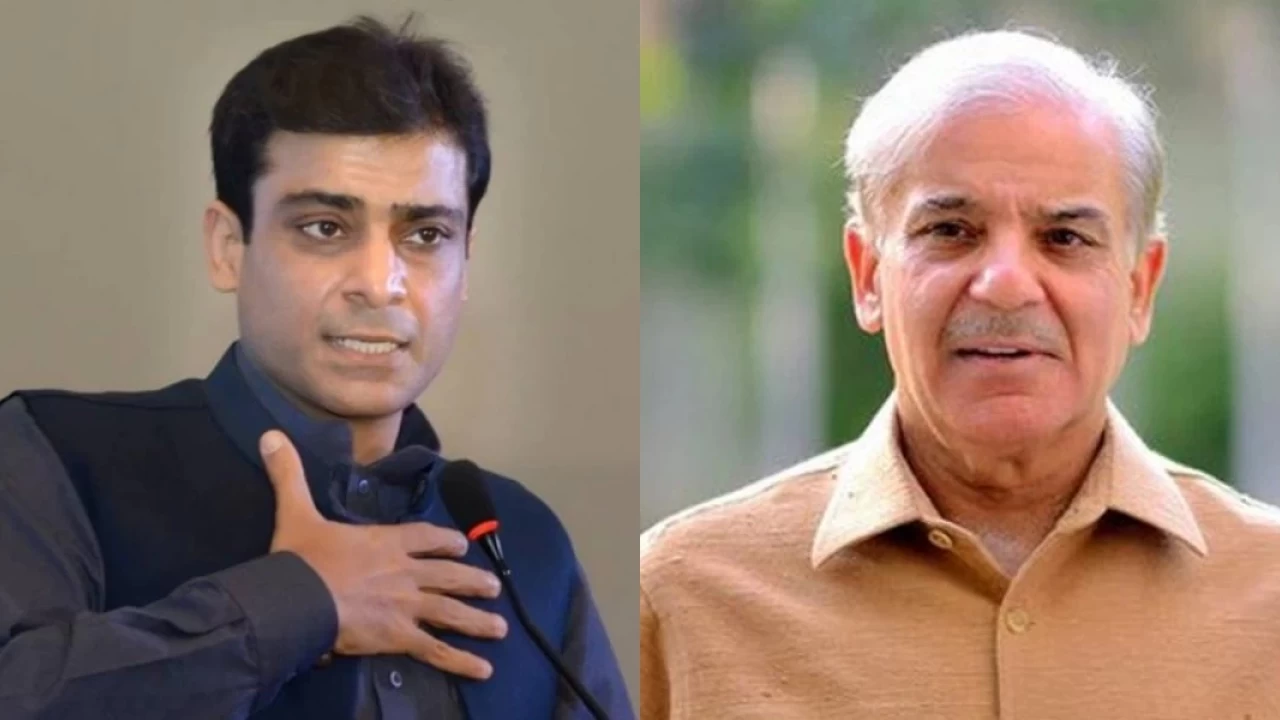 Lahore: A special court in Lahore extended on Saturday the interim bail of Prime Minister Shehbaz Sharif and his son Punjab Chief Minister Hamza Shehbaz until June 4 in the hearing of a Rs16 billion money laundering case against them.
According to details, a special court conducted a hearing of a money laundering case against Prime Minister Shehbaz Sharif and Chief Minister Punjab Hamza Shehbaz.
Prime Minister Shehbaz Sharif and Hamza Shehbaz were present in the courtroom during the hearing.
Judge Ijaz Hassan Awan expressed resentment over the FIA's investigation officer's report about arrest warrants of absconding accused Salman Shehbaz, Malik Maqsood and Tahir Naqvi.
The judge remarked that a report was submitted an year ago about sending notices to the accused to their addresses. Now, the report said that accused were not found at their concerned address. "Which of the reports to be believed", he questioned.
Shehbaz Sharif's counsel Amjad Pervaiz argued that the facts are wrong in the challan. The cases were made by using government machinery, the prosecution was aware that these could not be proved in the court, the counsel said.
The court allowed PM Shehbaz Sharif and Hamza Shehbaz to leave.
The counsel also argued over a plea for a permanent exemption to Prime Minister Shehbaz Sharif in the case.