Ukraine dispute: US, Russia agree to continue talks despite no breakthrough in FMs meeting
Russia doesn't want Ukraine to be part of NATO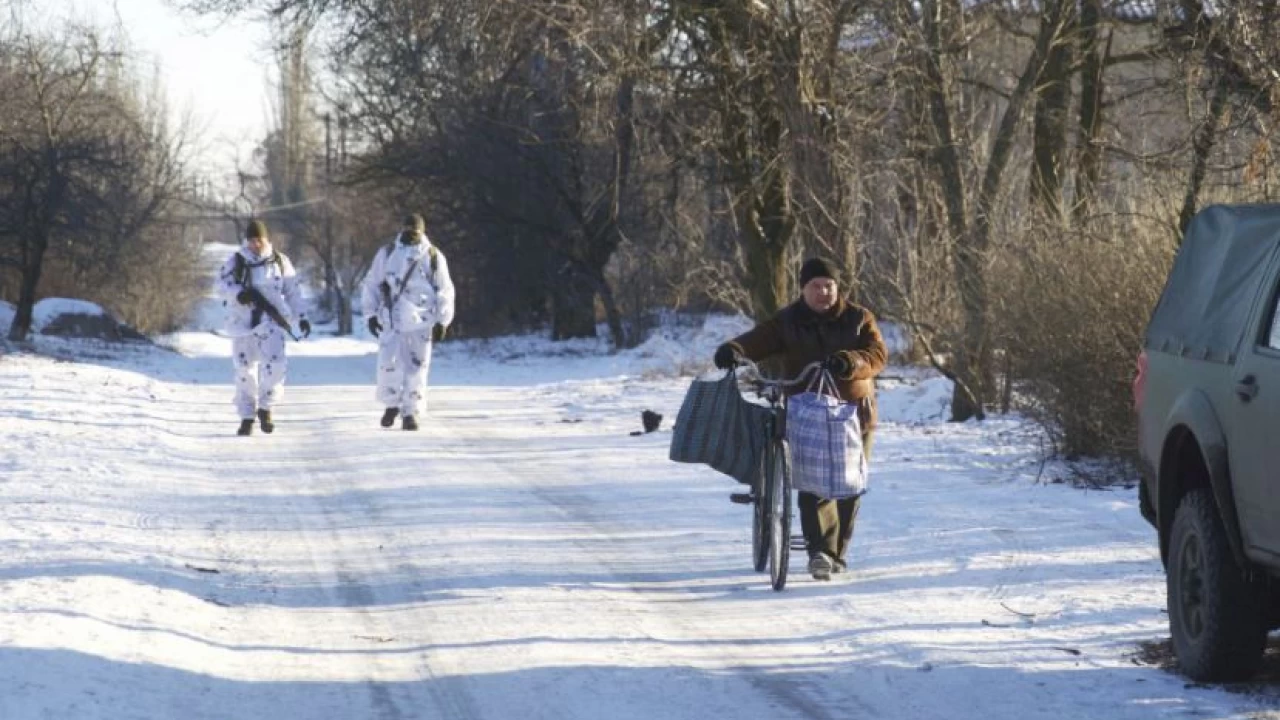 GENEVA: The top US and Russian diplomats made no major breakthrough at talks on Ukraine on Friday but agreed to keep talking to try to resolve a crisis that has stoked fears of a military conflict.
After the talks in Geneva, U.S. Secretary of State Antony Blinken warned of a "swift, severe" response if Russia invades Ukraine after massing troops near its border and Russian Foreign Minister Sergei Lavrov said Moscow was still waiting for a written response to demands for security guarantees.
But both said they were open to further dialogue, and Blinken saw grounds to hope that mutual security concerns could be addressed.
"Based on the conversations we've had -- the extensive conversations -- over the past week and today here in Geneva I think there are grounds for and a means to address some of the mutual concerns that we have about security," Blinken said.
He described the talks as "frank and substantive" and told reporters that Russia now faced a choice.
"It can choose the path of diplomacy that can lead to peace and security, or the path that will lead only to conflict, severe consequences and international condemnation," Blinken said, adding that diplomacy would be preferable.
"We've been clear - if any Russian military forces move across Ukraine's border, that's a renewed invasion. It will be met with swift, severe and a united response from the United States and our partners and allies."
Lavrov said the ball was in Washington's court.
Describing the meeting as open and useful, he said Moscow would understand whether talks were on the right track once it had received a written response to its sweeping security demands from the United States.
"I can't tell you if we're on the right track or the wrong track. We'll understand this when we receive the American response on paper to all the points in our proposal," Lavrov said.
Russia's demands include a halt to NATO's eastward expansion and a pledge that Ukraine will never be allowed to join the Western military alliance.
Blinken said he expected to share with Russia "our concerns and ideas in more detail and in writing next week" and said he and Lavrov had "agreed to further discussions after that".
Russia and the United States could hold another meeting next month to discuss Moscow's demands for security guarantees, Russia's RIA news agency quoted a source in the Russian delegation as saying.
'LET'S NOT GET AHEAD OF OURSELVES'
Lavrov said Russia had worries of its own, "not about invented threats, but real facts that no one hides - pumping Ukraine with weapons, sending hundreds of western military instructors".
Asked about the possibility of a summit between President Vladimir Putin and U.S. President Joe Biden, Lavrov was circumspect.
"Let's not get ahead of ourselves, President Putin is always ready for contacts with President Biden, it's clear these contacts need to be seriously prepared," he said.
Washington's hopes of building a united front of opposition to Moscow were complicated by U.S. President Joe Biden's comments at a news conference on Wednesday in which he suggested that allies might be divided on how to respond to a "minor incursion" by Russia into Ukraine.
Before Friday's meeting, Blinken swung through Europe to try to shore up U.S. allies' commitments to hit Russia with economic sanctions if it goes ahead with an invasion of Ukraine.
In Kyiv on Wednesday, Blinken assured Ukraine of U.S. support. Blinken, before meeting German, French and British officials in Berlin on Thursday, said Russian President Vladimir Putin could order an invasion imminently.
Blinken's deputy, Wendy Sherman, and Lavrov's deputy, Sergei Ryabkov, also met in Geneva last week, without a breakthrough.
SOURCE: REUTERS
PM Shehbaz Sharif resolves to transform Pakistan into an economic power
"We are resolved to turn it into an economic power"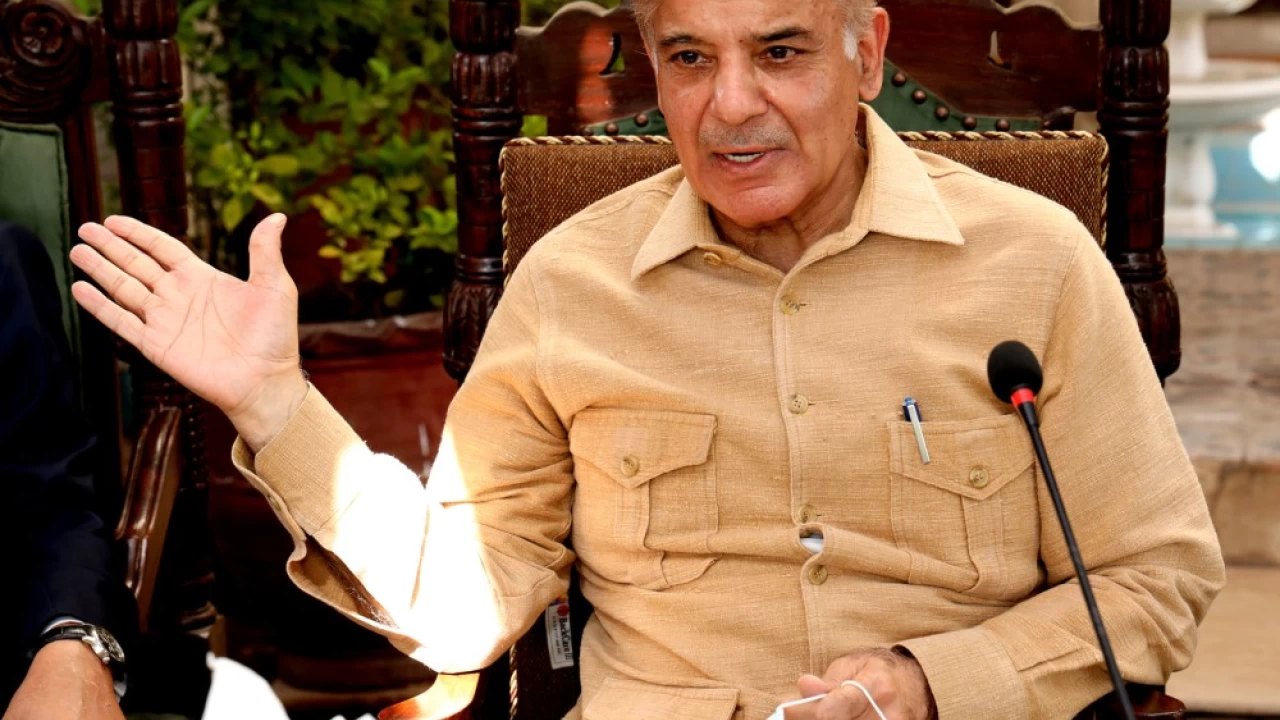 Islamabad: Prime Minister Muhammad Shehbaz Sharif on Saturday reiterated his resolve to transform Pakistan into 'an economic power'.
On his Twitter handle, the prime minister referring to Youm-e-Takbir, being celebrated today in the country, said in the year 1998, the then prime minister Muhammad Nawaz Sharif, in a bold show of leadership, rejected all the pressures and inducements and made Pakistan a nuclear power.
"Today in 1998, PM Nawaz Sharif rejected pressures & inducements in a bold show of leadership & made Pakistan nuclear power of the world. Now we are resolved to turn it into an economic power. My gratitude to all those who helped make our defense invincible. Youm-e-Takbir Mubarak," he said in a tweet.
Today in 1998, PM Nawaz Sharif rejected pressures & inducements in a bold show of leadership & made Pakistan nuclear power of the world. Now we are resolved to turn it into an economic power. My gratitude to all those who helped make our defense invincible.

Youm-e-Takbir Mubarak

— Shehbaz Sharif (@CMShehbaz) May 28, 2022
Iran captures two Greek tankers amid row over US oil grab
The United States had confiscated the Iranian oil cargo held onboard few days ago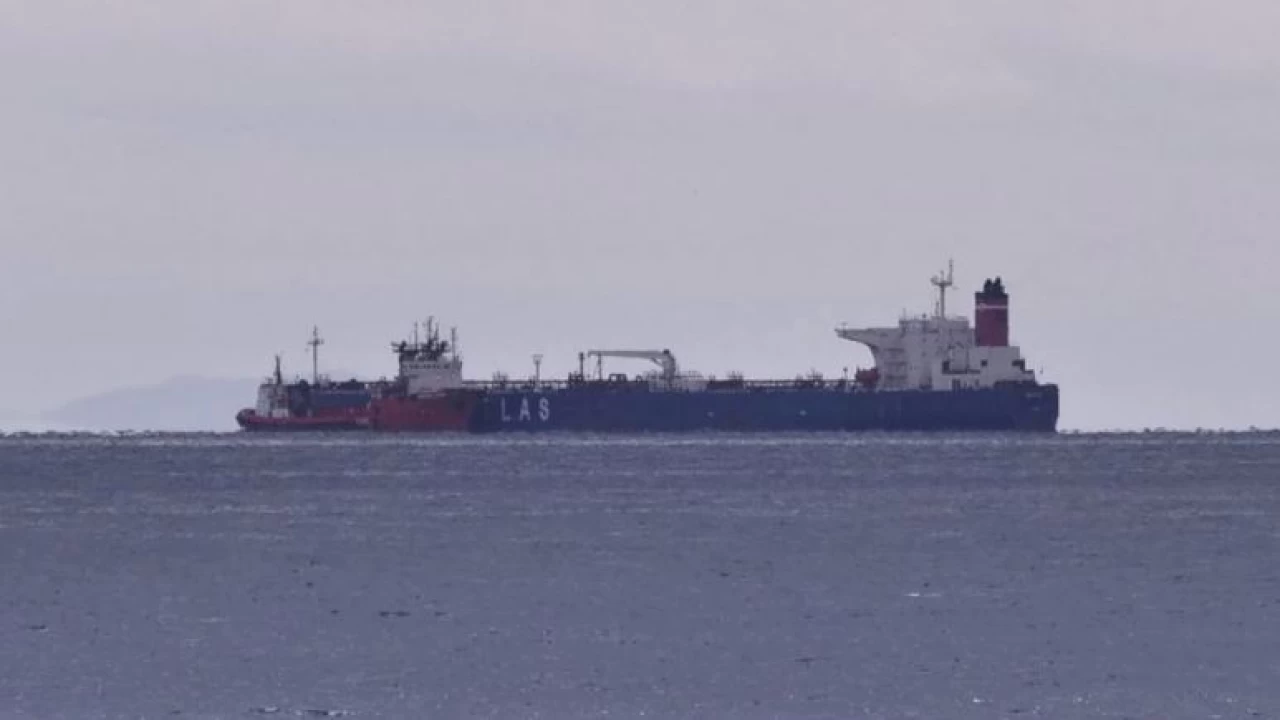 Iranian forces seized two Greek tankers in the Gulf on Friday, shortly after Tehran warned it would take "punitive action" against Athens over the confiscation of Iranian oil by the United States from a tanker held off the Greek coast.
"The Revolutionary Guards Navy today seized two Greek tankers for violations in Gulf waters," said a Guards statement, quoted by Iranian state news agency IRNA. It gave no further details and did not say what the alleged violations were.
Greece's foreign ministry said an Iranian navy helicopter landed on Greek flagged vessel Delta Poseidon, which was sailing in international waters, 22 nautical miles from the Iranian shore, and took the crew hostage, among them two Greek citizens.
It said a similar incident took place on another Greek-flagged vessel near Iran, without naming the ship, adding both actions violated international law and Greece had informed its allies, as well as complained to Iran's ambassador in Athens.
Greece-based Delta Tankers, which operates the Delta Poseidon, could not be immediately reached for comment.
Greek authorities last month impounded the Iranian-flagged Pegas, with 19 Russian crew members on board, near the coast of the southern island of Evia due to European Union sanctions.
The United States later confiscated the Iranian oil cargo held onboard and plans to send it to the United States on another vessel, Reuters reported on Thursday.
The Pegas was later released, but the seizure inflamed tensions at a delicate time, with Iran and world powers seeking to revive a nuclear deal that Washington abandoned under former President Donald Trump in favour of returning sanctions on Iran.
Earlier on Friday, Nour News, which is affiliated to an Iranian state security body, said on Twitter: "Following the seizure of an Iranian tanker by the Greek government and the transfer of its oil to the Americans, #Iran has decided to take punitive action against #Greece."
It did not say what kind of action Iran would take.
The Pegas was among five vessels designated by Washington on Feb. 22 - two days before Russia's invasion of Ukraine - for sanctions against Promsvyazbank, a bank viewed as critical to Russia's defence sector.
It was unclear whether the cargo was impounded because it was Iranian oil or due to the sanctions on the tanker over its Russian links. Iran and Russia face separate U.S. sanctions.
NUCLEAR TALKS
A maritime security source said the other tanker seized on Friday was the Greek-flagged Prudent Warrior. Its operator, Greece-based shipping firm Polembros, told Reuters there had been "an incident" with one of its ships, without elaborating, adding it was "making every effort to resolve the issue."
U.S. advocacy group United Against Nuclear Iran (UANI), which monitors Iran-related tanker traffic through ship and satellite tracking, said Prudent Warrior was carrying a cargo of Qatari and Iraqi oil, while the Delta Poseidon was loaded with Iraqi oil.
Each vessel was carrying approximately one million barrels, it said.
"This should have direct implications on the JCPOA (Iran nuclear) negotiations and further stalling any chances of reviving a deal," Claire Jungman, chief of staff at UANI, told Reuters.
A spokesperson with the U.S. Fifth Fleet in Bahrain said it was aware of the reported seizures and was looking into them.
Also on Friday, Iran summoned an envoy of Switzerland, which represents U.S. interests in Tehran, to protest against the Pegas oil seizure, the Iranian foreign ministry said.
"The Islamic Republic expressed its deep concern over the U.S. government's continued violation of international laws and international maritime conventions," state media quoted the foreign ministry as saying.
A spokesperson for the U.S. Department of Justice declined to comment on the oil seizure.
IRNA quoted Iran's Ports and Maritime Organization as saying the tanker had sought refuge along the Greek coast after experiencing technical problems and poor weather. It called the seizure of its cargo was "a clear example of piracy".
SOURCE: REUTERS
The United States on Wednesday imposed sanctions on what it described as a Russian-backed oil smuggling and money laundering network for Iran's Revolutionary Guards' Quds Force.
In 2019, Iran seized a British tanker near the Strait of Hormuz for alleged marine violations two weeks after British forces detained an Iranian tanker near Gibraltar, accusing it of shipping oil to Syria in violation of European Union sanctions. Both vessels were later released.
7 Indian troops perish in accident near disputed border with China
The incident happened early Friday when a vehicle carrying the soldiers skidded off the road and plunged about 50 feet into the Shyok River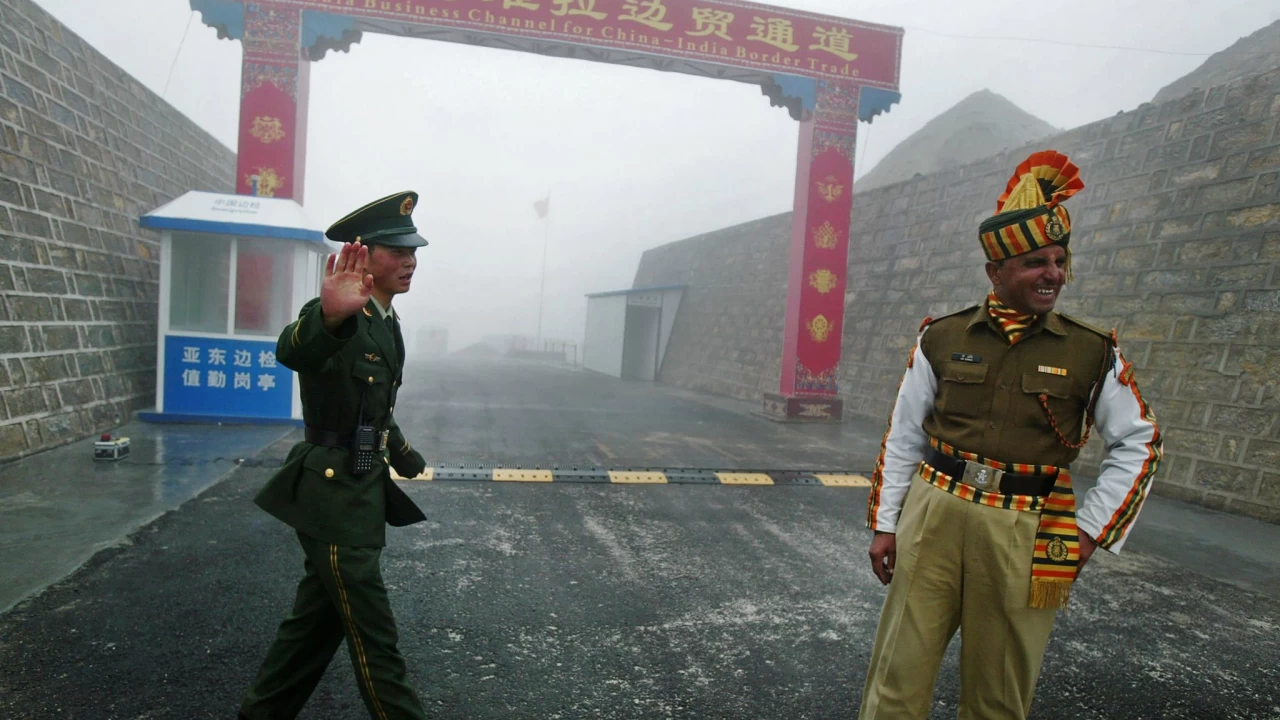 At least seven Indian soldiers were killed and 19 others injured in a road accident in the remote Ladakh region, close to the country's disputed border with China, police said on Friday.
The world's two most populous nations redirected tens of thousands of additional troops into the high-altitude Himalayan region after a deadly hand-to-hand battle in June 2020 left at least 20 Indian and four Chinese soldiers dead.
"Seven soldiers killed, 19 injured in the remote Nubra area," a senior police officer in Ladakh told AFP.
The incident happened early Friday when a vehicle carrying the soldiers for deployment close to the contested frontier skidded off the road and plunged about 15 metres (50 feet) into the Shyok River, according to the official.
"Anguished by the bus accident in Ladakh in which we have lost our brave army personnel," India's Prime Minister Narendra Modi tweeted.
"My thoughts are with the bereaved families. I hope those injured recover at the earliest. All possible assistance is being given to the affected."
India and China, after fighting a full-scale border war in 1962, have long accused each other of trying to seize territory along their unofficial divide, which is known as the Line of Actual Control (LAC).
Relations have soured dramatically since a June 2020 clash along one section between Ladakh and Tibet.
Both sides have since reinforced the region with extra soldiers, military hardware and new infrastructure as multiple rounds of military and diplomatic talks have failed to de-escalate tensions.
SOURCE: AFP