Journey from resistance to reconciliation!
The effects of the US withdrawal from Afghanistan and the Taliban's occupation of the entire country are being felt throughout the region.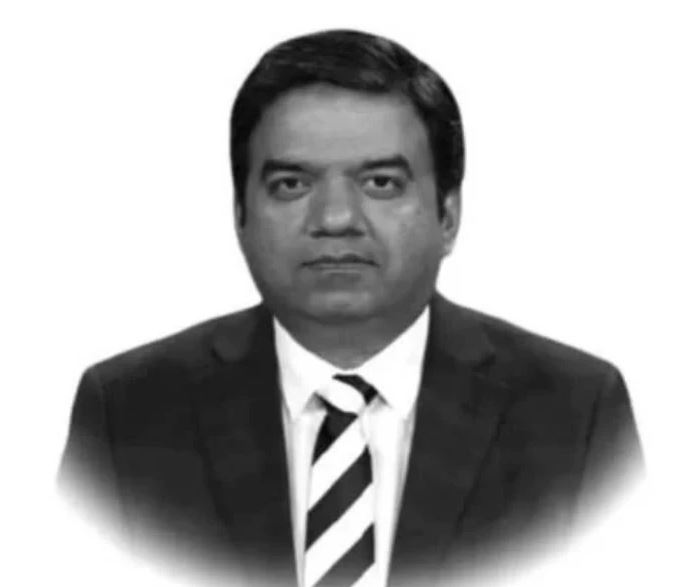 The Afghan Taliban will conquer Kabul, a prediction made by the US intelligence a year ago, and the chairman of the US military, Joint Chiefs of Staff General Mark Milli, acknowledged it in a US Senate committee. Mark Milli also said he had been adamant for a year that if the United States left Afghanistan unconditionally, no one would be able to stop the Afghan Taliban from occupying the country, with the help of the United States and its allies. The established Afghan army and government will disintegrate.
In view of this change in the region, major capitals have formulated policies and Pakistan is nowhere to be seen in these policies. Whether it is the US trilateral defense alliance-- Oaks --or the four-member informal alliance-- Quad, or the European Union's Indo-Pacific policy, India seems to be important in all pacts.
A few short-sighted people who call themselves intellectuals and analysts are celebrating victory without fully understanding the situation in the region. Terrorism has witnessed an increase in the country since the formation of the Afghan Taliban government, and after the Taliban's victory, there were 35 terrorist attacks in Pakistan in August alone, in which 52 civilians were killed. The figures, published by the American broadcaster Bloomberg with reference to the South Asia Terrorism Portal, are shocking. Economic activity is influenced by Bloomberg reports, and foreign investors and international financial institutions formulate policies based on Bloomberg reports.
It's not difficult to predict what effect the Bloomberg report and the new wave of terrorism will have on the country's already crippled economy, but some unscrupulous friends of the rulers are still chanting "all is well". Same Bloomberg report mentioned that a foreign investor had postponed a deal to buy a Pakistani company, which is just one example.
Ameer Khan Muttaqi, the foreign minister in Kabul's interim government, said in a statement yesterday that US drones were flying over Afghanistan, a clear violation of state sovereignty. He named the United States and called on governments around the world to respect Afghanistan's sovereignty. Where did these drones fly from and through which route did they enter Afghanistan? The interim government of Kabul has not given any indication yet but this issue will also arise tomorrow and Pakistan could be traditionally blamed. Prime Minister Imran Khan had long ago raised the slogan of "Absolutely Not", but perhaps the new administration of Kabul also began to doubt Islamabad and this slogan became a sign of diplomatic failure and our rulers were seen muttering this message.
"Even strangers are angry with me, even strangers are unhappy."
If that were the case, efforts would have been made to improve the situation, but the situation is much worse now. A storm is about to lift. The coming of this storm is signaled by a bill to be introduced in the US Senate. The bill aims to impose sanctions on those who helped the Taliban conquer Kabul. Within 180 days of the bill's passage, the Secretary of State, Secretary of Defense and Director of National Intelligence will submit a report to the congressional committee detailing Taliban supporters.
The first report will look at which state and non-state actors, including the government of Pakistan, helped the Taliban between 2001 and 2020. Who provided the Taliban with safe havens, financial support, intelligence, medical care and supplies? Armed them and helped determine their military, administrative or strategic direction? It will also look at how the Pakistani government, including state and non-state actors, helped overthrow the US-led Afghan government in 2021. The report, called for in the proposed US congressional bill, also called for a review of allegations that the Pakistani government, including state and non-state actors, attacked the Taliban in the September 2021 Panjshir Valley and resisted the Taliban. Helped
The powers that be must have sensed the internal situation of the country and the geopolitical situation in the region and the storm raging in the US Congress. Feeling the atmosphere and maybe that is why the ruling party is also going into electoral mode. Recently, a few political birds that have changed allegiances have been brought under the sway of the PTI. These birds have come at a price, not at the behest of traditional power centers, but at the behest of this government. The leaders of the opposition parties will also get hints and they have sensed the situation on the basis of political experience.
The signs that the opposition making preparations have been circulating for days, but former Prime Minister Mian Muhammad Nawaz Sharif's virtual address on Tuesday is an important development in this regard. Former Prime Minister Mian Nawaz Sharif said, "Your and my slogan is, respect the vote, these are our goals, abide by the constitution, do not break the parliament, do not arrest the prime minister, let the country run, and respect the civil government.
If we get all this through reconciliation, then Bismillah (With the name of Allah Almighty), if we get it through resistance, then still Bismillah, we are ready for both." This speech of the former prime minister is a sign of political change in the country, the clear proof of which and the first major change is the willingness of the PML-N leader himself for reconciliation.
All further stages in the journey from resistance to reconciliation are in the hands of PML-N President Mian Shehbaz Sharif. It seems that Shehbaz Sharif has persuaded his elder brother without holding his feet. If this is indeed the case, then understand that now an interesting turning point has come in this political game and this is the decisive turning point.
More than 30 thousand Afghan children getting free education in KP
Peshawar: Pakistan has always helped, accommodated, and treated Afghan refugees like its own citizen and provided them all the basic facilities in limited resources and challenging situations.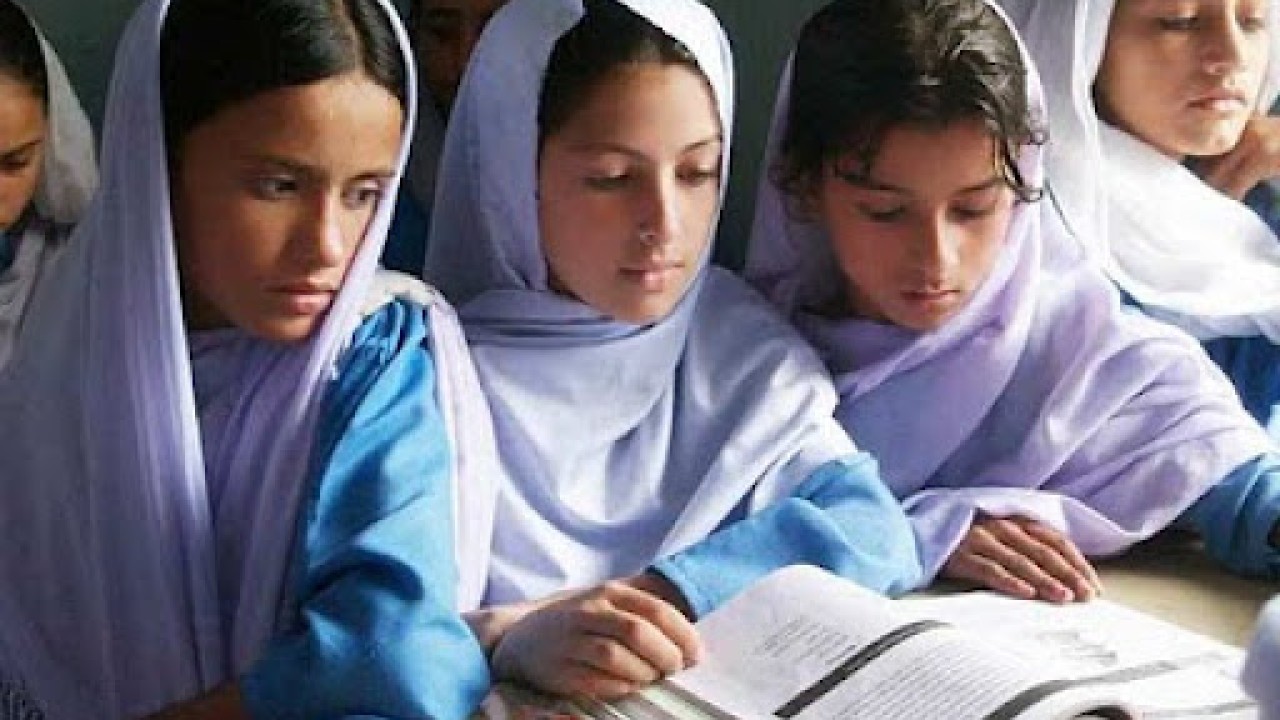 The top priority was paid to the health and education of Afghan children at refugee camps to protect them from the adverse effects of displacement and to make them useful citizen to serve their country and nation.

The government of Pakistan has established as many as 99 schools from KG to Grade six in Khyber Pakhtunkhwa province for Afghan refugees' children in five districts including Peshawar, Kohat, Mardan, Hari Pur and Lower Dir where 33,117 children including girls and boys are currently enrolled.

According to an official of Afghan Commissionerate, there are a total 27 girls schools including seven in Peshawar, three in Kohat, five in Mardan, seven in Haripur and five in Lower Dir. Similarly the government has set up 43 boys and 29 co-education schools in these districts.

He said that till September this year 12020 girls and 21097 boys were enrolled at these schools, adding that in August this year the accumulative strength of girls and boys children was 31508.

He said that the government has also hired services of Afghan nationals along with Pakistani teachers at the schools to provide opportunities to Afghans.

He said that out of a total 99 head teachers 52 are Afghan males and 11 females heads and only 18 Pakistani male head teachers were appointed.

Similarly, out of a total 516 teachers, 155 males and 107 females are Pakistani while 35 females and 219 males are Afghan nationals.

Regarding dropout of school children, he said that 160 left the schools due to repatriation to their motherland, 127 shifted to other places and 105 remained absent for a long time, however, efforts were being made to enroll more children of refugees to the schools.

Shahid Anwer a school teacher at the Afghan refugee camp here told APP that he has been teaching at the refugee school from last 29 years adding that all basic facilities including books, washrooms, playgrounds, solar electricity, and clean drinking water were available at these institutions.
He said the schools are being run in morning and evening shifts wherein boys come in the morning and girls in the afternoon, adding that hundreds of Afghan students have completed their education from this school and now serving as engineers, doctors, lawyers, and at other important posts.

He said earlier Afghan curriculum was taught at the schools but now Pakistani curriculum endorsed by UNHCR is being taught to the students.

An Afghan refugee Wasiullah talking to APP expressed gratitude to the Pakistan government and the nation for extending full support to the refugees and entertaining them like a family.

He said the refugees received a warm welcome and hospitality until the date and never ever felt insecure or migrant in Pakistan. He said their children were getting an education in Pakistan and all other facilities.
SOURCE : APP
Two students dead as car collides with truck in Rawalakot
Rawalakot : A collision between a school van and a grain truck resulted in the death of two students Thursday.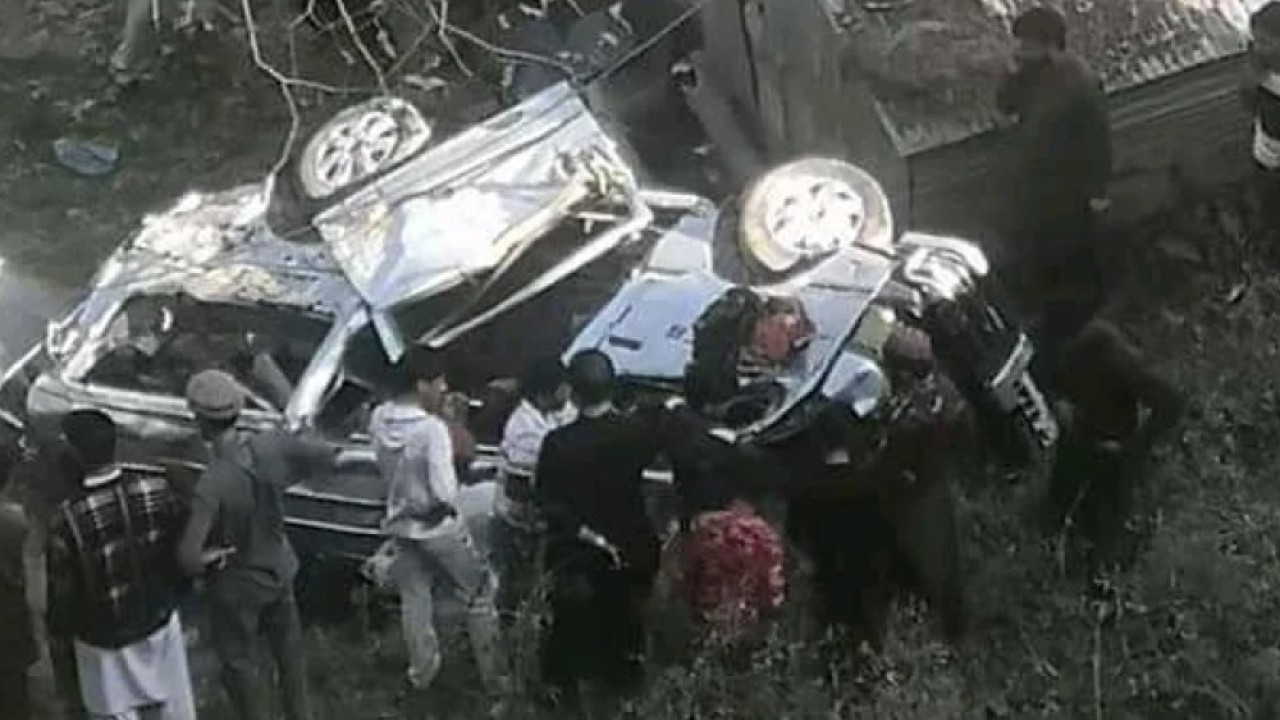 According to details, a school van has collided with a loader truck near Khaigala and fell into a ditch. There were 26 to 28 boys and girls sitting in the van.
After the horrible accident, wounded boys and girls were shifted to CMH Rawalpindi, and the condition of most of the children is critical.
Citizens have also been asked to donate blood for injured children.
Police said that two students were killed and 15 others were injured in the accident and they were shifted to CMH.
Lal Haweli to be converted in university soon, says Shiekh Rasheed
Rawalpindi : The Federal Interior Minister Shiekh Rasheed announced on Thrusday that his house "Lal Haweli " would become a university soon.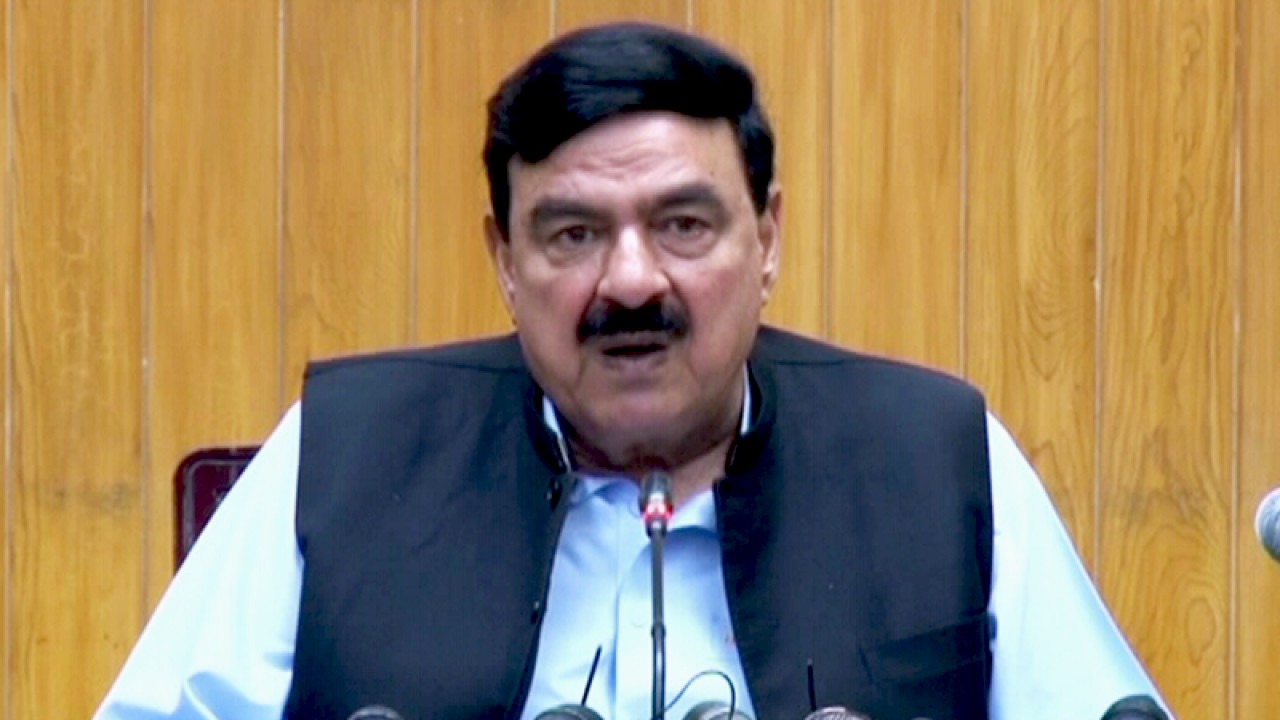 While talking to the media at the inauguration of the Multipurpose Academic Hall at Government Associate College for Women, Shiekh Rasheed has said that the Lal Haveli would be changed in university.
Federal Interior Minister stated, "Lal Haveli will play a role in educating girls from top foreign universities."Sheikh Rashid, speaking at a college occasion, suggested that colleges and institutions should be built on any vacant properties in Rawalpindi.
The Federal Home Minister further stated that transportation in females' colleges has received special attention and will continue to do so. There is no way a girl will walk more than a kilometer.
Sheikh Rasheed Ahmed also stated that the focus currently is on hospitals, stating that the Holy Family Hospital has received 20 ventilators and that the Nalla Lei Expressway and Ring Road project has been approved.
Interior Minister Sheikh Rashid Ahmed assured on Wednesday that the Pakistan Tehreek-e-Insaaf (PTI) government would complete its five-year constitutional term.
Talking to media persons, he said that all efforts are being made to provide relief to the citizens.
Prime Minister Imran Khan chaired the weekly meetings to review prices of essential commodities and steps were being taken to control price hikes.
While answering a question he said, "I am happy that Pakistan Democratic Movement has selected my city for protest. If they will not take the law into their hands then there will be no problem."