Falling dollar, rising inflation
Wisdom on the streets says that when the dollar soars high, inflation rises too, while a fall in the value of the greenback leads to a reduction in prices of necessities.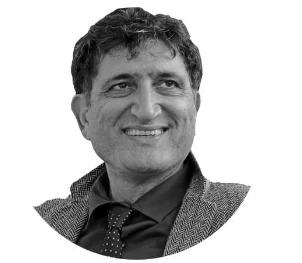 Perhaps for the very first time, the dollar has fallen by almost Rs. 15 against the Pakistani rupee, however, commodity prices have remained constant. Per unit cost of petroleum products, electricity and gas have not reduced either.
So why did the people not get any relief? A question being asked by everyone yet answered by none.
The truth is that the economy is suffering from a triple lack of planning, teamwork and expertise. Day by day, troubles faced by the country increase with alarming speed. All hopes by common folks to be able to earn and for inflation to fall have been dashed.
The government itself appears baffled and confused. The Finance Minister says GDP will grow by 4% this year. The International Monetary Fund (IMF) and World Bank have put the figure at 1.5% and 1.3% respectively. Our population will continue to expand by 2.5% per annum. Thus, one way or the other, our GDP will go into negative growth. Experts say Pakistan needs to grow by at least 6% this year, otherwise, more than 3 million people will become unemployed.
The theory about dollar rates affecting inflation appears weak here. The government's plans and its willingness to execute them is all that matters. Till now neither has the federal government shown us its vision, nor the direction it wishes to take the economy on. As for homework, well, the less said the better.
This sordid tale started with our own local Aristotle, Asad Umar, whose appointment was trumpeted as the gateway to Pakistan's prosperity. Then we were informed that the IMF-sanctioned Hafeez Sheikh and Raza Baqir (Governor State Bank of Pakistan), have magic wands which will restore us to glory. Now, this responsibility lies with Hammad Azhar while Shaukat Tareen is also on the way to take up some charge or the other. How seriously the PTI-led government planned for the economy is evident from the current game of musical chairs.
Pakistan's economy was heavily reliant on cotton and textile. Cotton is a boon, a crop that takes minimal water to grow while bringing in precious foreign exchange. Thanks to the untiring negligence of our rulers, we have had the lowest production of cotton in 30 years. Out of 212 total government organizations, 197 are running in loss. The steel mill is Rs. 480 billion in debt while for PIA this figure is close to Rs. 430 billion. The government's bright idea about generating money is through increasing the price of basic utilities. It is now a real possibility that subsidy worth Rs. 140 billion will be abolished, transferring this amount over to the heavy ones the government is already shouldering.
Meanwhile, imports of sugar, wheat and cotton have increased too. The agriculture sector, once our economy's mainstay, is now in tatters. In 2018, a bag of DAP fertilizer was retailing for Rs. 2200. By 2020 its price tag had soared to Rs. 3467 and today, it stands at a truly mind-numbing Rs. 5137. With such a rapid rise, how will the prices of food commodities not rise?
The desperate ruling coalition is focused only on procuring more and more loans.
We can now term the dollar-inflation theory an old wives' tale. Unless the price of utilities and commodities goes down, nothing else will. For the immediate future, inflation remains our fate.
Two arrested in Avastin injection scam: Minister  
Dr. Javed Akram emphasizes that there will be no leniency shown towards any suspects involved in the case.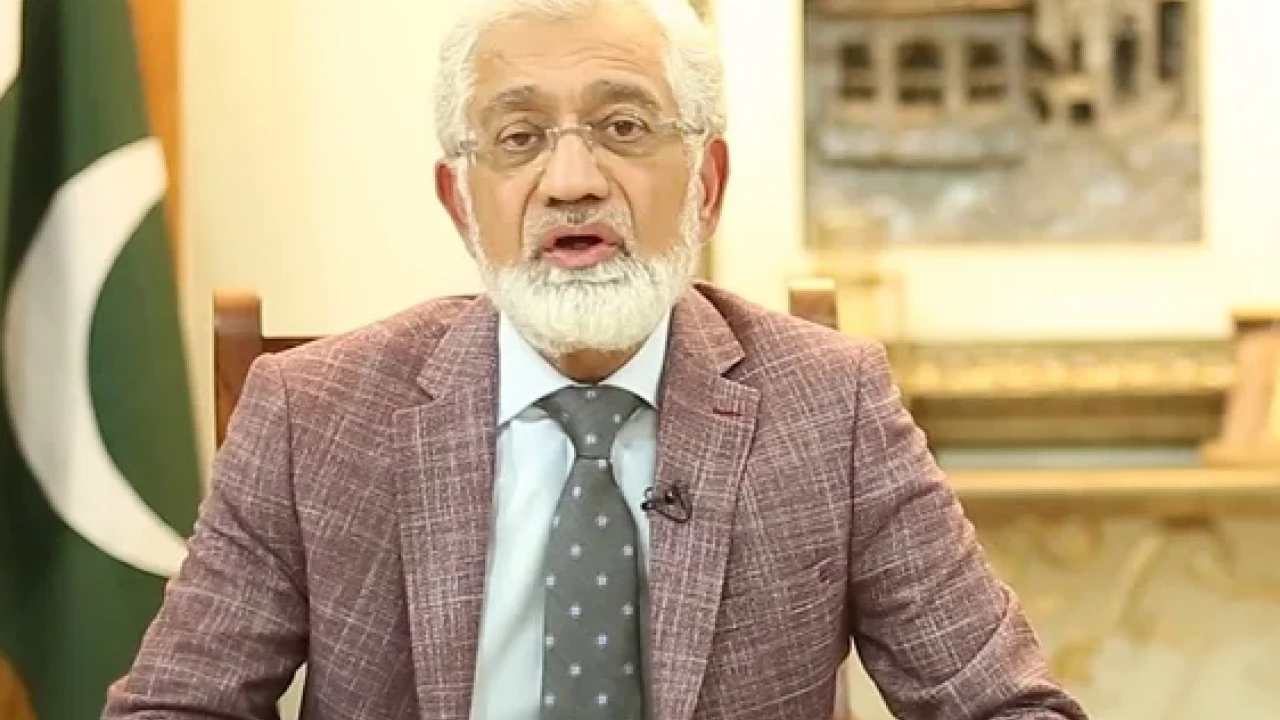 Lahore: Interim Punjab Health Minister Dr. Javed Akram disclosed on Wednesday that two individuals were apprehended in connection with the Avastin injection scandal.
Dr. Javed Akram emphasized that there would be no leniency shown towards any suspects involved in the case.
The Avastin injection issue came to light when numerous diabetic patients in Lahore, Kasur, and Jhang districts were administered these injections to treat retinal damage, but instead, they developed severe infections. This alarming situation initially emerged with reported cases of adverse reactions to the drug in Kasur district.
The medical professionals revealed that the affected patients suffered from endophthalmitis, a potentially life-threatening inflammation of the inner eye coatings, leading to vision loss.
The authorities reported that approximately 68 patients in the province experienced significant vision impairment since the scam came to light. In response, the Punjab government placed an indefinite ban on the use of the eye drug across the province and also launched a data collection portal to gather information on affected patients and provide them with necessary treatment.
A comprehensive investigation was currently underway to determine the key factors contributing to vision loss among patients who received the injection in Punjab.
During a media briefing on Wednesday, the provincial health minister informed journalists about the arrest of two suspects linked to the injection scam. He assured the public that the incident was being thoroughly investigated from all angles, with a commitment to bringing all those involved in the scam to justice.
Dr. Akram asserted that the Punjab government was not under any external pressure during this investigation. He further revealed that surgeries were performed on 15 out of the 68 affected patients, and authorities were dedicated to restoring the vision of these individuals. Besides it, all outlets selling the adulterated eye drug were sealed.
In a previous development, the Board of Commissioners of the Punjab Healthcare Commission (PHC) instructed senior management to conduct special inspections of hospitals where cases of eye infections resulted from the administration of Avastin injections to patients.
These directives were issued during an emergency meeting of the PHC Board of Commissioners chaired by retired Justice Muhammad Bilal Khan. A representative of the PHC also provided an update on the meeting convened by both interim provincial health ministers, Prof. Javed Akram and Dr. Jamal Nasir.
Pakistan team lands in India for World Cup 2023
Babar Azam and his team will be transported to their hotel by more than 20 security vehicles.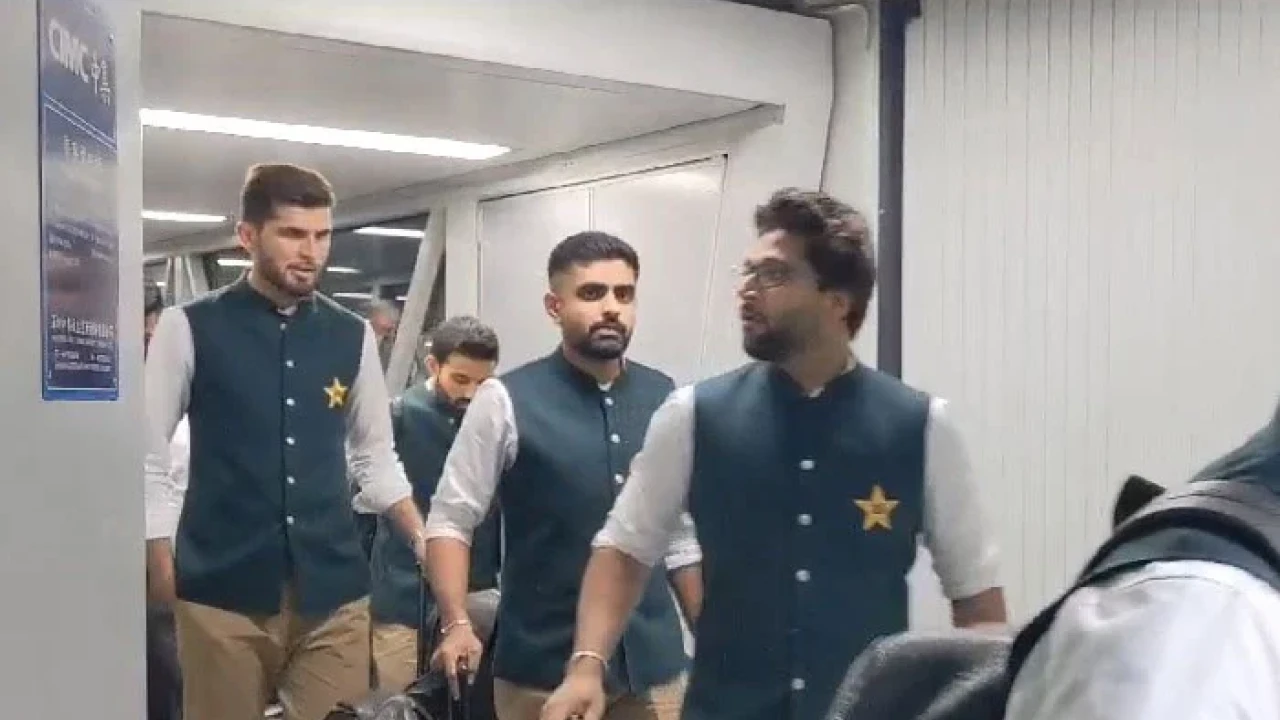 The Pakistani men's cricket squad reached in Hyderabad, India on Wednesday after flying from Dubai.
Babar Azam and his team will be transported to their hotel by more than 20 security vehicles.
The national team departed from the airport in Lahore at 3.20 am, stopping briefly in Dubai before continuing on to Hyderabad, India.
It should be mentioned that Pakistan's traveling team comprised of 13 support workers and 18 players.
Pakistan will face New Zealand in their first warmup match on September 29 in Hyderabad, less than 48 hours after arriving in India.
Meanwhile, their last warmup match will be against Australia on October 3, three days before they begin their World Cup campaign by taking the Netherlands on October 6 at the same stadium.
Pakistan squad for ICC World Cup 2023
Babar Azam (c), Abdullah Shafique, Fakhar Zaman, Imam-ul-Haq, Iftikhar Ahmed, Mohammad Rizwan (wk), Shadab Khan, Mohammad Nawaz, Usama Mir, Haris Rauf, M Wasim Jnr, Hasan Ali, Shaheen Shah Afridi, Saud Shakeel, Salman Ali Agha.
Travelling reserves: Mohammad Haris, Abrar Ahmed, Zaman Khan.
Schedule of Pakistan's warm-up matches:
September 29 — vs New Zealand in Hyderabad
October 3 — vs Australia in Hyderabad
Pakistan's schedule for the ICC World Cup 2023:
October 6 — vs Netherlands in Hyderabad
October 10 — vs Sri Lanka in Hyderabad
October 14 — vs India in Ahmedabad
October 20 — vs Australia in Bengaluru
October 23 — vs Afghanistan in Chennai
October 27 — vs South Africa in Chennai
October 31 — vs Bangladesh in Kolkata
November 4 — vs New Zealand Bengaluru (Day match)
November 11 — vs England in Kolkata
The day matches which will start at 10:00am Pakistan Standard Time (PST) while all other matches will be day-night fixtures starting at 01:30pm (PST).
If Pakistan qualify for the semi-finals, they will play in Kolkata.
If India qualify for the semi-finals, they will play in Mumbai unless playing against Pakistan, in which case they will play in Kolkata.
U19 Championship: Karachi Whites maintain 100 per cent winning record
Pakistan Cricket Board says that all three teams have collected four points each in the ongoing championship.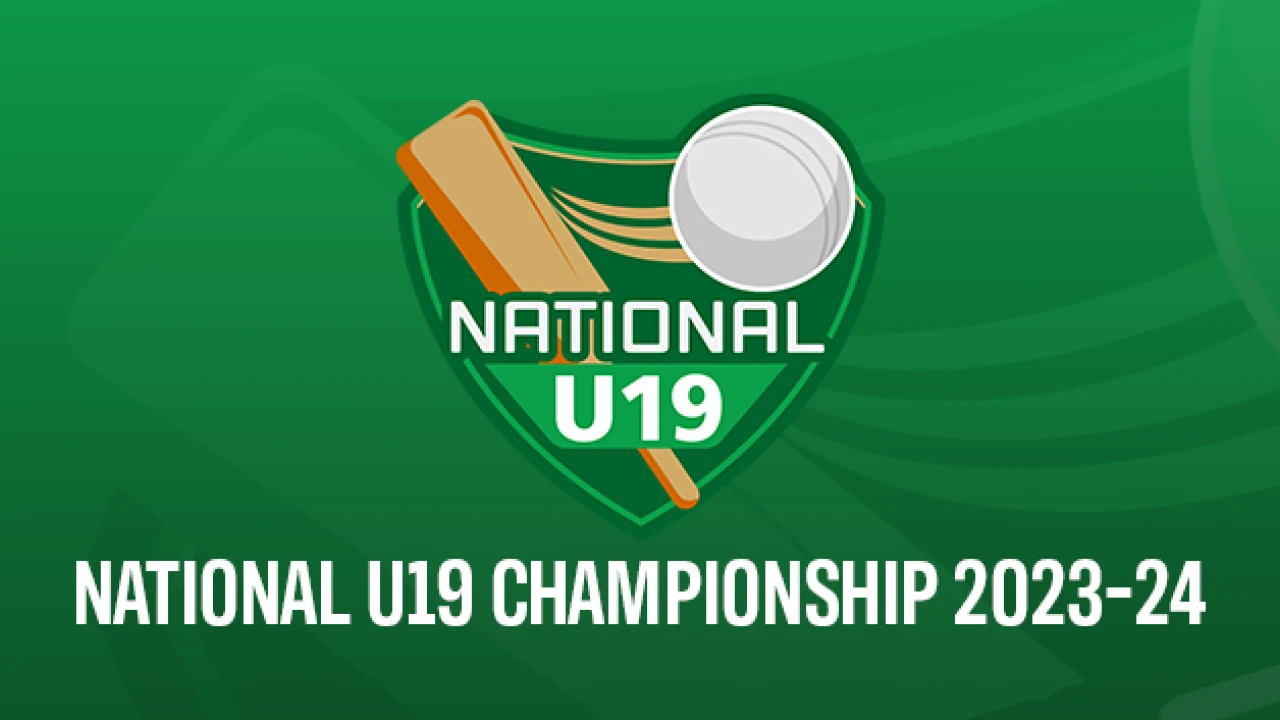 Lahore: The second round of the 18-team National U19 Championship was played in five cities of the country from 22 to 24 September. After the second round, Karachi U19 Whites are leading Group A with two wins in as many matches.
In Group B, Rawalpindi U19 occupy the top spot with better net-run-rate than Islamabad and Peshawar U19 regions. All three teams have collected four points each. In Group C, Bahawalpur U19 region are topping the table with 12 points, which included a win and one drawn game.
Pool A
Karachi Whites v Quetta at KCCA Ground, Karachi
Karachi Whites completely dominated the three-day second round fixture against Quetta U19 Region at the KCCA Ground. After being put into bat, Quetta were bundled out for 54 in their first innings. Quetta's Adil Ahmed managed to enter double figures and top-scored for his side with 23 runs.
For Karachi Whites, right-arm leg-spin Abdul Moeez bagged five wickets for 10 runs in 6.5 overs. He was supported by right-arm off-spinner Naveed Ahmed Khan, who took four wickets for 20 runs.
In their first innings, on the back of half-centuries by Wahaj Riaz (98, 110b, 7x4s, 2x6s) and Haroon Arshad (67, 124b, 5x4s), Karachi Whites declared their innings on 205 for nine in 54.2 overs. Quetta's Ikram Ullah Tareen took five wickets for his side, while leg-spinner Syed Yasir Shah took four wickets.
Resuming their second innings with a deficit of 151 runs, Quetta were dismissed for 50, handing Karachi Whites a win with an innings and 101 runs. For Karachi Whites, left-arm orthodox Syed Tayyab Hussain took five wickets.
Faisalabad v AJK at TMC Ground, Karachi
Opting to bat first, AJK U19 were bundled out for 130 in 49.2 overs against Faisalabad U19. Jahanzaib Ali Kiani (38, 79b, 4x4s, 1x6) and Abdullah Riaz (30, 108b, 2x4s) were the top contributors with the bat. For Faisalabad, right-arm fast bowler Ibtisam Ul Rehman took three wickets, while Mohammad Haseeb Zafar and Mohammad Zeeshan grabbed two wickets each.
In reply, Faisalabad took a 140-run first innings lead courtesy 43 and 37 runs from Ibtisam and Muzammil, respectively. They were bowled out for 270 in 75 overs. For AJK, Mohammad Sami was the pick of the bowlers, taking three wickets.
Resuming their second innings at the deficit of 140 runs, AJK were bundled out for 150 in 46.4 overs. Captain and wicketkeeper-batter Ali Abbas top-scored for his side with a 93-ball 52, which included eight boundaries. For Faisalabad, Haseeb remained the top bowler in the second innings too after he bagged five wickets.
Faisalabad achieved the 11-run target in the fourth over, losing three wickets in process.
Hyderabad v FATA at UBL Sports Complex, Karachi
After being put into bat, Yahya Shah's half-century helped Hyderabad post 250 in the first innings against FATA. For FATA, Mohammad Tahir and Shahid Khan bagged three wickets apiece. In turn, FATA declared their first innings at 297 for eight in 72.5 overs, which included half-centuries by Mohammad Tahir (72 retired hurt, 121b, 5x4s), Shehzad Khan (53, 84b, 8x4s) and Shahid Khan (50, 62b, 8x4s).
Resuming their second innings with a deficit of 47 runs, Hyderabad were all out for 255 in 69.2 overs. Noman Ali top-scored for his side with 84 from 135 balls, hitting 11 fours.
For Hyderabad, Hammad Khan took three wickets, while Tahir and Khubaib Khalil each took two wickets.
Chasing 209 to win, FATA were bowled out for 165 in 41.3 overs, handing a 43-run win to Hyderabad. For Hyderabad, Wahaj Ahmed and Zain ul Abdin grabbed three wickets apiece.
Pool B
Lahore Blues v Larkana Region at Bohranwali Ground, Faisalabad
Only 44.4 overs of play took place in the match as rain played a spoilsport and the match was abandoned. After being put into bat, Larkana were 84 for nine when no further action could take place between both sides. Lahore Blues' Saad Nadeem was the most successful bowler, clinching three wickets for 17 runs in 12 overs.
Multan v Peshawar at Saeed Ajmal Cricket Academy, Faisalabad
Multan's captain and opening batter Moheer Saeed top-scored with 83 for his side in an abandoned contest between Multan and Peshawar.
Opting to bat first, Multan managed to score 178 for four in 42 overs in their first innings when rain stopped the game.
For Peshawar, Ahmad Hussain bagged two wickets for 27 runs.
Rawalpindi v Islamabad at Iqbal Stadium, Faisalabad
After opting to bat first, Islamabad were dismissed for 113 in 36.1 overs against Rawalpindi. Right-arm off-spinner Saad Masood grabbed five wickets for 10 runs in 5.1 overs. In reply, Rawalpindi were 27 for no loss in 8.2 overs when rain stopped play and eventually the game was abandoned without any further play.
Pool C
Dera Murad Jamali v Sialkot at Sports Stadium, Sargodha
Like Pool B, the Pool C matches were largely impacted by rain. In the contest between DM Jamali and Sialkot, only 23 overs of play were possible after the former won the toss and elected to bowl first. Sialkot were 73 for one in 23 overs, before the game was called off.
Lahore Whites v Karachi Blues at Rana Naveed Cricket Academy, Sheikhupura
Batting first, Lahore Whites scored 197 for six in 55.5 overs when rain stopped play.
Opening batter Faham-ul-Haq top-scored for his team with 60 off 100 balls, smashing five fours and a six. Ali Hassan Baloch contributed an unbeaten half-century, which included five fours.
For Karachi, Ahmed Aleem took four wickets for 49.
Bahawalpur v Abbottabad at Jinnah Stadium, Gujranwala
After being put into bat, Bahawalpur scored 279 for eight in 75 overs. Opening batter Hamza Nawaz fell eight runs short of a century. He faced 149 balls, and struck six fours and a six. Haseeb Ahmad was other contributor with the bat, scoring 60 off 96 balls, hitting five boundaries.
For Abbottabad, Mohammad Riazullah took three wickets, while both Razaullah and Shahzaib Khan bagged two wickets.
In turn, Abbottabad's Shahzaib (53, 104b, 8x4s, 1x6) was the only batter to score a half-century for his side as Abbottabad were bundled out for 168 in 63.1 overs. For Bahawalpur, Mohammad Huzaifa took three wickets. Haseeb Ahmad and Mohammad Faizan grabbed two wickets each.
Third round fixtures from 29 September to 1 October:
Group A
Karachi Whites U19 v Hyderabad U19 at UBL Sports Complex, Karachi
Quetta U19 v AJK U19 at Oval Ground, Karachi
Faisalabad U19 v FATA U19 at KCCA Stadium, Karachi
Group B
Lahore Blues U19 v Rawalpindi U19 at Saeed Ajmal Academy, Faisalabad
Multan U19 v Islamabad U19 at Bohranwala Ground, Faisalabad
Larkana U19 v Peshawar U19 at Iqbal Stadium, Faisalabad
Group C
Karachi Blues U19 v Sialkot U19 at Jinnah Stadium, Gujranwala
Lahore Whites U19 v Bahawalpur U19 at Rana Naved ul Hasan Cricket Academy, Sheikhupura
Dera Murad Jamali U19 v Abbottabad U19 at Sports Stadium, Sargodha