Pakistan, China reaffirm commitment to CPEC
Foreign Office Spokesperson Mumtaz Zahra Baloch has said the affirmation to this effect was made during the Third Round of Pakistan-China Bilateral Political Consultations held in Beijing.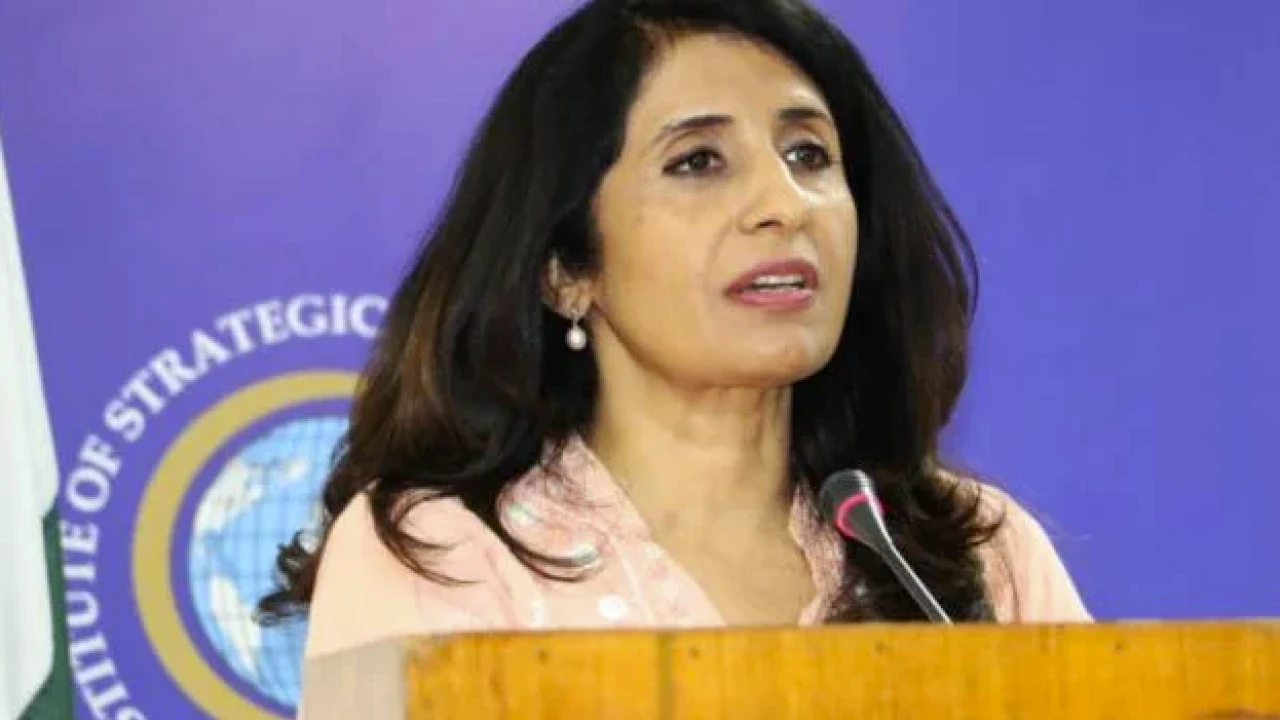 Islamabad: Pakistan and China on Friday reaffirmed their commitment to China-Pakistan Economic Corridor and agreed to remain engaged in its expansion.
At her weekly news briefing in Islamabad today, Foreign Office Spokesperson Mumtaz Zahra Baloch said the affirmation to this effect was made during the Third Round of Pakistan-China Bilateral Political Consultations held in Beijing.
She said the two sides also agreed to expand and reinforce political and security cooperation, bilateral trade, economic and financial cooperation, cultural exchanges, tourism, and people-to-people ties.
The Spokesperson urged India to stop suppression of journalists and human rights defenders and its policy of stifling freedom of expression and assembly in the occupied territory.
Pakistan, Afghanistan to play first T-20I match tonight
Both Pakistan and Afghanistan will lock horns at Sharjah ground at 9pm.
Dubai: The first T-20 of three-match series between Pakistan and Afghanistan will be played in Sharjah tonight.
The match will start at 9 pm Pakistan Standard time.
Earlier today, Pakistan named a dynamic XI for the first of the three T20Is against Afghanistan at the Sharjah Cricket Stadium on Friday. Opener Saim Ayub, middle-order batter Tayyab Tahir and right-arm quicks Zaman Khan and Ihsanullah will make Pakistan debuts. Top-order batter Abdullah Shafique, all-rounders Faheem Ashraf and Imad Wasim, and Azam Khan mark their returns to the Pakistan side.
These eight players were named in the 15-member squad for this T20I series after a string of impressive performances in the domestic circuit and the recently-concluded HBL Pakistan Super League 8. The series comes with an opportunity for these players to carry their form in international cricket.
Karachi-born 20-year-old Saim will open with Mohammad Haris, who has played five T20Is for Pakistan and announced his arrival in the last ICC Men's T20 World Cup in Australia with his blazing strokeplay and bold intent, and has batted with him in Peshawar Zalmi during the HBL PSL 8. Saim comes into the side after a highly impressive run for Sindh and Peshawar Zalmi.
The left-hander played an integral role in crowning Sindh the National T20 champions as he made 416 runs in 12 matches at a strike rate of 155.22. He smashed 341 runs – that included five half-centuries, the joint-most in the season with Babar Azam – at a strike rate of 165.53 for Peshawar Zalmi in this HBL PSL at the top of the order.
Speaking ahead of his debut, Saim told PCB Digital: "Whatever I had done in my life was to achieve this jersey and now I want to do justice with this opportunity. There's excitement and an element of nervousness as well as I never expected to play for Pakistan this early. But, since I have gotten this opportunity, I am going to do my best.
"It is very important to give a good start to your team in T20 cricket no matter what opposition you are playing. You have to assess the conditions quickly and make your presence count and that's what I will be planning to do with Haris. We have been playing together in Peshawar Zalmi and we were batchmates as well. We enjoy good chemistry and our playing style is also similar – we look to dominate the opposition. So, it will be fun to play with him."
Abdullah and Tayyab make number three and four respectively. Abdullah, who has played three T20Is with his last being in December 2020 in New Zealand, comes into the side after making 268 runs at 144.08 for champions Lahore Qalandars. He scored two half-centuries, the last being in the final against Multan Sultans.
Tayyab has been in good touch over the last year. He marked his HBL PSL 8 debut with a whirlwind 65 and made 137 runs at 144.21 and was the best batter of the Pakistan Cup, that concluded in January. He also bagged player of the final award for his match-winning 71 for Central Punjab. He made 708 runs in first-class Quaid-e-Azam Trophy at an average of 59 and recorded four centuries and one half-century.
"Whenever a cricketer starts his journey, he idolises the ones who wear the national colours and dream of doing the same," Tayyab said. "I am grateful to Almighty that I have been provided the opportunity to serve my country. My parents are going to be very happy when they see me play.
"There will definitely be some nerves when I play for Pakistan, but I will be able to overcome them as I have been playing competitive and quality cricket at domestic level and in the HBL Pakistan Super League. I am very excited to make my Pakistan debut."
The middle-order comprises captain Shadab Khan, Azam, Faheem and Imad.
Azam scored 282 runs at a staggering 161.14 for Islamabad United this HBL PSL. His highest score of 97 came against Quetta Gladiators at the National Stadium Karachi. This will be 24-year-old's fourth T20I.
Faheem, Azam's HBL PSL teammate, provided balance to the side with his contributions with bat and ball. He made 215 runs at 149.30 and took eight wickets at an economy of 9.50 – in a league that has had the best run rate (9.20) in the last one year for any major T20 tournament around the world.
Imad's nine wickets for Karachi Kings came at an average of 28.22 and an economy of 7.93, but it was his sensational batting that turned heads as the left-hander scored 404 runs at a phenomenal average of 134.66 and a staggering strike rate of 170.46. The 34-year-old has an experience of 58 T20Is in which he has 55 wickets at an average of 23.49. His economy is 6.33.
Experienced speedster Naseem Shah will spearhead the pace attack that includes newcomers Zaman and Ihsanullah.
Zaman was outstanding with the new and old ball in the Powerplay and death overs and he is expected to execute the same role in Pakistan colours on Friday. He moves the ball in the air at the start of the innings and keep the batters guessing in death with his wily variations.
He defended 13 off the last over to help Lahore Qalandars to their second straight HBL PSL title and took 15 wickets at 23.60 runs per dismissal and an economy of 8.53 in the recent season. "It was my goal to play for my country and I am about to achieve it," Zaman, who hails from Mirpur, said. "I am very excited and will give my best for my team. I have had a good HBL PSL 8 and that will definitely help me a great deal over here.
"The presence of Umer [Gul, bowling coach] bhai has helped me immensely. We discussed how every pitch is different and spoke in detail, about the behaviour of Sharjah wicket. He told me that hitting the hard length will be helpful. I will definitely keep that in mind."
In Ihsanullah, Pakistan have a reliable pace bowler to carry them through the middle-overs. The right-arm pacer's thunderbolts kept batters on backfoot throughout the HBL PSL 8 as he peppered every opposition with lethal bouncers. Ihsanullah was the first bowler in the tournament to pick a five-wicket haul and he went on to finish the tournament as the best player and best bowler for taking 22 wickets (the second most) at only 15.77 runs apiece and he leaked only 7.59 runs in the 45.4 overs he bowled, the most for a bowler with top-five wickets.
"My parents wanted me to play for Pakistan and I am delighted that their dream is coming true," Ihsanullah, who belongs to the village of Matta in Swat, said. "Definitely my experience of the HBL PSL will come in handy. There were players from all around the world and even from Afghanistan and I learned a great deal bowling to them, so it is going to be useful.
Pakistan XI for first Afghanistan T20I: Saim Ayub, Mohammad Haris, Abdullah Shafique, Tayyab Tahir, Shadab Khan (c), Azam Khan (wk), Faheem Ashraf, Imad Wasim, Naseem Shah, Zaman Khan and Ihsanullah
The second T-20 will be played on Sunday while the third to be played on Monday.
LHC extends Imran Khan's protective bail till March 27 in five cases
Imran Khan says that he has been facing an extraordinary situation as 40 cases of terrorism have been registered against him.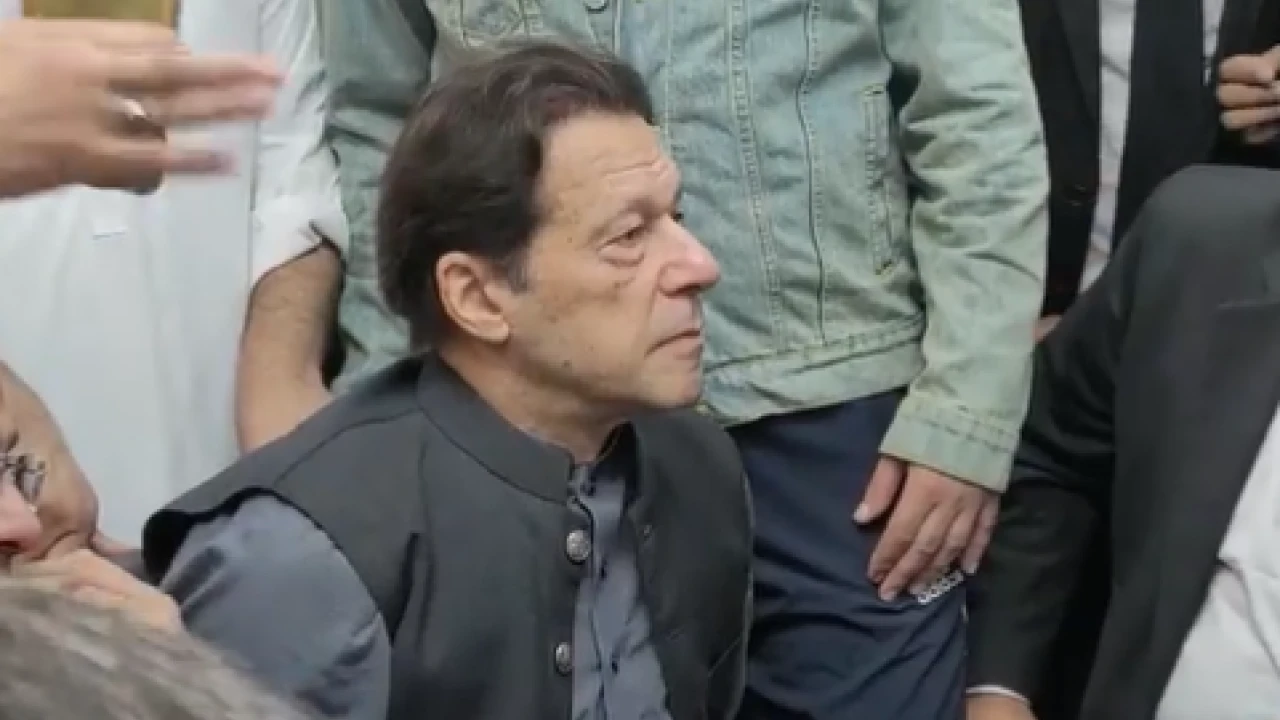 Lahore: The Lahore High Court (LHC) on Friday extended till March 27 the interim bail of Pakistan Tehreek-e-Insaf (PTI) Chairman and former Prime Minister Imran Khan in five cases registered against him in the federal capita.
A LHC division bench comprising Justice Tariq Saleem Sheikh and Justice Anwaar Hussain heard the arguments of the counsel of Imran Khan and extended his bail till March 27.
The bench allowed extension in the bail on the basis of an affidavit the PTI Chief submitted before the court along with his lawyer.
During the proceedings, Imran Khan told the bench that his situation was extraordinary and he needed bail.
Earlier in the day, Imran Khan appeared before the court surrounded by his personal security guards.
Before his arrival there, the LHC registrar office had objected to the petitions moved by the PTI Chief. The counsel for Imran later moved bail before the court and asked it to hear as an objection case.
The counsel argued that his client did not misuse the bail and two new cases were filed against him in Islamabad. In the given situation, Khan cannot go to the Judicial Complex in Islamabad, said the lawyer.
He also argued that Imran Khan is a former prime minister and he had security threats, pointing out that he did not have security.
He asked the court to extend the proactive bail.
At this, Justice Sheikh observed that there was no such law.
Safdar contended that Imran's "conduct is in front of everyone; cases were being filed against him and they were facing all these cases.
Justice Sheikh, however, remarked that they should have approached the Islamabad High Court.
The lawyer said that they had been considering it but Imran Khan had serious security issues, pointing out that his client appeared before the court with his own security.
Imran reached in the courtroom and said that he took huge time to get from Islamabad Toll Plaza to the court as so many police and FC personnel were present there as if criminal was coming.
"My life was in danger as the stones were being pelted, shells were being fired," said Imran Khan, adding that it was the reason they returned to his home in Lahore.
"I waited for 40 minutes outside the judicial complex but I could not find the way," he added.
PTI Chairman @ImranKhanPTI inside Lahore High Court : pic.twitter.com/ixKFf0V4Zg

— PTI (@PTIofficial) March 24, 2023
"It is extraordinary what is happening to me," said Khan, adding that he was booked in 4 cases of terrorism.
(Details to follow)