"Mind numbing": PM calls for timely material support for quake victims 
Solidarity with quake victims of Turkiye, Syria should be translated into tangible and timely material support: PM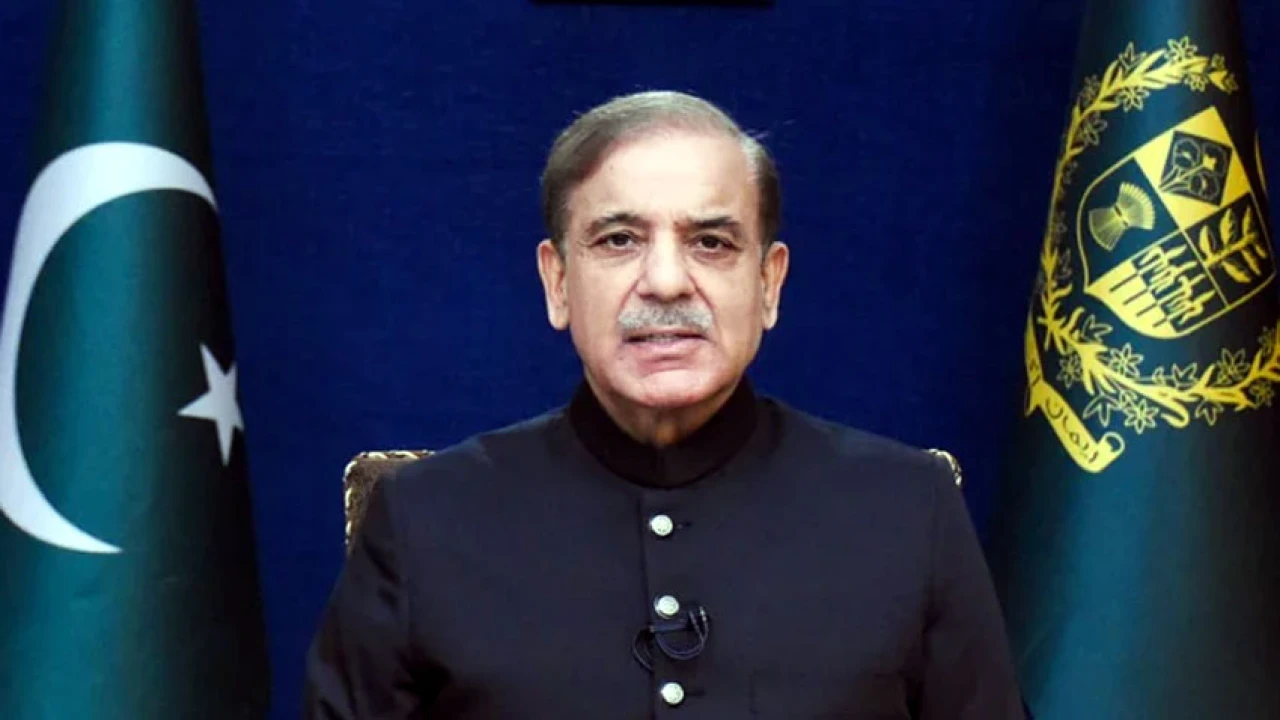 Islamabad: Prime Minister Shehbaz Sharif says the solidarity with earthquake victims of Turkiye and Syria should be translated into tangible and timely material support.
In a tweet today, the premier described the scenes of death and destruction in the devastating earthquake as 'mind numbing'.
The Prime Minister said it breaks the heart to witness sheer scale of unfolding human tragedy.
24 hours after the devastating earthquake hit Turkiye & Syria, scenes of death & destruction are mind numbing. It breaks the heart to witness sheer scale of unfolding human tragedy. Solidarity should translate into tangible & timely material support for suffering humanity.

— Shehbaz Sharif (@CMShehbaz) February 7, 2023
General elections should be held at stipulated time: Saad
He said that we are not afraid of elections as we faced elections before too.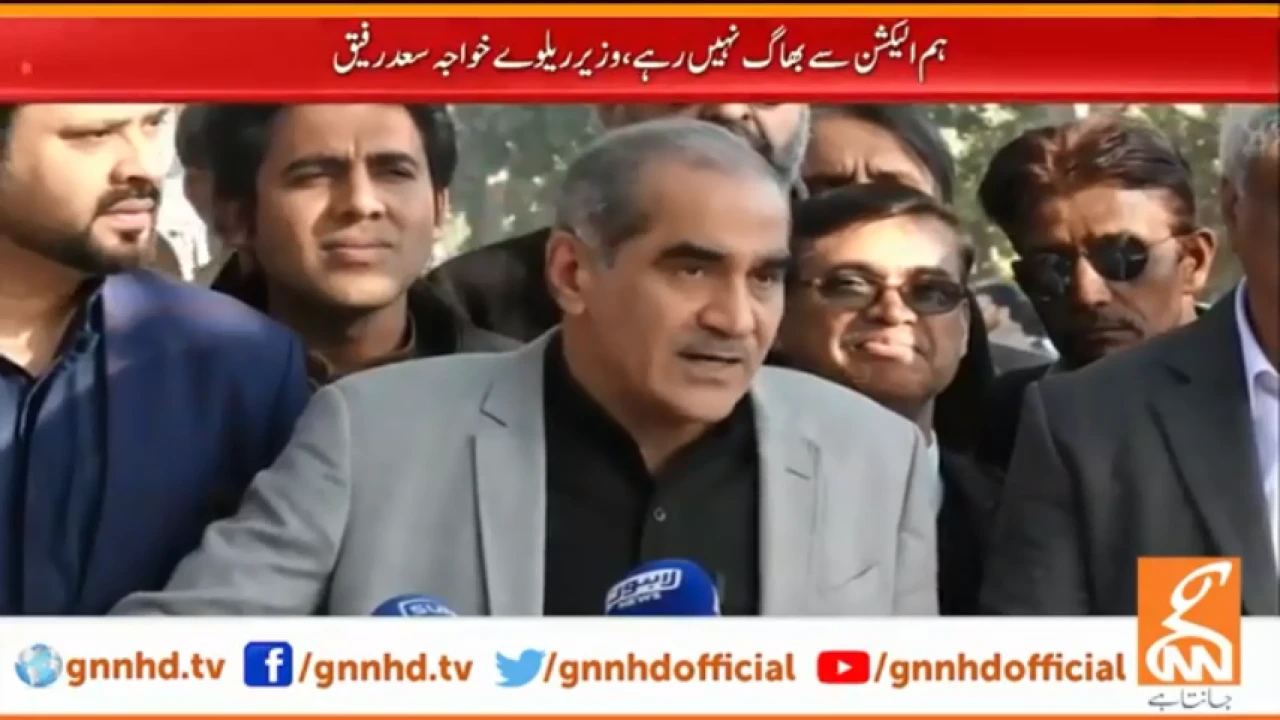 Lahore: Minister for Railways Khawaja Saad Rafique Tuesday said that general elections should be held across the country at stipulated time or it will create chaos, GNN reported.
While talking to media, he said country is in the grip of acute financial crisis, so it is not possible to hold elections for Provincial Assembly and National Assembly separately.
He stated that, "We are not afraid of elections as we have faced elections before too but it is Imran Khan's nature that he comes up with different demands one after another," adding that Pakistan Tehreek-e-Insaf (PTI) must participate in All Parties Conference (APC).
He further stated, "Government's top priority is to improve the economic condition of the country".
Toskhakhana Case: Court reserves verdict on Imran's exemption
Court directed the ECP lawyer to submit the certified copies of the complaint and evidence.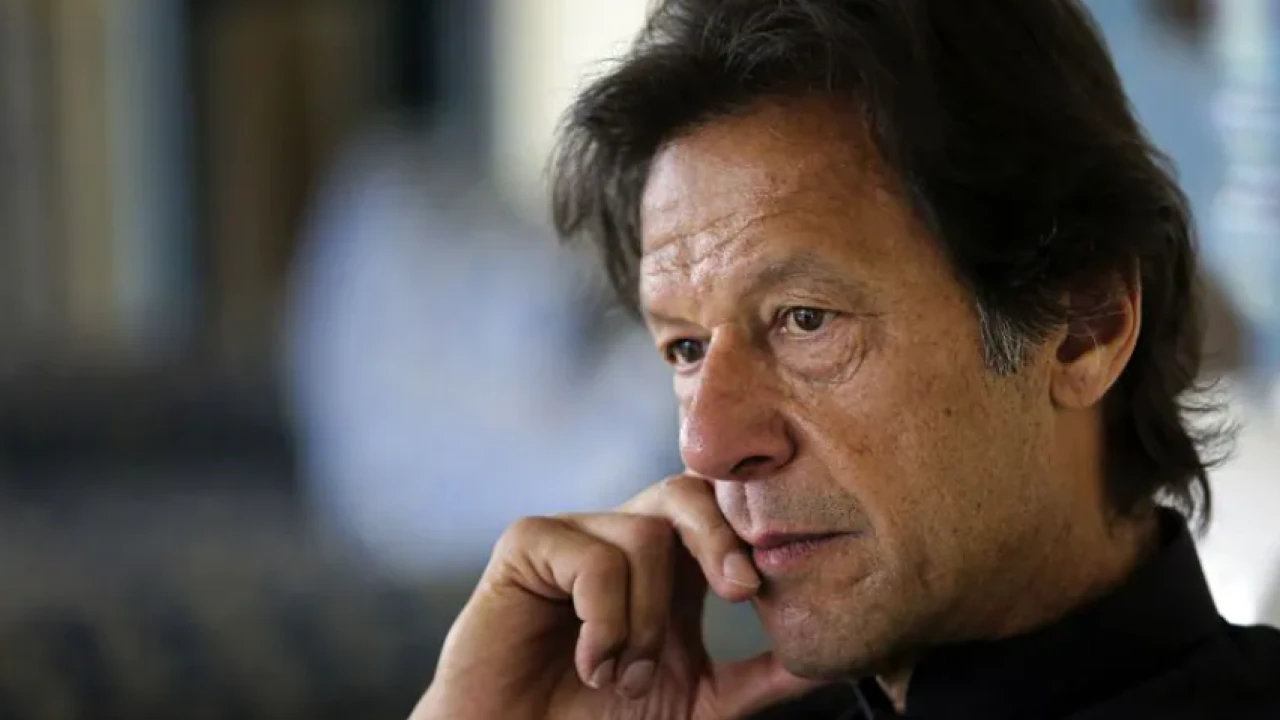 Islamabad: The District and Session Court Islamabad Tuesday reserved the verdict on Pakistan Tehreek-e-Insaf's (PTI) chairman Imran Khan's exemption plea from attendance today for the case of criminal proceedings of Election Commission of Pakistan (ECP) in Toshakhana Reference.
The Additional Session Judge Zafar Iqbal heard the case today and directed the Election Commission of Pakistan (ECP) lawyer to provide certified copies of the complaint and evidence to the lawyers of PTI Chairman Imran Khan and adjourned the hearing till certified copies are provided.
The team of Imran's lawyers comprise of four members including Ali Zafar, Ali Bukhari, Khawaja Haris and Gohar Ali Khan who will fight the case on behalf of Khan and submitted the lawyer letter to the court.
ECP's lawyer Saad Hassan and Imran Khan's lawyer Ali Bukhari and Gohar Ali Khan reached the courtroom where a petition for exemption from attendance on medical grounds was filed by the former prime minister. The judge inquired whether the bail bonds were submitted, to which the lawyer Gauhar Ali Khan replied that the bail bonds of Imran Khan were submitted yesterday.
The judge remarked: "If the plea for exemption from such attendance continues to be filed, how will the charge sheet be filed"? Lawyer Ali Bukhari objected that we were not provided with certified copies, the copies are not provided by attaching WhatsApp screenshots. To which Commission's lawyer stated: "We have provided certified copies to PTI's lawyers before the court". On this occasion, the judge directed them to provide certified copies of all the evidence to the court and PTI.
The Election Commission lawyer said that we will submit the certified copies of the complaint and evidence today, adding that "Why Imran Khan has not come to the court yet? We have seen him dancing on containers".
To which Ali Bukhari said: "Such statements should be avoided that make it appear that the clersk are working, the law should be discussed, lest we also have to speak".
Imran Khan's lawyer informed that his client's appearance in the court of Judge Rukhshanda Shaheen is on February 15, give a later date.
The judge asked whether Imran Khan will appear in the court of Judge Rukhsinda Shaheen on February 15, adding that tell me a date when he will come to court. Ali Bukhari replied that his client will come if his health permits.
The court reserved its verdict on Imran Khan's exemption from attendance today and adjourned the hearing till certified copies are provided.
It is pertinent to not that Additional Sessions Judge Zafar Iqbal had summoned Imran Khan in today's hearing to charge him.
On the previous hearing, Imran Khan was also directed to submit bail bonds of Rs20,000 which were submitted by his lawyer.