Government will benefit from Deputy Chairman election: Dr. Shahid Masood
Senior analyst Dr Shahid Masood has said that the real benefit to the government will come from securing the Deputy Chairman Senate slot.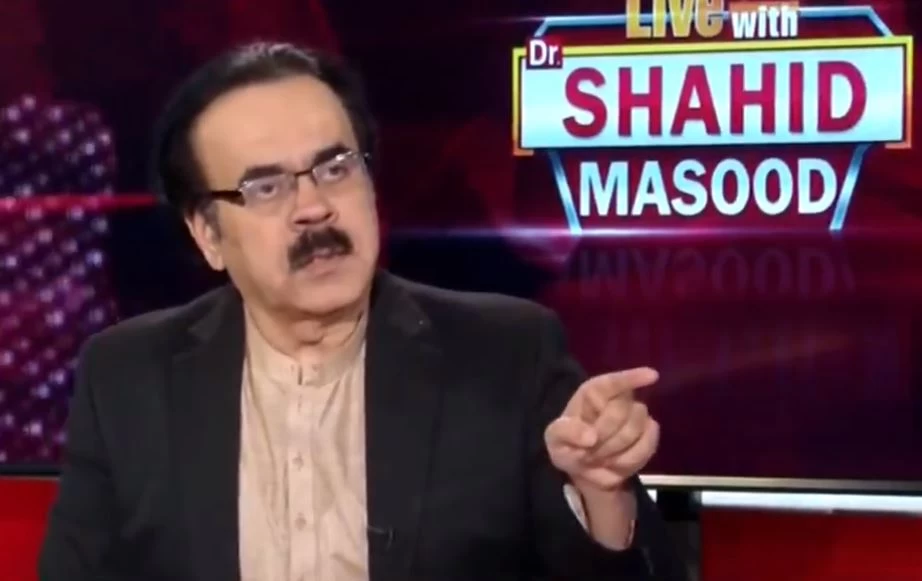 Talking on GNN's show 'Live with Dr. Shahid Masood' the senior anchor said that winning the Chairman Senate position does not mean anything to the government. "Sadiq Sanjrani was Chairman previously and will remain Chairman in the future. The real benefit to the government will come through the win Mirza Afridi secured in the Deputy Chairman slot," he said.
گیلانی کی شکست سے عمران خان کو کیا ملا۔۔؟ سنیئے ڈاکٹر شاہد مسعود@Shahidmasooddr #LivewithDrShahidMasood #GNN #SenateChairman #SadiqSanjrani
2/1 pic.twitter.com/LbGgxgePau

— GNN (@gnnhdofficial) March 12, 2021
Sadiq Sanjrani and Mirza Afridi respectively won the Chairman and Deputy Chairman posts on Friday after defeating Pakistan Democratic Movement's Yousuf Raza Gillani and Abdul Ghafoor Haideri. The closely contested election ended in dispute with seven votes allegedly marked for Gillani getting rejected by the Presiding Officer. Since the result has been announced, Pakistan People's Party has said that it will challenge the result in court.
گیلانی کی شکست سے عمران خان کو کیا ملا۔۔؟ سنیئے ڈاکٹر شاہد مسعود @Shahidmasooddr #LivewithDrShahidMasood #GNN
2/2 pic.twitter.com/wgJvEJcOTc

— GNN (@gnnhdofficial) March 12, 2021