Britain says Russia has lost a third of its forces in Ukraine
'Despite small-scale initial advances, Russia has failed to achieve substantial territorial gains over the past month whilst sustaining consistently high levels of attrition'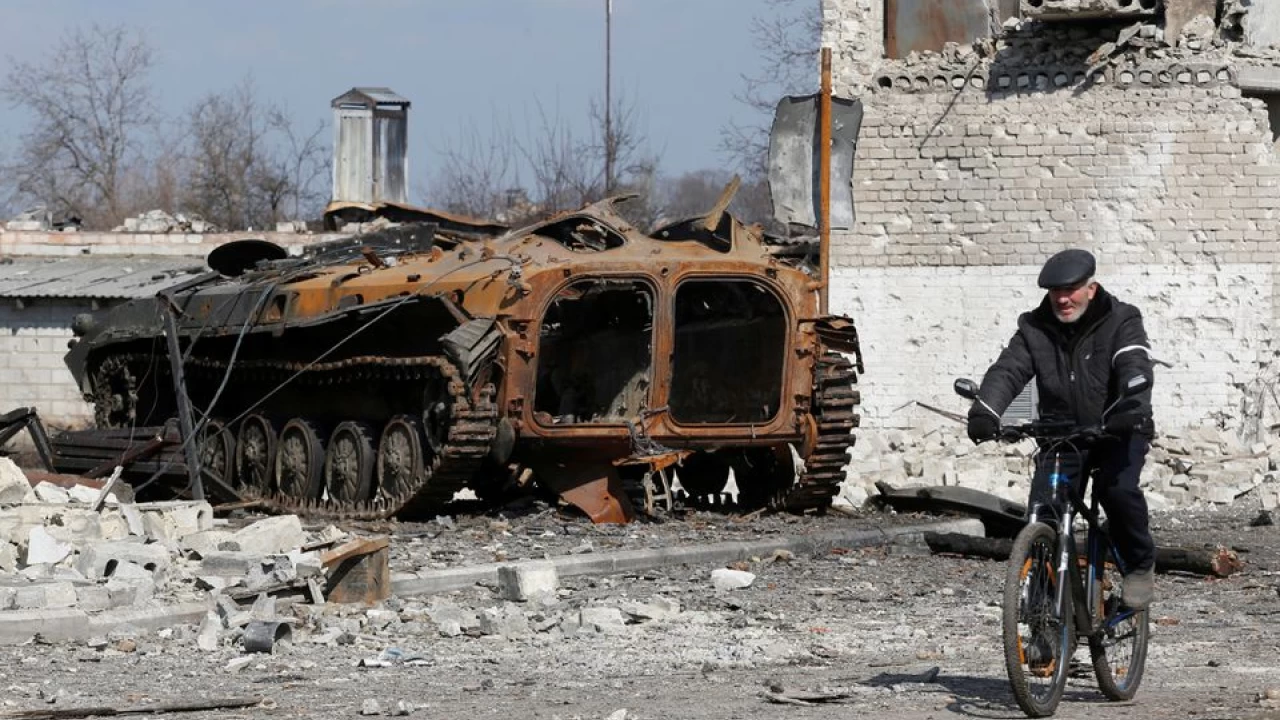 LONDON: Russia has probably lost around a third of the ground forces it deployed to Ukraine and its offensive in the Donbas region "has lost momentum and fallen significantly behind schedule", British military intelligence said on Sunday.
"Despite small-scale initial advances, Russia has failed to achieve substantial territorial gains over the past month whilst sustaining consistently high levels of attrition," the British defence ministry said on Twitter.
"Russia has now likely suffered losses of one third of the ground combat force it committed in February."
It said Russia was unlikely to dramatically accelerate its rate of advance over the next 30 days.
Since Russia's invasion on Feb. 24, Ukraine's military has forced Russia's commanders to abandon an advance on the capital Kyiv, before making rapid gains in the northeast and driving them away from the second biggest city of Kharkiv.
A Ukrainian counteroffensive has been under way near the Russian-held town of Izium, though Ukraine's military reported on Sunday that Russian forces were advancing elsewhere in the Donbas region, the main theatre of war over the past month.
SOURCE: REUTERS
Shareholders sue Elon Musk and Twitter over chaotic deal
Tesla shares have dropped more than 40% since Elon Musk's stake in Twitter was publicly disclosed on April 4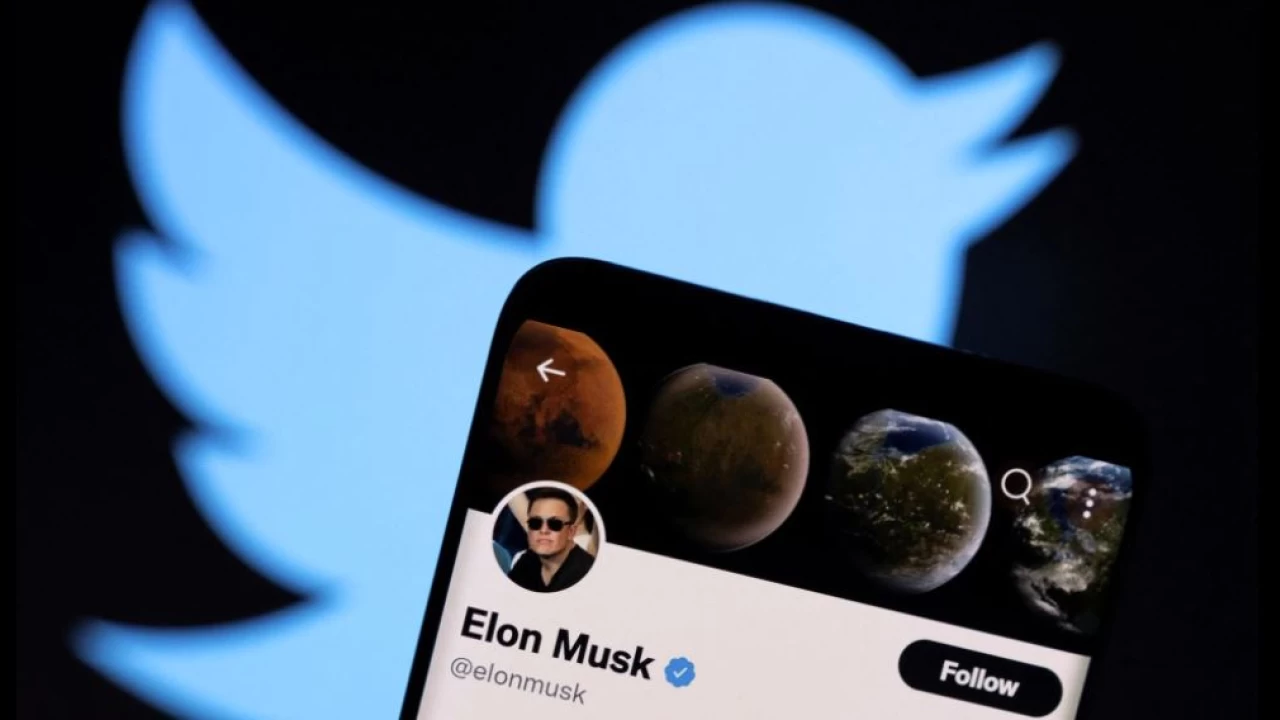 Twitter shareholders are suing Elon Musk, and Twitter itself, over their handling of a chaotic acquisition process that is still underway, and that has contributed to volatile price swings in the company's stock price.
The Tesla and SpaceX CEO revealed a significant stake in Twitter on April 4, and ten days later proposed a buyout for $44 billion, or $54.20 per share. He has both sold and pledged a chunk of his Tesla holdings as collateral for loans in order to finance the deal.
Since Musk's acquisition bid, Twitter's share price has dropped more than 12%, and Tesla's is down about 28% as part of a broad sell-off in tech stocks. Tesla's share price is off about 40% since Musk first revealed his stake.
Tesla shares have dropped more than 40% since Elon Musk's stake in Twitter was publicly disclosed on April 4

In a proposed class action lawsuit filed on Wednesday, Twitter shareholders allege that Musk violated California corporate laws on several fronts, and in so doing engaged in market manipulation.
For one, they claim that Musk financially benefitted by delaying required disclosures about his stake in Twitter and by temporarily concealing his plan in early April to become a board member at the social network.
Musk also snapped up shares in Twitter, the complaint says, while he knew insider information about the company based on private conversations with board members and execs, including former CEO Jack Dorsey, a long-time friend of Musk's, and Silver Lake co-CEO Egon Durban, a Twitter board member whose firm had previously invested in SolarCity before Tesla acquired it.
Dorsey officially resigned from Twitter's board of directors on Wednesday. Shareholders voted not to re-instate Durban.
The proposed class action lawsuit also contends that Musk broke California laws by sowing doubt about whether he would complete the deal after signing the contract to buy it.
Earlier this month, Musk said he was putting the Twitter acquisition "on hold" to learn more about inauthentic activity on the platform, including around fake or automated accounts.
The shareholders' complaint says his gripes about "bots" were part of a scheme to negotiate a better price or kill the deal:
"Musk proceeded to make statements, send tweets, and engage in conduct designed to create doubt about the deal and drive Twitter's stock down substantially in order to create leverage that Musk hoped to use to either back out of the purchase or to re-negotiate the buyout price by as much as 25% which, if accomplished, would result in an $11 billion reduction in the Buyout consideration."
According to California state law, corporations in the state have to exclude board members from voting on proposals if they have engaged in some kinds of misconduct relevant or connected to those proposals.
Twitter declined to comment. Musk did not return requests for comment.
The case, Heresniak v. Musk et al, was filed in a California Northern District Court and the shareholders are seeking a jury trial. The shareholders' complaint is subject to further revisions.
SOURCE: CNBC
'Pak-Turk-Kazakh Youth Forum on Biotech' to be held in Sept
The event will include informative talks from young as well as the experienced scientists of the three countries.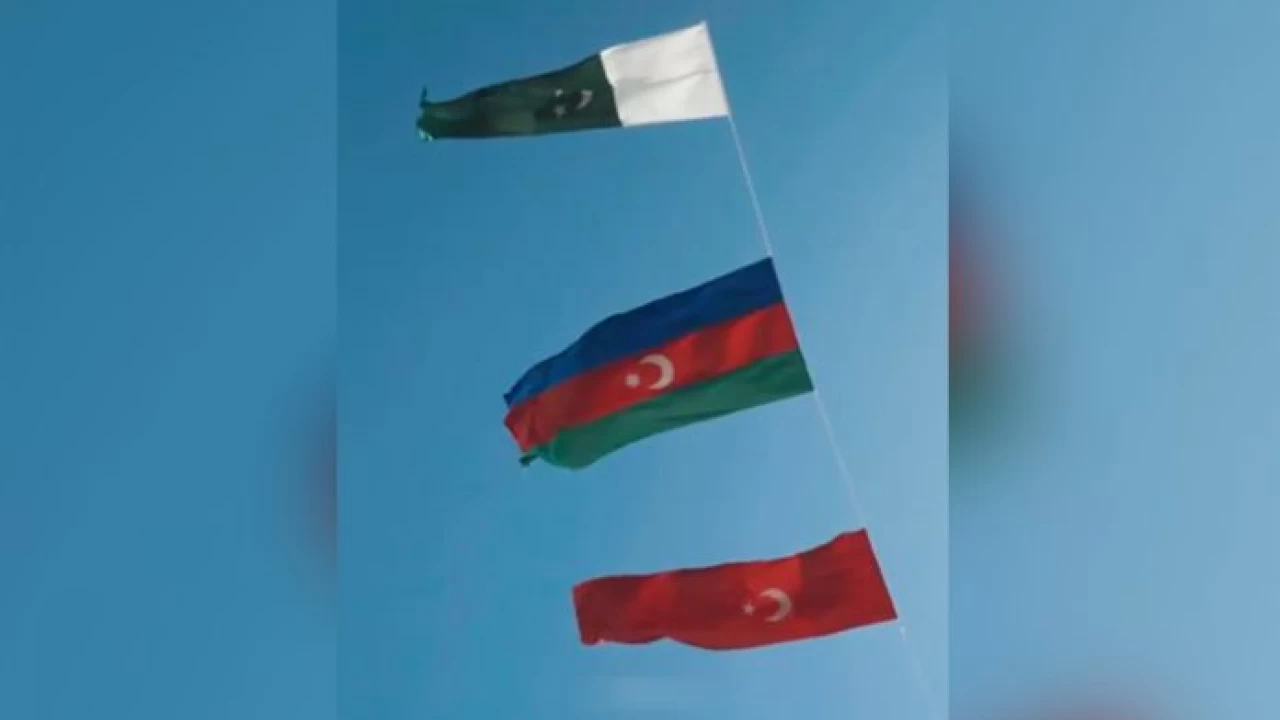 Islamabad: Three-day `Pakistan-Turkey-Kazakhstan Youth Forum on Biotechnology' will be arranged in September with emphasis on increasing the share of Muslim countries in biotechnology global market.
The forum, to be held from September 13-15, is being sponsored by COMSTECH-the OIC Standing Committee for Scientific and Technological Cooperation, Islamic Organization for Food Security (IOFS) and Islamic Cooperation Youth Forum (ICYF), an official said.
The global biotechnology market is anticipated to reach a market value of US$ 775 billion by 2024 with an annual growth rate of 7.7%. Increased spending in biotechnology research and development, favourable initiatives by governments, global food security and the increasing need for emerging technologies are some of the factors influencing this growth.
Unfortunately, the share of Muslim countries in this global market of biotechnology is very little which needs to be increased.
This proposed tripartite youth forum (Pakistan-Turkey-Kazakhstan) will help promote excellence and competence in the field of agricultural biotechnology among Muslim countries.
The theme of the forum "Agriculture Biotechnology" aims at providing the best knowledge and resources to young participants to advance their research goals, the official informed.
The youth forum will stimulate the desire to collaborate and change the world of agricultural biotechnology and innovation by promoting state-of-the-art practices in biotechnology research and promoting evidence-based practices.
The event will include informative talks from young as well as the experienced scientists of the three countries.
The event will also include keynote lectures, plenary sessions, oral and poster presentations, discussions and other educational and social events that stimulate several networking opportunities among the young participants of Pakistan, Turkey and Kazakhstan.
The official highlighted that the forum aims to facilitate interactions within the young research community to discuss the latest developments in this rapidly advancing field and find ways to respond to the increasing demands of professionals and communities across the world.
The academics, students and researchers from the OIC countries may apply, while only participants from Kazakhstan, Pakistan and Turkey are eligible for the limited funding available for travel and local hospitality.
This youth forum is planned to be a hybrid event (Physical and virtual), while candidates are required to give their preference in the form.
The participants from all the member OIC states, who can bear their travel expenses may register for the forum and get ticket funding from their parent organizations.
The topics to be covered during the forum include Genome editing and new breeding technologies, large scale genomics and genomic selection in crop and livestock breeding, speed breeding for rapid genetic gain, variants of Cas proteins and their potential applications and high throughput phenomics.
SOURCE: APP
Riots in Islamabad: Police register cases against PTI leaders including Imran Khan, Asad Umar
Riots in Islamabad: Police register cases against PTI leaders including Imran Khan, Asad Umar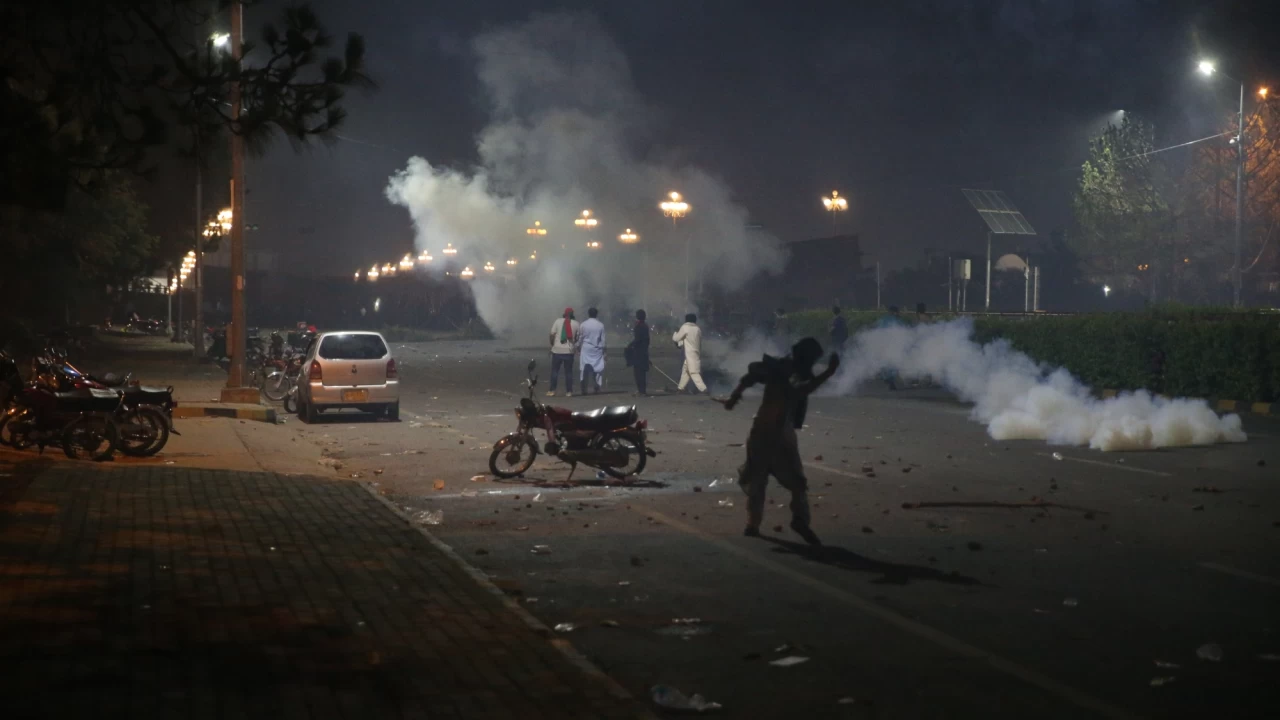 Islamabad: The Islamabad police Thursday booked senior PTI leaders including chairman Imran Khan in a case for the riots that ocurred in the federal capital during the "Azadi March" on Wednesday.
Police also registered cases against PTI leaders Asad Umar, Imran Ismail, Raja Khurram Nawaz, Ali Amin Gandapur, and Ali Nawaz Awan.
The police registered two separate cases at the Kohsar Police Station for "rioting and arson".
The first FIR was registered at the complaint of a sub-inspector (SI) named Asif Raza, while the second one was filed on behalf of SI Ghulam Sarwar.
The cases have been registered against 150 people out of which 39 have been arrested. They also mention the burning of the metro bus stations at Islamabad's Jinnah Avenue, damaging a government vehicle at the Express Chowk, and breaking the glass windows of Geo News and Jang office.