Audio of Malik Riaz's talk with Zardari on Imran Khan's reconciliation bid leaked
Riaz could be heard saying that Khan has requested him to mediate between the two political leader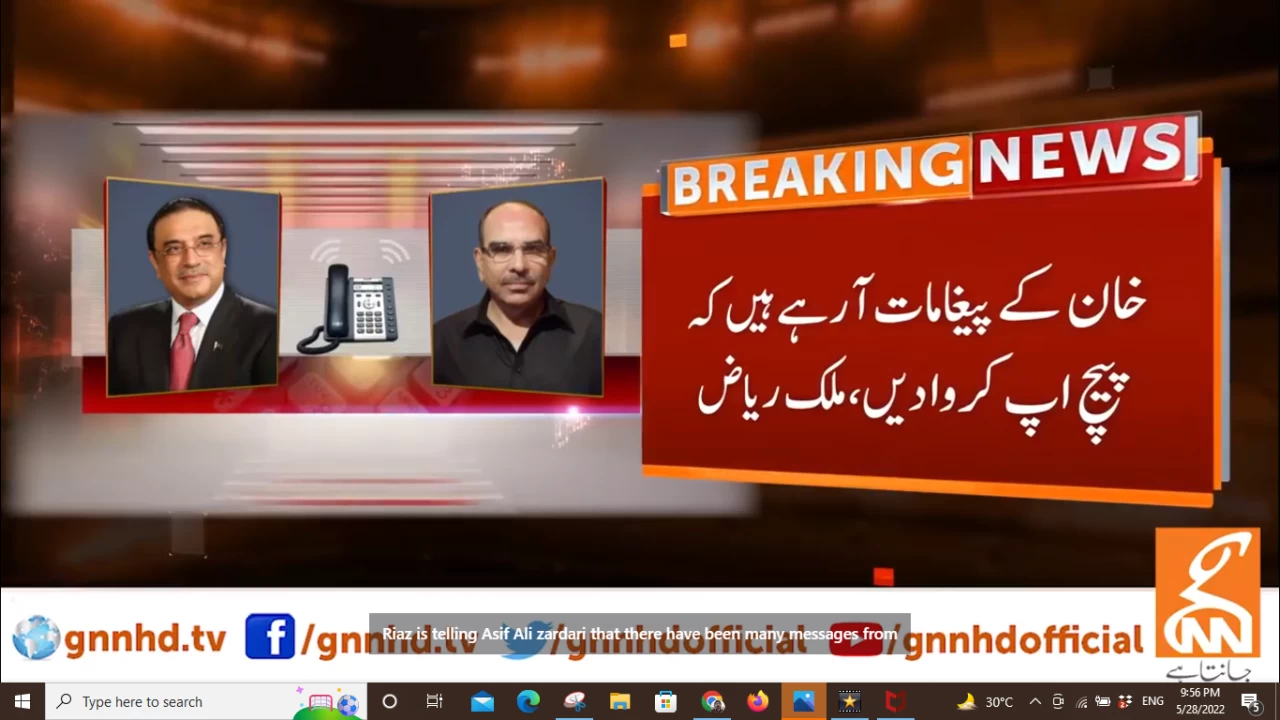 A telephonic talk between real-state tycoon Malik Riaz and PPP Co-Chairman Asif Ali Zardari has been leaked where he could be heard giving the ex-president a message of PTI Chairman Imran Khan.
The audio's date and time have not been confirmed as of yet, but Riaz could be heard saying that Khan has requested him to mediate between the two political leader.
In audio ranscript, Zardari was heard saying "Hello" while picking up the phone. At this, Riaz said: "Assalamualikum sir."
Following the salutations, the PPP co-chairman asked the real-estate tycoon the reason behind his call.
"Sir, I just wanted to inform you about a matter that I have told you about before. I had told you that I wanted to talk to you about something and you told me that we would discuss it later," Riaz can be heard saying.
"I just wanted to say that Khan has sent me several messages for mediating in a patch-up between you and him, and today, he has sent several messages to me."
In response, Zardari said: "It's impossible now."
At this, Riaz said: "Yes, that's fine, I just wanted to bring this matter to your notice."
Pak Army coordinating rescue operation to evacuate Shehroze Kashif, Fazal Ali 
Bad weather hampers rescue operation for Shehroze Kashif, Fazal Ali on Nanga Parbat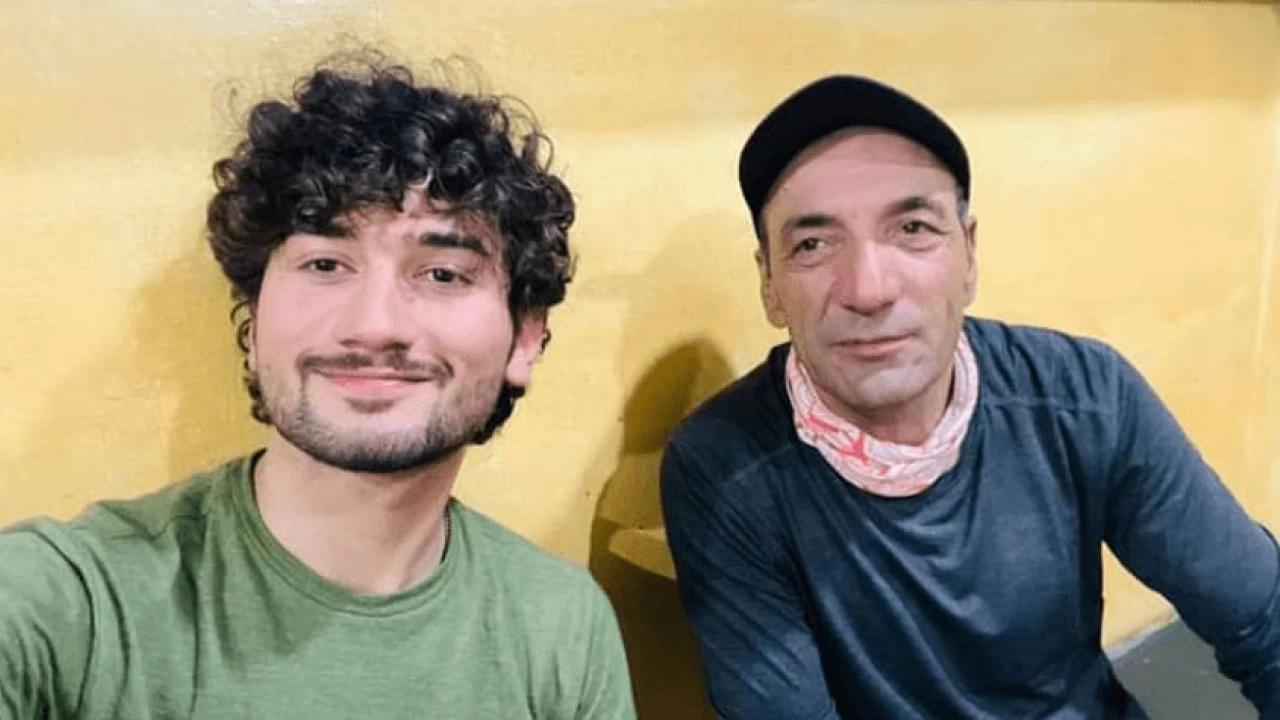 Gilgit: Pakistan army, since Wednesday, is coordinating a high risk rescue operation to evacuate stranded mountaineers Shehroze Kashif and Fazal Ali who are stuck at Nanga Parbat.
According to Inter-Services Public Relations (ISPR), Pakistan army aviation helicopters and a ground search team comprising high-altitude porters are employed to rescue the mountaineers.
Pakistan army aviation pilots, in a daring attempt, flew two helicopter missions despite bad weather conditions but couldn't pick up the mountaineers due to dense clouds and very high altitude.
Meanwhile, the ground search team is also nearing stranded mountaineers who are currently at Camp-3 at 21000 feet of height.
The army aviation pilots will fly again on Thursday subject to weather conditions as ground team attempt to rescue the mountaineers to Camp-2.
Pakistan squad's support personnel tests positive for Covid-19
He will undergo five-day quarantine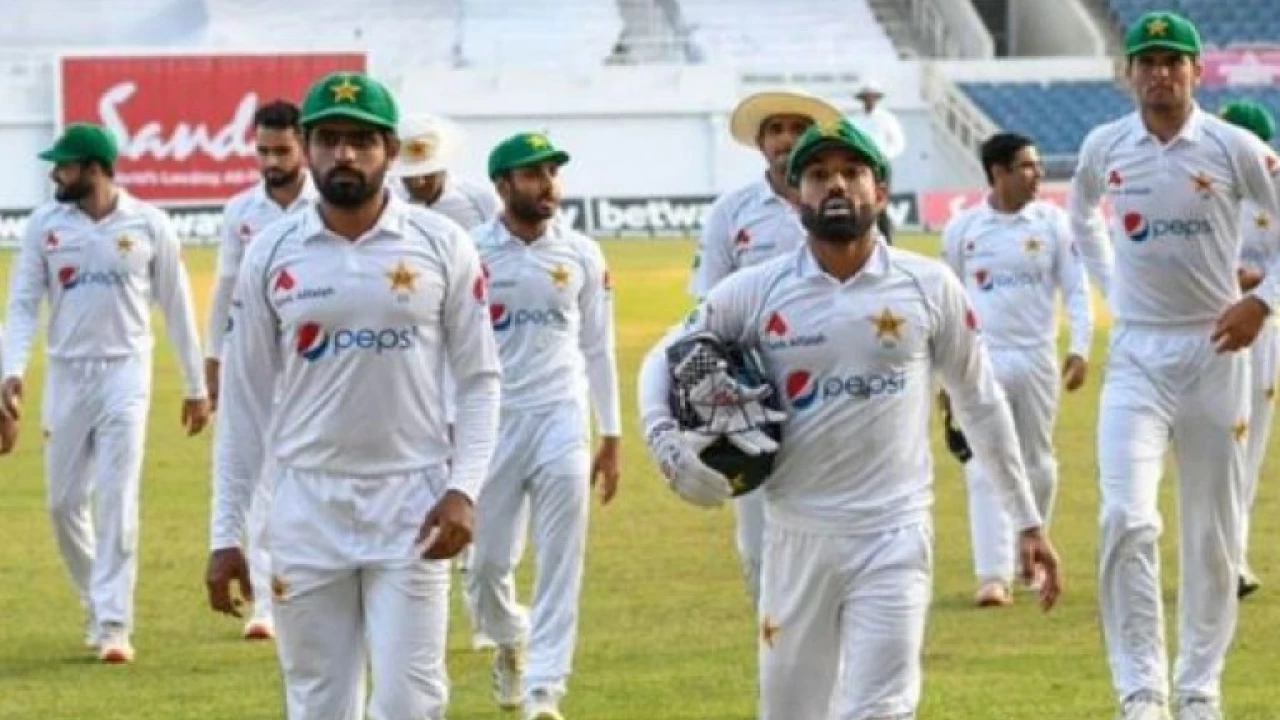 Lahore: Pakistan Test squad's support personnel Malang Ali tested positive for Covid-19, Pakistan Cricket Board (PCB) informed on Thursday.
The squad arrived in Colombo on Wednesday evening at 6:00pm Pakistan time.
The team official confirmed that Malang tested positive for Covid-19 in the on-arrival Rapid Antigen test.
The masseur will now undergo five-day isolation and will be allowed to come out of isolation upon returning a negative RAT test on the fifth day, he added.
Pakistan will play a three-day warm-up match between 11-13 July. The first Test will be played at Galle from 16 July, while the second Test will be staged at Colombo from 24 July.
Govt set to announce comprehensive National Solar Policy on Aug 1
"The government was committed to making the country self-reliant in energy generation"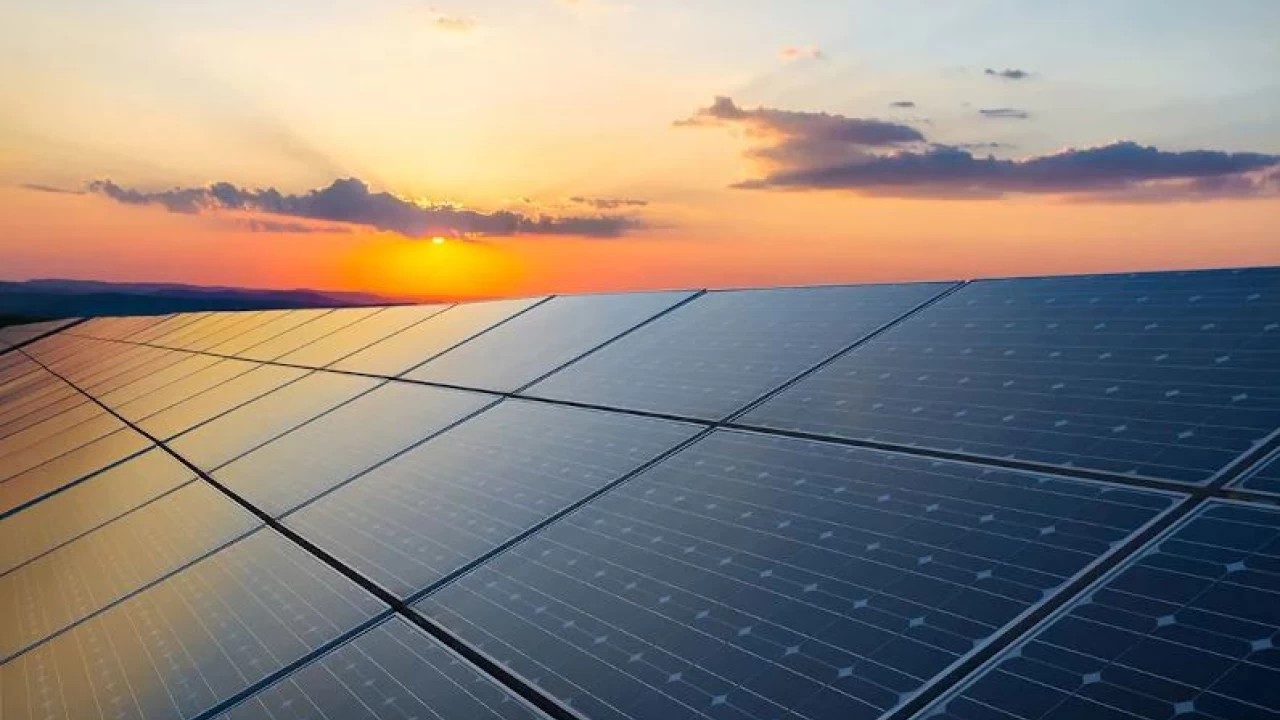 Islamabad: The government is set to announce a comprehensive National Solar Policy on August 1 to provide cheap and environmental-friendly electricity to the general public.
The decision was taken by Prime Minister Shehbaz Sharif as he chaired a high-level meeting of the Energy Task Force aimed at addressing the problems of energy shortage in the country.
The implementation of the National Solar Policy will be subject to approval by the Council of Common Interests.
The meeting was attended by Federal Minister for Energy Engineer Khurram Dastagir, Finance Minister Miftah Ismail, Planning Minister Ahsan Iqbal, Information Minister Marriyum Aurangzeb, Petroleum Minister Mussadik Malik, and the officials concerned. The chief secretaries of four provinces joined the meeting through a video link.
PM Sharif directed the task force to get feedback from the provinces on the draft solar policy and stressed ensuring unanimity of views at the provincial level on the projects of alternative energy generation.
Also, it was decided to shift the Prime Minister's Office and the PM House to solar energy within one month.
The prime minister said the government was committed to making the country self-reliant in energy generation.
He mentioned that solar power was a clean and green way of electricity generation and said the solar projects would mitigate the issues such as distribution losses, power theft, and circular debt.
PM Sharif said affordable solar power would reduce the burden of inflation on the common man.
The meeting was informed that a proposal for converting the fuel-based powerhouses and the 2,000 feeders of 11 KV to solar generation was on the cards.
Switching the government buildings to solar power generation was also discussed in detail.
It was told that in the next 10 years, solar plants with 1,000 megawatts generation would be installed at the government buildings on a BOOT (Build-Own-Operate-Transfer) basis.
The meeting also discussed the proposals for B2B (business-to-business) and mini solar grids.
It was highlighted that a plan to convert 30,000 tube wells in Balochistan to solar power was under consideration with a cost of Rs 300 billion.
The meeting also discussed the proposal to provide solar plants to individuals with a facility of net-metering.