Government, opposition and public!
The " criminal act" of petrol price hike that happened late Friday night (November 5), provoked public outrage. The hike was postponed till November 1, but was implemented on the night between November 3 and 4.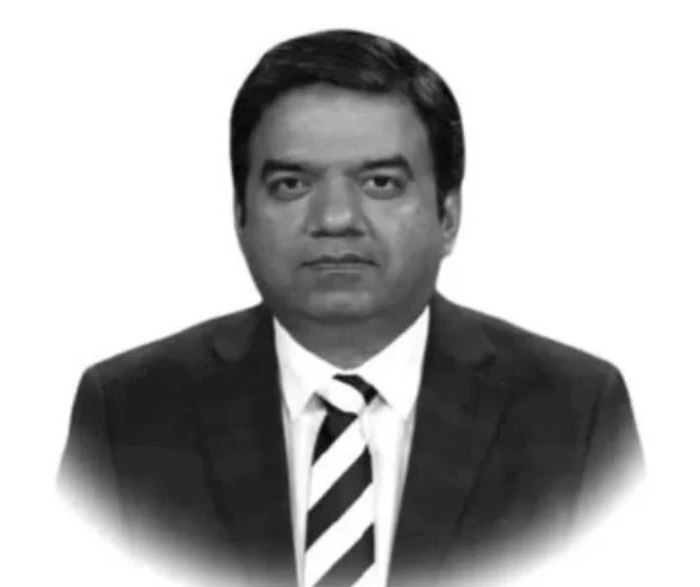 I am saying it a "criminal act" again and again because it was a routine decision that should have been made in broad daylight, but at 2am in the morning the news broke and the people woke up in the morning to find that a petrol bomb had dropped on them. Now the rise in prices and the pace of inflation is so fast that even the column written on inflation last week before November 5 seems old and this repeated cry is causing boredom.
Apart from petrol prices, electricity rates have also been increased. Basic electricity prices have been increased by Rs1.68 per unit. For commercial and industrial consumers, the price has been increased by Rs 1.39 per unit. For consumers using 300 units, the price of electricity has gone up to Rs13.83 per unit. The government believes that a household using 300 units of electricity is prosperous. And he can afford to raise rates, and if that is true, it would be pointless to talk about it.
Like the people under the news of inflation, the most important news of Friday was also suppressed and this was the news, the report of the Election Commission of Pakistan on the rigging in the by-election of Daska, this report is eye-opener and biggest charge sheet against the PTI government.
The Election Commission of Pakistan (ECP) has detected systematic rigging in the NA-75 by-election investigation report. What do they think and do when they come to power, this report has put all the truth in front of them. This report is not limited to the disclosure of fraud but it is a criminal case. Several names have been written in this report but this systematic fraud must be thoroughly investigated. According to the report, the education department, police and district administration, ie the entire government machinery were used in the scam. The mastermind behind the rigging and its full implementation cannot be held responsible alone. Criminal proceedings should be initiated on the basis of this report and the culprits should be identified.
Reading this report, the question arises as to whether those who came with the mission of eradicating corruption have corrupted the entire government machinery. The Deputy Director of Colleges, the Presiding Officer, several officers of the Department of Education and then an army of police officers, all of which could not be managed by a single person. How SHOs remained election managers, police personnel stationed at polling stations continued to kidnap presiding officers instead of security, ignorance of returning officer and deputy returning officer, how many factors and roles are involved in this rigging. The story unfolds in layers.
Playing the role of opposition, the same PTI used to call others as ballot box thieves. Here, the entire election was rigged under the scheme. It will happen and the government will come down with a bang but now their own organized fraud has been proved. Those who call others "box thieves" are now ready for self-accountability.
The opposition's reservations about EVMs, ie electronic voting machines, seem to have come true after this report and the plan to snatch the powers of the Election Commission of Pakistan, this report has exposed the government's intentions. Who will now trust those who bulldoze the opposition and institutions and insist on bringing electronic voting machines? ۔
The political and administrative turmoil in the country over the last four or five weeks has made me think that the PTI government is on a "suicidal mission". Inflation bombs are being set off one after another and when there is a backlash against them, the captain addresses his Wasim Akram Plus (Usman Buzdar): "Whenever they ask you about performance tell them ask us after completion of five-year mandate."
Someone reminded the captain that if he had any mandate, it was economic justice, justice system, social justice, poverty alleviation, job creation, breaking status, eradicating corruption. The captain has a long list of promises that he may not even remember.
When the captain was saying this to the Chief Minister of Punjab Usman Bazdar, surely Bazdar must have been very encouraged that whoever had to ask me gave both a deal and a relaxation but is there any politician who is surrounded by political and economic challenges? Valuable can boldly reject all these questions under the pretext of a five year mandate ?? These are the evidences on which I believe that the captain and his team are on a mission of political suicide and the captain's advice to Bazdar was apparently a message to someone else.
The role of the opposition in this situation is also deplorable. The people are dying of poverty and inflation but the opposition is not making any effort to change the public mood into a movement. It seems that the opposition is thinking that the government may fall from its own stupidity or carry out the mission of political suicide itself. Perhaps that is why the Leader of the Opposition in the Punjab Assembly and PML-N leader Hamza Shahbaz talking to the media had said that it is the national responsibility of all political parties to find a constitutional way to handle the sinking economy of Pakistan and to get rid of the incumbant government. "
According to political analysts, if the opposition awaits like this, it should know that it will not be possible to get the people out to vote without representing the people. If politicians remain indifferent to the people today, then tomorrow the people will also be indifferent to them and then no one should complain that those who raised the slogan of step up didn't come along.
WHO says monkeypox can be contained if we act now
there are about 300 confirmed or suspected cases in around 20 countries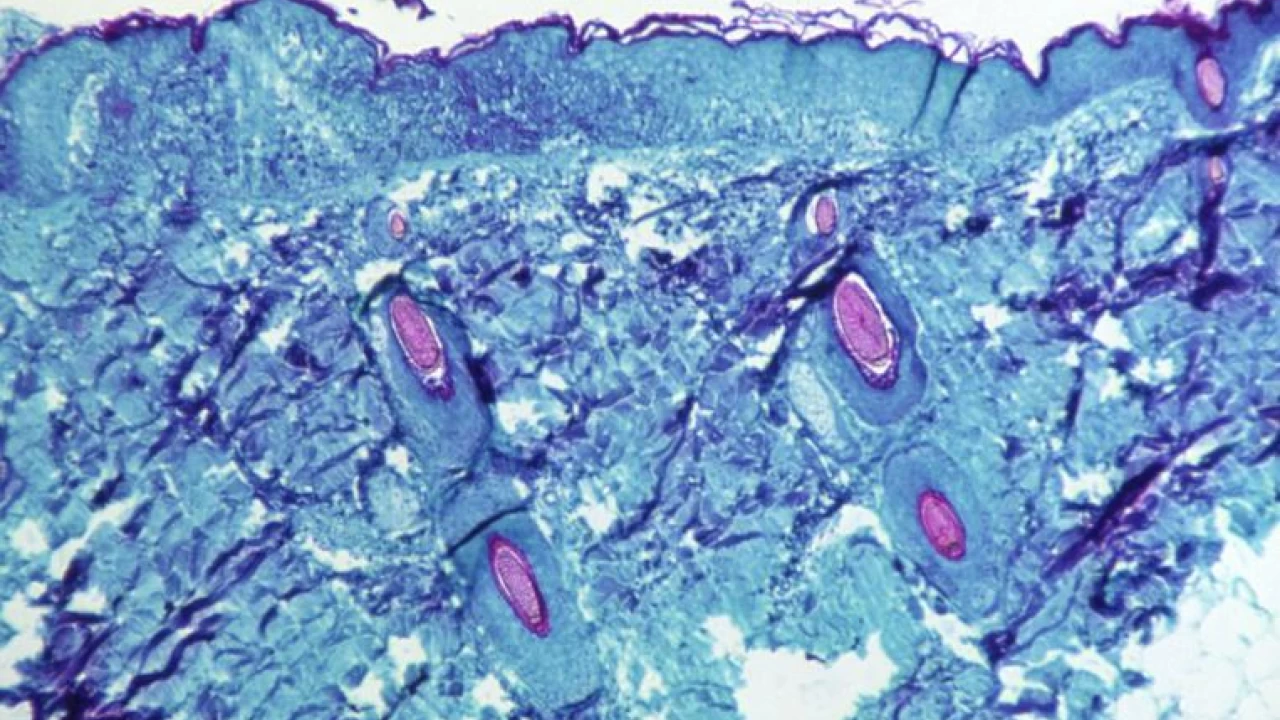 Countries should take quick steps to contain the spread of monkeypox and share data about their vaccine stockpiles, a senior World Health Organization official said on Friday.
"We think that if we put in place the right measures now we probably can contain this easily," Sylvie Briand, WHO director for Global Infectious Hazard Preparedness, told the U.N. agency's annual assembly.
Monkeypox is a usually mild viral infection that is endemic in parts of west and central Africa.
It spreads chiefly through close contact and until the recent outbreak, was rarely seen in other parts of the world, which is why the recent emergence of cases in Europe, the United States and other areas has raised alarms.
So far, there are about 300 confirmed or suspected cases in around 20 countries where the virus was not previously circulating.
"For us, we think that the key priority currently is trying to contain this transmission in non-endemic countries," Briand told a technical briefing for member states.
Needed measures included the early detection and isolation of cases and contact tracing, she added.
Member states should also share information about first generation stockpiles of smallpox vaccines which can also be effective against monkeypox, Briand said. read more
"We don't know exactly the number of doses available in the world and so that's why we encourage countries to come to WHO and tell us what are their stockpiles," she said. A slide of her presentation described global supplies as "very constrained".
Currently, WHO officials are advising against mass vaccination, instead suggesting targeted vaccination where available for close contacts of people infected.
"Case investigation, contact tracing, isolation at home will be your best bets," said Rosamund Lewis, WHO head of the smallpox secretariat which is part of the WHO Emergencies Programme.
SOURCE: REUTERS
Imran Khan condoles deceased PTI worker Ahmed Jan's family in Mardan
"Syed Ahmed is a martyr of Azadi March"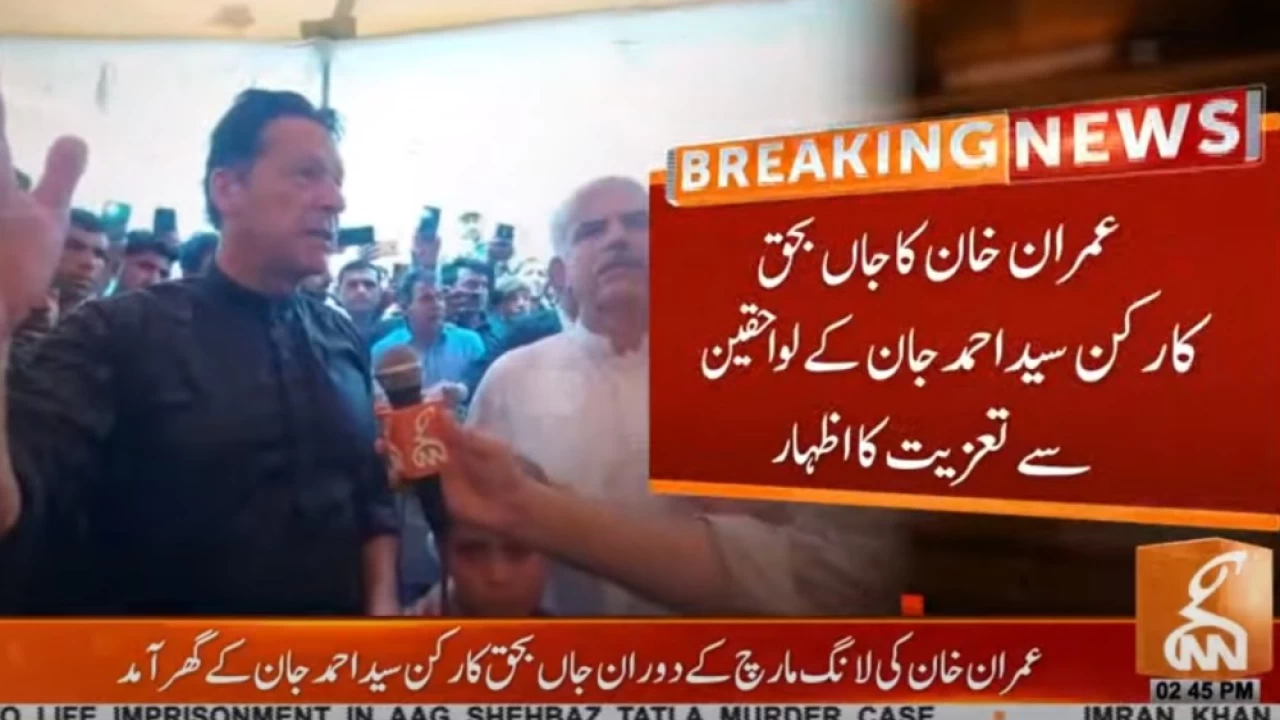 Mardan: Pakistan Tehreek e Insaf (PTI) Chairman and former prime minister Imran Khan offered condolence to the family of deceased PTI worker Syed Ahmed Jan.
According to details, Chairman PTI Imran Khan arrived in Mardan on a short visit. Imran Khan has expressed his condolences to the family of Syed Ahmed Jan, a worker who lost his life in a PTI rally yesterday.
Imran Khan said that Syed Ahmed is a martyr of Azadi March and with the sacrifice of people, real freedom is achieved.
He said that Allah has given the highest status to the martyrs. "Chief Minister of Khyber Pakhtunkhwa and I will take full care of the family of Ahmad Jan", Imran Khan added.
Chief Minister Khyber Pakhtunkhwa Mahmood and other party leaders also accompanied Imran Khan.
On Thursday, Pakistan Tehreek e Insaf (PTI) Chairman and former Prime Minister Imran Khan offered condolences to the families of two deceased workers of the party.
Taking to Twitter, Imran Khan said that two PTI workers were martyred including Faisal Abbas Chaudhry from Lahore and Syed Ahmed Jan from Mardan.
PTI Chairman claimed the two workers were martyred as a result of Punjab police violence during PTI's peaceful 'Azadi March'.
Imran Khan said PTI will take full financial responsibility for the bereaved families.
Forest fire video case: TikToker 'in a fix' as court rejects pre-arrest bail application
Nosheen Saeed alias Dolly had posted a clip of herself walking playfully in a silver ball gown in front of a burning hillside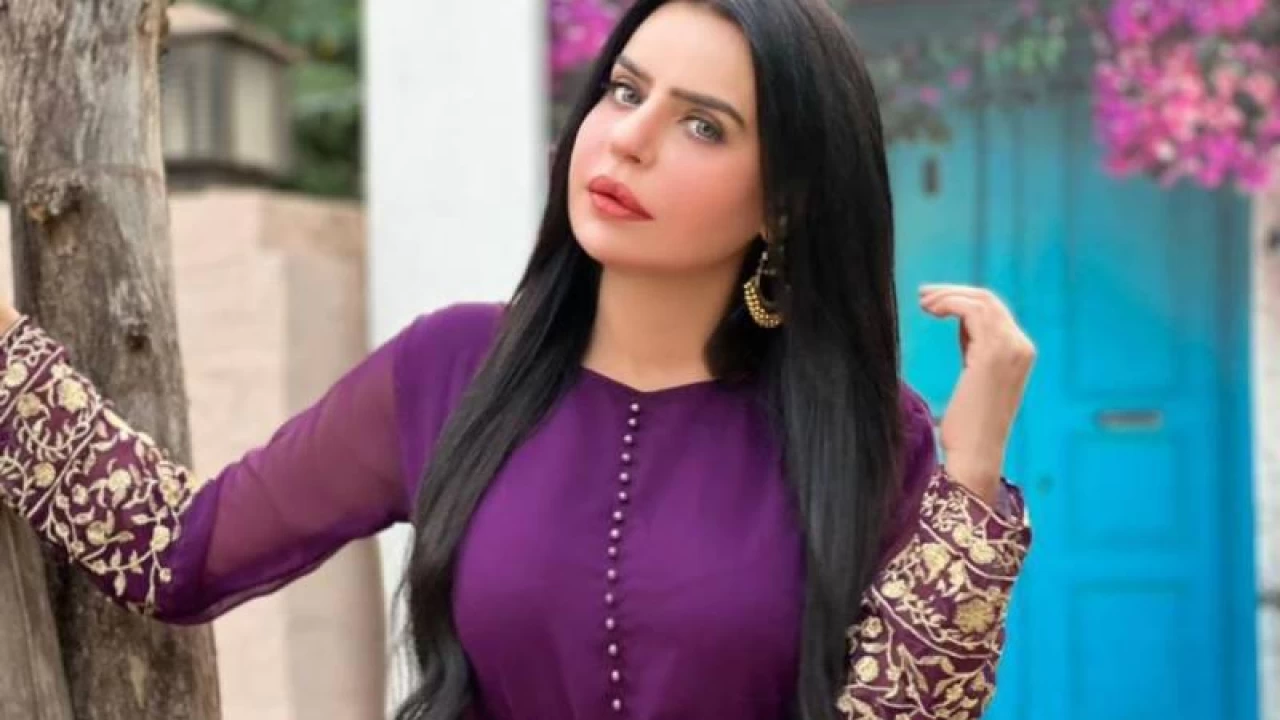 Islamabad: A district and sessions court in Islamabad on Friday rejected the pre-arrest bail application of TikToker Nosheen Saeed alias Dolly in a case related to a forest fire in Margalla Hills.
Dolly, who has more than 11 million followers on TikTok, had posted a clip of herself walking playfully in a silver ball gown in front of a burning hillside, presumably the Margalla Hills in Islamabad, with the caption: "Fire erupts wherever I am."
Her video immediately came under fire on social media as people initially assumed that she had started the blaze herself at a time when a devastating heatwave was underway in Pakistan causing forest fires.
Subsequently, within hours after it was uploaded, the video was taken down from the application.
Later, the TikToker said in a clarification released by an assistant that she did not start the fire and there was "no harm in making videos".