Government, opposition and public!
The " criminal act" of petrol price hike that happened late Friday night (November 5), provoked public outrage. The hike was postponed till November 1, but was implemented on the night between November 3 and 4.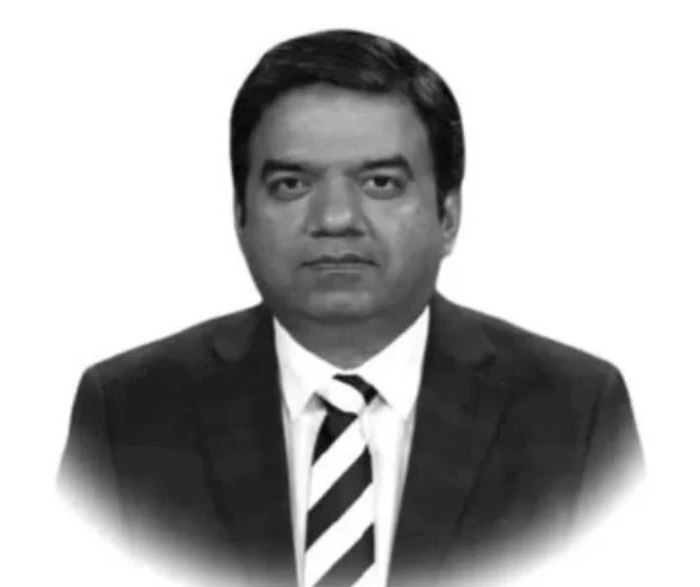 I am saying it a "criminal act" again and again because it was a routine decision that should have been made in broad daylight, but at 2am in the morning the news broke and the people woke up in the morning to find that a petrol bomb had dropped on them. Now the rise in prices and the pace of inflation is so fast that even the column written on inflation last week before November 5 seems old and this repeated cry is causing boredom.
Apart from petrol prices, electricity rates have also been increased. Basic electricity prices have been increased by Rs1.68 per unit. For commercial and industrial consumers, the price has been increased by Rs 1.39 per unit. For consumers using 300 units, the price of electricity has gone up to Rs13.83 per unit. The government believes that a household using 300 units of electricity is prosperous. And he can afford to raise rates, and if that is true, it would be pointless to talk about it.
Like the people under the news of inflation, the most important news of Friday was also suppressed and this was the news, the report of the Election Commission of Pakistan on the rigging in the by-election of Daska, this report is eye-opener and biggest charge sheet against the PTI government.
The Election Commission of Pakistan (ECP) has detected systematic rigging in the NA-75 by-election investigation report. What do they think and do when they come to power, this report has put all the truth in front of them. This report is not limited to the disclosure of fraud but it is a criminal case. Several names have been written in this report but this systematic fraud must be thoroughly investigated. According to the report, the education department, police and district administration, ie the entire government machinery were used in the scam. The mastermind behind the rigging and its full implementation cannot be held responsible alone. Criminal proceedings should be initiated on the basis of this report and the culprits should be identified.
Reading this report, the question arises as to whether those who came with the mission of eradicating corruption have corrupted the entire government machinery. The Deputy Director of Colleges, the Presiding Officer, several officers of the Department of Education and then an army of police officers, all of which could not be managed by a single person. How SHOs remained election managers, police personnel stationed at polling stations continued to kidnap presiding officers instead of security, ignorance of returning officer and deputy returning officer, how many factors and roles are involved in this rigging. The story unfolds in layers.
Playing the role of opposition, the same PTI used to call others as ballot box thieves. Here, the entire election was rigged under the scheme. It will happen and the government will come down with a bang but now their own organized fraud has been proved. Those who call others "box thieves" are now ready for self-accountability.
The opposition's reservations about EVMs, ie electronic voting machines, seem to have come true after this report and the plan to snatch the powers of the Election Commission of Pakistan, this report has exposed the government's intentions. Who will now trust those who bulldoze the opposition and institutions and insist on bringing electronic voting machines? ۔
The political and administrative turmoil in the country over the last four or five weeks has made me think that the PTI government is on a "suicidal mission". Inflation bombs are being set off one after another and when there is a backlash against them, the captain addresses his Wasim Akram Plus (Usman Buzdar): "Whenever they ask you about performance tell them ask us after completion of five-year mandate."
Someone reminded the captain that if he had any mandate, it was economic justice, justice system, social justice, poverty alleviation, job creation, breaking status, eradicating corruption. The captain has a long list of promises that he may not even remember.
When the captain was saying this to the Chief Minister of Punjab Usman Bazdar, surely Bazdar must have been very encouraged that whoever had to ask me gave both a deal and a relaxation but is there any politician who is surrounded by political and economic challenges? Valuable can boldly reject all these questions under the pretext of a five year mandate ?? These are the evidences on which I believe that the captain and his team are on a mission of political suicide and the captain's advice to Bazdar was apparently a message to someone else.
The role of the opposition in this situation is also deplorable. The people are dying of poverty and inflation but the opposition is not making any effort to change the public mood into a movement. It seems that the opposition is thinking that the government may fall from its own stupidity or carry out the mission of political suicide itself. Perhaps that is why the Leader of the Opposition in the Punjab Assembly and PML-N leader Hamza Shahbaz talking to the media had said that it is the national responsibility of all political parties to find a constitutional way to handle the sinking economy of Pakistan and to get rid of the incumbant government. "
According to political analysts, if the opposition awaits like this, it should know that it will not be possible to get the people out to vote without representing the people. If politicians remain indifferent to the people today, then tomorrow the people will also be indifferent to them and then no one should complain that those who raised the slogan of step up didn't come along.
Legendary Broadway songwriter Stephen Sondheim dies aged 91
Former US president Barack Obama presented Sondheim with the Presidential Medal of Freedom for his work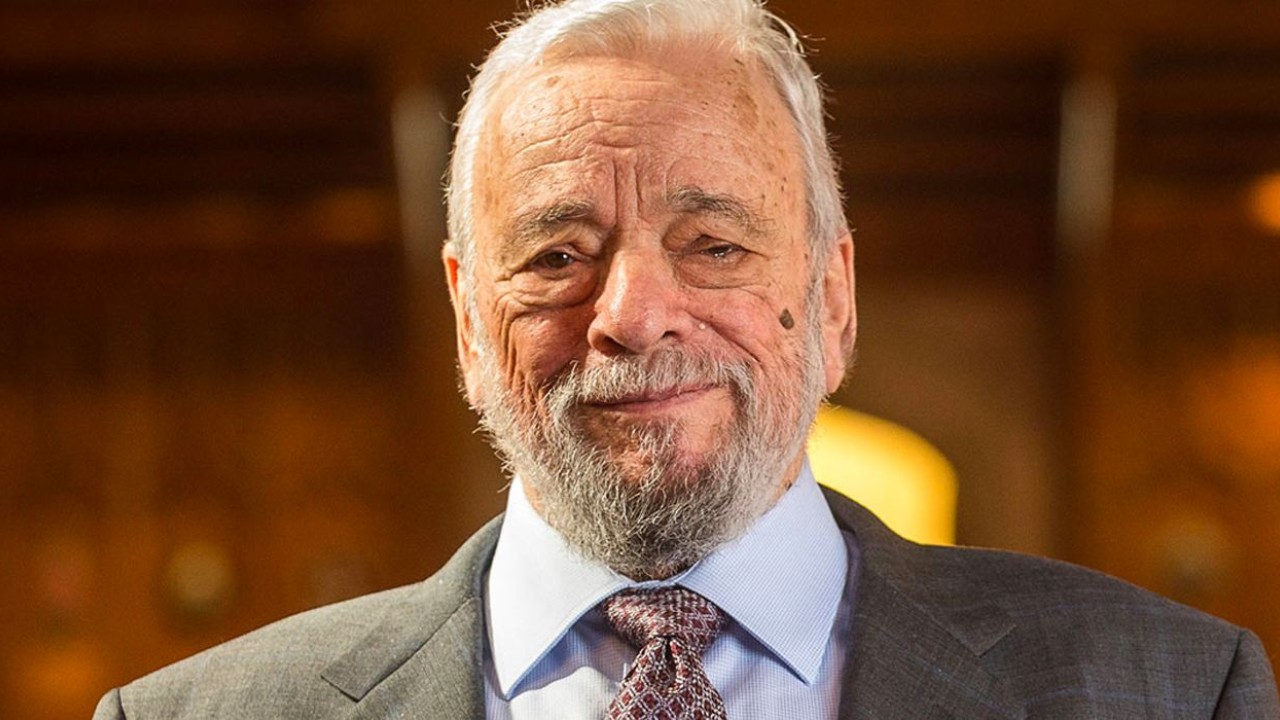 Washington: Legendary Broadway songwriter Stephen Sondheim, widely recognized as having revolutionized American musical theater, died Friday at age 91, his lawyer told The New York Times.
F. Richard Pappas said Sondheim -- known for musicals including "West Side Story" -- died suddenly at his home in Roxbury, Connecticut, the day after celebrating Thanksgiving with friends.
Born on March 22, 1930 in New York City, Sondheim was involved in musical theater from an early age. He started playing piano at age seven and was family friends with Oscar Hammerstein II, half of the famed musical theater writing duo Rodgers and Hammerstein who wrote shows including "Oklahoma!" and "The Sound of Music."
Over the course of his decades-long career, Sondheim won eight Grammy awards, eight Tony awards -- including the special Lifetime Achievement in the Theatre -- and one Academy Award. He was nominated for many more Grammys and Tonys, as well as two Golden Globes.
In 2015, then-US president Barack Obama presented Sondheim with the Presidential Medal of Freedom for his work.
SOURCE: AFP
New Covid variant triggers global alarm, stock markets tumble
Authorities around the world reacted with alarm on Friday to a new coronavirus variant found in South Africa, with the EU and Britain among those tightening border controls as researchers sought to establish out if the mutation was vaccine-resistant.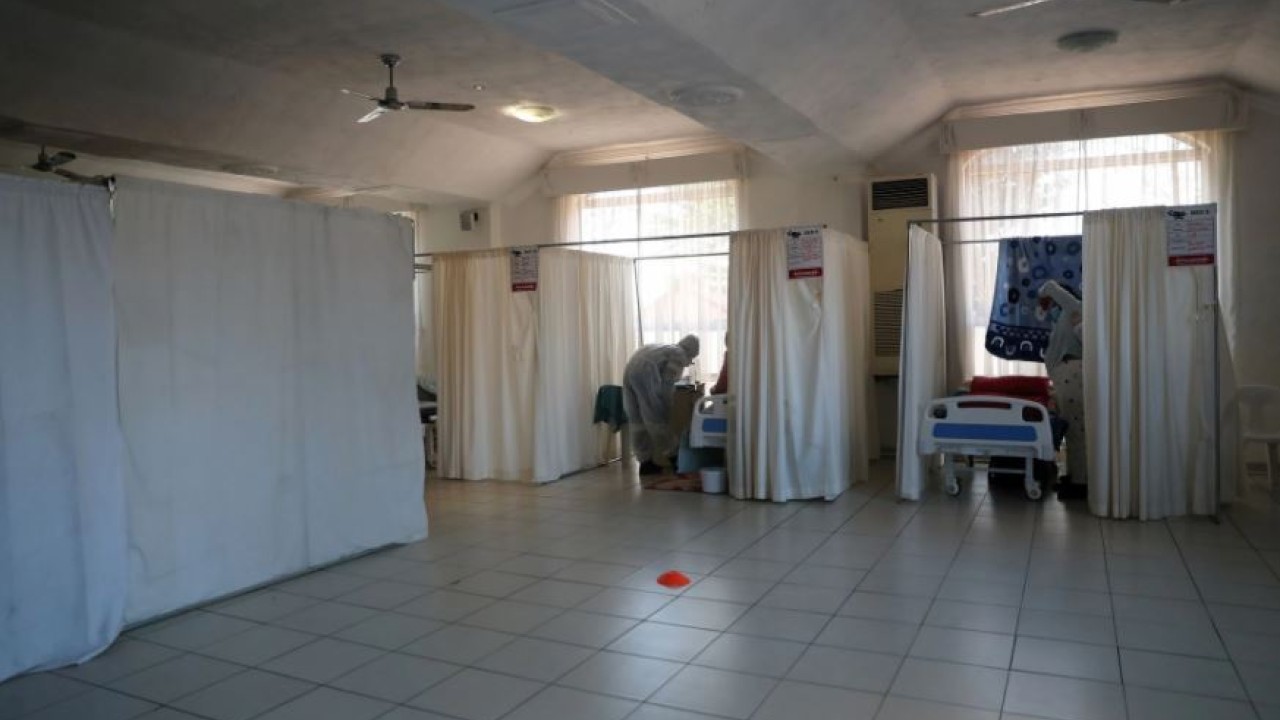 Hours after Britain banned flights from South Africa and neighbouring countries and asked travellers returning from there to quarantine, the World Health Organization (WHO) cautioned against hasty travel bans.
"It's really important that there are no knee-jerk responses here," said the WHO's emergencies director Mike Ryan, praising South Africa's public health institutions for picking up the new variant of the virus that causes COVID-19.
"Because we've seen in the past, the minute that there is any mention of any kind of variation, then everyone is closing borders and restricting travel."
The WHO said it would take weeks to determine how effective vaccines were against the variant. read more
South Africa's Health Minister Joe Phaahla called the travel restrictions "unjustified", though he also said preliminary studies suggested the new variant may be more transmissible.
European Commission chief Ursula von der Leyen said the EU also aimed to halt air travel from the region. Several other countries including India, Japan and Israel toughened curbs. read more
"It is now important that all of us in Europe act very swiftly, decisively and united," von der Leyen said. "All air travel to these countries should be suspended until we have a clearer understanding about the danger posed by this new variant."
In Washington, top U.S. infectious disease official Anthony Fauci said no decision had been made on a possible U.S. travel ban. There was no indication that the variant was in the United States, and it was unclear whether it was resistant to current vaccines, he told CNN. read more
The news nonetheless pummelled global stocks and oil, which plunged 10%, on fears that new restrictions would hit the travel industry and already shaky economies across southern Africa. read more
'MOST SIGNIFICANT VARIANT'
The variant has a spike protein that is dramatically different to the one in the original coronavirus that vaccines are based on, the UK Health Security Agency said, raising fears about how current vaccines will fare.
"As scientists have described, (this is) the most significant variant they've encountered to date," British Transport Secretary Grant Shapps told Sky News.
In Geneva the WHO - whose experts on Friday discussed the risks that the variant, called B.1.1.529, presents - warned against travel curbs for now. read more
It would take several weeks to determine the variant's transmissibility and the effectiveness of vaccines, WHO spokesperson Christian Lindmeier said, noting that 100 sequences of it had been reported so far.
British health minister Sajid Javid said the sequence of the variant was first uploaded by Hong Kong from someone travelling from South Africa.
"It is highly likely that it has now spread to other countries," Javid told lawmakers.
SOURCE: REUTERS
Spotify tests TikTok-style video feed 
The success of TikTok has led many different platforms to borrow its central options.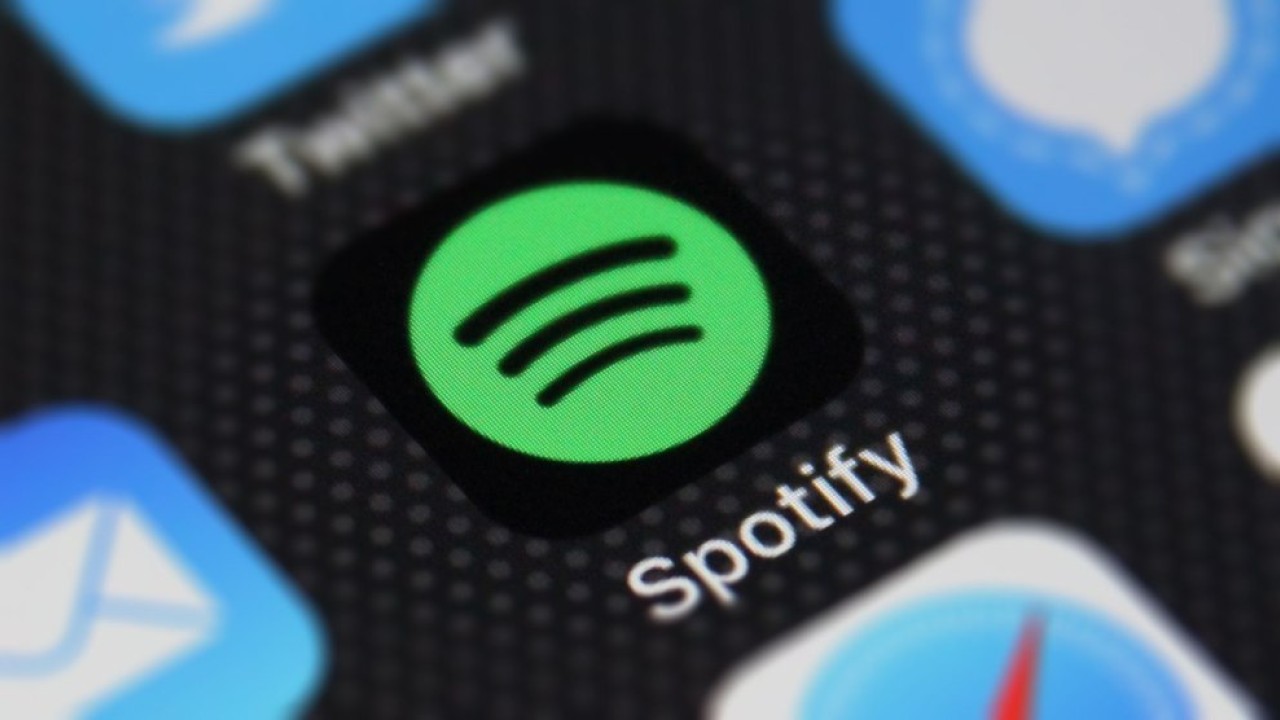 Spotify, reportedly, is engaged on a brand new approach of listening to music within the fashion of TikTok.
Spotify users, now, can work together with songs on there, corresponding to liking them to hearken to later, or visiting the album they got here from.
The new addition was first spotted by Chris Messina, who tweeted out a video of the Discover feature in action.
He described it as a "pared-down version" of a TikTok-style feed of music videos.
Not only that, @Spotify Discover is basically a pared down version of a TikTok-style feed of vertical music videos (likely using their canvas format) that you can like or skip.#NewSpotify pic.twitter.com/hpOEZ8v9bl

— Messina.eth (@chrismessina) November 24, 2021
Spotify's new test comes almost a year to the day after the service was experimenting with using a Snapchat-style stories feature alongside several of its playlists.
Spotify has lengthy provided a "Canvas" function that permits artists to add quick clips — corresponding to these from music movies — which will be proven alongside songs, and the brand new feed seems to be utilizing those self-same movies.
Spotify confirmed it was testing the function however it's not clear if it is going to be rolling out extra broadly.
The success of TikTok has led many different platforms to borrow its central options.
Instagram has launched 'Reels', which mimic a lot of the performance of TikTok; YouTube has a brand new Shorts function that focuses round quick movies; and Netflix has examined an analogous feed-based interface to assist individuals discover new issues to look at.