"Don't panic!"
As soon I woke up in the morning, the news dropped like a bomb that the government has increased the prices of petroleum products by Rs12 per liter. Petrol price rose by Rs10.49 to Rs137.79 and diesel by Rs 12.44.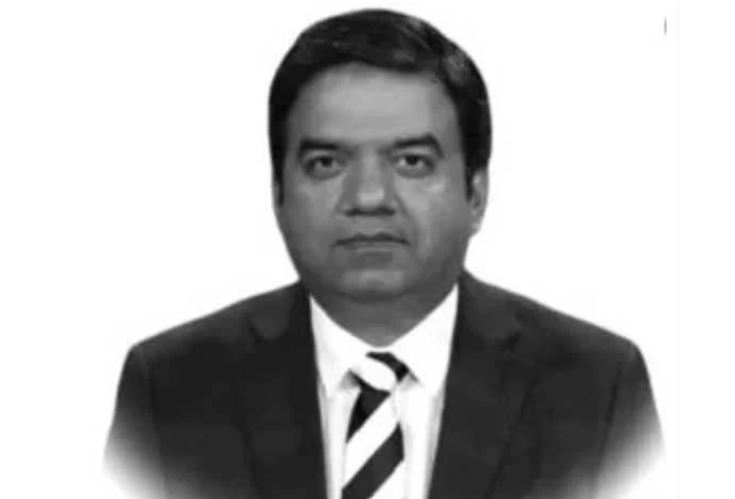 In the last one month, the price of petrol has gone up by a total of Rs20, which has really made the people scream. Earlier on Friday, Prime Minister Imran Khan, addressing the inaugural function of Kisan Portal, was saying that imported goods import inflation, the pressure on the rupee is temporary, we have imported wheat, sugar, ghee, we are trying that everything be produced in the country.
During the reporting of this (PM's) speech, I was looking for a phrase, "Don't panic", but despite searching all the newspapers, I couldn't find these words of consolation from the Prime Minister. I was searching for these words because I was nervous. The reason for the panic was the announcement of the Federal Minister of Energy, the announcement of the Utility Stores Corporation and the ticking of the petrol bomb.
Electricity has been increased by Rs39 paise per unit but there is no need to panic. The slab of cheap electricity for the poor has been reduced from 300 units to 200 units, but there is no need to panic. The price of essentials at utility stores has gone up by Rs15-45 but there is no need to panic. Edible oil prices of 5 companies have been increased from Rs14 to Rs110 at utility stores but there is no need to panic. The price of a two kilogram pack of washing powder has been increased from Rs10 to Rs21 but there is no need to panic. Repeated instructions about hand wash to avoid coronavirus and an increase of up to Rs15 in the price of bath soup and an increase of Rs9 in the price of a 228 ml pack of handwash but do not panic. The poor used to eat bread with pickles and the price of pickles has been increased by more than 200 per cent. The price of three grams of pickles has been increased from Rs20 to Rs44 but there is no need to worry.
The government's own statistics agency says the overall inflation rate has reached 12.66 per cent. Inflation for low-income earners has reached 14.12%. Prices of 22 essential commodities rose in one week. The price of tomato increased by Rs11 per kg, LPG cylinder for domestic use has gone up by more than Rs43, 2.5kg ghee price jumped Rs6.9, while prices of rice, garlic, potato, mutton and Gurr also went up.
Despite the words "don't panic", there is no moment of relief and it seems that the captain's famous slogan "I will make them cry" was not for political rivals but for the people. The average income of the salaried class in the country is 20,000 to 25,000. What was left of this revenue after paying electricity, gas and water bills, which the government is now bent on squeezing further.
The word squeezing was used because Federal Minister for Energy Hamad Azhar, while announcing the increase in electricity rates, had admitted that the burden of revolving loans is currently being borne by the people mainly due to capacity payments, which are now Rs700 to Rs800 billion. Thus, the confession of the federal minister proved that arrangements are being made to squeeze Rs800 billion from the people.
The working class and a sslaried class were interested in the captain's slogans. Addressing the Kisan Card Portal function, the captain pointed this out, saying the PTI has launched a movement for justice, Allah Almighty especially listens to the voice of the weak and working class. A man in the street is seen seeking justice. Captain sahib what to talk about your slogan of 'Insaaf' you have forced even poor class to beg for food. The rulers should come ourt on the streets without protocols to see the poor queuing up at traffic signals for begging. Poverty and unemployment could be seen among youth standing alongthe banks of the city canal and injecting drugs into their bodies, while young girls could be seen wearing burqas with their hands outstretched.
Rising electricity, oil and gas prices, continouous depriciation of Pak rupee, the collapse of economy sinks, the world's laughter at a "sensitive deployment" are the outcome of change (of government) that came in 2018. Though the Opposition still insist the change didn;t come, but was brought. Whatever the case, the loss is happening to Pakistan and the millions of people living in it. The scourge of inflation has grappled the country so badly that there is not a single household whose expenditure and income have not "changed". People are now fed up with hollow claims of accountability.
While blowing the horn on inflation, mismanagement and unnecessary issues from institutions, is the government realizing that there will be no response? The patience of the people is running out. The opposition is gearing up for the last battle. The government has reached the abyss of its popularity.
Finance Minister Shaukat Tareen also made it clear during a press conference in Washington that inflation wouldn't come down. In such a situation, whatever the government does to entertain the people cannot be stopped in the face of public outrage. The billions of rupees of subsidies and amnesty schemes if were directed towards modernizing the industry, there would be economic activity in the country today and jobs would be created.
If it is to be accepted that the previous governments haven't paid attention to these problems, but question is what have you (PTI) done in these three years? How long will the rulers and governments of the past continue to cover up their incompetence and worthlessness? The time for elections-- the day of reckoning for any government-- is also coming and of course the people are watching and testing everything. You will have to run a knife on your development budget due to the IMF conditions. Are you ready for that too? Treat inflation immediately or the "Tsunami of change" will knock you to the brink of public outrage!
COAS expresses satisfaction over operational preparedness of formations
He directed formations to focus on relief, rehabilitation, reconstruction and help restore routine life in flood-affected areas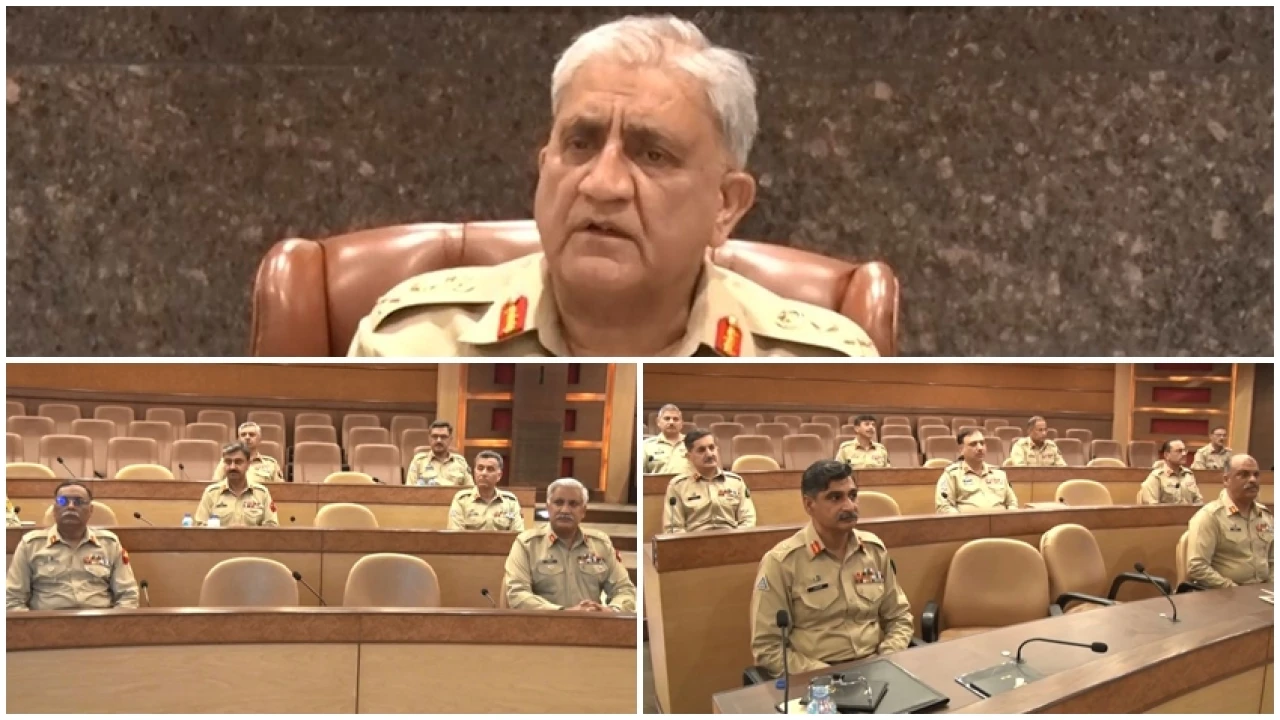 Islamabad: Army Chief General Qamar Javed Bajwa has expressed satisfaction over the operational preparedness of formations and directed them to maintain a strict vigil to guard against any threat.
Chairing 251st Corps Commanders' Conference in Rawalpindi today (Wednesday), he directed that all formations must leave no stone unturned to take action against terrorists in coordination with other Law Enforcement Agencies.
The forum undertook a comprehensive review of the security environment with a special focus on situations along the borders, internal security and other professional matters of the Army.
It resolved that the resurgence of terrorism will not be tolerated.
The forum was also briefed in detail on external and internal security situation with particular focus on the flood situation and ongoing relief efforts being undertaken by Army formations across the country.
The Corps Commanders expressed solidarity with flood victims who are braving great difficulties and resolved to extend maximum assistance for their relief and rehabilitation.
General Bajwa commended formations for reaching out people in distress and helping them to mitigate their sufferings.
He praised Army doctors and paramedics for provision of emergency medical care to flood affectees, particularly children and women including measures to check the spread of diseases in flood-hit areas.
The Army Chief also appreciated Army Engineers and FWO for restoring accessibility of critical routes and communication infrastructure on an emergency basis.
He directed formations to focus on relief, rehabilitation, reconstruction and help restore routine life in flood-affected areas.
North Korea fires 2 ballistic missiles a day before Kamala Harris' visit to Seoul
Japan's coast guard also reported a suspected ballistic missile test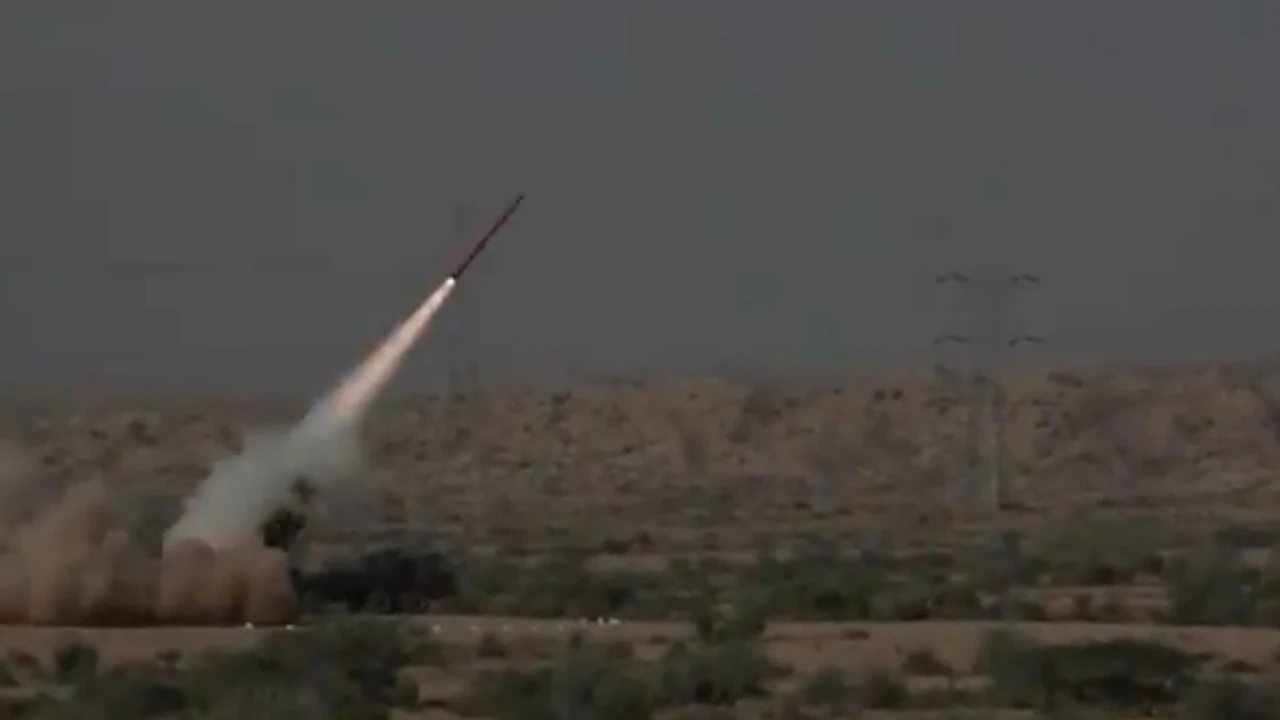 North Korea fired two short-range ballistic missiles off its east coast on Wednesday, the South's military said, just a day before US Vice President Kamala Harris is set to arrive in Seoul.
The launch came two days after South Korea and U.S. forces conducted a military drill in waters off the South's east coast involving an aircraft carrier. On Sunday, North Korea fired another ballistic missile towards the sea off its east coast.
Wednesday's missiles were launched from the Sunan area of Pyongyang, the North Korean capital, between 18:10 p.m. (0910 GMT) and 18:20 p.m. (0920 GMT), South Korea's Joint Chiefs of Staff said.
They flew about 360 km (225 miles), reaching an altitude of 30 km (19 miles) and a maximum velocity of Mach 6, they said, adding a detailed analysis was underway.
"North Korea's provocations will further strengthen the South Korean-U.S. deterrence and response capability, and only deepen (North Korea's) isolation from the international community," they said in a statement.
North Korean state media did not mention the reports of the latest launches, but its leader Kim Jong Un has said its development of nuclear weapons and missiles are aimed at defending itself against U.S. threats.
Japan's coast guard also reported a suspected ballistic missile test, which its minister of state for defence, Toshiro Ino, condemned as "unacceptable".
He told reporters, "North Korea's series of actions, including repeated ballistic missile launches, poses a threat to the peace and security of Japan, the region and international society."
Following a stop in Japan, Harris will land in the South Korean capital and visit the heavily fortified Demilitarised Zone (DMZ) between the neighbours on Thursday.
In a speech hours earlier aboard the destroyer USS Howard destroyer in the Japanese city of Yokosuka, Harris had called Sunday's missile launch part of an "illicit weapons programme which threatens regional stability and violates multiple U.N. Security Council resolutions".
North Korea has tested missiles at an unprecedented pace this year, while this week's joint drill is a show of force intended to warn against what could be its first nuclear test since 2017.
The isolated country has completed preparations for a nuclear test, a window for which could open between China's party congress in October and the U.S. mid-term elections in November, South Korean lawmakers said on Wednesday.
Since 2006, North Korea has been subject to U.N. sanctions, which the Security Council has steadily, and unanimously, stepped up over the years to cut off funding for its nuclear weapons and ballistic missile programmes.
North Korea rejects the U.N. resolutions as an infringement of its sovereign right to self-defence and space exploration, and has criticised military exercises by the United States and South Korea as proof of their hostile intentions.
SOURCE: REUTERS
US conspiracy narrative: Imran Khan's alleged audio leak reveals inside story
The country is having an "audio leak" season
Islamabad: As the country is having an "audio leak" season, another audio leak created a storm in the already politically tense atmosphere. Alleged audio of former prime minister and Pakistan Tehreek-i-Insaf (PTI) Chairman Imran Khan has surfaced discussing the US cypher.
According to details, the audio leak, allegedly featuring PTI Chairman Imran Khan and his principal secretary Azam Khan is about a discussion over the US cypher, which had led to the ouster of the PTI government after the passage of a no-trust motion in the National Assembly on April 10, 2022.
Previously, telephonic conversations between the ruling Pakistan Muslim League-Nawaz (PML-N) leaders, including Prime Minister Shehbaz Sharif, were leaked, discussing acceptance of PTI's resignations from the National Assembly.