"Don't panic!"
As soon I woke up in the morning, the news dropped like a bomb that the government has increased the prices of petroleum products by Rs12 per liter. Petrol price rose by Rs10.49 to Rs137.79 and diesel by Rs 12.44.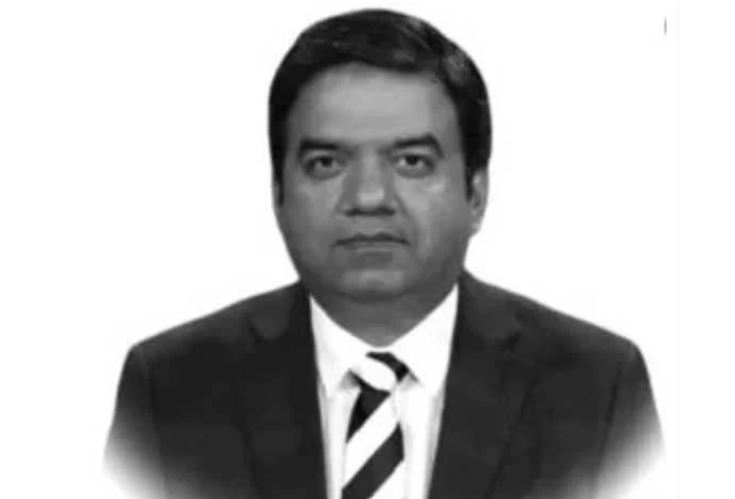 In the last one month, the price of petrol has gone up by a total of Rs20, which has really made the people scream. Earlier on Friday, Prime Minister Imran Khan, addressing the inaugural function of Kisan Portal, was saying that imported goods import inflation, the pressure on the rupee is temporary, we have imported wheat, sugar, ghee, we are trying that everything be produced in the country.
During the reporting of this (PM's) speech, I was looking for a phrase, "Don't panic", but despite searching all the newspapers, I couldn't find these words of consolation from the Prime Minister. I was searching for these words because I was nervous. The reason for the panic was the announcement of the Federal Minister of Energy, the announcement of the Utility Stores Corporation and the ticking of the petrol bomb.
Electricity has been increased by Rs39 paise per unit but there is no need to panic. The slab of cheap electricity for the poor has been reduced from 300 units to 200 units, but there is no need to panic. The price of essentials at utility stores has gone up by Rs15-45 but there is no need to panic. Edible oil prices of 5 companies have been increased from Rs14 to Rs110 at utility stores but there is no need to panic. The price of a two kilogram pack of washing powder has been increased from Rs10 to Rs21 but there is no need to panic. Repeated instructions about hand wash to avoid coronavirus and an increase of up to Rs15 in the price of bath soup and an increase of Rs9 in the price of a 228 ml pack of handwash but do not panic. The poor used to eat bread with pickles and the price of pickles has been increased by more than 200 per cent. The price of three grams of pickles has been increased from Rs20 to Rs44 but there is no need to worry.
The government's own statistics agency says the overall inflation rate has reached 12.66 per cent. Inflation for low-income earners has reached 14.12%. Prices of 22 essential commodities rose in one week. The price of tomato increased by Rs11 per kg, LPG cylinder for domestic use has gone up by more than Rs43, 2.5kg ghee price jumped Rs6.9, while prices of rice, garlic, potato, mutton and Gurr also went up.
Despite the words "don't panic", there is no moment of relief and it seems that the captain's famous slogan "I will make them cry" was not for political rivals but for the people. The average income of the salaried class in the country is 20,000 to 25,000. What was left of this revenue after paying electricity, gas and water bills, which the government is now bent on squeezing further.
The word squeezing was used because Federal Minister for Energy Hamad Azhar, while announcing the increase in electricity rates, had admitted that the burden of revolving loans is currently being borne by the people mainly due to capacity payments, which are now Rs700 to Rs800 billion. Thus, the confession of the federal minister proved that arrangements are being made to squeeze Rs800 billion from the people.
The working class and a sslaried class were interested in the captain's slogans. Addressing the Kisan Card Portal function, the captain pointed this out, saying the PTI has launched a movement for justice, Allah Almighty especially listens to the voice of the weak and working class. A man in the street is seen seeking justice. Captain sahib what to talk about your slogan of 'Insaaf' you have forced even poor class to beg for food. The rulers should come ourt on the streets without protocols to see the poor queuing up at traffic signals for begging. Poverty and unemployment could be seen among youth standing alongthe banks of the city canal and injecting drugs into their bodies, while young girls could be seen wearing burqas with their hands outstretched.
Rising electricity, oil and gas prices, continouous depriciation of Pak rupee, the collapse of economy sinks, the world's laughter at a "sensitive deployment" are the outcome of change (of government) that came in 2018. Though the Opposition still insist the change didn;t come, but was brought. Whatever the case, the loss is happening to Pakistan and the millions of people living in it. The scourge of inflation has grappled the country so badly that there is not a single household whose expenditure and income have not "changed". People are now fed up with hollow claims of accountability.
While blowing the horn on inflation, mismanagement and unnecessary issues from institutions, is the government realizing that there will be no response? The patience of the people is running out. The opposition is gearing up for the last battle. The government has reached the abyss of its popularity.
Finance Minister Shaukat Tareen also made it clear during a press conference in Washington that inflation wouldn't come down. In such a situation, whatever the government does to entertain the people cannot be stopped in the face of public outrage. The billions of rupees of subsidies and amnesty schemes if were directed towards modernizing the industry, there would be economic activity in the country today and jobs would be created.
If it is to be accepted that the previous governments haven't paid attention to these problems, but question is what have you (PTI) done in these three years? How long will the rulers and governments of the past continue to cover up their incompetence and worthlessness? The time for elections-- the day of reckoning for any government-- is also coming and of course the people are watching and testing everything. You will have to run a knife on your development budget due to the IMF conditions. Are you ready for that too? Treat inflation immediately or the "Tsunami of change" will knock you to the brink of public outrage!
Gold price announcement once again postponed until Sept 25
The price of a single tola of 24-karat gold in Pakistan is Rs 220,400.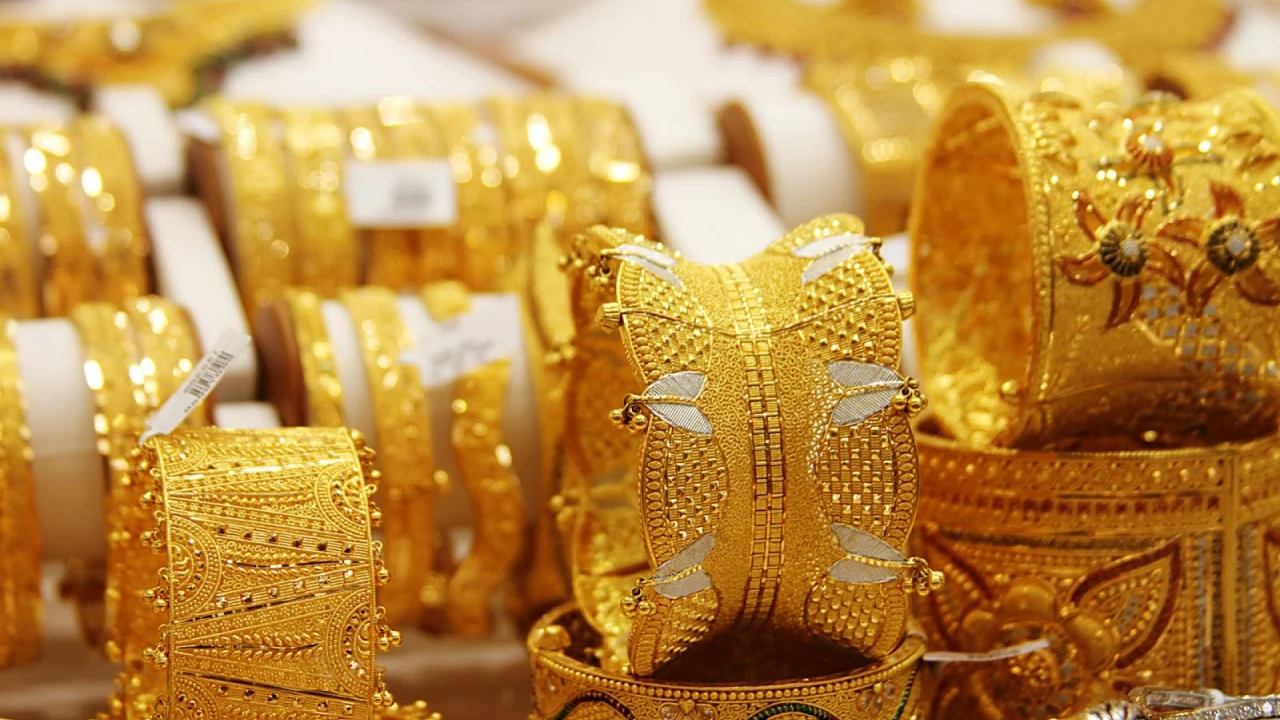 Karachi: Sindh Sarafa Bazaar Association (SSBA) on Friday postponed the announcement of the gold prices in Pakistan once again until Sept 25.
According to sources, the gold market remained shut for five days as law enforcement agencies probed into the matter.
In addition, the gold prices remain postponed in Pakistan till Monday.
Gold rates remained unchanged in Pakistan after touching a record high in previous days.
Earlier this week, the price of a single tola of 24-karat gold in Pakistan is Rs 220,400 on Tuesday. The price of 10 grams of 24k gold was recorded at Rs189,960.
Likewise, 10 grams of 22k gold were being traded for Rs171,324 while a single tola of 22-karat gold was being sold at Rs199,832.
According to sources, SSBA President Haroon Chand has announced another date after Friday regarding gold prices.
SSBA President Haroon Chand said the gold prices will now be announced on Monday, September 25.
Sri Lanka, Bangladesh Women's team qualify for the semi-final of Asian Games
The final and the third-place playoff for the Bronze medal will be held on September 25.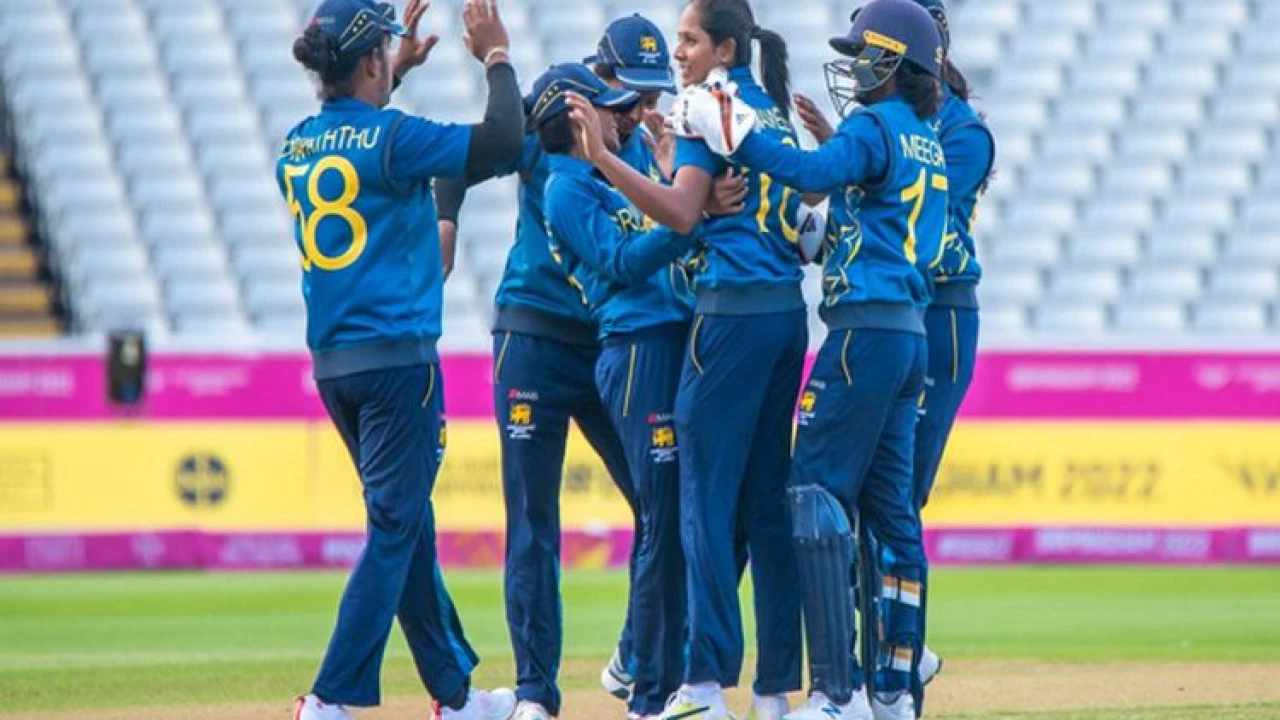 Hangzhou: Sri Lanka swept aside Thailand on Friday in a rain-affected women's cricket quarter-final at the Asian Games and Bangladesh joined them in the last four after their clash with Hong Kong was washed out.
Sri Lanka easily chased down their target of 79 in 15 overs of a rain-affected quarter-final match of the Asian Games at the Zhejiang University of Technology Pingfeng Cricket Field in Hangzhou.
Thailand had earlier fought back from 37-6 to post 78-7 in their 15 overs, largely due to a battling 31 off 24 balls from Chanida Sutthiruang batting at number seven.
"Today we didn't get enough runs," said Chanida. "We thought that we could win the game, but we may be needed 30 to 40 more runs. Even if we had 20 more runs, I think we could have defended it."
The Sri Lankans cruised past their target with 25 balls to spare, Harshitha Samarawickrama hitting a six to end the contest as they finished on 84-2.
Sri Lanka will face Pakistan on Sunday in the second semi-final of the Asian Games with India playing Bangladesh, who progressed on a higher world ranking after their quarter-final with Hong Kong was washed out later on Friday.
"We want the gold medal," said Sri Lanka coach Rumesh Joseph Ratnayake, whose team are in confident mood having just won a T20 series in England 2-1 earlier this month.
"We will take it match-by-match, we'll break it into over-by-over, even ball-by-ball.
"So, winning those important moments will be our focus and let's hope that can be executed as we want it to."
The final and the third-place playoff for the Bronze medal will be held on September 25.
The 19th Asian Games officially open on Saturday. The men's cricket will begin on September 27.
Apple's flagship Shanghai store buzzes as iPhone 15 goes on sale
The iPhone 15 includes a new titanium shell, a faster chip and improved videogame-playing abilities.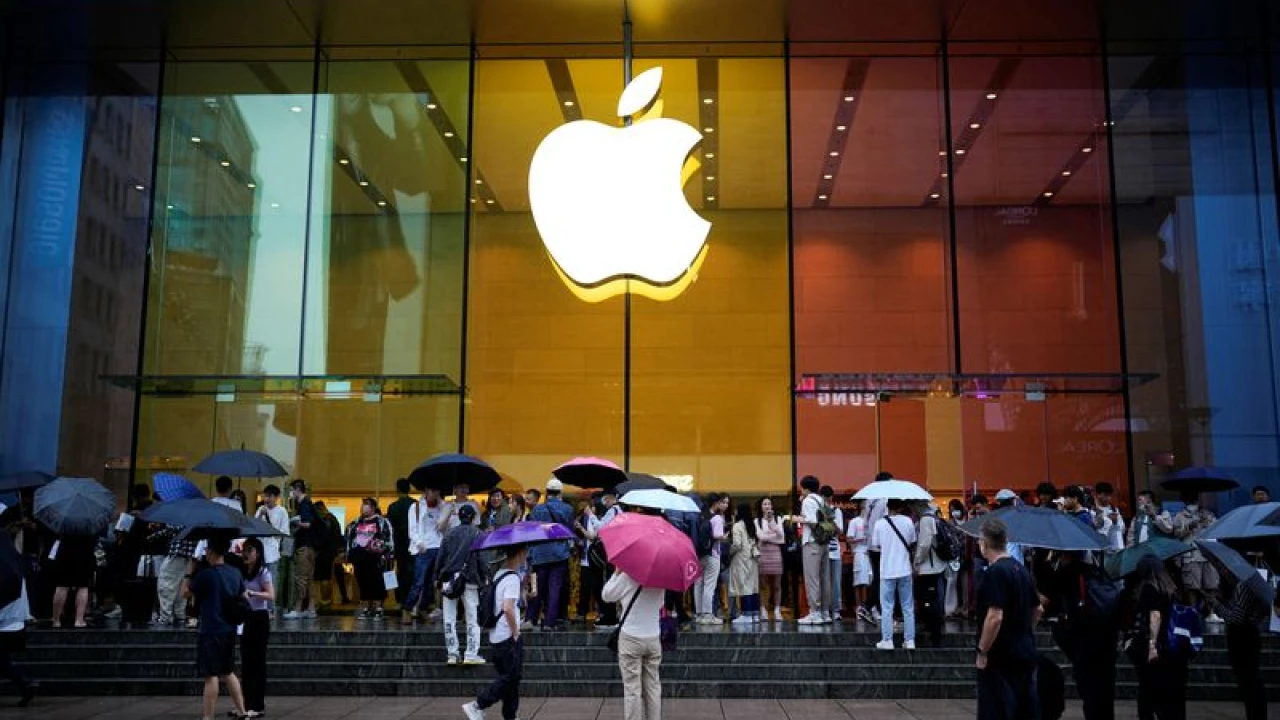 Shanghai/beijing: Over a hundred customers queued inside Apple's flagship store in the Chinese financial hub of Shanghai on Friday, waiting to pick up their iPhone 15 orders on the first day of in-store availability.
How Apple's latest iPhone sells in China is under close scrutiny by fans and market watchers alike, after widening curbs on iPhone use by government staff and the release of a high-end rival from domestic manufacturer Huawei (HWT.UL) sparked concern about demand for the device in its third-largest market.
But the strength of pre-orders in the world's second-largest economy, which began last Friday, has eased worries, with delivery times pushed into November and the premium iPhone 15 Pro and Pro Max selling out in just one minute on Alibaba's Tmall e-commerce site.
Local media reported the queue at the store on Shanghai's East Nanjing road shopping belt started forming at 5 a.m. (1000 GMT).
Among those at the store was social media influencer Zhang Ming, 25, who said she wanted to try out the iPhone 15 after being unsuccessful in pre-ordering online.
"I always like to look (at the new devices). When I buy Apple products I only look at the colour. If I like the colour I will buy it," she said.
The iPhone 15 includes a new titanium shell, a faster chip and improved videogame-playing abilities. Apple also surprised by not raising prices, reflecting the global smartphone slump.
But some customers at the store lamented the lack of significant upgrades from the previous model. Real estate worker Wang Puyu, 29, said he was only purchasing a new model because he had promised to give his iPhone 14 to his nephew.
"I normally upgrade every year. But this year, I am not very satisfied."
Courtesy: Reuters