Present regime and dengue!
A few days ago I was busy in a meeting in my office when I received a call from a friend on my phone. I didn't listen to that call due to my busy schedule and thought that I would call back after finishing the meeting, but then the same friend's call started coming again.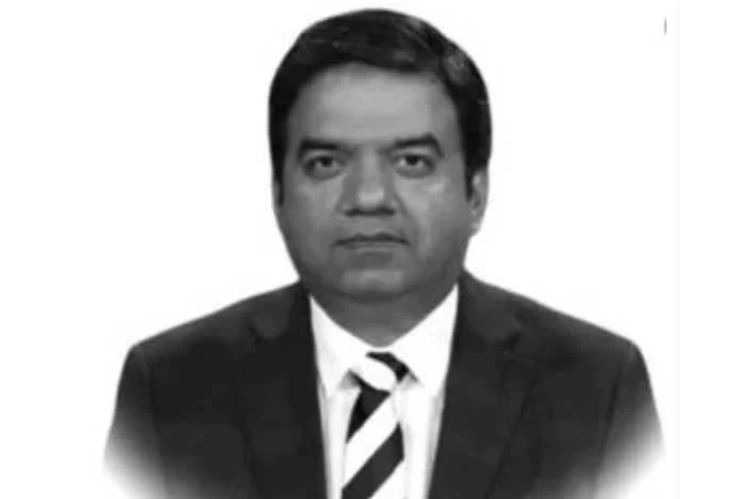 I hung up the phone again and texted him that I was busy with the meeting, finished and called back. As soon as I read this message, this friend of mine sent me a reply message that Imran Bhai is an emergency, so contact me immediately. As soon as I read this message, I called this friend and he almost cried and told me that my sister is very ill, her platelets are very low due to dengue and the doctors have said that if you take her life If you want to save, take the patient to a good hospital in Lahore immediately. Brother Imran! Do something for God's sake, or my sister will die. We have made every effort for ourselves. There is no bed in any government or private hospital. Help us for God's sake.
I comforted him on my own and said: "You hang up. I'll do something." As soon as I hung up, I called a very close friend of mine, a doctor who is the CEO of a well-known private hospital in Lahore, and stated my case. Expressing his helplessness, Dr Sahib said to me, "Imran bhai, you are well aware that if I have the capacity for one bed, I should be present, but what can I do?" There is no room available and no bed in the ICU. All the hospitals are full of dengue patients. After hearing this denial, I contacted the owner of another well-known hospital in Lahore, located in front of Gaddafi Stadium on Ferozepur Road, through another friend, but got a similar response from there. On the other hand, my friend was constantly crying and calling me to do something for the sake of God.
With every call of his phone, not only my responsibility was increasing but also my embarrassment was constantly increasing. It was increasingly why I could not help him in this troubled world. In the midst of this predicament, I contacted another friend of mine, a doctor who also owns a large private hospital in Lahore, and asked him for some special compassion and help in this whole situation. He was especially kind and told me that there was no room or ICU bed available but that I could do something to alleviate the anxiety of you and your friend in the side room next to the ICU. This patient is admitted and his treatment is started immediately. I especially thanked the doctor and told my friend to take his sister to the hospital immediately.
After going through all this process, I was forced to think why we Pakistanis are deprived of even basic facilities for treatment in case of any disease? Under the Constitution of Pakistan, when it is the responsibility of the government to provide health and medical care to every Pakistani, then why do we have to stumble, be humiliated and seek recommendations for treatment. Don't ask the poor, even though they have money and resources, they have to beg for treatment in private hospitals. Room rent in most private hospitals is higher than in five star hotels, but the people who are willing to spend that much money still don't get the facilities. The poor die wandering around in government hospitals seeking treatment, but no one cares.
According to the World Health Organization, Pakistan spends only 1.2% of its GDP on health, while the WHO suggests Pakistan should spend 5% of GDP on health. When Prime Minister Imran Khan was in opposition, he was openly critical of the lack of health facilities and government policies. He also claimed that after the formation of the PTI government, revolutionary steps would be taken in the field of healthcare in the country, especially at government hospitals where all the medical facilities would be available to the common man. Has this happened? If you ask the truth, the answer is no.
Per official figures released in May 2020, Rs90.1 billion were spent on the health of 111.12 million people in Punjab, the country's largest province. That is Rs818.99 per annum and Rs 68.25 per month were spent for the health of an individual. The Sindh province, which came second in terms of population, spent Rs62.5 billion on the health of its 47.8 million citizens, i.e. Rs1,305 per citizen per year and Rs108.76 per month per month. Balochistan has a population of 12.3 million and has a health budget of Rs15.2 billion, i.e. Rs1,231.32 per citizen per year and Rs102.61 per month. In 2018-19, FATA was not integrated into Khyber Pakhtunkhwa due to which KP had set aside Rs23.5 billion for its population of 35.23 million. Thus, Khyber Pakhtunkhwa spent Rs769.90 per person per year and Rs64.15 per month.
Speaking of Islamabad, the federation spent Rs12.4 billion in the health sector last financial year, which was for the citizens of the federal capital as well as for the areas under its jurisdiction. After Corona, dengue has raised more questions about the government performance. The PML-N has sharply criticized the government in this regard. Opposition leader in Punjab Hamza Shehbaz has even said the Punjab government is responsible for the spread of dengue in Punjab, which was pointed out by a report of the health department itself. This year's dengue campaign was ordered at a time when deaths were on the rise.
Whether the people trust the government or the opposition, the truth is that every Pakistani has a constitutional and fundamental right to access appropriate treatment.
President emphasizes need for formulation of national mental health policy
President Dr. Arif Alvi emphasizes need for an integrated approach on all mental health-related programs and initiatives to effectively address mental health challenge being faced by country.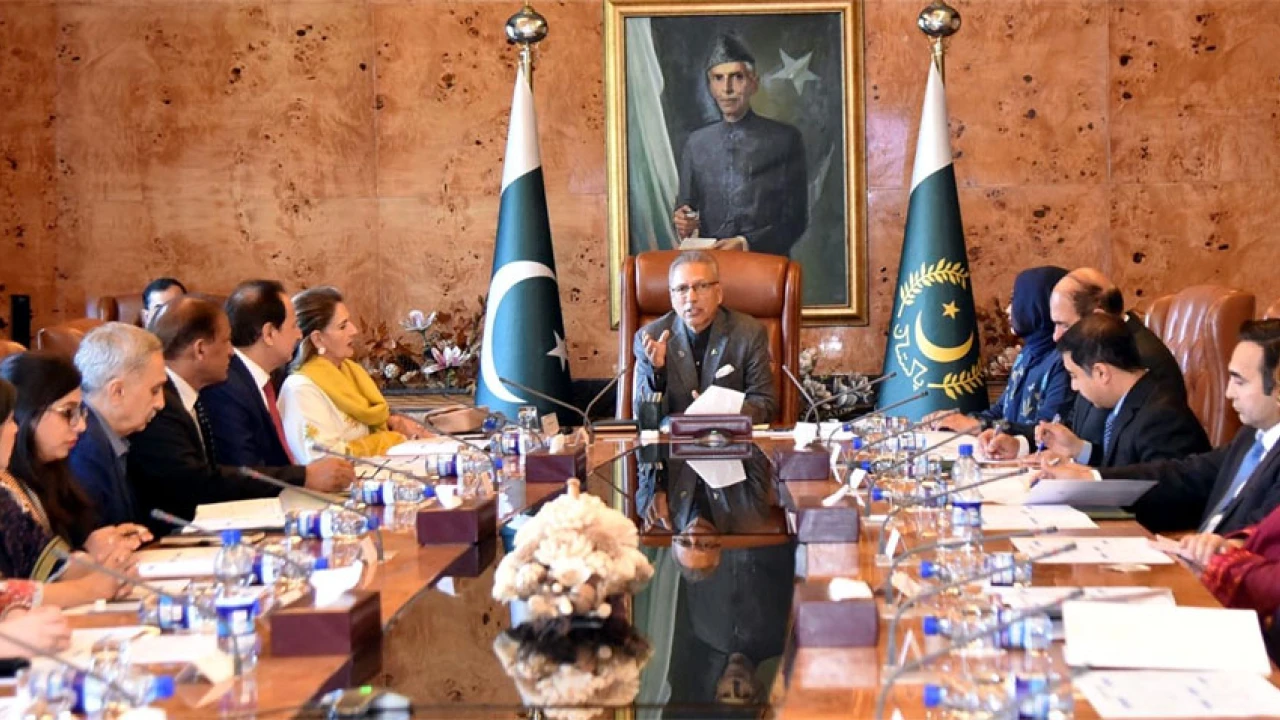 Islamabad: President Dr Arif Alvi has emphasized the need for formulation of a national mental health policy to address mental health issues in Pakistan.
He was chairing a follow-up meeting on mental health in Pakistan, in Islamabad today.
The President emphasized need for an integrated approach on all mental health-related programs and initiatives to effectively address mental health challenge being faced by country.
A detailed presentation by the Ministry of National Health Services, Regulations and Coordination on the National Mental Health App 'Humraaz' highlighted that more than 240,000 calls had been received since its launch in April 2023.
The President appreciated the launching of 'Humraaz' that is providing mental health assistance and counselling services to the people in need.
He called for improving the effectiveness of the 'Humraaz' app, besides strengthening the mental health support system in the country.
The state of the climate crisis
COP28 takes place amid an apocalyptic backdrop. From Appalachia to Malawi, these communities offer a measure of hope.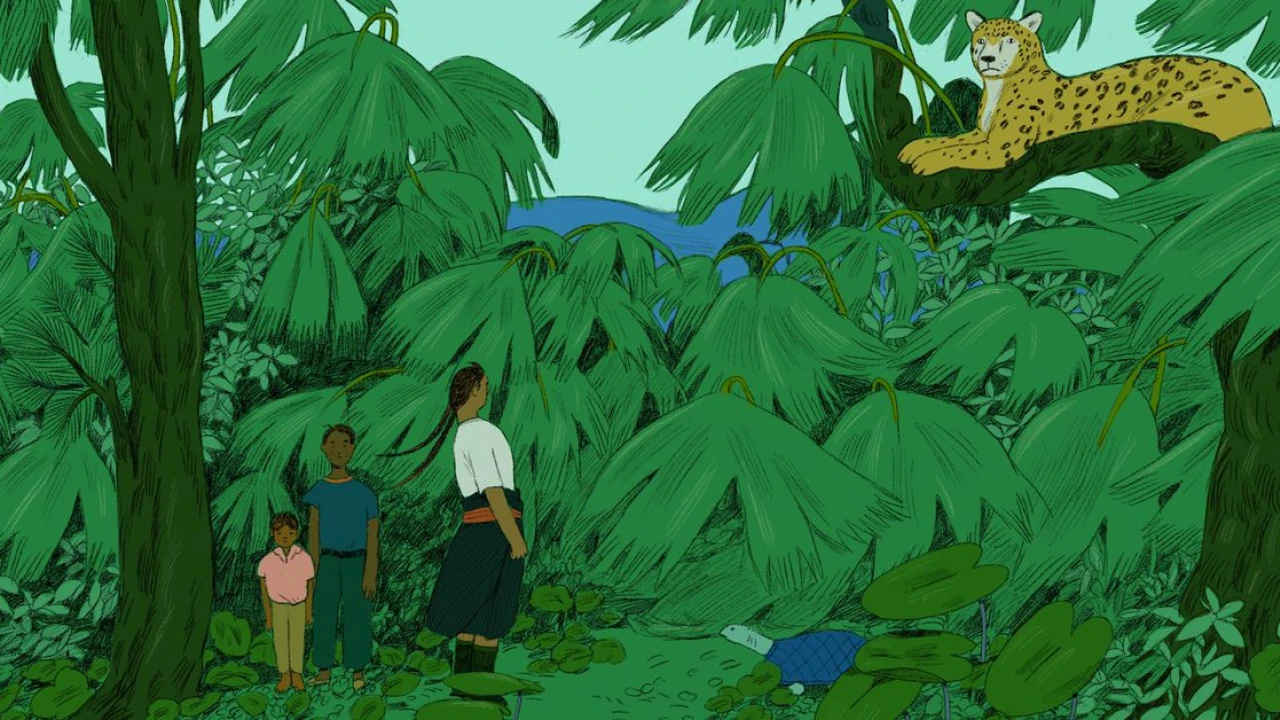 What could a climate that's severely out of whack look like? Could it spur devastating floods in the American Northeast? Or terrible fires, like the kind that leveled the historic Hawaiian town of Lahaina, the deadliest wildfire in the United States in more than a century? Or powerful tropical storms like Otis, the fastest accelerating hurricane on record?
In a word, yes.
Research makes it plain that climate change will bring about a hotter planet. El Niño pushed ocean heat this year to levels never recorded before. Scientists are now certain that 2023 will be the hottest year since temperature record-keeping began in the mid-1800s.
And yet, even more extreme temperatures may be coming. Some research predicts that we are on the cusp of blowing past the red line to limit the planet's temperature increase to 1.5 degrees Celsius, which would have limited the most extreme consequences of the climate crisis.
All of this puts us at a pivotal moment for humanity's future — and for our ability to alter our course.
Against this apocalyptic backdrop, global leaders are convening in Dubai for the 28th annual United Nations Conference of the Parties (COP) on climate change, which begins this week and convenes through December 12. This year's climate change summit is especially critical: It marks the first time that countries will take stock of how far we've come as a collective in addressing climate change — and how far we still have to go.
These dizzying and bureaucratic talks happen every year, and can be frustratingly ineffective as the planet marches faster toward a more uncertain future. But with this new Vox series, we aim to shift the gaze away from Dubai — and away from pessimism — to the remarkable places and communities confronting the effects of a warming and increasingly volatile planet.
In these features, we offer readers stories about community activism and agency, emerging science that provides hope in a mining-torn landscape, recovery and resilience, and a glimpse of the coastal communities standing up to El Nino's wrath. We aim to contextualize this moment and explore big themes such as the notions of refuge, the power of community activism, and the promise of climate reparations for nations in need. The climate crisis — and the decisions we make to address it — are already impacting countries around the world; here, we explain what's at stake through the lens of our international communities.
We're about to breach the 1.5 degrees C limit meant to curb global warming. Here's what that means.
As global leaders gather in Dubai for the COP28 conference in December, a scientific consensus is growing that annual global temperatures are on the cusp of exceeding 1.5 degrees Celsius for the first time. The convention's speakers will return to this threshold again and again — but why has 1.5 degrees been elected as a red line for curbing climate change? And what will it actually mean to cross it?
By Umair Irfan
The non-bureaucrat's glossary for saving the planet
Even the most consummate climate experts get hung up on simple phrases, and often, the highest-stakes decisions impacting the planet come down to the simplest language. To help clarify the most important debates that underscore our current moment — to make sense of what needs to be done about supercharged heat waves, hurricanes, and other troubles on the horizon — it's essential to understand the concepts that underpin an array of terms. Ongoing efforts in the climate movement hinge on these concepts, but they will also take center stage at COP28 in Dubai.
By Rebecca Leber
How Mexico's Indigenous communities are defending their mountains, rivers, and forests against climate change
Mexico is one of seven countries identified by the United Nations Environment Program as the most biodiverse on the American continent, and it possesses the largest percentage of land — more than 50 percent — collectively owned by Indigenous communities, who protect landscapes home to key species such as the monarch butterfly, the jaguar, turtles, and rare trees and plants.
But this important landscape faces threats from corrupt government officials and private enterprises that seek to aggressively log the forest. To protect their local environment, Indigenous communities in Puebla, Oaxaca, and Michoacan are mounting an offense against deforestation that would make them more vulnerable to climate change.
By Anjan Sundaram (Publishing soon.)
Appalachia could be a climate refuge. First, its community must resurrect the rivers.
You might be surprised to learn that Appalachia, a region long associated with some of the most devastating consequences of coal mining, is considered by scientists to be "the largest climate change haven in the continental United States." Its unique topography helps insulate it from extreme heat, tornadoes, and drought, and recent studies have identified central Appalachia as an important hub for in-migration and climate-adaptive development.
But to live up to that potential, the region's scientists and residents must address the issue of acid mine drainage in its rivers. Emerging technology from labs at Penn State and West Virginia universities has led to a process for distilling rare earth elements and minerals — key for developing next-generation batteries and semiconductors to fuel clean energy technologies — from acid mine drainage. The solution that comes out of this work isn't likely to be one you'd expect.
By Kate Morgan (Publishing soon.)
On the Pacific coast of Latin America, communities bear the brunt of this year's extreme El Niño
This year has been the hottest year on record in many parts of the world, and that includes South America, where temperatures pushed to jaw-dropping, extreme highs — during winter. Now spring is rising, a powerful El Niño is setting in, and countries like Peru, Bolivia, and Ecuador are in the line of fire.
During strong El Niño years, countries on the western coast of South America experience torrential downpours and extreme heat. These diverse countries are important case studies; having contributed little to the overall problem of climate change, they suffer some of its worst effects. The story of Latin America facing down El Niño shows the need for dealing with the consequences of the climate crisis more equitably.
By Umair Irfan (Publishing soon.)
How climate reparations could help Malawi recover from Cyclone Freddy
In the spring of 2023, the exceptionally long-lived and powerful Cyclone Freddy led to the deaths of more than 1,400 people in Malawi, a small country in eastern Africa. Ongoing deforestation and severe landslides made Malawi more vulnerable to the climate disaster. The nation's continuing recovery highlights how a loss and damage fund created by affluent nations under a global climate agreement could help communities like these all over the world avoid severe fallout in the aftermath of climate disasters. That is, of course, if — and that's a very big if — affluent nations agreed to create such a fund.
By Yessenia Funes (Publishing soon.)
What the world must do now
This year's United Nations climate change conference (COP28) was especially critical: It marked the first time that countries have collectively taken stock of how far we've come as a collective in addressing climate change — and how far we still have to go. But what came of this year's convention and what happens next?
By Umair Irfan and Rebecca Leber (Publishing soon.)
CREDITS
Contributors: Umair Irfan, Rebecca Leber, Yessenia Funes, Kate Morgan, and Anjan Sudaram
Editors: Paige Vega, Bryan Walsh, Adam Clark Estes
Art Director: Paige Vickers
Illustrations: Karlotta Freier
Copy editors: Tanya Pai, Caitlin PenzeyMoog, Kim Eggleston, Elizabeth Crane, Sarah Schweppe
Fact checking: Colleen Barrett, Caitlin PenzeyMoog, Sarah Schweppe
Audience: Shira Tarlo, Agnes Mazur, Gabby Fernandez
Special Thanks: Nisha Chittal, Natalie Jennings, Swati Sharma
PML-N starts interviewing candidates for election
The ticket distribution committee will complete the interviews of the candidates by November 29.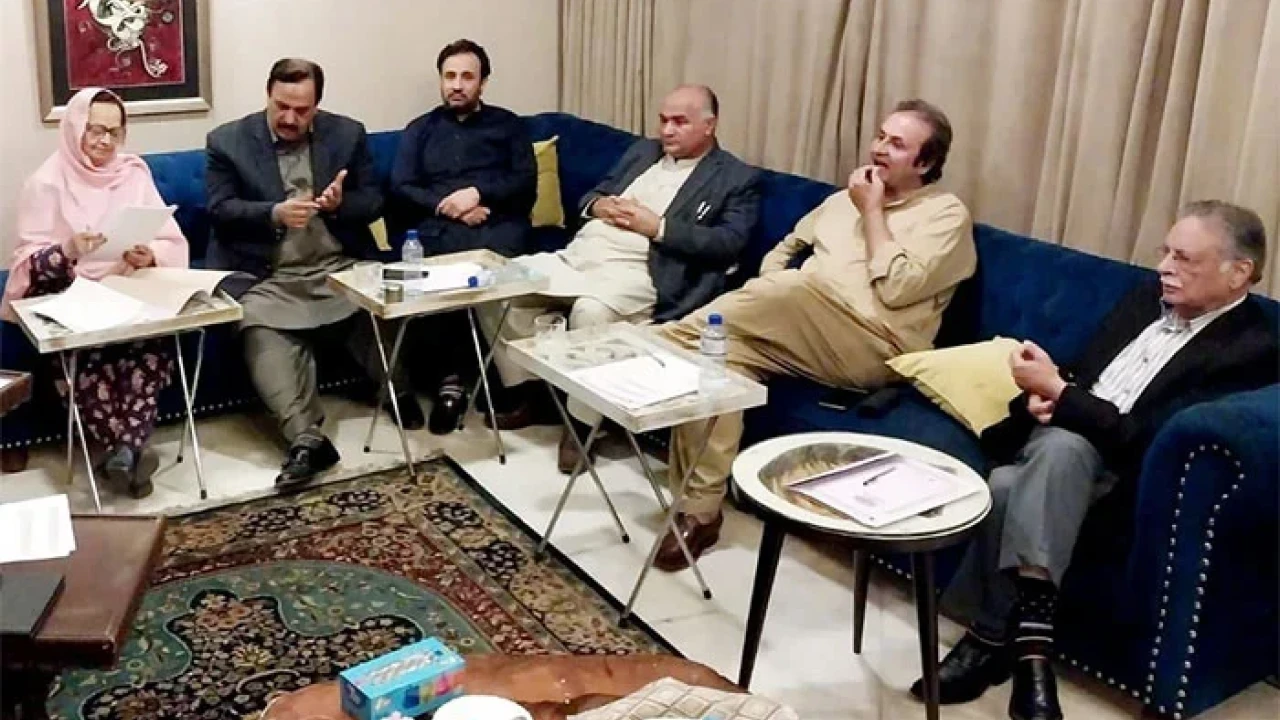 Lahore: Pakistan Muslim League-Nawaz (PML-N) started interviewing the candidates for upcoming general elections 2024.
According to details, the Divisional Coordination Committee of Muslim League-N has started working for party tickets. The coordination committee includes Pervez Rasheed, Malik Abrar, Tahira Aurangzeb and Atta Tarar.
The ticket distribution committee will complete the interviews of the candidates by November 29.
The interviews of PML-N candidates for two national and five provincial seats of Attock have been completed, while the committee's divisional coordinator Parvez Rasheed will conduct the interviews of other candidates today also.
Interviews of party ticket applicants from five tehsils of Rawalpindi district will be held today.
Later, the Divisional Coordination Committee will submit its proposals to the Central Parliamentary Board of PML-N.