Present regime and dengue!
A few days ago I was busy in a meeting in my office when I received a call from a friend on my phone. I didn't listen to that call due to my busy schedule and thought that I would call back after finishing the meeting, but then the same friend's call started coming again.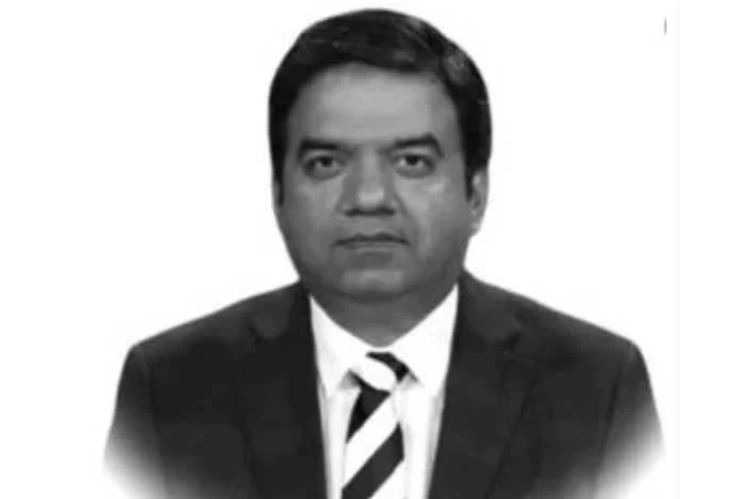 I hung up the phone again and texted him that I was busy with the meeting, finished and called back. As soon as I read this message, this friend of mine sent me a reply message that Imran Bhai is an emergency, so contact me immediately. As soon as I read this message, I called this friend and he almost cried and told me that my sister is very ill, her platelets are very low due to dengue and the doctors have said that if you take her life If you want to save, take the patient to a good hospital in Lahore immediately. Brother Imran! Do something for God's sake, or my sister will die. We have made every effort for ourselves. There is no bed in any government or private hospital. Help us for God's sake.
I comforted him on my own and said: "You hang up. I'll do something." As soon as I hung up, I called a very close friend of mine, a doctor who is the CEO of a well-known private hospital in Lahore, and stated my case. Expressing his helplessness, Dr Sahib said to me, "Imran bhai, you are well aware that if I have the capacity for one bed, I should be present, but what can I do?" There is no room available and no bed in the ICU. All the hospitals are full of dengue patients. After hearing this denial, I contacted the owner of another well-known hospital in Lahore, located in front of Gaddafi Stadium on Ferozepur Road, through another friend, but got a similar response from there. On the other hand, my friend was constantly crying and calling me to do something for the sake of God.
With every call of his phone, not only my responsibility was increasing but also my embarrassment was constantly increasing. It was increasingly why I could not help him in this troubled world. In the midst of this predicament, I contacted another friend of mine, a doctor who also owns a large private hospital in Lahore, and asked him for some special compassion and help in this whole situation. He was especially kind and told me that there was no room or ICU bed available but that I could do something to alleviate the anxiety of you and your friend in the side room next to the ICU. This patient is admitted and his treatment is started immediately. I especially thanked the doctor and told my friend to take his sister to the hospital immediately.
After going through all this process, I was forced to think why we Pakistanis are deprived of even basic facilities for treatment in case of any disease? Under the Constitution of Pakistan, when it is the responsibility of the government to provide health and medical care to every Pakistani, then why do we have to stumble, be humiliated and seek recommendations for treatment. Don't ask the poor, even though they have money and resources, they have to beg for treatment in private hospitals. Room rent in most private hospitals is higher than in five star hotels, but the people who are willing to spend that much money still don't get the facilities. The poor die wandering around in government hospitals seeking treatment, but no one cares.
According to the World Health Organization, Pakistan spends only 1.2% of its GDP on health, while the WHO suggests Pakistan should spend 5% of GDP on health. When Prime Minister Imran Khan was in opposition, he was openly critical of the lack of health facilities and government policies. He also claimed that after the formation of the PTI government, revolutionary steps would be taken in the field of healthcare in the country, especially at government hospitals where all the medical facilities would be available to the common man. Has this happened? If you ask the truth, the answer is no.
Per official figures released in May 2020, Rs90.1 billion were spent on the health of 111.12 million people in Punjab, the country's largest province. That is Rs818.99 per annum and Rs 68.25 per month were spent for the health of an individual. The Sindh province, which came second in terms of population, spent Rs62.5 billion on the health of its 47.8 million citizens, i.e. Rs1,305 per citizen per year and Rs108.76 per month per month. Balochistan has a population of 12.3 million and has a health budget of Rs15.2 billion, i.e. Rs1,231.32 per citizen per year and Rs102.61 per month. In 2018-19, FATA was not integrated into Khyber Pakhtunkhwa due to which KP had set aside Rs23.5 billion for its population of 35.23 million. Thus, Khyber Pakhtunkhwa spent Rs769.90 per person per year and Rs64.15 per month.
Speaking of Islamabad, the federation spent Rs12.4 billion in the health sector last financial year, which was for the citizens of the federal capital as well as for the areas under its jurisdiction. After Corona, dengue has raised more questions about the government performance. The PML-N has sharply criticized the government in this regard. Opposition leader in Punjab Hamza Shehbaz has even said the Punjab government is responsible for the spread of dengue in Punjab, which was pointed out by a report of the health department itself. This year's dengue campaign was ordered at a time when deaths were on the rise.
Whether the people trust the government or the opposition, the truth is that every Pakistani has a constitutional and fundamental right to access appropriate treatment.
Govt announces no change in POL prices
The petrol price will remain unchanged at Rs145.82 per litre, and diesel price will remain Rs142.62 per litre as it was before.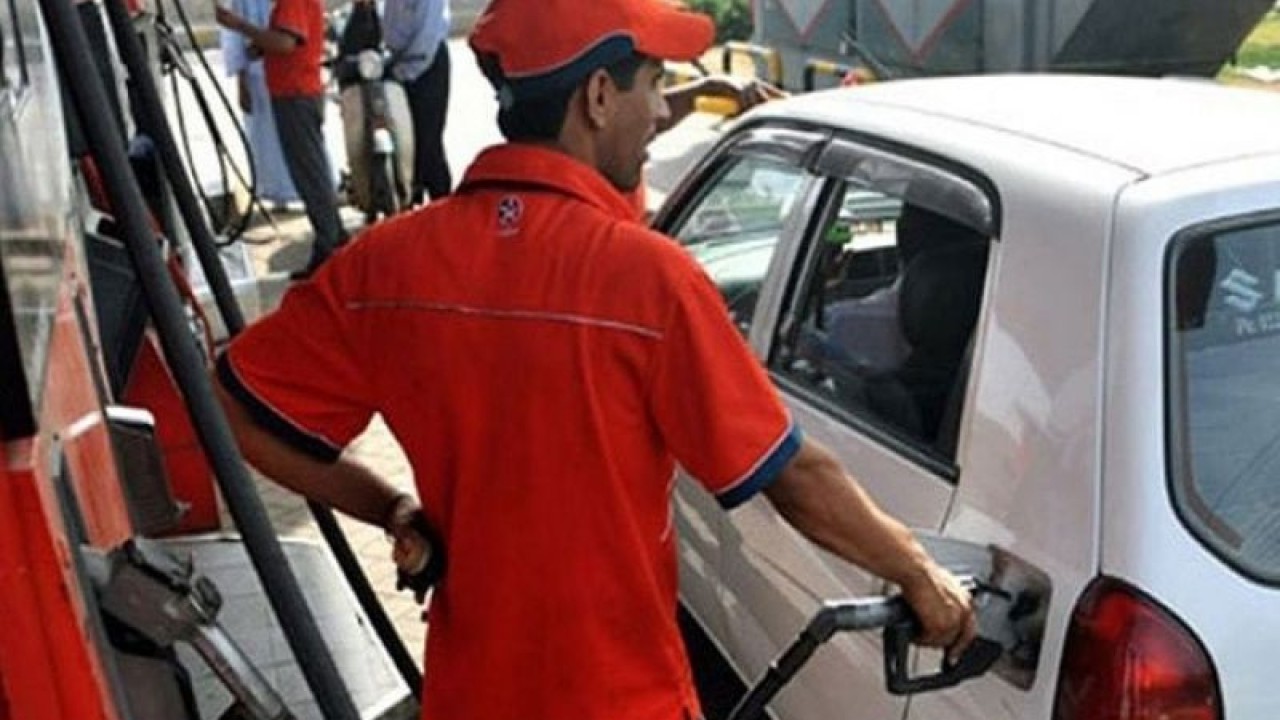 Islamabad: The federal government Tuesday announced to maintain the prices of petroleum products.
Following the prime minister's decision, the petrol price will remain unchanged at Rs145.82 per litre, and the price of diesel will remain Rs142.62 per litre as before.
The prices of kerosene oil and light diesel will stay at Rs116.53 and Rs114.07 per litre, respectively.
According to the notification, the new prices will be effective from December 1.
On November 5, the government had jacked up the price of petrol in Pakistan by Rs8.03 per litre despite November 1's decision of the prime minister to not increase the prices.
Pakistan grab second spot in ICC Test Championship rankings
Pakistan won the first Test against Bangladesh by eight wickets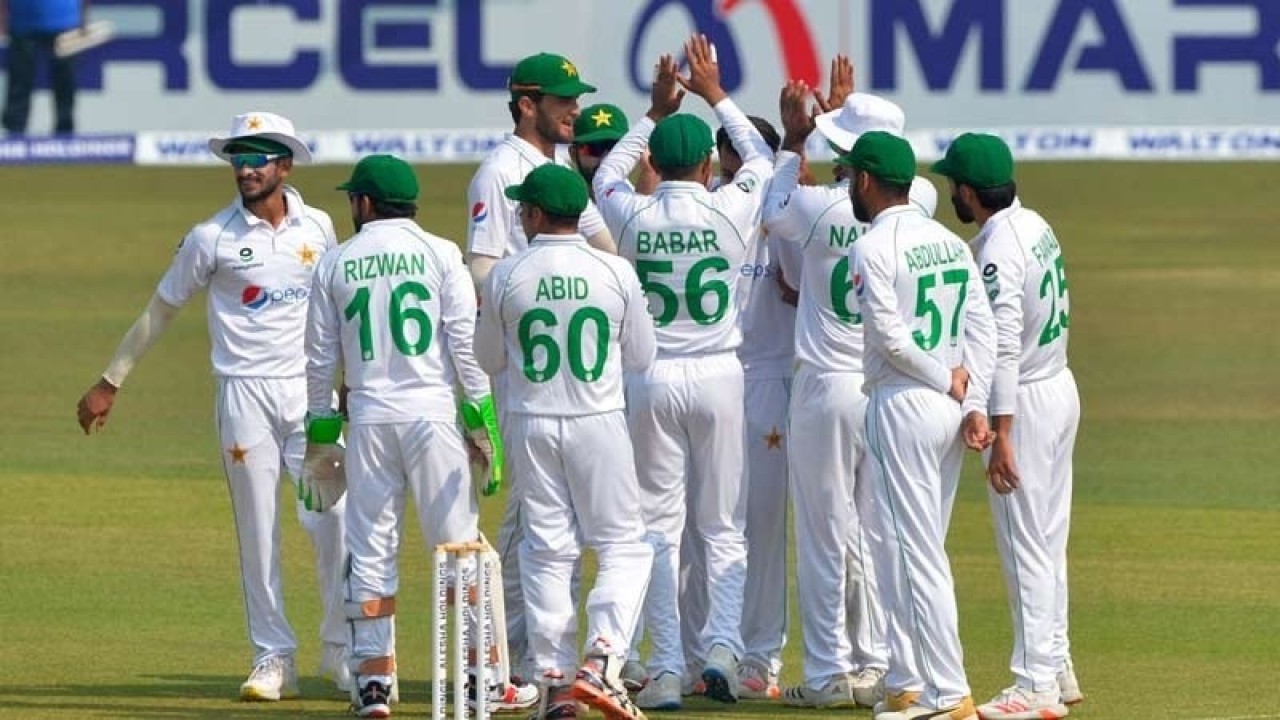 Dubai: Pakistan grabbed 2nd position in the International Cricket Council's Test Championship ranking following a marvelous victory over Bangladesh by 8 wickets in Chittagong Test.
According to details, Pakistan National Cricket Team have surpassed India National Cricket Team to become the No.2 ranked side in the ICC World Test Championship (WTC) 2021-23 points table.
The #WTC23 standings after Pakistan's victory over Bangladesh 👇 pic.twitter.com/z8c8JgYDXX

— ICC (@ICC) November 30, 2021
Sri Lanka is at the top of the points table in the Test Championship while Pakistan has played 3 matches, won 2 and lost 1 match.
Pakistan has won two series under the championship, India is on the third spot on the points table and West Indies is on fourth.
Similarly, the winner of the first Test Championship New Zealand bagged fifth place and England is on sixth spot.
The second Test between Pakistan and Bangladesh will start from Saturday in Dhaka.
Cabinet opines ECP legally bound to hold next by-polls through EVMs: minister
Chaudhry Fawad Hussian says the commission should ensure use of the EVMs in all next elections as the Parliament had given mandate in that regard.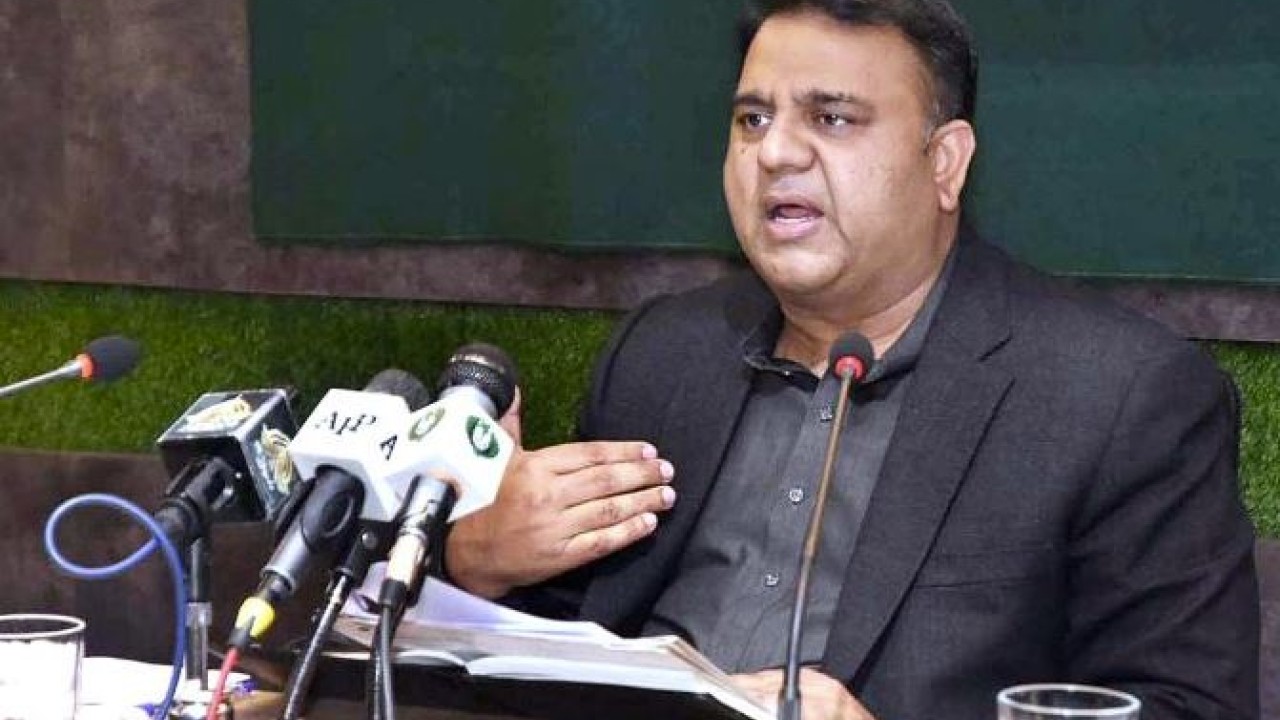 Islamabad: Two weeks after passage of bills related to electoral reforms from joint sitting of the Parliament, the federal cabinet on Tuesday viewed that the Election Commission of Pakistan (ECP) was bound to hold all the next elections including by-polls through the Electronic Voting Machines (EVMs).
"The cabinet while discussing the most important decision on the EVM opined that after amendment in the [election] laws, it is mandatory for the election commission to hold all next by-polls through EVMs," Minister for Information and Broadcasting Chaudhry Fawad Hussain told the media persons after the meeting chaired by Prime Minister Imran Khan.
"If elections are not conducted through the EVMs, there is another opinion that the government will not be able to fund them," he said, explaining the existing election laws that only gave legitimacy to the polls via the machines.
He said Federal Minister for Law and Justice Dr. Muhammad Farogh Naseem was of the view that on prima facie, the government could only give funds to the ECP for elections if that were held through EVMs.
The government had formed a committee in that regard and the law ministry would give its opinion on the matter, Fawad added.
The minister said the ECP should ensure use of the EVMs in all the next elections as the Parliament had given mandate in that regard.
Special Assistant to the Prime Minister on National Health Services Dr Faisal Sultan and Minister for Planning Development & Special Initiatives Asad Umar briefed the federal cabinet on new variant of the coronavirus (Omicron).
It was told that new variant's transmissibility was fastest among other kinds of the coronavirus and spreading at tenfold pace in those countries where it had been reported.
Lethality of variant and efficacy of vaccine against this variant was yet to be known, he said, adding the federal Cabinet was told that those factors would be determined by next two to three weeks.
The Federal Cabinet has requested the provincial governments to revamp their vaccination drives and appealed to the public to get inoculated at the earliest so that this new variant could be dealt in a way as those of its previous kinds that were tackled in an effective way.
He said the arrival of Omicron was imminent as the steps taken by the government could only delay it for a brief moment of time.
Most important thing to deal with this variant was mask wearing and vaccination of the leftovers, he added.
Fawad said the Federal Cabinet had expressed serious reservations over the videos circulating on the social media networking sites showing that votes were being bought for the upcoming by-election in Lahore.
He said such illegal activities did not come to the fore in the by-election, if steps were taken by the ECP against horse trading in the recent Senate election.
The free and fair polls were lifeline of a democratic system where elections were the basis for formation of government, he said, highlighting the national election watchdog's effective and important role in that regard.
He urged the ECP to take the matter of purchase of votes by specific political parties in Lahore to a logical conclusion.
Fawad said the Federal Cabinet was briefed by Minister for Science and Technology Shibli Faraz in detail about total number of required EVMs for the elections.
He said formalities for receiving $3 billion dollars in safe deposits and $1.2 billion worth of oil supplies on differed payment from Saudi Arabia had been completed.
The ITFC (International Islamic Trade Finance Corporation) had given additional $762 million to Pakistan which would ensure stability of rupee against dollar, he added.
The minister said a presentation on weekly prices of kitchen items was also given to the Federal Cabinet and it was noted that there had been a steady decline in commodities prices.
Price of sugar had seen substantial decrease in the last one month, he said, lashing out at the Sindh government for delaying crushing of sugarcane's crops which caused increase in the price of sweetener.
He said prices of essential commodities in Karachi and Hyderabad were quite high which required urgent attention of the Sindh government.
It was Karachi which played major role in fluctuation of the Sensitive Price Index, he added. Chaudhry Fawad Hussain said that with the increase in rice production, the country was likely to earn $4.75 billion foreign exchange. The weekly presentation of kitchen items given to the cabinet transpired that the prices of essential were on declining trend, he added.
He said it showed that 0.67 percent decrease had been registered in prices of essential items of daily use in recent days. In only month period sugar price had come down to Rs 60 per kg, he added.
He blamed Sindh government for increase in Sugar price. "Inflation is rampant in the cities like Karachi and Hyderabad," he said adding that PTI government was being portrayed as inexperienced party but the party governing the province for over 30 years had failed to check food inflation.
The 40 percent upward trend in sensitive price index (SPI) was due to inflation in Karachi and Sindh, he said adding that the price of tomato had registered 15.4 percent decrease, onion price by 7.4 percent and chicken price had decreased by 6.6 percent recently. Wheat flour bag price had decreased by one percent, he added.
He said Liquefied Petroleum Gas price had decreased by 0.7 percent . Also the country has produced 9 million matric ton rice this year.
The cabinet observed that the Kitchen items were cheapest in Pakistan as comparing to the entire region. The government was doing utmost to minimize the impacts of global inflation, he said.
The minister said in Rawalpindi, Gujranwala, Lahore, Multan, Faisalabad a flour bag was available at Rs 1,100 per bag, and same was available at Rs 1,404 per bag in Karachi and Rs 1,443 at Hyderabad due to bad governance of Pakistan Peoples Party's government.
He said in international market, a sack of urea was available at Rs 10,500 per bag, adding that it was available at Rs 1,700 per bag in Punjab.
A smuggler fetched upto Rs 7 million for smuggling a truck of urea from Pakistan to any other country, he added.
The minister said it was noted that the consumption of urea had abruptly increased in Sindh by 53 percent in last six months. It showed that hoarding was rampant in the province and smugglers were being facilitated in the province, he said, adding
due to this reason Punjab's farmer was suffering and buying urea from black market. The Sindh government must check the hoarding to provide solace to farmers, he said.
The minister said PTI government had launched a crackdown against hoarders in Punjab, which helped decreasing the price of urea by Rs 400 per bag in the province. Some 347 FIRs were registered against hoarders and 244 were arrested, 21,101 inspections were conducted and 480 warehouses were sealed and Rs 30 million fine was imposed on hoarders in Punjab, he added.
Fawad said in contrary, Sindh government did nothing to check hoarding due to involvement of members of the sitting government.
Divulging cabinet decisions, he said Petroleum Division briefed the cabinet about vacant posts of Managing Director and Chief Executive Officers in the division and attached departments and appraised the cabinet that the appointment process on four vacant posts was continuing.
The cabinet tasked Special Assistant to Prime Minister on Climate Change Malik Amin Aslam to devise a long term policy to control smog on permanent basis, he added.
The minister said the cabinet okayed enhancing visa duration of Tablighi Jamat from 120 to 150 days, besides providing them E-Visa facility.
Chaudhry Fawad Hussain said that Rana Shamim had stated in Islamabad High Court that the circulated affidavit was not issued by him. The question was that how affidavit was published in newspapers, he said, adding it was assumed that Nawaz Sharif was involved in the publication of Shamim's affidavit.
He said some media persons were involved in the campaign launched against judiciary and army and hoped that the court would take the issue to the logical conclusion.
To a question, the minister said the protest campaign of opposition was seasonal and indeed their own workers did not toing the line of opposition.
He said the price of lentils including Channa and Mong were Rs 115 and 142 per kg respectively in different cities. The same lentil (Channa) were available in Karachi at Rs 195 per kg and Rs 159 kg in Hyderabad.
Giving comparison of tea prices, Fawad said tea was available in Pakistan at Rs 1,309 per kg. Whereas the per kg of tea in Bangladesh was Rs 897, India 1,203, Srilanka Rs 1,170.
The minister warned that our gas reserves were fast depleting and we had to evolve an alternative strategy to deal with the situation.
He said under the gas load management plan, gas supply to the CNG sector would remain suspended from December 1 to February 15, 2022.
He, however, said gas supply would be fully provided to the Independent Power Producers, fertilizer companies and export oriented industries.
The minister said five percent additional gas would be provided to the power plants being operated on the LNG. He said the gas saved from the CNG, cement and Captive Power Plants would be provided to the domestic consumers.
Fawad said the use of electricity was also being encouraged in the winter season and its tariff had been reduced for domestic consumers in order to entice them to shift their appliances such geysers and heaters to electricity.
SOURCE: APP