Present regime and dengue!
A few days ago I was busy in a meeting in my office when I received a call from a friend on my phone. I didn't listen to that call due to my busy schedule and thought that I would call back after finishing the meeting, but then the same friend's call started coming again.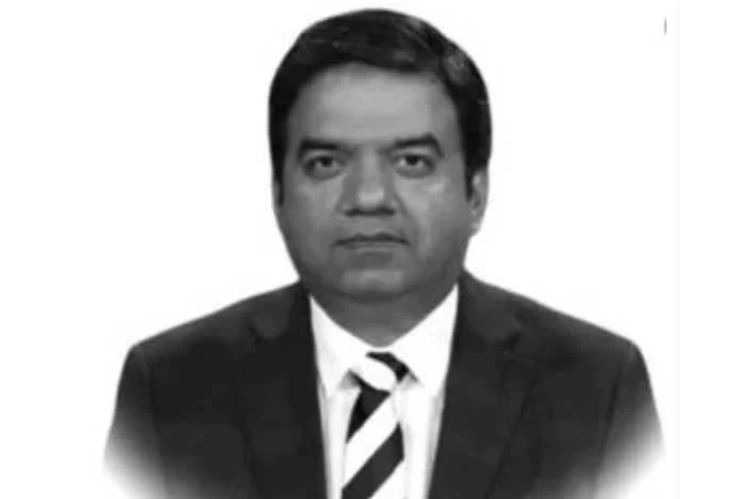 I hung up the phone again and texted him that I was busy with the meeting, finished and called back. As soon as I read this message, this friend of mine sent me a reply message that Imran Bhai is an emergency, so contact me immediately. As soon as I read this message, I called this friend and he almost cried and told me that my sister is very ill, her platelets are very low due to dengue and the doctors have said that if you take her life If you want to save, take the patient to a good hospital in Lahore immediately. Brother Imran! Do something for God's sake, or my sister will die. We have made every effort for ourselves. There is no bed in any government or private hospital. Help us for God's sake.
I comforted him on my own and said: "You hang up. I'll do something." As soon as I hung up, I called a very close friend of mine, a doctor who is the CEO of a well-known private hospital in Lahore, and stated my case. Expressing his helplessness, Dr Sahib said to me, "Imran bhai, you are well aware that if I have the capacity for one bed, I should be present, but what can I do?" There is no room available and no bed in the ICU. All the hospitals are full of dengue patients. After hearing this denial, I contacted the owner of another well-known hospital in Lahore, located in front of Gaddafi Stadium on Ferozepur Road, through another friend, but got a similar response from there. On the other hand, my friend was constantly crying and calling me to do something for the sake of God.
With every call of his phone, not only my responsibility was increasing but also my embarrassment was constantly increasing. It was increasingly why I could not help him in this troubled world. In the midst of this predicament, I contacted another friend of mine, a doctor who also owns a large private hospital in Lahore, and asked him for some special compassion and help in this whole situation. He was especially kind and told me that there was no room or ICU bed available but that I could do something to alleviate the anxiety of you and your friend in the side room next to the ICU. This patient is admitted and his treatment is started immediately. I especially thanked the doctor and told my friend to take his sister to the hospital immediately.
After going through all this process, I was forced to think why we Pakistanis are deprived of even basic facilities for treatment in case of any disease? Under the Constitution of Pakistan, when it is the responsibility of the government to provide health and medical care to every Pakistani, then why do we have to stumble, be humiliated and seek recommendations for treatment. Don't ask the poor, even though they have money and resources, they have to beg for treatment in private hospitals. Room rent in most private hospitals is higher than in five star hotels, but the people who are willing to spend that much money still don't get the facilities. The poor die wandering around in government hospitals seeking treatment, but no one cares.
According to the World Health Organization, Pakistan spends only 1.2% of its GDP on health, while the WHO suggests Pakistan should spend 5% of GDP on health. When Prime Minister Imran Khan was in opposition, he was openly critical of the lack of health facilities and government policies. He also claimed that after the formation of the PTI government, revolutionary steps would be taken in the field of healthcare in the country, especially at government hospitals where all the medical facilities would be available to the common man. Has this happened? If you ask the truth, the answer is no.
Per official figures released in May 2020, Rs90.1 billion were spent on the health of 111.12 million people in Punjab, the country's largest province. That is Rs818.99 per annum and Rs 68.25 per month were spent for the health of an individual. The Sindh province, which came second in terms of population, spent Rs62.5 billion on the health of its 47.8 million citizens, i.e. Rs1,305 per citizen per year and Rs108.76 per month per month. Balochistan has a population of 12.3 million and has a health budget of Rs15.2 billion, i.e. Rs1,231.32 per citizen per year and Rs102.61 per month. In 2018-19, FATA was not integrated into Khyber Pakhtunkhwa due to which KP had set aside Rs23.5 billion for its population of 35.23 million. Thus, Khyber Pakhtunkhwa spent Rs769.90 per person per year and Rs64.15 per month.
Speaking of Islamabad, the federation spent Rs12.4 billion in the health sector last financial year, which was for the citizens of the federal capital as well as for the areas under its jurisdiction. After Corona, dengue has raised more questions about the government performance. The PML-N has sharply criticized the government in this regard. Opposition leader in Punjab Hamza Shehbaz has even said the Punjab government is responsible for the spread of dengue in Punjab, which was pointed out by a report of the health department itself. This year's dengue campaign was ordered at a time when deaths were on the rise.
Whether the people trust the government or the opposition, the truth is that every Pakistani has a constitutional and fundamental right to access appropriate treatment.
Imran asks volunteers for registration for 'Jail Bharo Tehreek'
The PTI Chief has said that he will give the date for 'Jail Bharo Tehreek' soon as it is the peaceful way to press their demand for early elections.
Lahore: Pakistan Tehreek-e-Insaaf (PTI) Chairman and former Prime Minister Imran Khan asked the volunteers to come forward and register themselves with the party for his "jail bharo Tehreek".
Imran Khan said that he would make announcement about the time for his movement at later stage.
"I ask the party leaders to star registration for the volunteers," said Imran Khan while talking to the media on Monday.
"I will give the date for the movement very soon," said Khan, pointing out that
The PTI chief said that he had already clearly said that these people [coalition partners] could not address the economic issues.
"Under the law, elections must be held within 90 days," he said, regretting that the incumbent government, however, was not willing to hold the elections.
He stated that 25 days passed but no date for election was given by the governments, adding that they dissolved two provincial assemblies just because the country was in the crisis.
Khan said that a peaceful march was taken out on May 25 but the authorities misused the power and subjected the people to torture.
"People are losing trust on the Constitution. Elections, therefore, must be held as per the schedule given in the Constitution," he added.
Maryam Nawaz was faciliated even in the jail but his party leaders were subjected to torture in the jail just over tweet.
"These peoples do not seem will annouce any date for elections," said Khan, adding that it was the reason that he announced 'Jail Bharo Tehreek' as it was the peaceful way.
"Will not leave Imran ," Moonis tells opponents to think again
The PML-Q leader has reacted after police conducted raid at Kanjah House in Gujrat to arrest his father former Punjab Chief Minister Chaudhary Pervaiz Elahi.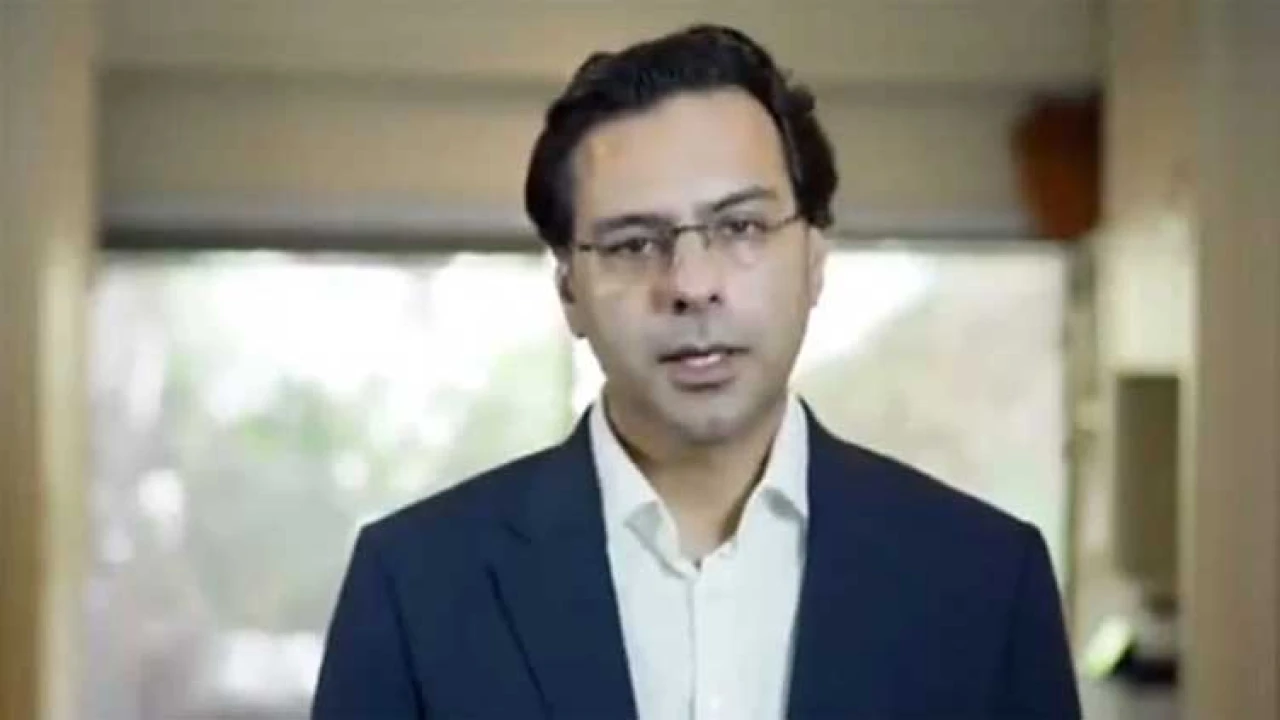 Gujrat: Chaudhary Moonis Elahi, the son of PML-Q leader and former Punjab Chief Minister Chaudhary Pervaiz Elahi, reacted to the police raid on their residence in Gujrat.
Moonish addressed the police, Federal Investigation Agency and others for conducting raid at their residence in Kanjah House.
He made it clear that they would not leave Imran Khan despite raids. The PML-Q asked the authorities to rethink what they were going to do while sharing the video of the raid at Kanjah House in Gujrat.
Taking to Twitter, he wrote, "Police , Fia, and others again at Kunjah House . They keep raiding without warrant. By raiding our house you think you will make us leave @ImranKhanPTI . Think again!!,".
Police , Fia, and others again at Kunjah House . They keep raiding without warrant. By raiding our house you think you will make us leave @ImranKhanPTI . Think again!! pic.twitter.com/eumfhL0BaA

— Moonis Elahi (@MoonisElahi6) February 6, 2023
The reaction came after his father former Punjab Chief Minister Chaudhary Pervaiz Elahi said that police rounded up their house in Gujrat.
"Police are trying to enter his house," said Chaudhary Pervaiz Elahi in a message to the reports.
Hundreds of police officials were present there outside the home with dozens of vehicles.
This is the second raid of the police in less than a week time.
According to the sources, the police contingent raided the former chief minister's home. Hundreds of police officers and dozens of police vehicles reached there.
On other hand, the police raided the residence of Muhammad Khan Bhatti, the former Principal Secretary to Punjab CM, and tried to arrest him
It may be mentioned here that the Punjab Anti-Corruption Establishment filed a case against ex-chief minister Chaudhry Pervaiz Elahi's former principal secretary on corruption charges.
He was accused of accepting a bribe over Rs460 million in bribes from Punjab Highway Department officials.
SDO Highway Police Rana Muhammad Iqbal had already been arrested on charges of bribery while the ACE has also started the process to arrest Bhatti on corruption charges.
The complainant stated that Iqbal had given millions of rupees to accused Bhatti to get posts of his choice. "Several officials from the communications and construction departments were working for Muhammad Khan Bhatti," it added.
The FIR further divulged that the role of other officials of the department would also be investigated.
IHC bars action against Sheikh Rashid in PPP remarks case
Justice Tariq Mahmood Jahangiri has observed that he does not understand when the series of cases against each other will come to an end.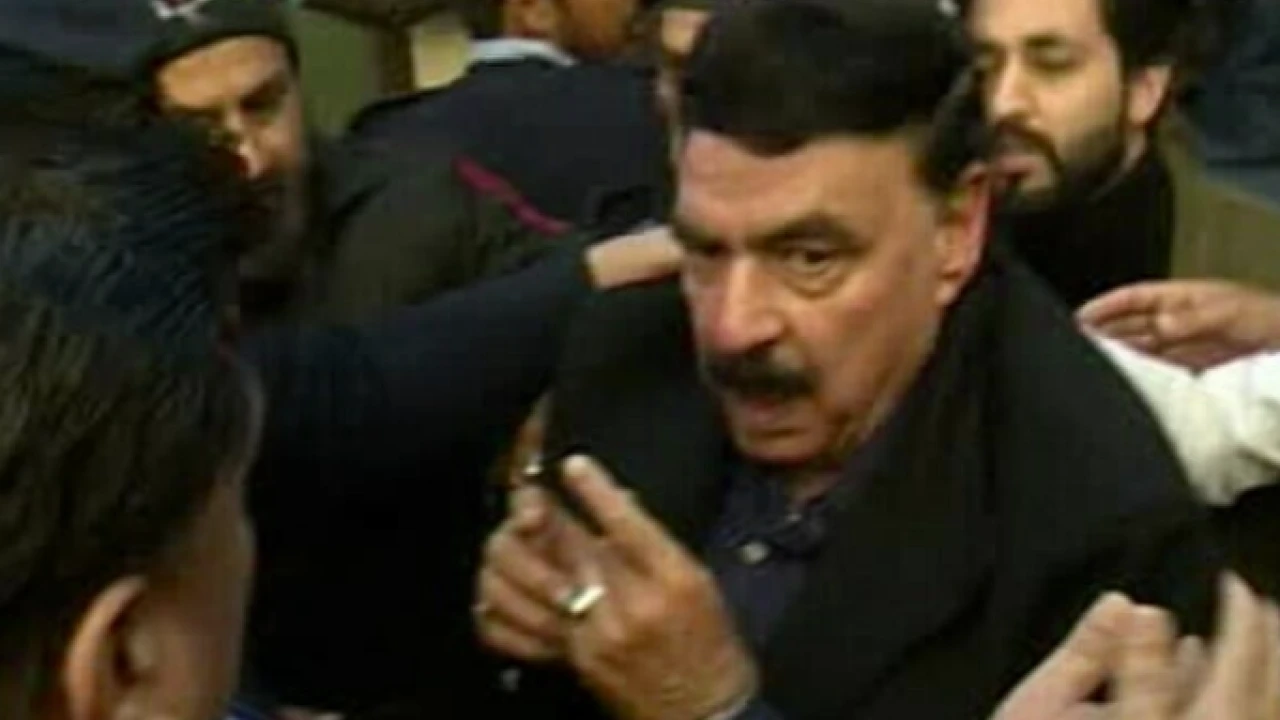 Islamabad: The Islamabad High Court (IHC) on Monday barred the relevant authorities from taking action against Awami Muslim League (AML) and former minister Sheikh Rashid Ahmad in the cases registered in Karachi and Hub.
IHC Justice Tariq Mahmood Jahangiri passed the order on petition moved by AML chief Sheikh Rashid challenging his shifting from Islamabad to Karachi in a case related to the charges of abusing PPP Chairman and Foreign Minister Bilawal Bhutto.
During the hearing, the counsel representing Sheikh Rashid argued that the court had already stayed further action on the summons of the Aabpara police station. He said the police registered a case in the same plea and made an arrest. Another FIR was registered in Karachi when Sheikh Rashid was in the police custody, he added.
Justice Jahangiri remarked that if the place of statement was Poly Clinic Hospital, how was a case registered in Karachi? The court also issued notices to the bar councils, the Attorney General and the Advocate General, barring them from proceeding in the cases registered against Sheikh Rashid in Mochko area of Karachi and Hub area of Balochistan. The judge also raised a question that how could there be FIRs in different cities on the same incident?
The counsel said the third case was registered in Murree, upon which the court inquired whether the arrests had been made in these three cases. Sheikh Rashid's lawyer said there had been an arrest in only one case.
The judge also observed that the law says that when an arrest is made in one case, it is also done in the rest".
The counsel said Sheikh Rashid was tied with a chair at an unknown place for about six hours for political questioning. He was also subjected to torture.
The judge observed, "I don't know when this series of cases will ever come to an end, you had filed cases of terrorism against the Secretary Information and the Pakistan Television Corporation's managing director and now the same thing is happening against you,".
The judge also observed, "imagine what would have happened had the police arrested the woman secretary Information?,".
The court put off further of the case till Feb 9.