Present regime and dengue!
A few days ago I was busy in a meeting in my office when I received a call from a friend on my phone. I didn't listen to that call due to my busy schedule and thought that I would call back after finishing the meeting, but then the same friend's call started coming again.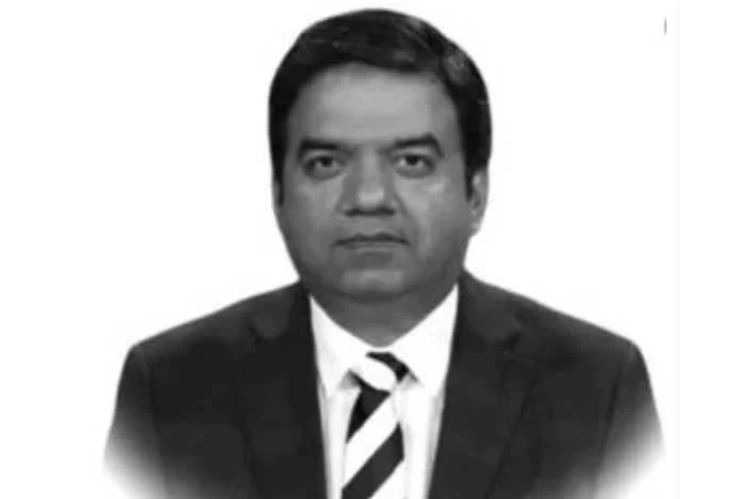 I hung up the phone again and texted him that I was busy with the meeting, finished and called back. As soon as I read this message, this friend of mine sent me a reply message that Imran Bhai is an emergency, so contact me immediately. As soon as I read this message, I called this friend and he almost cried and told me that my sister is very ill, her platelets are very low due to dengue and the doctors have said that if you take her life If you want to save, take the patient to a good hospital in Lahore immediately. Brother Imran! Do something for God's sake, or my sister will die. We have made every effort for ourselves. There is no bed in any government or private hospital. Help us for God's sake.
I comforted him on my own and said: "You hang up. I'll do something." As soon as I hung up, I called a very close friend of mine, a doctor who is the CEO of a well-known private hospital in Lahore, and stated my case. Expressing his helplessness, Dr Sahib said to me, "Imran bhai, you are well aware that if I have the capacity for one bed, I should be present, but what can I do?" There is no room available and no bed in the ICU. All the hospitals are full of dengue patients. After hearing this denial, I contacted the owner of another well-known hospital in Lahore, located in front of Gaddafi Stadium on Ferozepur Road, through another friend, but got a similar response from there. On the other hand, my friend was constantly crying and calling me to do something for the sake of God.
With every call of his phone, not only my responsibility was increasing but also my embarrassment was constantly increasing. It was increasingly why I could not help him in this troubled world. In the midst of this predicament, I contacted another friend of mine, a doctor who also owns a large private hospital in Lahore, and asked him for some special compassion and help in this whole situation. He was especially kind and told me that there was no room or ICU bed available but that I could do something to alleviate the anxiety of you and your friend in the side room next to the ICU. This patient is admitted and his treatment is started immediately. I especially thanked the doctor and told my friend to take his sister to the hospital immediately.
After going through all this process, I was forced to think why we Pakistanis are deprived of even basic facilities for treatment in case of any disease? Under the Constitution of Pakistan, when it is the responsibility of the government to provide health and medical care to every Pakistani, then why do we have to stumble, be humiliated and seek recommendations for treatment. Don't ask the poor, even though they have money and resources, they have to beg for treatment in private hospitals. Room rent in most private hospitals is higher than in five star hotels, but the people who are willing to spend that much money still don't get the facilities. The poor die wandering around in government hospitals seeking treatment, but no one cares.
According to the World Health Organization, Pakistan spends only 1.2% of its GDP on health, while the WHO suggests Pakistan should spend 5% of GDP on health. When Prime Minister Imran Khan was in opposition, he was openly critical of the lack of health facilities and government policies. He also claimed that after the formation of the PTI government, revolutionary steps would be taken in the field of healthcare in the country, especially at government hospitals where all the medical facilities would be available to the common man. Has this happened? If you ask the truth, the answer is no.
Per official figures released in May 2020, Rs90.1 billion were spent on the health of 111.12 million people in Punjab, the country's largest province. That is Rs818.99 per annum and Rs 68.25 per month were spent for the health of an individual. The Sindh province, which came second in terms of population, spent Rs62.5 billion on the health of its 47.8 million citizens, i.e. Rs1,305 per citizen per year and Rs108.76 per month per month. Balochistan has a population of 12.3 million and has a health budget of Rs15.2 billion, i.e. Rs1,231.32 per citizen per year and Rs102.61 per month. In 2018-19, FATA was not integrated into Khyber Pakhtunkhwa due to which KP had set aside Rs23.5 billion for its population of 35.23 million. Thus, Khyber Pakhtunkhwa spent Rs769.90 per person per year and Rs64.15 per month.
Speaking of Islamabad, the federation spent Rs12.4 billion in the health sector last financial year, which was for the citizens of the federal capital as well as for the areas under its jurisdiction. After Corona, dengue has raised more questions about the government performance. The PML-N has sharply criticized the government in this regard. Opposition leader in Punjab Hamza Shehbaz has even said the Punjab government is responsible for the spread of dengue in Punjab, which was pointed out by a report of the health department itself. This year's dengue campaign was ordered at a time when deaths were on the rise.
Whether the people trust the government or the opposition, the truth is that every Pakistani has a constitutional and fundamental right to access appropriate treatment.
More than 200 cases of monkeypox worldwide: EU disease agency
The United Kingdom has 71 confirmed cases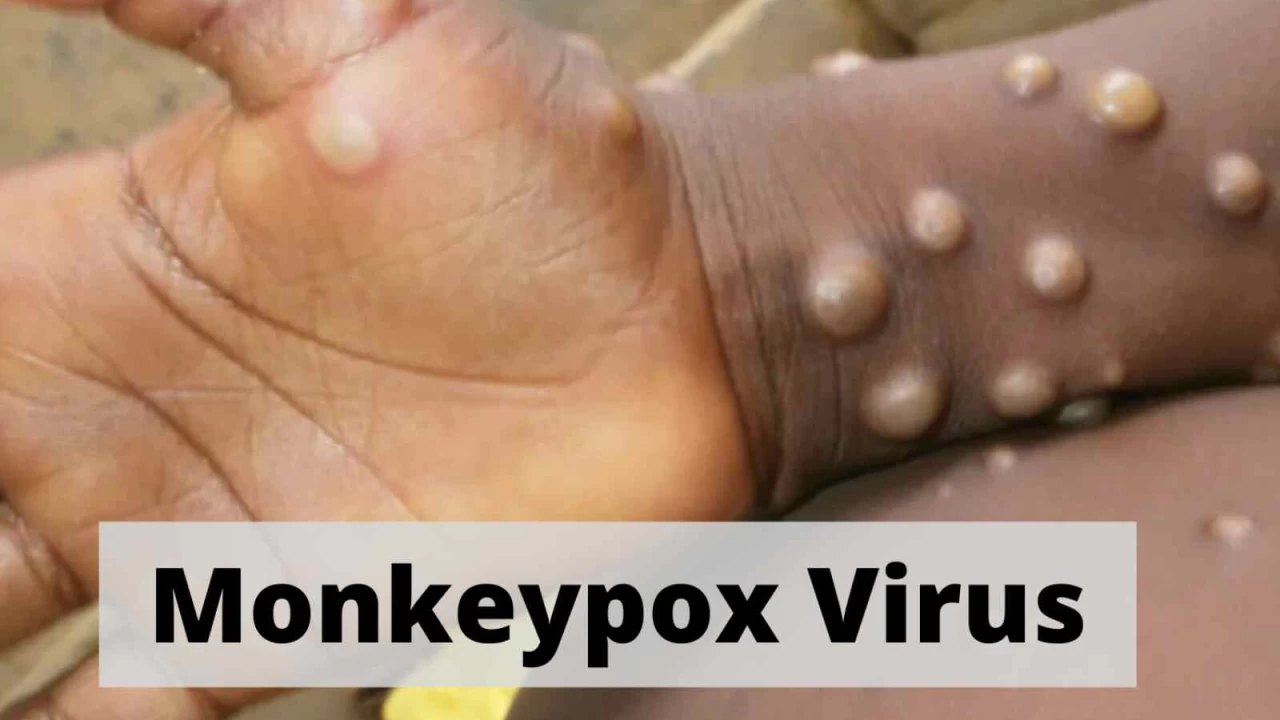 Stockholm: The number of confirmed cases of monkeypox worldwide has reached 219 outside of countries where it is endemic, according to an update released by the European Union's disease agency.
More than a dozen countries where monkeypox is unusual, mostly in Europe, have reported at least one confirmed case, the European Centre for Disease Prevention and Control (ECDC) said in an epidemiological note released Wednesday night.
"This is the first time that chains of transmission are reported in Europe without known epidemiological links to West or Central Africa, where this disease is endemic," the note said.
It added that most of the cases were detected in young men, self-identifying as men who have sex with men.
The United Kingdom – where monkeypox's unusual appearance was first detected in early May – currently has the largest bulk of confirmed cases, 71.
It is followed by Spain with 51 cases and Portugal, 37.
Outside of Europe, Canada has 15 and the United States has nine.
The total number of cases reported Wednesday has increased fivefold since its first count on May 20, when the EU agency said there were 38 cases.
Contagion risk is "very low", the ECDC said earlier this week, but warned that people who have had multiple sexual partners – regardless of sexual orientation – are more at risk.
"The clinical presentation is generally described to be mild," it said, adding that there has been no deaths.
Monkeypox – a less severe disease compared to its cousin smallpox – is endemic in 11 countries in West and Central Africa.
It spreads by a bite or direct contact with an infected animal's blood, meat or bodily fluids, and initial symptoms include a high fever before quickly developing into a rash.
People infected with it also get a chickenpox-like rash on their hands and face.
No treatment exists but the symptoms usually clear up after two to four weeks, and it is not usually fatal.
Maria Van Kerkhove, the emerging disease lead for the World Health Organization, said Monday that monkeypox is a "containable situation".
SOURCE: AFP
Shehroze Kashif becomes youngest-ever to summit top five highest mountain peaks
He achieved the feat on Saturday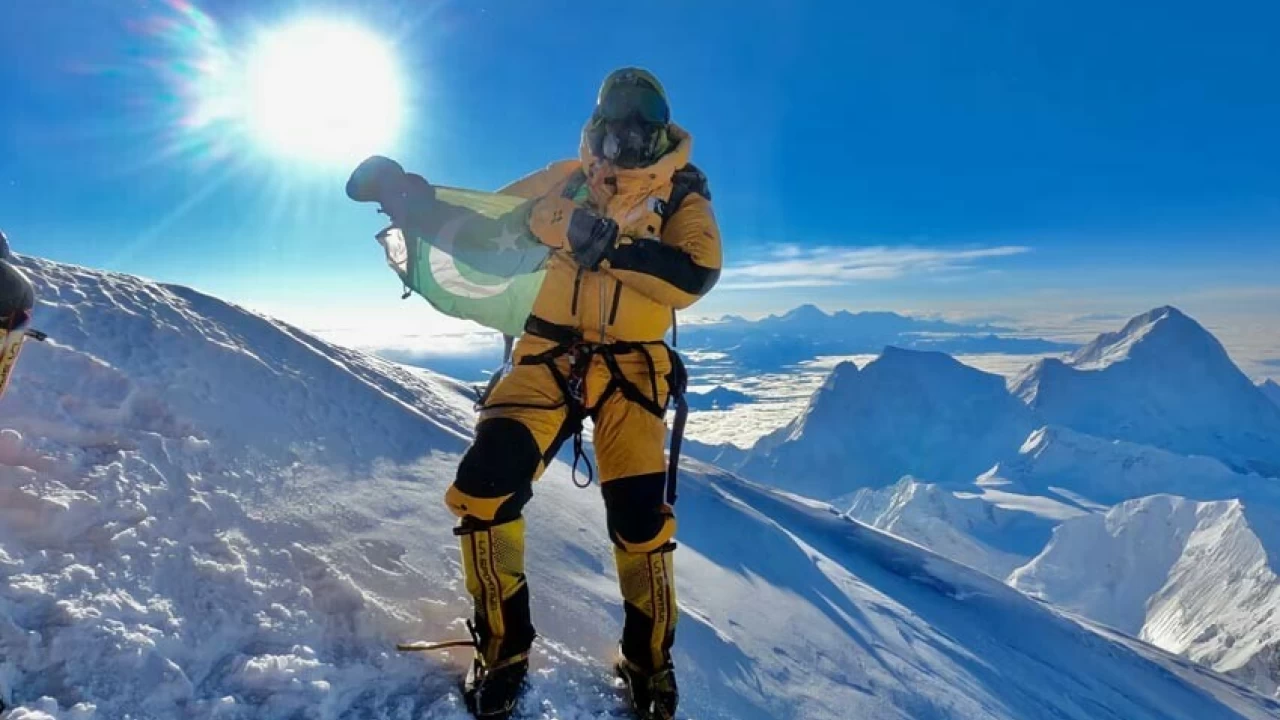 Islamabad: Pakistan's Shehroze Kashif became the youngest mountaineer ever to scale top five highest mountain peaks in the world.
Shehroze aka 'The Broad Boy' achieved the unique feat after summiting 8463m-high Makalu – the fifth highest mountain in the world.
This is his third summit of a mountain over 8000m in this month. On May 16, Kashif summited the 8516m-high Lhotse is Nepal.
On May 6, Kashif summited the 8586m-high Kangchenjunga Mountain, which is the world's third-highest mountain.
He is the only Pakistan mountaineer to summit three mountains over 8000m in a month.
Kashif was the first Pakistani, and also the youngest man ever, to summit the Kanchenjunga Mountain. He also holds two Guinness records of the youngest ever to summit both K2 and Mount Everest.
On July 27, 2021, Kashif summited K2, the second tallest peak in the world. He scaled the 8,611-metre high peak with the aid of bottled oxygen. Before Kashif, Sajid Sadpara, the son of the legendary climber Muhammad Ali Sadpara, was the youngest person to have climbed K2 at the age of 20.
Earlier, he scaled the world's highest peak, Mount Everest, at the age of 19.
The young mountaineer who hails from Lahore started climbing at the age of 11. His first summit was Makra Peak (3885m). At 12, he climbed the 4080m Musa Ka Massalah and 4600m Chembra peak.
Forest fire video case: TikToker 'in a fix' as court rejects pre-arrest bail application
Nosheen Saeed alias Dolly had posted a clip of herself walking playfully in a silver ball gown in front of a burning hillside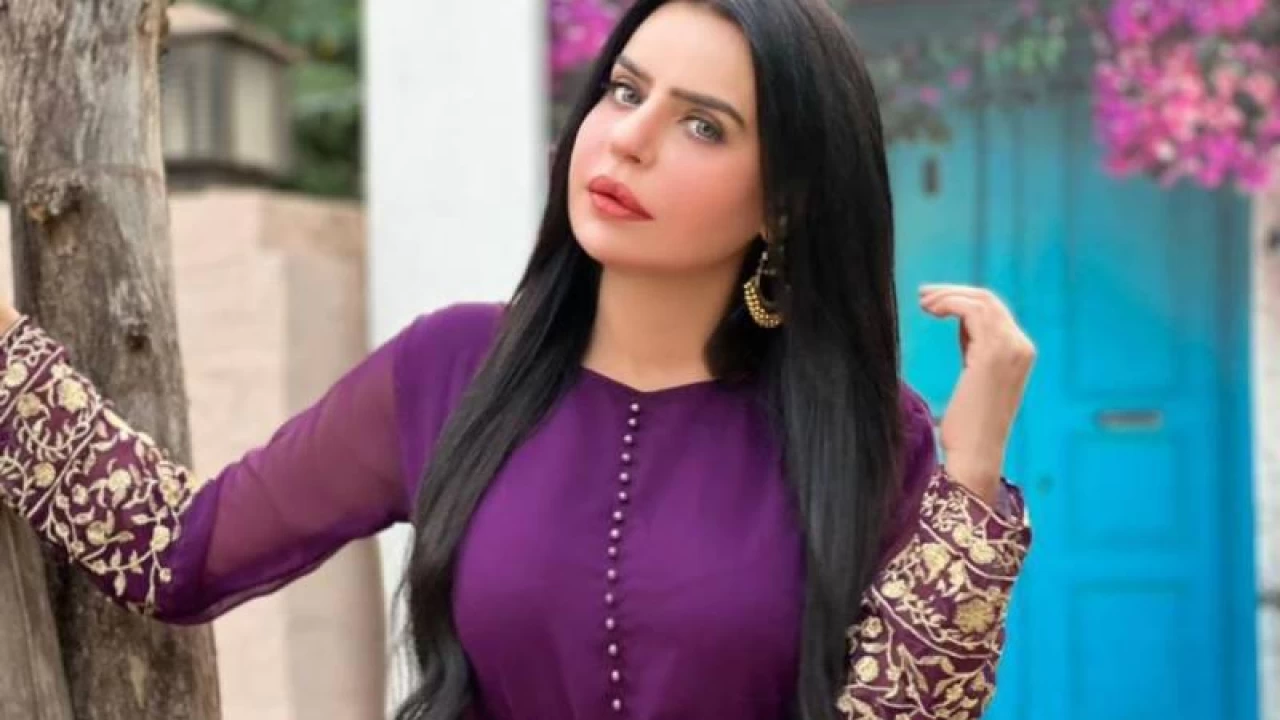 Islamabad: A district and sessions court in Islamabad on Friday rejected the pre-arrest bail application of TikToker Nosheen Saeed alias Dolly in a case related to a forest fire in Margalla Hills.
Dolly, who has more than 11 million followers on TikTok, had posted a clip of herself walking playfully in a silver ball gown in front of a burning hillside, presumably the Margalla Hills in Islamabad, with the caption: "Fire erupts wherever I am."
Her video immediately came under fire on social media as people initially assumed that she had started the blaze herself at a time when a devastating heatwave was underway in Pakistan causing forest fires.
Subsequently, within hours after it was uploaded, the video was taken down from the application.
Later, the TikToker said in a clarification released by an assistant that she did not start the fire and there was "no harm in making videos".