Hollywood actor Johnny Depp, Jeff Beck team up for album of cover songs
Called "18", the 13-track album will be released on July 15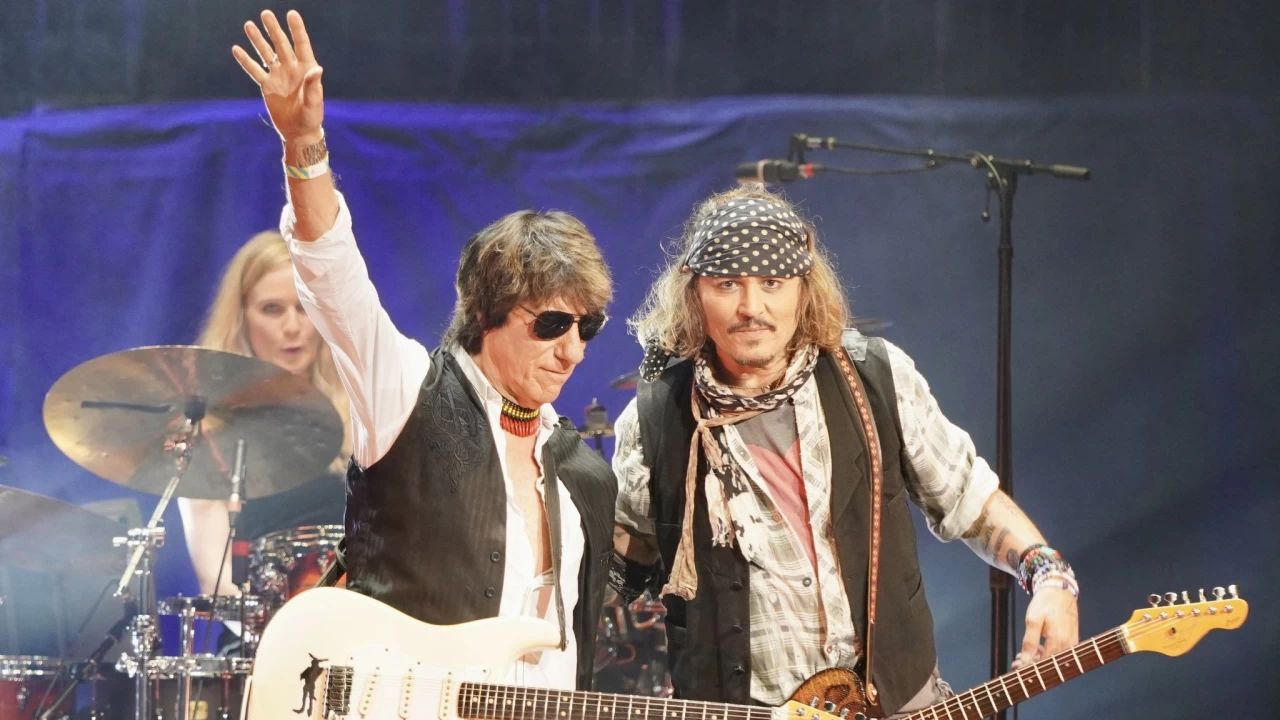 Hollywood star Johnny Depp, who last week won a near-total victory in a defamation suit against his ex-wife Amber Heard, and English guitarist Jeff Beck will release an album of mainly covers next month, after taking to the stage together.
Called "18", the 13-track album will be released on July 15. The "Pirates of the Caribbean" actor performed alongside Beck at several UK venues in the past two weeks.
"It's almost like you've been through a record store and gone jumping from one genre to another," Beck told Reuters on Friday, saying they first began working on the album at Depp's home in France.
"There's a couple of Motown, there's a couple of Beach Boy covers on ... It sounds pretty good for a home recording."
Depp and Beck have recorded music since 2019 for the album, which also features two original songs by Depp, who has his own band the Hollywood Vampires. One song is about actress and inventor Hedy Lamarr.
"We slowly built songs that we just like. We didn't really make any design," Beck said.
"He has ... a very distinctive (voice) and he gets he gets music and hopefully I've enabled him to open up to some songs that he wouldn't otherwise been interested in."
Last week, Depp, 58, won more than $10 million in damages after a jury in Virginia ruled Heard defamed him when she claimed she was a survivor of sexual violence.
The "Aquaman" actress, who was awarded $2 million after the jury also determined she was defamed, will appeal the ruling, her attorney has said.
Upon the verdict, Depp said the jury gave him his life back.
Beck said: "I hope I have helped him a little bit having some kind of understanding and closeness and joking, and just keeping the fun thing going."
Beck was speaking on the sidelines of a blue plaque event honouring late guitarist Jimi Hendrix at the London Hard Rock Hotel. The building was formerly the Cumberland Hotel, where Hendrix often resided before his 1970 death.
"It was one of the biggest vacuums left in rock 'n' roll," Beck said.
SOURCE: REUTERS
Afghan health official warns of disease outbreak among earthquake survivors
"The people are extremely needy for food and clean water"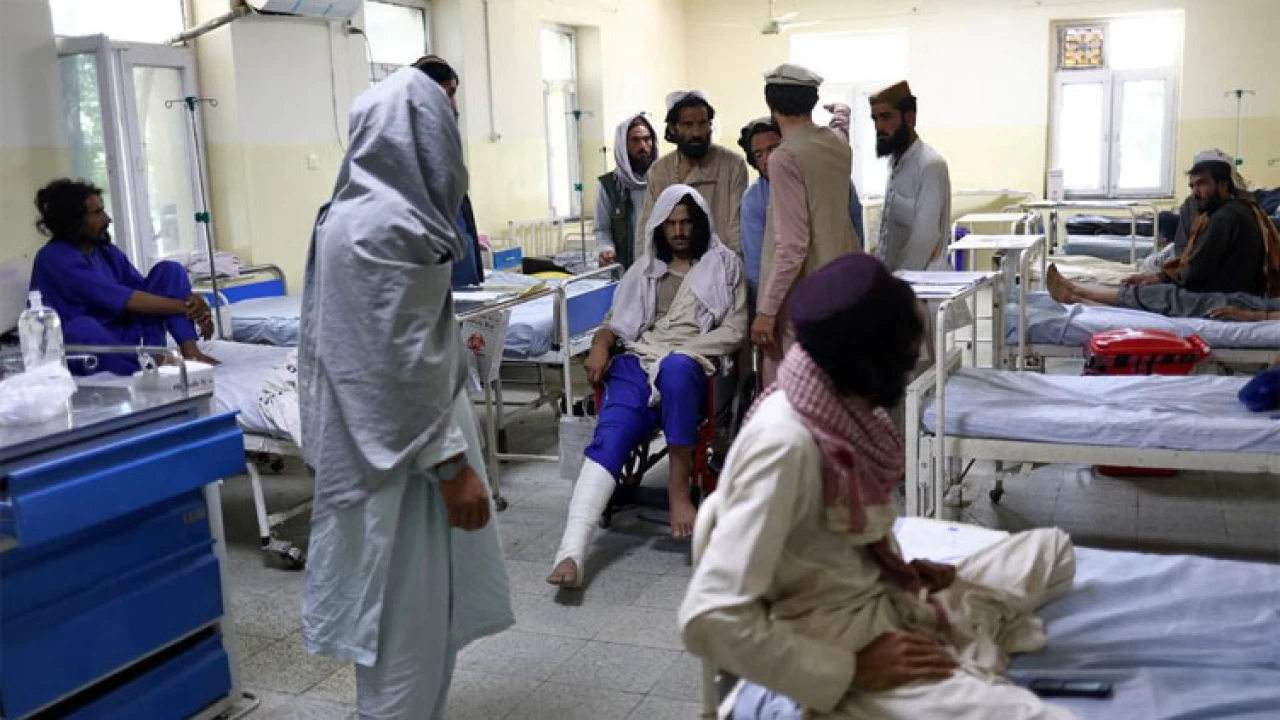 Kabul: Thousands affected by a deadly earthquake in eastern Afghanistan are in need of clean water and food and are at risk of disease, an Afghan health ministry official said on Sunday, days after a U.N. agency warned of a cholera outbreak in the region.
At least 1,000 people were killed, 2,000 injured and 10,000 homes destroyed in Wednesday s earthquake, after which the U.N. humanitarian office (OCHA) warned that cholera outbreaks in the aftermath are of particular and serious concern.
"The people are extremely needy for food and clean water," Afghanistan s health ministry spokesperson Sharafat Zaman told Reuters, adding officials had managed medicines for now but handling those who had lost their homes would be a challenge.
"We ask the international community, humanitarian organisations to help us for food and medicine, the survivor might catch diseases because they don't have proper houses and shelters for living," he said.
The disaster is a major test for Afghanistan s hardline Taliban rulers, who have been shunned by many foreign governments due to concerns about human rights since they seized control of the country last year.
Helping thousands of Afghans is also a challenge for countries that had imposed sanctions on Afghan government bodies and banks, cutting off direct assistance, leading to a humanitarian crisis even before the earthquake.
The United Nations and several other countries have rushed aid to the affected areas, with more due to arrive over the coming days.
Afghanistan s Taliban administration called for a rolling back of sanctions and lifting a freeze on billions of dollars in central bank assets stashed in Western financial institutions. read more
In Kabul, hospitals more used to treating victims of war have opened their wards to earthquake victims, but a majority of people remain in the areas destroyed by the earthquake.
"Our houses were destroyed, we have no tent... there are lots of children with us. We have nothing. Our food and clothes...everything is under rubble," Hazrat Ali, 18, told a Reuters team in Wor Kali, a village of the hardest-hit Barmal district.
"I have lost my brothers, my heart is broken. Now we are just two. I loved them a lot," he said.
SOURCE: Reuters
AJK govt presents Rs 163.7 billion budget
The development budget has been increased by Rs. 2 billion as compared to the previous financial year.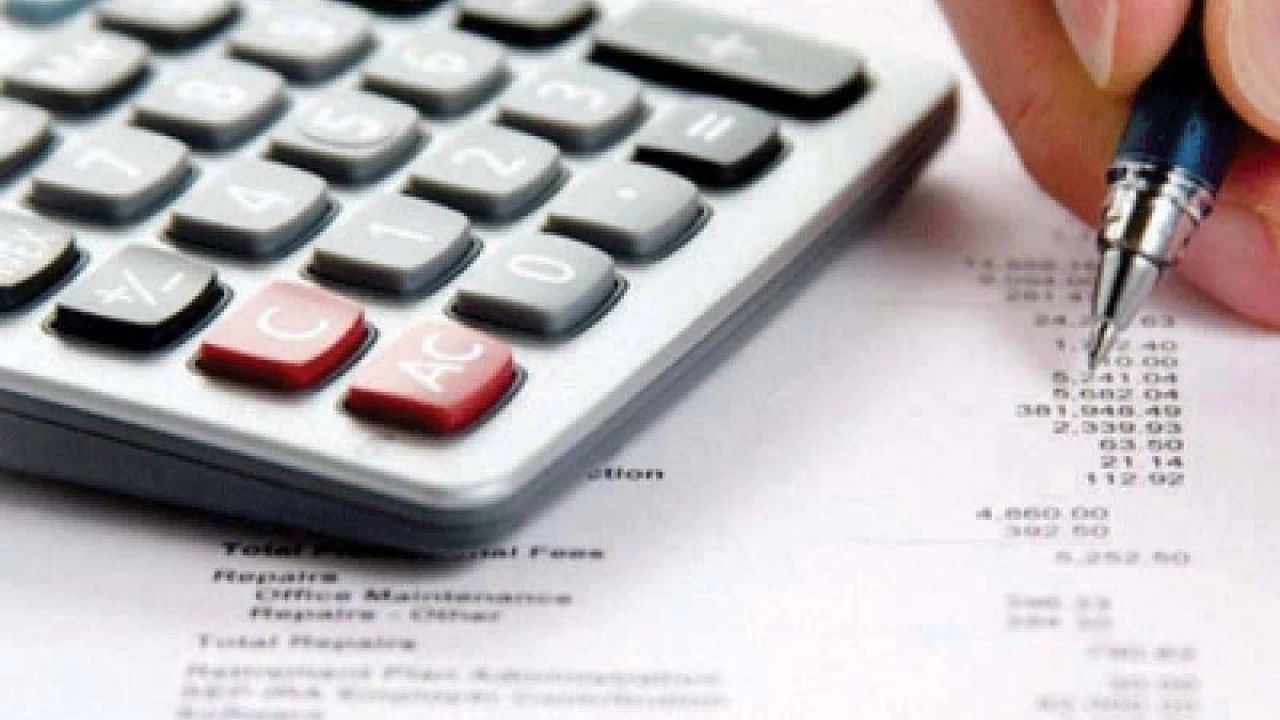 Mirpur: The government of Azad Jammu & Kashmir Saturday presented its maiden budget with an estimated outlay of Rs.163.7 billion for the next financial year 2022-23.
In the budget, an amount of Rs.135.2 billion has been allocated for recurring expenditure whereas a chunk of Rs. 28.5 billion has been allocated for development expenditure.
The development budget has been increased by Rs. 2 billion as compared to the previous financial year.
The budget proposes a 15 percent Disparity Reduction Allowance, an increase in the revised pay scale, and a 15 percent increase for pensioners.
The development budget includes Rs1.8 billion for public health, Rs 2.17 billion for education, and 12 billion for communication.
Presenting the budget for the financial year 2022-23 in the Azad Jammu Kashmir Legislative Assembly which met in the State metropolis on Saturday, the AJK Finance Minister Abdul Majid Khan said that the total expenditure for the next financial year has been estimated at Rs 135.20 billion.
He said that total development expenditure was estimated at Rs 28.50 billion.
Moreover, the minister said that an amount of 500 million has been proposed in terms of foreign aid.
Revised budget for the financial year 2021-22, amounting to 135.7 billion was also presented in the legislative assembly.
Polling underway for Swat PK-7 byelection
Four major candidates compete for the KP assembly seat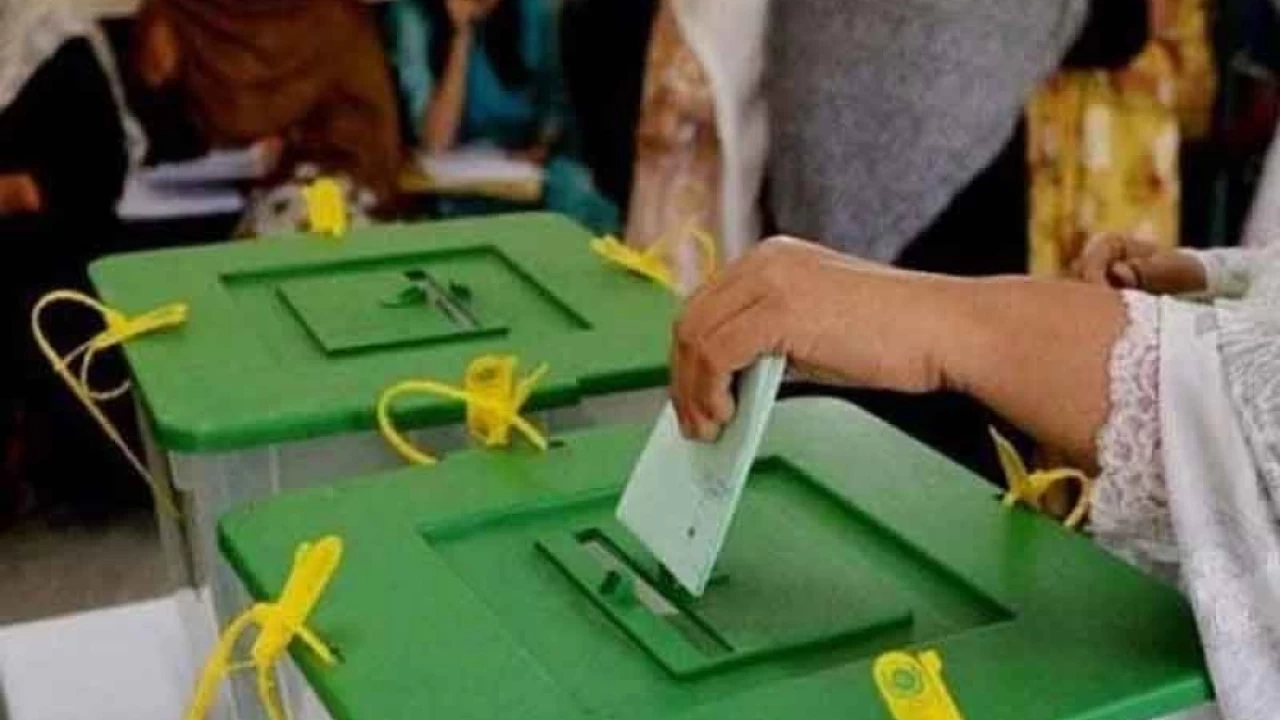 Swat: The polling process is underway for the byelection in the Khyber Pakhtunkhwa constituency of PK-7 in Swat.
The seat, which fell vacant after the demise of ANP MPA Waqar Khan, is being contested by four major candidates: Hussain Ahmed from ANP, Fazal Mullah from PTI, and two independent candidates.
A total of 183,308 registered voters in the constituency are expected to exercise their electoral rights, including 102,088 male and 91,220 female voters.
The ECP completed its arrangements Saturday evening, setting up 124 polling stations with 308 booths.
The polling started without any delays Sunday morning and will continue until 5 pm.