Afghan health official warns of disease outbreak among earthquake survivors
"The people are extremely needy for food and clean water"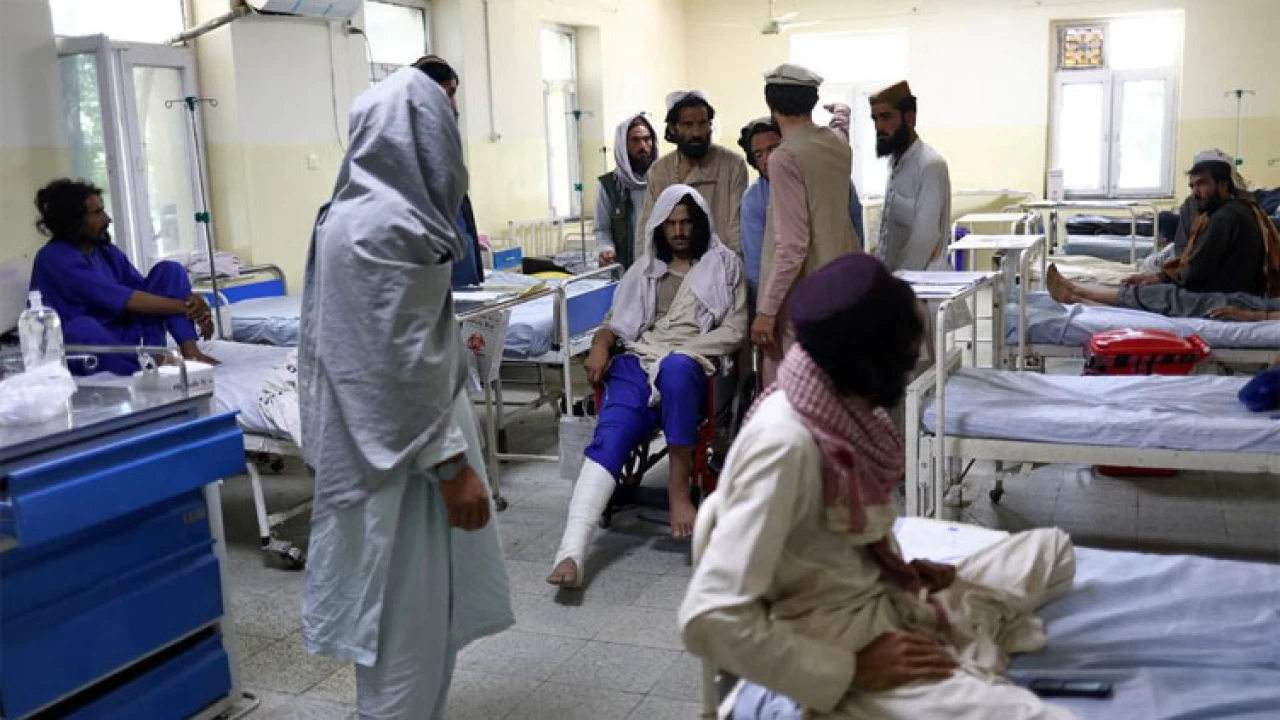 Kabul: Thousands affected by a deadly earthquake in eastern Afghanistan are in need of clean water and food and are at risk of disease, an Afghan health ministry official said on Sunday, days after a U.N. agency warned of a cholera outbreak in the region.
At least 1,000 people were killed, 2,000 injured and 10,000 homes destroyed in Wednesday s earthquake, after which the U.N. humanitarian office (OCHA) warned that cholera outbreaks in the aftermath are of particular and serious concern.
"The people are extremely needy for food and clean water," Afghanistan s health ministry spokesperson Sharafat Zaman told Reuters, adding officials had managed medicines for now but handling those who had lost their homes would be a challenge.
"We ask the international community, humanitarian organisations to help us for food and medicine, the survivor might catch diseases because they don't have proper houses and shelters for living," he said.
The disaster is a major test for Afghanistan s hardline Taliban rulers, who have been shunned by many foreign governments due to concerns about human rights since they seized control of the country last year.
Helping thousands of Afghans is also a challenge for countries that had imposed sanctions on Afghan government bodies and banks, cutting off direct assistance, leading to a humanitarian crisis even before the earthquake.
The United Nations and several other countries have rushed aid to the affected areas, with more due to arrive over the coming days.
Afghanistan s Taliban administration called for a rolling back of sanctions and lifting a freeze on billions of dollars in central bank assets stashed in Western financial institutions. read more
In Kabul, hospitals more used to treating victims of war have opened their wards to earthquake victims, but a majority of people remain in the areas destroyed by the earthquake.
"Our houses were destroyed, we have no tent... there are lots of children with us. We have nothing. Our food and clothes...everything is under rubble," Hazrat Ali, 18, told a Reuters team in Wor Kali, a village of the hardest-hit Barmal district.
"I have lost my brothers, my heart is broken. Now we are just two. I loved them a lot," he said.
SOURCE: Reuters
First Constituent Assembly's diamond Jubilee celebrations to commence from today
The theme of the celebrations is "Mera- Parliman-Rahbar-i-Taraqqi-o-Kamal"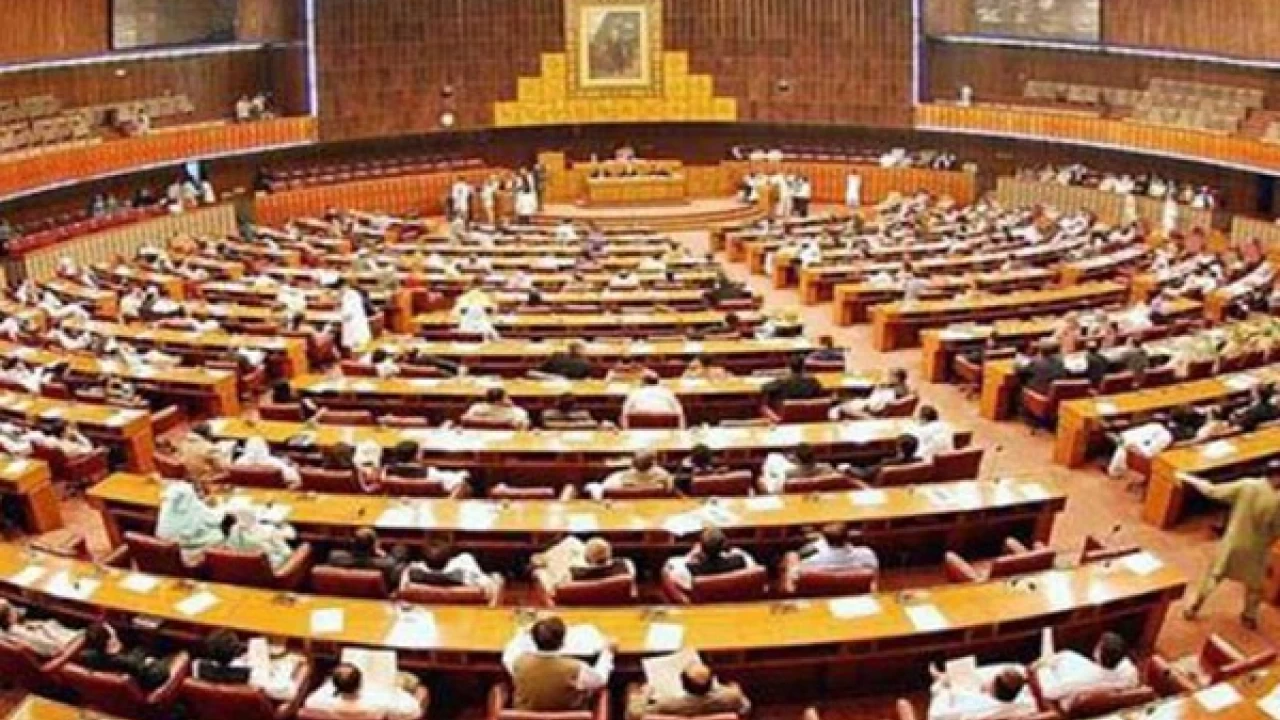 Islamabad: The five-day diamond jubilee celebrations to commemorate the first constituent assembly of Pakistan, are beginning at the Parliament House in Islamabad on Wednesday (today).
The celebrations are meant to highlight the services of all Parliamentarians in furthering the cause of democracy and its values in the country.
An elaborate plan of events has been prepared by the National Assembly Secretariat to commemorate the event in a befitting manner.
The theme of the celebrations is "Mera- Parliman-Rahbar-i-Taraqqi-o-Kamal"
The celebrations will commence today with inauguration of three-day Photographs Exhibition themed "Tarjuman-i-mazi shan-i-Hal".
Likewise, another three-day Art and Painting Exhibition with the theme "Pak Sarzamin Shad Baad" and yet other three-day Book Exhibition with theme "Qaum, Mulk, Saltanat" would be held.
The Minorities Convention would be held tomorrow, on the eve of International Day for Minorities to acknowledge the services of minorities towards progress and development of the country.
The Minorities Convention would be followed by a Convention of Women Parliamentarians with the theme " Markaz-e- Yaqeen Shaad Baad'.
A Convention of Youth and Children themed "Azm-i-ali shan," would be held on Friday.
A mega Parliamentary Convention will be held on Saturday under the theme of "Sayah-yi-Khuda-yi-Zul-Jalal." It will signify the importance of continuity of democratic system in the country.
Rehabilitation process underway for flood-hit people in Punjab
29 flood relief camps were established in Mianwali and DG Khan Divisions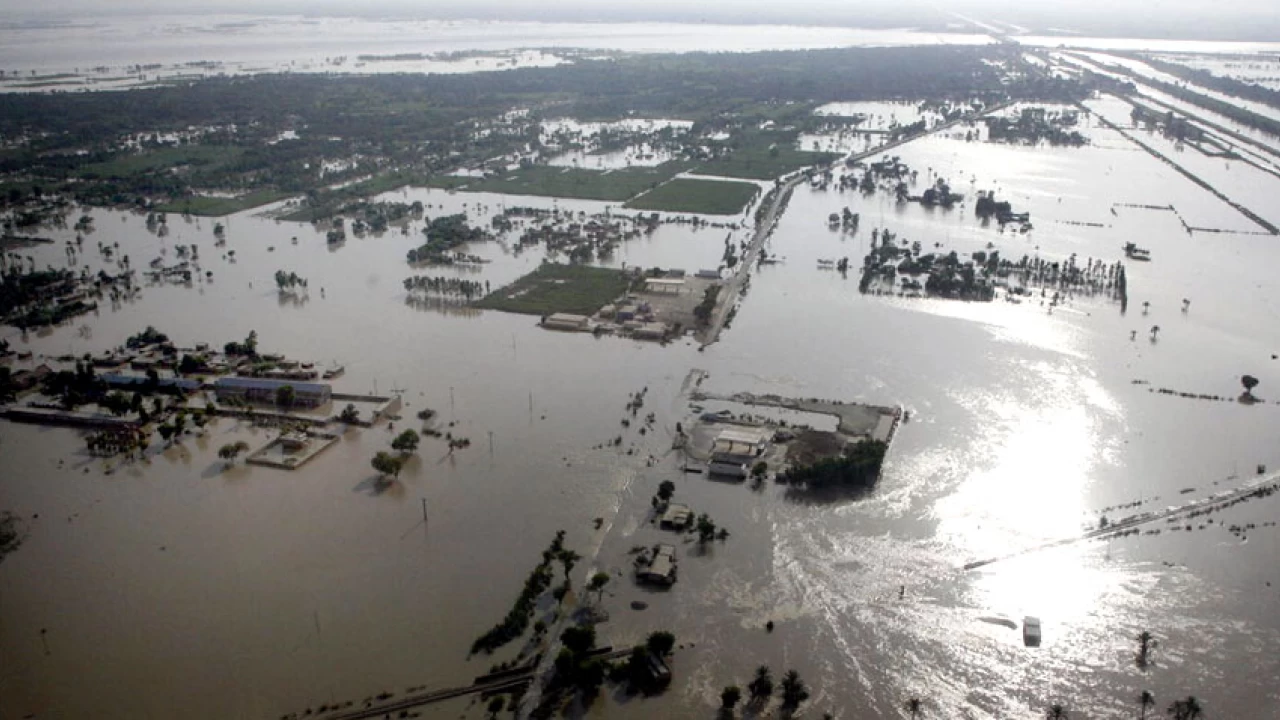 Lahore: On special instructions of Punjab Chief Minister Chaudhry Pervaiz Elahi, the process of rehabilitation of flood victims and provision of relief materials is underway in flood-affected areas of the province.
In a statement today, the PDMA spokesperson said 29 flood relief camps were established in Mianwali and DG Khan Divisions.
He said treatment facilities including meals and clean water to all persons in the relief camps are continuing and so far 31933 people have been provided medical facilities.
He said six relief camps have been set up for animals.
Plane crash-lands on US highway; bursts into flames  
The plane nosedived and swerved towards the ground, narrowly missing incoming cars.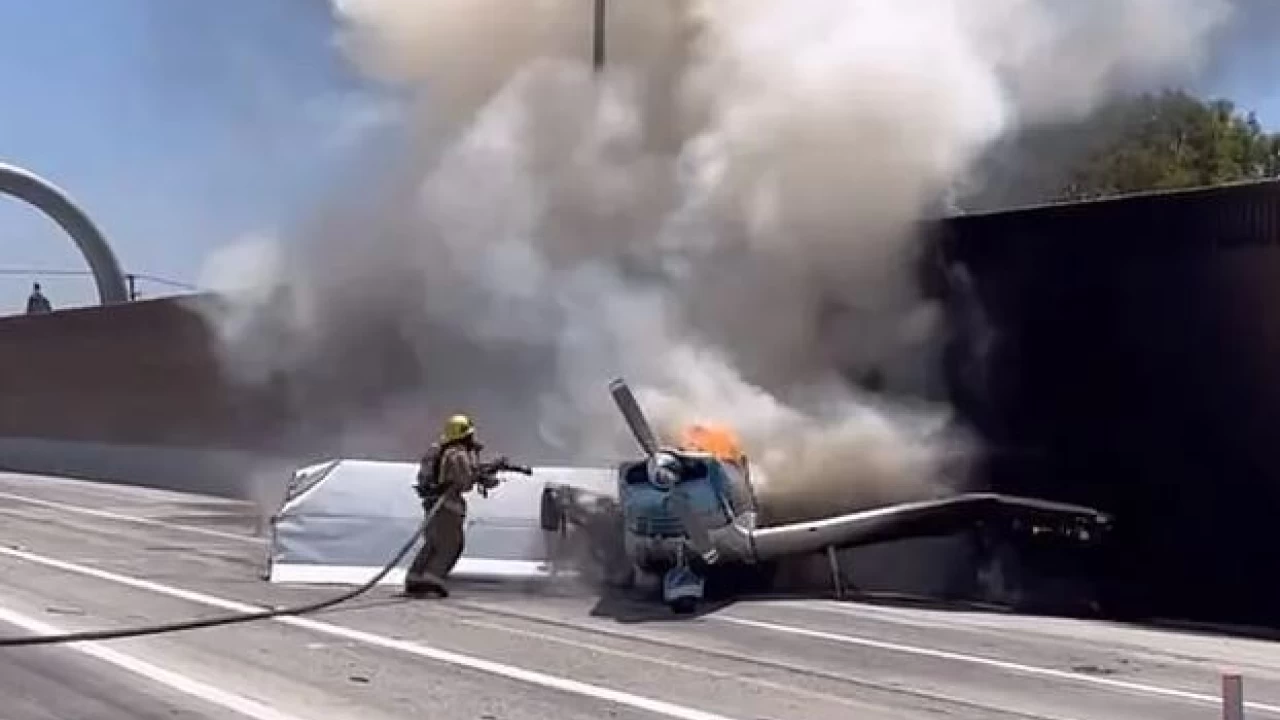 California: A small plane made a crash landing and burst into flames on the 91 Freeway in Riverside County in a dramatic incident that was captured on video.
Video footage has captured the intense moment when a small plane crash-landed in the middle of a US highway, hitting a truck full of people before bursting into flames.
As per the video clip, the plane nosedived and swerved towards the ground, narrowly missing incoming cars, and then leaving a trail of fuel and fire as it slid toward the sound barrier.
DRAMATIC VIDEO: Plane crash-lands in traffic on 91 Fwy, Riverside Co. -- and no one is hurt!https://t.co/sJdMDLmDPZ

— Alicia Zoumas (@AliciaZoumas) August 9, 2022
Firefighters were called to put out the fire and parts of the highway were temporarily closed.
The pilot claims to have experienced possible engine failure around 12:30 p.m. between Lincoln and Main Avenues.
Once the plane landed it caught fire, but crews managed to quickly put it out. The plane also collided into a pickup truck, but fortunately, nobody was injured in the crash.
The exact cause has not yet been determined.
Meanwhile, the Federal Aviation Administration issued the following statement:
"An unidentified small plane landed on the eastbound 91 Freeway near Interstate 15 in Corona, Calif., around 12:30 local time today. Two people were on board. The FAA will investigate. The agency does not identify people involved in aircraft accidents or incidents."