Rafael Nadal enters the eighth Wimbledon quarter-final
Next up for the 36-year-old Spaniard is a clash against American 11th seed Taylor Fritz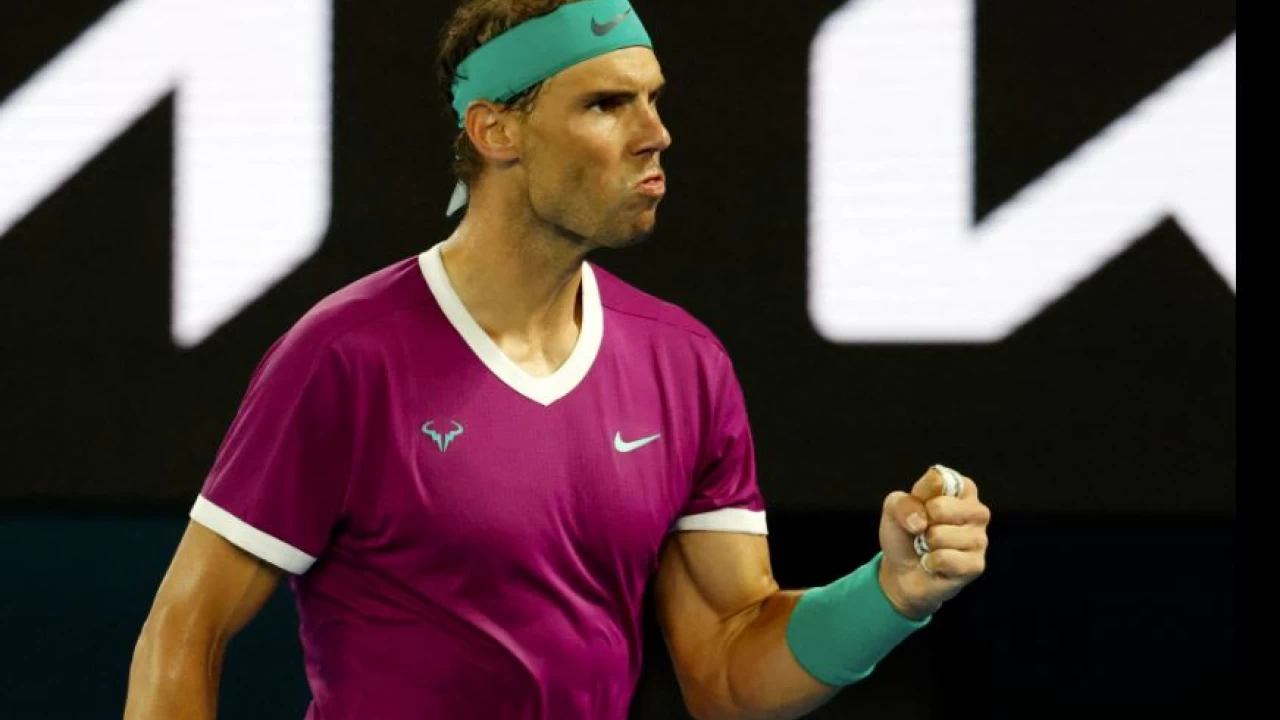 Rafael Nadal reached the Wimbledon quarter-finals for the eighth time on Monday with a straight-sets defeat of Botic van de Zandschulp.
Nadal, who has already won the Australian and French Opens to stand halfway to the first calendar Grand Slam since 1969, triumphed 6-4, 6-2, 7-6 (8/6).
Next up for the 36-year-old Spaniard is a clash against American 11th seed Taylor Fritz, who beat him in the Indian Wells final earlier in the year.
"To be back in the quarter-finals after not being here for three years is amazing," said the 2008 and 2010 champion,
"I expect a very tough match against Taylor -- he won his first Masters title this year against me in the final.
"The quarter-finals of a Slam are always very tough."
Nadal had already defeated Van de Zandschulp in straight sets at the French Open and he was hardly troubled Monday until a third set blip.
He broke the world number 25 Dutchman in the 10th game to secure the opening set.
The 22-time major winner backed it up with a double break in the second set.
Van de Zandschulp managed to stem the bleeding, retrieving a break in the third to get to a tiebreak.
He saved three match points before his challenge ended with a wild smash.
SOURCE: AFP
Taiwan's fighter jets roar into sky in face of Chinese war games
Defence ministry spokesperson Sun Li-fang said this was a good chance for Taiwan's forces to hone their skills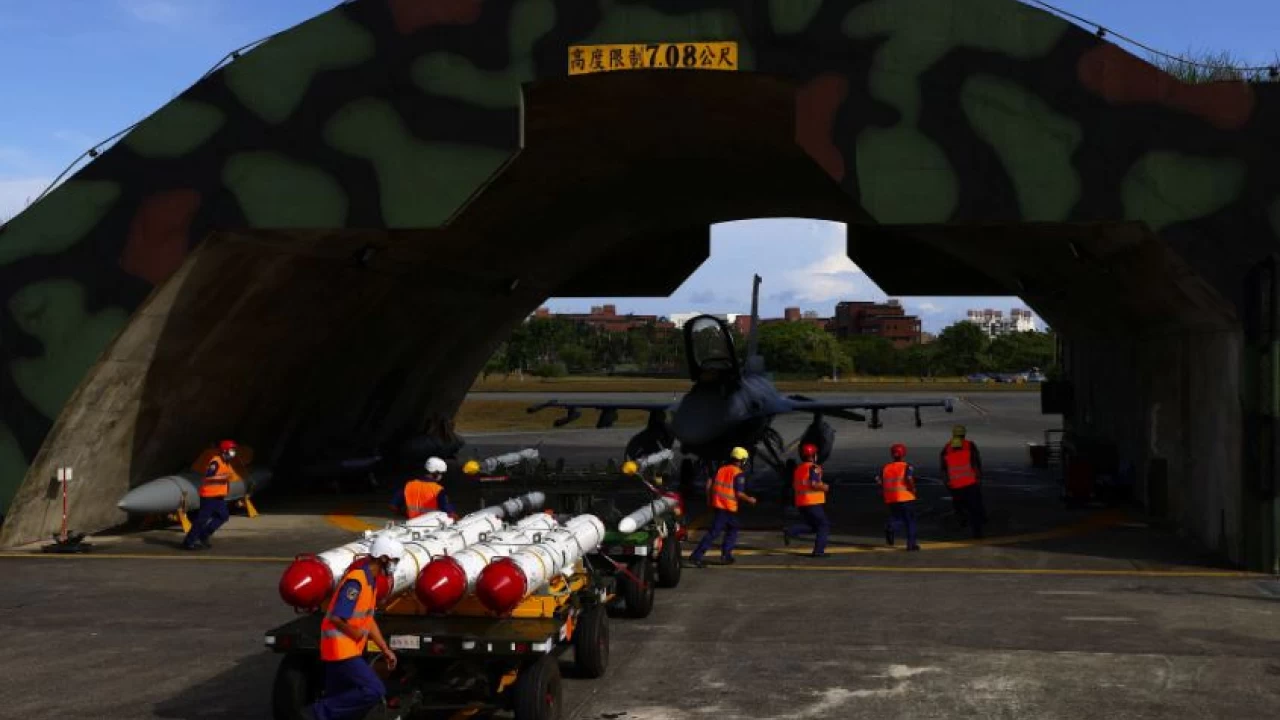 Taiwanese F-16 fighters roared into the night sky on Wednesday in a show of force in front of the media, demonstrating the military's determination to defend the democratically governed island in the face of days of Chinese war games.
China, which claims Taiwan as its territory, has been carrying out military exercises around the island after a visit earlier this month by U.S. House of Representatives Speaker Nancy Pelosi, who was followed by five U.S. lawmakers on Sunday and Monday. read more
Pelosi's visit infuriated China, which responded with test launches of ballistic missiles over Taipei for the first time, and sending warships and fighter jets close to Taiwan, though the scale of the activities has now greatly reduced.
On a government-organised trip to the key Hualien air base on Taiwan's mountainous east coast, the first to a military facility since the Chinese exercises began, reporters watched ground crew demonstrate how they rapidly upload weapons onto F-16s, including Boeing Co's (BA.N) Harpoon anti-ship missiles.
Defence ministry spokesperson Sun Li-fang told reporters at the base that while they condemned China's actions, this was a good chance for Taiwan's forces to hone their skills.
"We will seize this opportunity to test all the training we normally do, and through this improve our current methods and raise our combat effectiveness," he said.
"The Republic of China's forces are confident, capable, and determined to defend the safety of the Republic of China," Sun added, using Taiwan's formal name.
While Taiwanese fighters, including Hualien's F-16s, have been repeatedly scrambling since early this month, the ministry has stressed Taiwan's "calm" response and there have been no clashes.
"I won't say there's a lot of change but our frequency to scramble is higher and the tension is higher," said F-16 pilot Django Lin.
Taiwan President Tsai Ing-wen has said they are not seeking to provoke or escalate tensions.
The Hualien base, which has hangers cut out of the side of a mountain, has two pilots on duty at any one time sitting in their flight suits and able to be in the air within six minutes.
The fighters on display were the Lockheed Martin Corp (LMT.N) F-16V, Taiwan's most up-to-date combat jet.
Taiwan has been converting 141 F-16A/B jets into the F-16V type, and has additionally ordered 66 new F-16Vs, which have new avionics, weapons and radar systems to better face down the Chinese air force, including its J-20 stealth fighters.
The F-16Vs can also carry Raytheon Technologies Corp's (RTX.N) advanced AIM-9X Sidewinder air-to-air missiles.
Taiwan's government says that as the People's Republic of China has never ruled the island, it has no right to claim it or decide its future, which can only be set by Taiwan's people.
SOURCE: REUTERS
Flooding caused by heavy rain kills 16 in western China
Rivers changed courses and flooded villages and towns. More than 6,200 people were affected by the flood.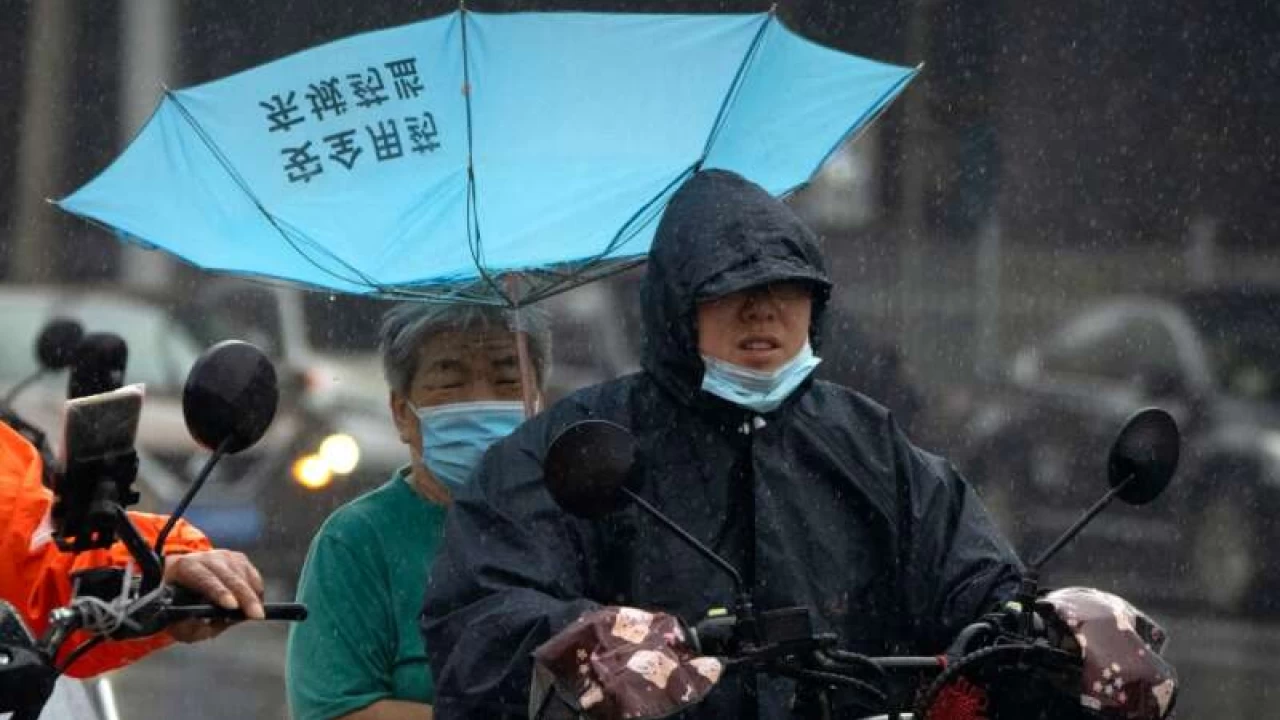 Beijing: Flooding caused by heavy rainfall in the western Chinese province of Qinghai has killed 16 people, state media reported on Thursday, with an additional 36 missing.
Heavy and sudden downpours in Datong Hui and Tu Autonomous County, population 403,368, of Qinghai province started late Wednesday, causing flooding on the mountains and triggered landslides, according to China's state broadcaster CCTV.
Rivers changed courses and flooded villages and towns. More than 6,200 people were affected by the flood.
Local government has sent a rescue team of 2,000 people and more than 160 vehicles for disaster relief.
Since June, China has been grappling with extreme weather from heatwaves to historic floods. The government has blamed climate change, which it says will increasingly affect the economy and society.
SOURCE: Reuters
At least 26 killed, dozens injured in northern Algeria forest fires 
Deaths include 24 people in El Tarf and two in Setif, with hundreds forced to leave their homes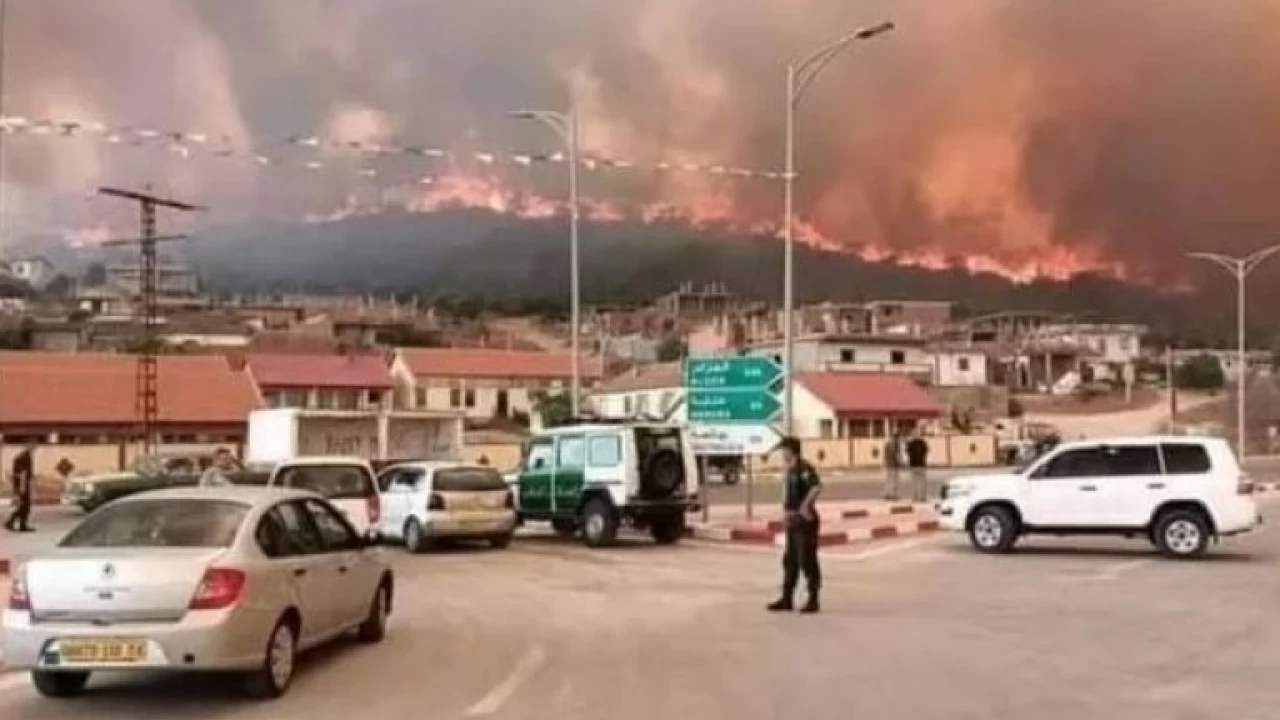 El Tarf: At least 26 people died and dozens of others were injured in forest fires that ravaged 14 districts of northern Algeria on Wednesday, the interior minister said.
Kamel Beldjoud told state television that 24 people lost their lives in fires in El Tarf, near the border with Tunisia, in addition to two others who died earlier in Setif.
The civil protection agency in Setif had said that two women, "a 58-year-old mother and her 31-year-old daughter", were killed in the town.
In Souk Ahras, farther to the east near Algeria's border with Tunisia, people were seen fleeing their homes as fires spread before firefighting helicopters were deployed.
An earlier toll said four people in Souk Ahras suffered burns and 41 others had breathing difficulties, the authorities said. Media reports said 350 residents had been evacuated.
No updated toll was given on the number of people injured in the fires in other areas.
The gendarmerie has closed several roads as a result of the fires.
"Thirty-nine fires are underway in 14 wilayas (administrative councils)," the civil protection agency said, noting that El Tarf was the worst hit, with 16 fires in progress.
Helicopters used bambi buckets to drop water on fires in three wilayas, including Souk Ahras.
Since the start of August, 106 fires have broken out in Algeria, destroying more than 2,500 hectares of woodland.
Beldjoud said some of the fires were started by people.
Wednesday's toll brings the total number of people killed in wildfires this summer up to 30.
Algeria is Africa's largest country but it only has 4.1 million hectares (10.1 million acres) of the forest.
Each year the north of the country is affected by forest fires, a problem that has worsened due to climate change.
Last year, at least 90 people died in forest fires that ravaged northern Algeria, destroying more than 100,000 hectares of woodland.