Pakistan, US to deepen health cooperation in diverse areas: Qadir Patel
The next session of the US-Pakistan Health Dialogue is planned to be held in Pakistan.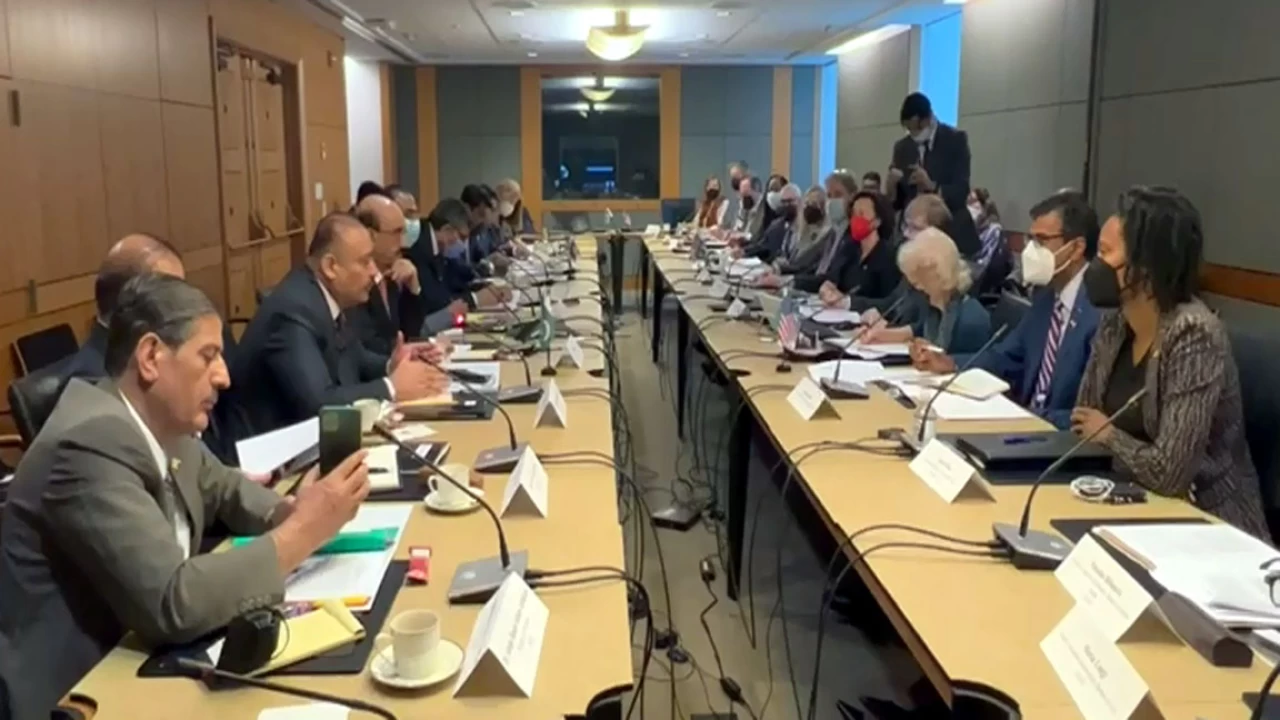 Washington: Minister for National Health Services Abdul Qadir Patel says Pakistan and United States will deepen their health cooperation in areas of immunization, nutrition, mother's health, and child survival.
Addressing US-Pakistan Health Dialogue hosted by US State Department in Washington, he said the two countries have also started collaborative effort to develop Centre for Disease Control in Pakistan.
Health Minister thanked the US administration for provision of 61.5 million COVID vaccines, 16 million pediatric vaccines and other equipment including protective kits and ventilators in country's fight against the pandemic.
He said that Pak-US cooperation during COVID pandemic clearly demonstrated that a robust Pak-US partnership in health sector could prove a bulwark against pandemic and diseases thus saving millions of precious human lives.
The Dialogue also highlighted donation of four mobile testing labs by the United States that would augment Pakistan's capacity in diagnosing COVID-19 and other communicable diseases, especially in the remote areas. The USAID will also undertake new programs in Pakistan under Global Health Security Agenda.
It was also decided to strengthen cooperation between US' Food and Drug Administration and Drug Regulatory Authority of Pakistan.
The US Centre for Disease Control will also help NIH in strengthening disease data center in Pakistan.
The next session of the US-Pakistan Health Dialogue is planned to be held in Pakistan.
President urges youth to participate in monsoon plantation drive to cope with climate change
"Pakistan was the eighth country most vulnerable to the negative effects of climate change"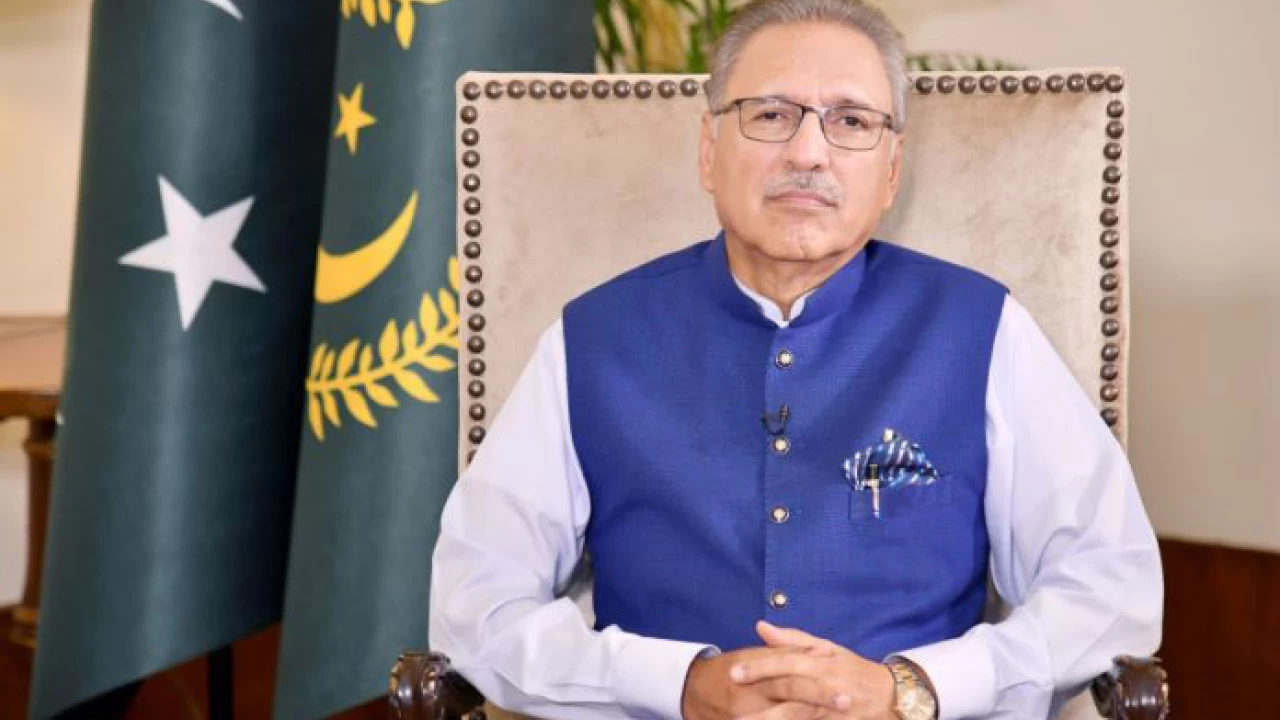 Islamabad: President Dr Arif Alvi on Thursday called for concerted efforts by all segments of society to carry out extensive plantations in a bid to save the country from the horrendous effects of climate change.
In his message on the launch of the national monsoon tree plantation drive, he urged every citizen, particularly youth, to actively participate in the campaign by planting trees in residential areas, on roadsides, and near industrial zones.
President Alvi said Pakistan was the eighth country most vulnerable to the negative effects of climate change.
He mentioned that rising mercury levels were resulting in glacier melting and urban flooding.
During the last 19 years, he said, Pakistan suffered around 173 incidents related to climate change besides the massive destruction this year as well.
The president said as per international standards, a country required 25 percent forest cover, however, pointed out that Pakistan only had 4.8 percent of the green area according to a World Bank report.
He emphasized carrying out plantation at a large scale across the country and mentioned the Ten Billion Tree Tsunami as the largest such plantation project in the country's history.
Under the project, he said, 1.81 billion trees had been planted by June 2022. By 2023, around 3.29 billion trees will be planted.
President Alvi said 10,000 saplings were planted in the premises of the Aiwan-e-Sadr in 2021, while a Miyawaki forest was also raised at an area of 1.5 acres under the Green Presidency Initiative.
He expressed confidence that an increase in forest cover would help mitigate the effects of climate change in the country and would also control urban flooding.
Also, the extensive plantation would result in the preservation of wildlife and flora and fauna in the country, he added.
Pak-Saudi Arabia agree to improve coordination to deal with common challenges
Matters of mutual interests including Pak-Saudi bilateral relations were discussed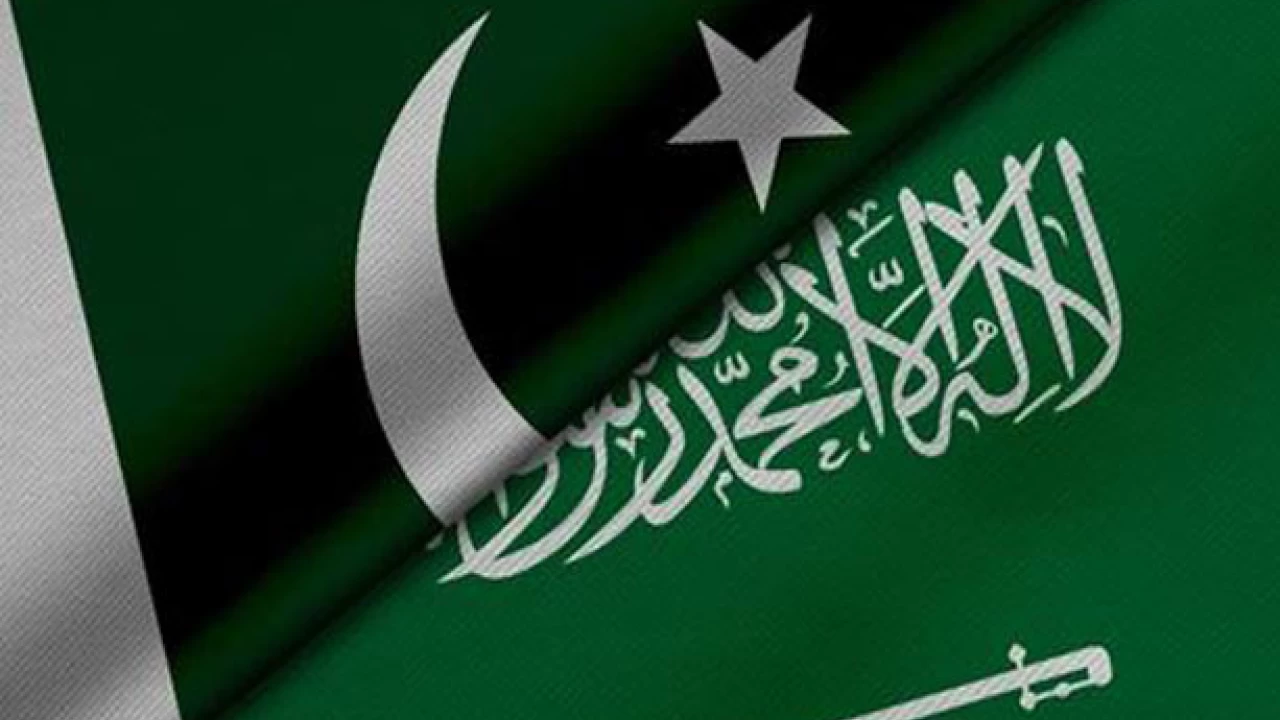 Islamabad: Pakistan and Saudi Arabia on Thursday agreed to further improve the coordination between the interior ministries of both the countries to deal with common challenges.
The agreement was reached at the meeting held at Jeddah between Interior Minister Rana Sanaullah and his Saudi counterpart party, said a statement issued here. Earlier, Saudi Deputy Interior Minister Dr. Nasir bin Abdul Aziz Dawood received Rana Sanaullah upon his arrival at the Ministry, it further said. Pakistani Ambassador to Saudi Arabia Aamir Khurram Rathore and Consul General Khalid Majeed were also present in the meeting.
Matters of mutual interests including Pak-Saudi bilateral relations came under discussion during the meeting. Interior minister congratulated his counterpart for making the best arrangements for Hajj 2022. The minister congratulated and thanked the Saudi government for the successful implementation of the Road to Makkah project for Pakistani pilgrims.
He stressed the need to improve the communication between the Interior Ministries of both the countries. Security cooperation between Pakistan and Saudi Arabia would further be enhanced, he added. He said Pakistan and Saudi Arabia would jointly face all internal and regional security challenges. Pak-Saudi relations were historical, long-standing and and fraternal, he added.
Sanaullah said the Pakistani people have special devotion and love for the custodian of two holy mosques. Saudi Arabia has always provided generous help and assistance to Pakistan in the most difficult situations, he added. He congratulated the Saudi government and the custodian of the mosques for making the best arrangements for the Hajj. He said over 80,000 Pakistani Hujjaj performed hajj this year and availed the Road to Makkah facility.
By-election on NA seats: PTI announces nationwide election campaign
The party's chairman, Imran Khan, will address rallies in 17 cities of the country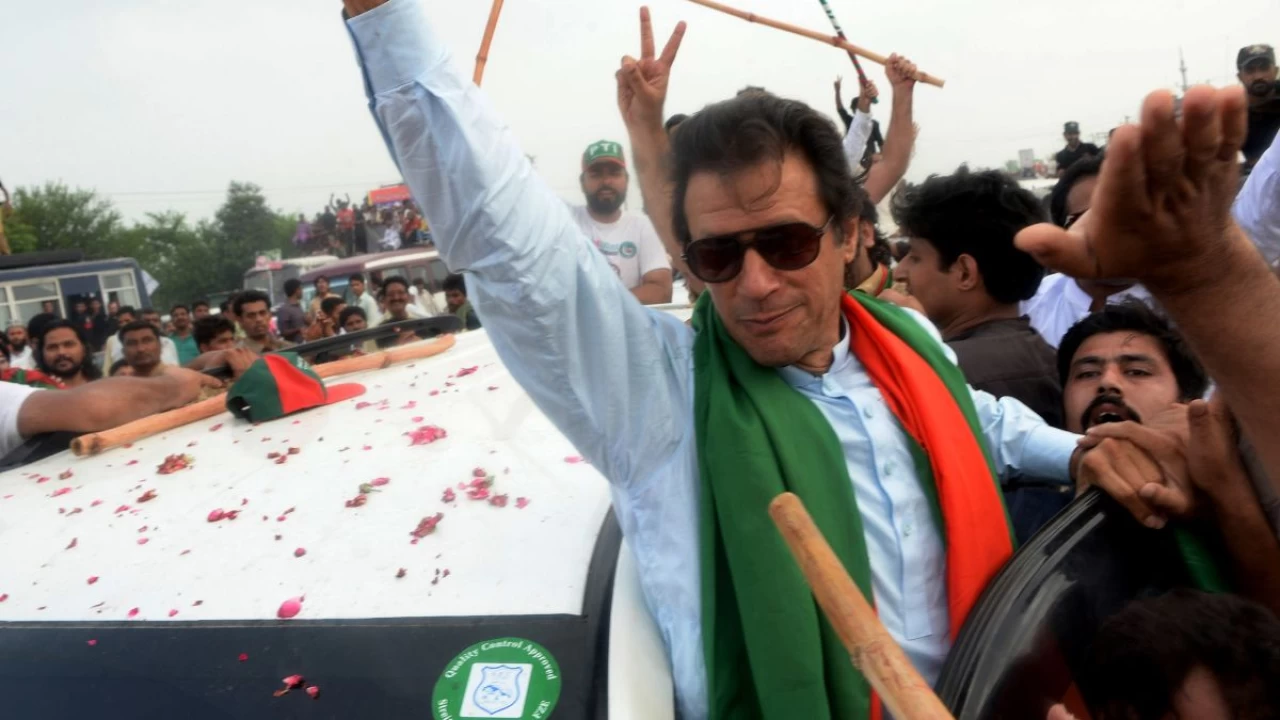 Islamabad: The PTI on Thursday announced nationwide rallies in connection with upcoming by-elections on nine National Assembly seats.
The party's chairman, Imran Khan, will address rallies in 17 cities of the country.
According to the party's schedule, Khan will demonstrate his political sghow in Rawalpindi on Sunday, August 21, Haripur on Wednesday, August 24, Karachi on Friday, August 26, Sukkur on Saturday, August 27, and Imran Khan on Sunday, August 28 in Peshawar.
Apart from this, Khan will address a meeting in Jhelum on Monday, August 29, Attock on Wednesday, August 31, Sargodha on Thursday, September 1, Gujarat on Friday, September 2, and Bhawalpur on Saturday, September 3.
According to the schedule, the former prime minister will address public meetings in Bahawalnagar on September 7, Multan on September 8, Sheikhupura on September 9, Gujranwala on September 10 and Quetta on September 11.
According to PTI leader Ali Zaidi, the August 19 rally in Karachi has been postponed due to heavy rains.