Pakistan's current account deficit swells 59pc to $2.28 billion in June
Cumulatively for fiscal year FY22 the current account deficit clocked in at $17.4 billion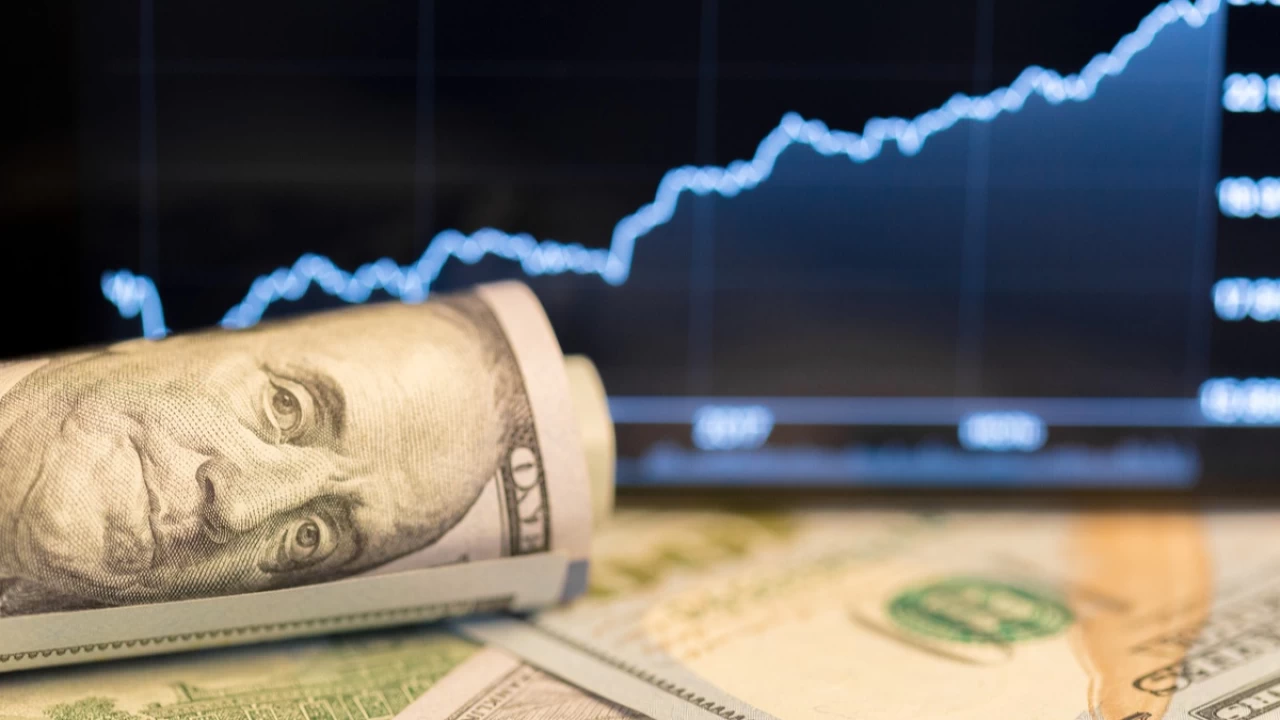 Karachi: Pakistan's current account deficit for June this year has reached $2.28 billion, that is 59 per cent more than $1.43 billion of May.
According to the State Bank of Pakistan (SBP) on Wednesday, cumulatively for fiscal year 2021-22 (FY22), the current account deficit clocked in at $17.4 billion, a massive 517% increase on a yearly basis when compared with the figure of $2.82 billion during FY21.
1/2 As foreshadowed by earlier PBS data, a surge in oil imports saw CAD rise to $2.3bn in Jun despite higher exports & remittances. So far in Jul oil imports are much lower & deficit is expected to resume its moderating trajectory. Visit #EasyData https://t.co/q3LNv3HgLs pic.twitter.com/lvwO9Bo3PJ

— SBP (@StateBank_Pak) July 27, 2022

2/2 3.3mn metric tons of oil was imported in Jun, 33% higher than in May. Together with higher global prices, this more than doubled the oil import bill from $1.4bn to $2.9bn. By contrast, non-oil imports ticked down. See report: https://t.co/Od8ikVvpBF

— SBP (@StateBank_Pak) July 27, 2022

Meanwhile, the SBP said a surge in oil imports saw the current account deficit rise in June despite higher exports and remittances.

"So far in July, oil imports are much lower and deficit is expected to resume its moderating trajectory," it added.

Details of the balance-of-payments' summary revealed that Pakistan recorded exports of goods at $3.12 billion and another $646 million as services.

However, a massive import bill, which clocked in at $7.04 billion for goods and another $1.37 billion as services, in June was the reason behind the current account deficit.
At least 26 killed, dozens injured in northern Algeria forest fires 
Deaths include 24 people in El Tarf and two in Setif, with hundreds forced to leave their homes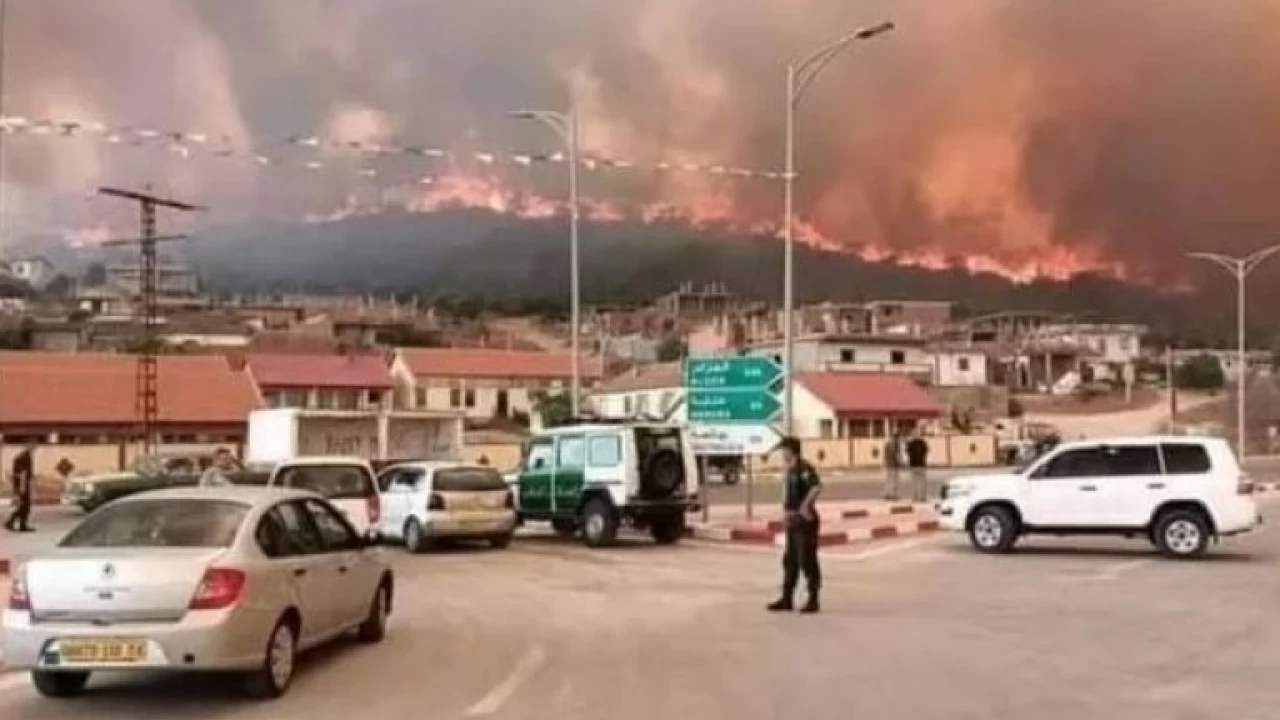 El Tarf: At least 26 people died and dozens of others were injured in forest fires that ravaged 14 districts of northern Algeria on Wednesday, the interior minister said.
Kamel Beldjoud told state television that 24 people lost their lives in fires in El Tarf, near the border with Tunisia, in addition to two others who died earlier in Setif.
The civil protection agency in Setif had said that two women, "a 58-year-old mother and her 31-year-old daughter", were killed in the town.
In Souk Ahras, farther to the east near Algeria's border with Tunisia, people were seen fleeing their homes as fires spread before firefighting helicopters were deployed.
An earlier toll said four people in Souk Ahras suffered burns and 41 others had breathing difficulties, the authorities said. Media reports said 350 residents had been evacuated.
No updated toll was given on the number of people injured in the fires in other areas.
The gendarmerie has closed several roads as a result of the fires.
"Thirty-nine fires are underway in 14 wilayas (administrative councils)," the civil protection agency said, noting that El Tarf was the worst hit, with 16 fires in progress.
Helicopters used bambi buckets to drop water on fires in three wilayas, including Souk Ahras.
Since the start of August, 106 fires have broken out in Algeria, destroying more than 2,500 hectares of woodland.
Beldjoud said some of the fires were started by people.
Wednesday's toll brings the total number of people killed in wildfires this summer up to 30.
Algeria is Africa's largest country but it only has 4.1 million hectares (10.1 million acres) of the forest.
Each year the north of the country is affected by forest fires, a problem that has worsened due to climate change.
Last year, at least 90 people died in forest fires that ravaged northern Algeria, destroying more than 100,000 hectares of woodland.
NASA's new rocket on launchpad for trip to Moon
The SLS rocket is 98 meters (322 feet) tall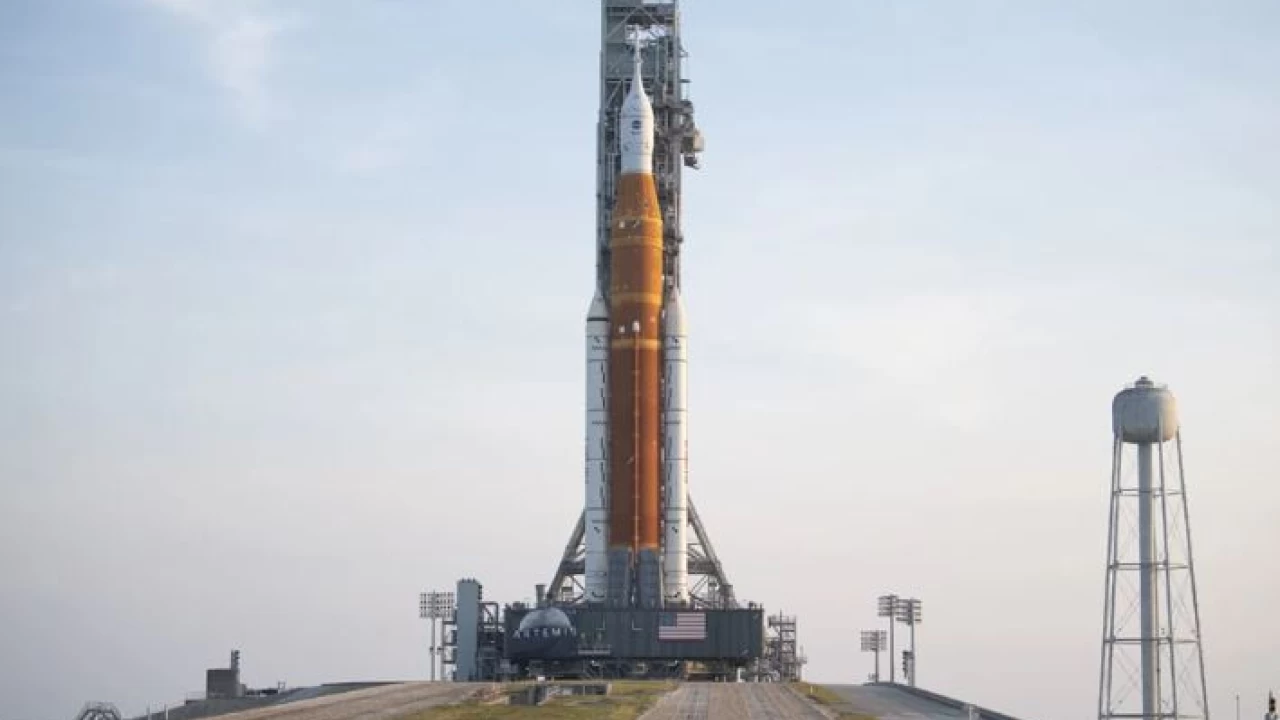 Washington: NASA's giant new SLS rocket arrived at its launchpad Wednesday in Cape Canaveral ahead of a planned flight to the Moon in less than two weeks.
It will be the maiden voyage of the Artemis program -- America's quest to return humans to the Moon for the first time since the last Apollo mission in 1972.
The Artemis 1 mission, an uncrewed test flight, will feature the first blastoff of the Space Launch System rocket, which will be the most powerful in the world.
It will propel the Orion crew capsule into orbit around the Moon, and the spacecraft will remain in space for 42 days before returning to Earth.
Starting in 2024, astronauts will travel aboard Orion for the same trip, and the following year, at the earliest, Americans will once again set foot on the Moon.
The SLS rocket, in development for more than a decade, is 98 meters (322 feet) tall.
On Wednesday it stood at historic launch complex 39B, after a 10-hour overnight crawl from the assembly building.
"To all of us that gaze up at the Moon, dreaming of the day humankind returns to the lunar surface, folks, we're here. We are going back," NASA administrator Bill Nelson said earlier this month.
The Orion capsule will fly to the Moon and 64,000 kilometers (40,000 miles) beyond it -- further than any previous crewed spacecraft.
On the way back through Earth's atmosphere, traveling at 40,000 km per hour (25,000 mph), Orion's thermal shield will have to withstand a temperature that is half that of the surface of the sun.
Liftoff for the Artemis 1 mission is scheduled for August 29 at 8:33 am (1233 GMT). If it has to be postponed due to bad weather, the backup dates are September 2 and 5.
After the 42-day trip, the capsule is supposed to splash down in the Pacific and be picked up by a US Navy vessel.
In 2024, an Artemis 2 mission is scheduled to take astronauts up to orbit the Moon but without landing on it. That honor is reserved for Artemis 3, a mission scheduled for 2025 at the earliest.
The last time people walked on the Moon was with the Apollo 17 mission in 1972.
While the Apollo program featured only white male astronauts, NASA says the Artemis missions will land the first woman and first person of color on the Moon.
The hope is to use the Moon as a staging ground to develop technologies for sending humans to Mars.
SOURCE: AFP
By-election on NA seats: PTI announces nationwide election campaign
The party's chairman, Imran Khan, will address rallies in 17 cities of the country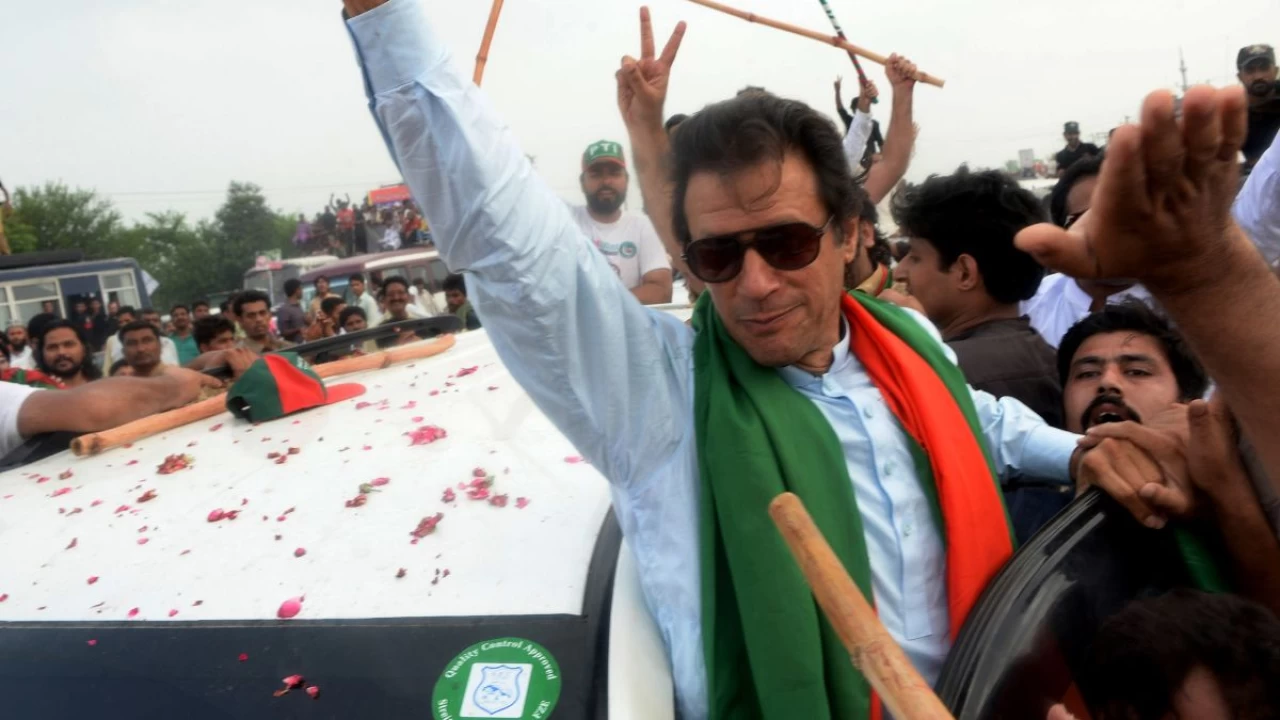 Islamabad: The PTI on Thursday announced nationwide rallies in connection with upcoming by-elections on nine National Assembly seats.
The party's chairman, Imran Khan, will address rallies in 17 cities of the country.
According to the party's schedule, Khan will demonstrate his political sghow in Rawalpindi on Sunday, August 21, Haripur on Wednesday, August 24, Karachi on Friday, August 26, Sukkur on Saturday, August 27, and Imran Khan on Sunday, August 28 in Peshawar.
Apart from this, Khan will address a meeting in Jhelum on Monday, August 29, Attock on Wednesday, August 31, Sargodha on Thursday, September 1, Gujarat on Friday, September 2, and Bhawalpur on Saturday, September 3.
According to the schedule, the former prime minister will address public meetings in Bahawalnagar on September 7, Multan on September 8, Sheikhupura on September 9, Gujranwala on September 10 and Quetta on September 11.
According to PTI leader Ali Zaidi, the August 19 rally in Karachi has been postponed due to heavy rains.