PP-139 by-election: PTI issues ticket to Abu Bakar Sharqpuri
The polling will be held on September 11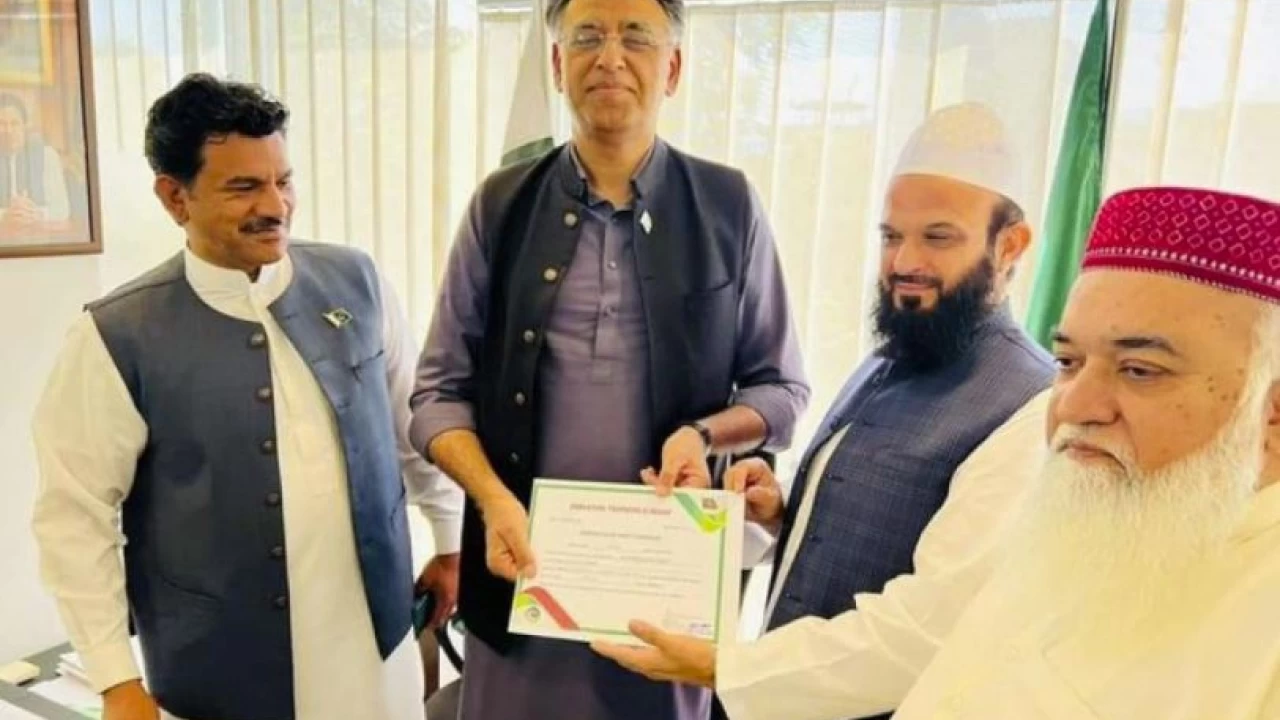 Sheikhupura: After the resignation of Jalil Sharqpuri, the PTI has issued ticket to Abu Bakr Sharqpuri in the by-election to be held in PP-139 of the Punjab constituency.
According to reports, the Election Commission of Pakistan (ECP) has released the schedule for the by-election in PP-139, according to which the polling in the constituency will be held on September 11.
It should be remembered that former PML-N MPA Jalil Ahmed Sharqpuri had resigned from his post a day before the election of the Punjab Chief Minister.
Court grants two-day physical remand of Shebaz Gill
The case hearing took place amid strict security arrangements.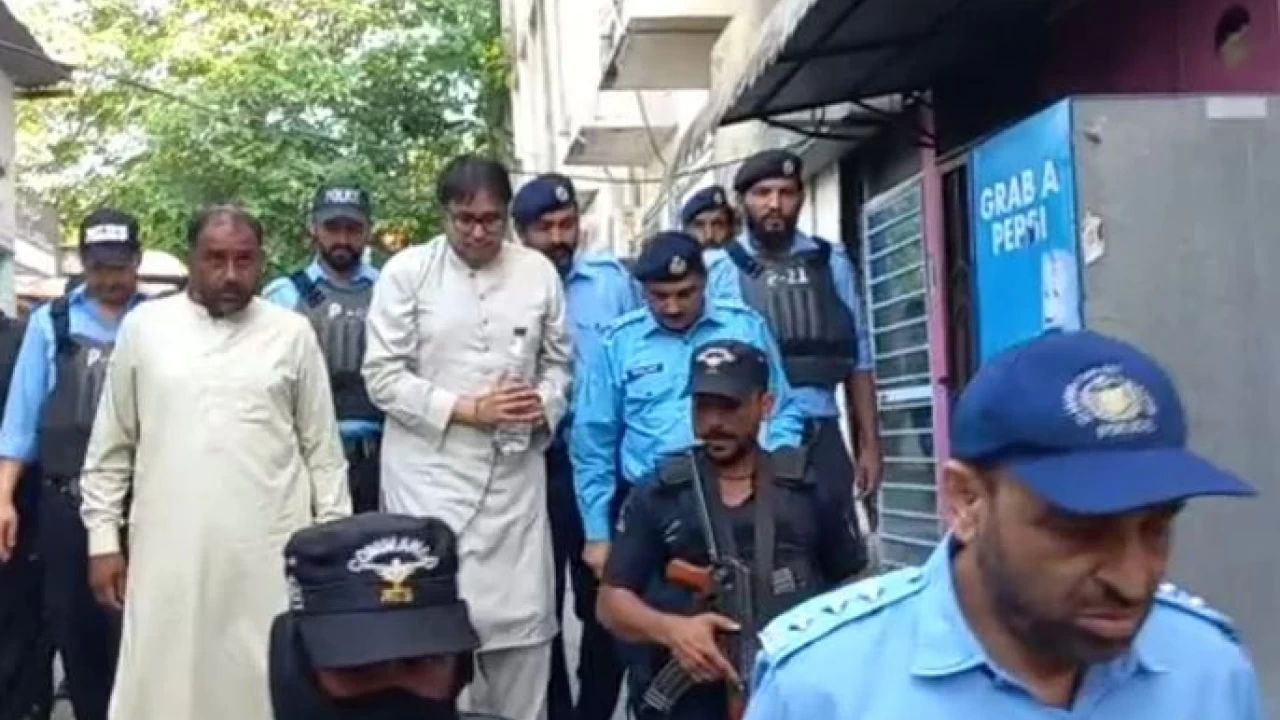 Islamabad: A court in the federal capital Wednesday granted a two-day physical remand of Pakistan Tehreek-e-Insaf (PTI) senior leader Shahbaz Gill, who was arrested on charges of alleged sedition and inciting the public against the state institutions.
In a sedition case, Gill was produced before the court today where the Islamabad Police sought his physical remand to recover the mobile phone and the device which he used to make statements.
Judicial magistrate Omar Bashir reserved his verdict, after hearing the petition, before granting a two-day physical remand.
The case hearing took place amid strict security arrangements.
It is pertinent to mention here that Shahbaz Gill was arrested by Islamabad police on Tuesday over a case of incitement to rebellion registered against him in the Bani Gala police station.
The FIR was registered under sections 34 (common intention), 109 (abetment), 120 (concealing design to commit offence punishable with imprisonment), 121 (waging war against state), 124-A (sedition), 131 (abetting mutiny, or attempt to seduce a soldier, sailor or airman from his duty), 153 (provoking to cause riot), 153-A (promoting enmity between different groups), 505 (statement conducing to public mischief), and 506 (punishment for criminal intimidation) of the Pakistan Penal Code (PPC).
Besides other charges, clauses related to spreading anarchy and hatred were added to the FIR.


Elon Musk sells Tesla shares worth $6.9 billion amid Twitter legal battle
The latest sales bring total stock sales by Musk to about $32 billion in less than one year.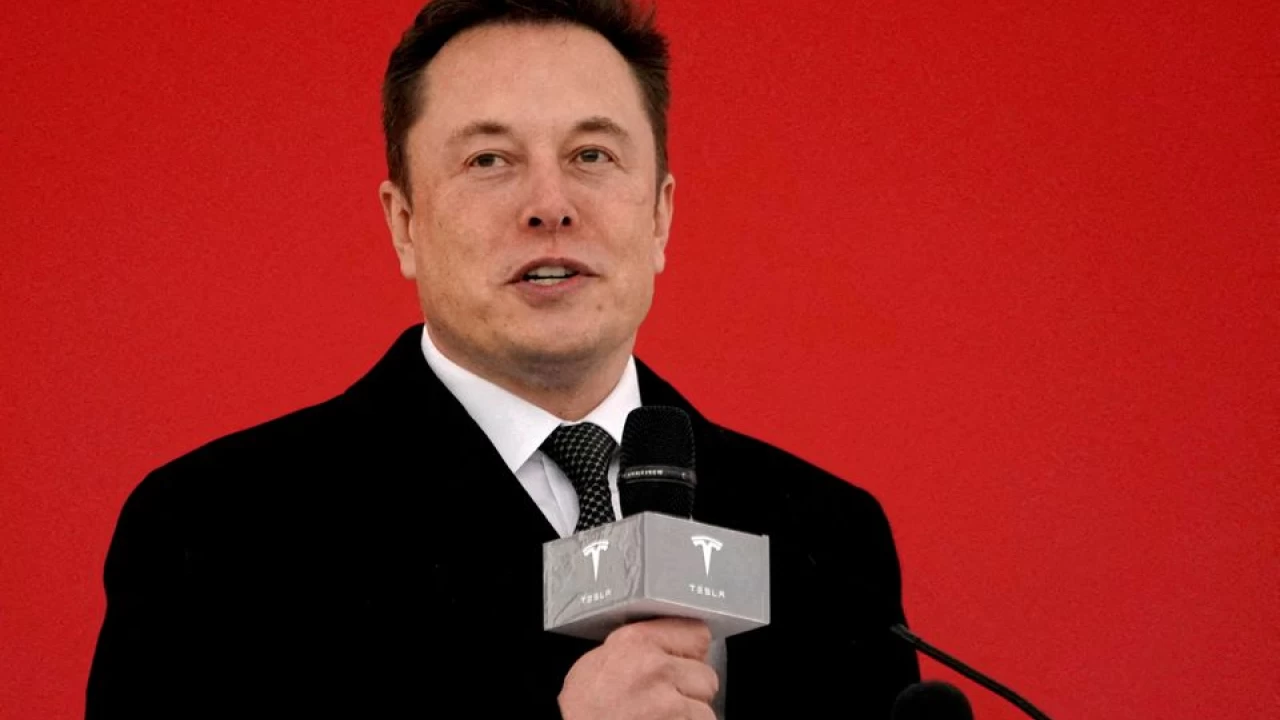 Tesla Inc (TSLA.O) Chief Executive Officer Elon Musk sold $6.9 billion worth of shares in the electric vehicle maker, saying the funds could be used to finance a potential Twitter deal if he loses a legal battle with the social media platform.
"In the (hopefully unlikely) event that Twitter forces this deal to close *and* some equity partners don't come through, it is important to avoid an emergency sale of Tesla stock," he said in a tweet late on Tuesday.
Musk in early July tore up his April 25 agreement to buy Twitter for $44 billion. Twitter has sued Musk to force him to complete the transaction, dismissing his claim that he was misled about the number of spam accounts on the social media platform as buyer's remorse in the wake of a plunge in technology stocks. The two sides head to trial on Oct. 17.
"Street will read through this poker move that chances of Twitter deal more likely now," Dan Ives, an analyst at Wedbush Securities, tweeted.
In other comments on Twitter on Tuesday, Musk said "yes" when asked if he was done selling Tesla stock, and also said he would buy Tesla stock again if the Twitter deal does not close.
Tesla did not immediately respond to a Reuters request for comment.
Musk, the world's richest person, sold $8.5 billion worth of Tesla shares in April and had said at the time there were no further sales planned. But since then, legal experts had suggested that if Musk is forced to complete the acquisition or settle the dispute with a stiff penalty, he was likely to sell more Tesla shares.
Musk sold about 7.92 million shares between Aug.5 and Aug.9, according to multiple filings. He now owns 155.04 million Tesla shares or just under 15% of the automaker according to Reuters calculations.
The latest sales bring total Tesla stock sales by Musk to about $32 billion in less than one year.
Tesla shares have risen nearly 15% since the automaker reported better-than-expected earnings on July 20, also helped by the Biden administration's climate bill that, if passed, would lift the cap on tax credits for electric vehicles.
Musk also teased on Tuesday that he could start his own social media platform. When asked by a Twitter user if he had thought about creating his own platform if the deal didn't close, he replied: "X.com"
SOURCE: REUTERS
Remembering doctor Ruth Pfau on her death anniversary
Dr. Pfau wrote four books about her work in Pakistan, including "To Light a Candle" (1987), which was translated into English.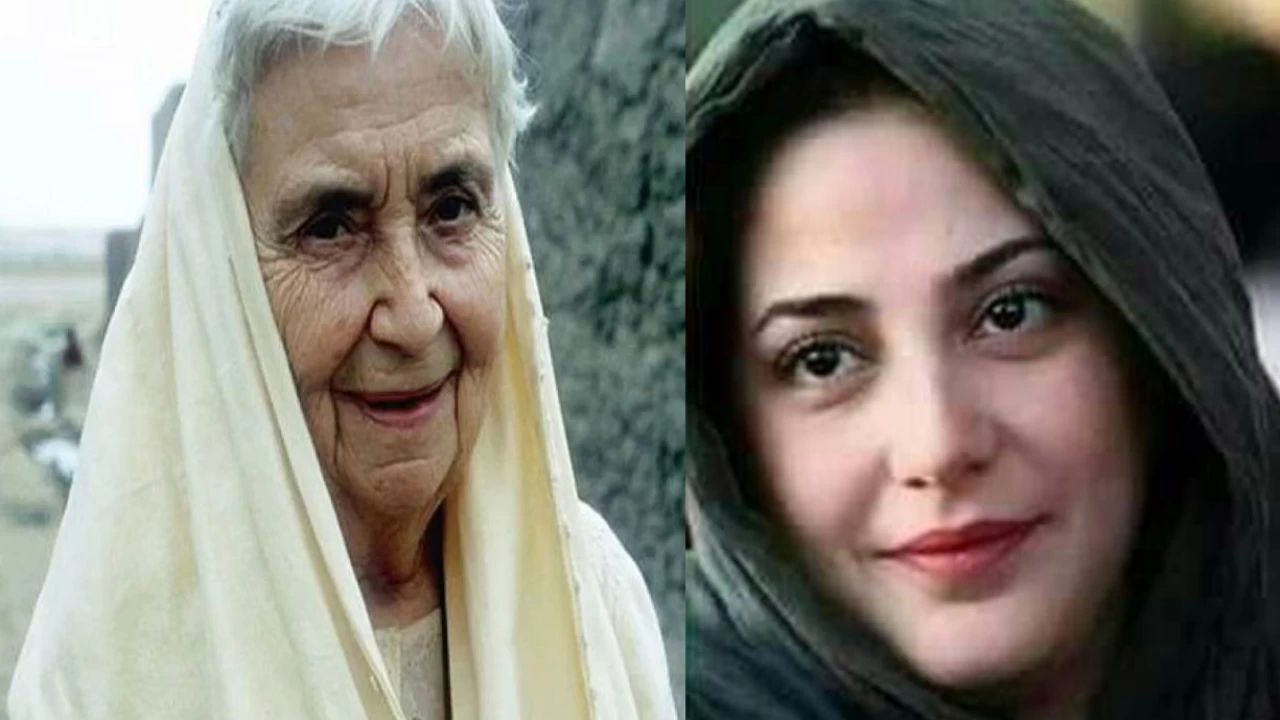 Lahore: The fifth death anniversary of Dr. Ruth Katherina Martha Pfau, who devoted more than 55 years of her life to fighting leprosy in Pakistan, is being observed today.
Although born in Germany, Dr. Ruth came looking to make lives better for those afflicted by leprosy, and in doing so, found her a home.
Leprosy, a disfiguring and stigmatizing ailment also known as Hansen's disease, can now be prevented and even cured after early diagnosis.
Less than four decades after Dr. Pfau began her campaign to contain leprosy, a mildly contagious bacterial infection, the World Health Organization declared it under control in Pakistan in 1996, ahead of most other Asian countries (although several hundred new cases are still reported there annually).
In 1960, due to a passport foul-up, fate landed Dr. Ruth in Pakistan where she visited a leper colony in Karachi and met one of the thousands of Pakistani patients afflicted with the disease.
"He must have been my age — I was at this time not yet 30 — and he crawled on hands and feet into this dispensary, acting as if this was quite normal," she told the BBC in 2010, "as if someone has to crawl there through that slime and dirt on hands and feet, like a dog."
That one visit enabled her to make decision that changed not only her but thousands of lives.
In 1956, Dr. Pfau joined the Marie Adelaide Leprosy Center, opened in Karachi slums, and soon transformed it into the hub of a network of 157 medical centers that treated tens of thousands of Pakistanis infected with leprosy.
The center was funded mostly by German, Austrian and Pakistani donors, and also treated victims of the 2000 drought in Baluchistan, the 2005 earthquake in Kashmir, and devastating floods in 2010.
Once leprosy was declared under control, the center also focused on tuberculosis, blindness, and other diseases and on disabilities, some caused by land mines in war-torn Afghanistan.
For her immense contributions to Pakistani society, Dr. Pfau was often compared to Mother Teresa.
"When you receive such a calling, you cannot turn it down, for it is not you who has made the choice," she said. "For it is not you who has made the choice. God has chosen you for himself."
Dr. Pfau wrote four books about her work in Pakistan, including "To Light a Candle" (1987), which was translated into English.