South Korea's first lunar orbiter launched by SpaceX
It was launched from Cape Canaveral in Florida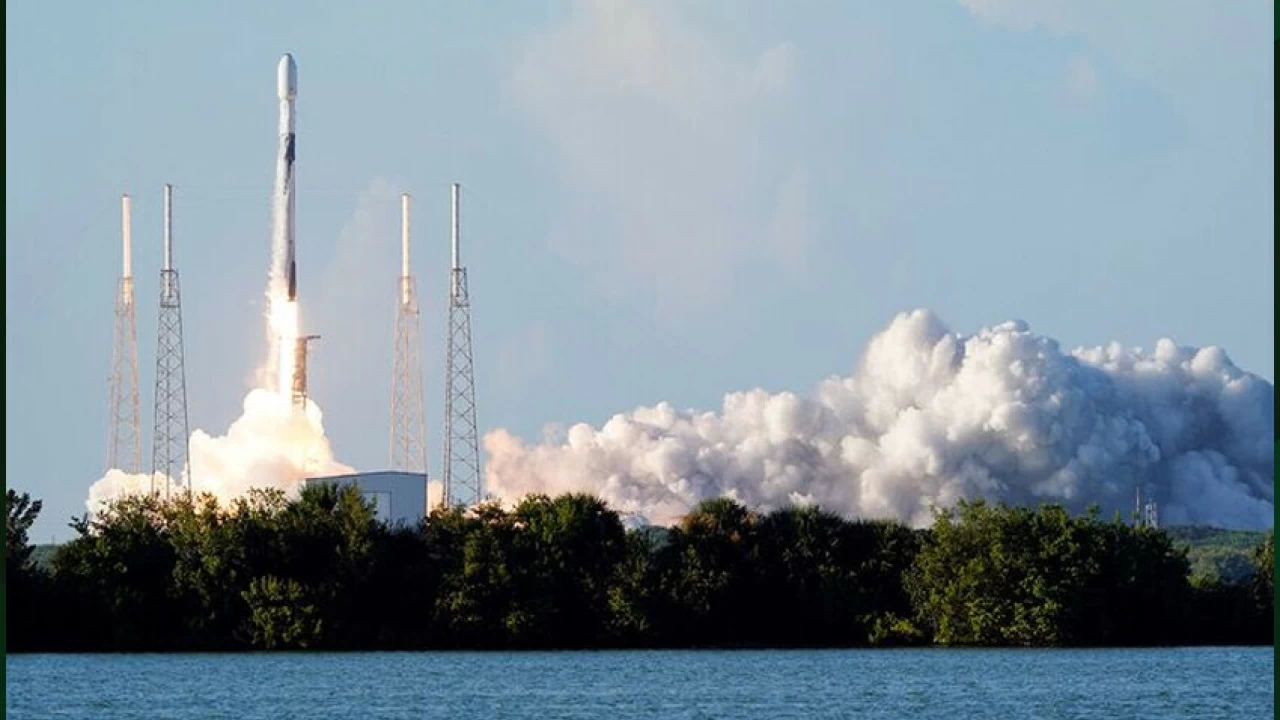 Seoul: South Korea's first lunar orbiter successfully launched on a year-long mission to observe the Moon, Seoul said Friday, with the payload including a new disruption-tolerant network for sending data from space.
Danuri – a portmanteau of the Korean words for "Moon" and "enjoy" – was on a Falcon 9 rocket launched from Cape Canaveral in Florida by Elon Musk's aerospace company SpaceX. It aims to reach the Moon by mid-December.
"South Korea's first lunar orbiter 'Danuri' left for space at 8:08 am on August 5, 2022," Seoul's science ministry said in a tweet, sharing a video of the rocket blasting off trailing a huge column of smoke and flames.
Danuri "successfully entered orbit towards the moon", Seoul's vice science minister Oh Tae-seok told reporters later Friday, saying that researchers were already communicating with Danuri through NASA's deep-space antenna in Canberra, Australia.
"Analysis of the received satellite information confirmed that Danuri's solar panel was properly unfolded to start power generation," he said, adding everything appeared to be going smoothly.
Danuri will use six different instruments, including a highly sensitive camera provided by NASA, to conduct research, including investigating the lunar surface to identify potential landing sites.
One of the instruments will evaluate disruption-tolerant, network-based space communications, which, according to South Korea's science ministry, is a world first.
BTS in space
Danuri will also try to develop a wireless Internet environment to link satellites or exploration spacecraft, Seoul has said.
The lunar orbiter will stream K-pop sensation BTS' song "Dynamite" to test this wireless network.
Scientists also hope Danuri will find hidden sources of water and ice in areas of the Moon, including the permanently dark and cold regions near the poles.
"This is a very significant milestone in the history of Korean space exploration," said Lee Sang-ryool, head of the Korea Aerospace Research Institute, in a video shown before the launch.
"Danuri is just the beginning, and if we are more determined and committed to technology development for space travel, we will be able to reach Mars, asteroids, and so on in the near future."
South Korean scientists say Danuri – which took seven years to build – will pave the way for the nation's more ambitious goal of landing on the Moon in the next decade.
"South Korea will become the seventh country in the world to have launched an unmanned probe to the Moon," an official at the Korea Aerospace Research Institute told AFP.
"We hope to continue contributing to the global understanding of the Moon with what Danuri is set to find out."
Lunar ambitions
Danuri was launched by a private company – SpaceX – but South Korea recently became one of a handful of countries to successfully launch a one-tonne payload using their own rockets.
In June, the country's homegrown three-stage rocket nicknamed Nuri – a decade in development at a cost of 2 trillion won ($1.5 billion) – launched successfully and put a satellite into orbit, on its second attempt after a failure last October.
That launch – coupled with Danuri's launch Friday – helps bring South Korea ever closer to achieving its space ambitions.
In Asia, China, Japan and India all have advanced space programmes – and the South's nuclear-armed neighbour North Korea has also demonstrated satellite launch capability.
Ballistic missiles and space rockets use similar technology and Pyongyang put a 300-kilogram (660-pound) satellite into orbit in 2012 in what Washington condemned as a disguised missile test.
SOURCE: AFP
Outlawed TTP commander Omar Khalid Khorasani killed in Paktika blast
Top TTP commander Omar Khalid Khorasani aka Abdul Wali has been killed in Afghanistan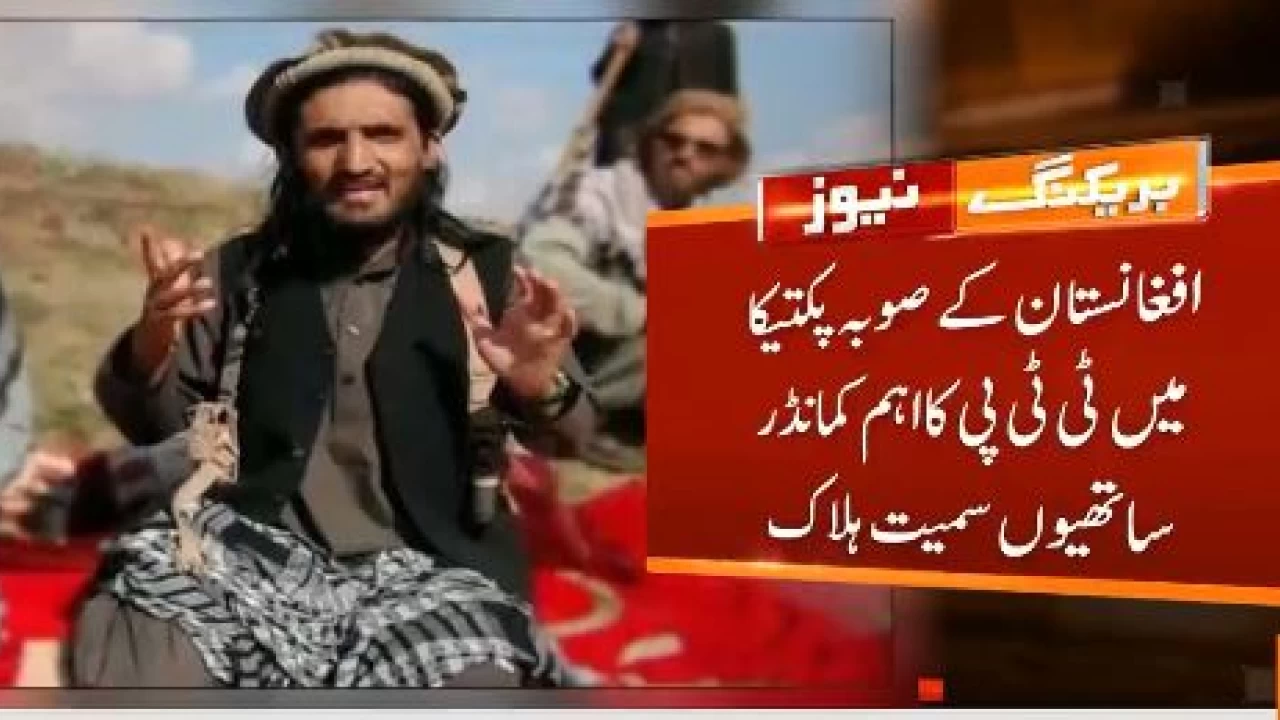 Kabul: Omar Khalid Khorasani, outlawed Tehreek-e-Taliban Pakistan's (TTP) senior commander has been killed along with his three other associates in an attack near Paktika province of Afghanistan, GNN reported Monday.
According to sources privy to the matter, Abdul Wali aka Omar Khalid Khorasani was killed after his vehicle was targeted with a mysterious explosive device in eastern Afghanistan.
Reportedly, the TTP leaders were travelling in the Birmal district of Paktika for consultation when their vehicle hit a roadside mine in Sharqi village.
All on board the vehicle were killed, reports said without giving more details.
No further details were provided by the sources.
China announces fresh military drills around Taiwan
The duration and precise location of the latest drills is not yet known.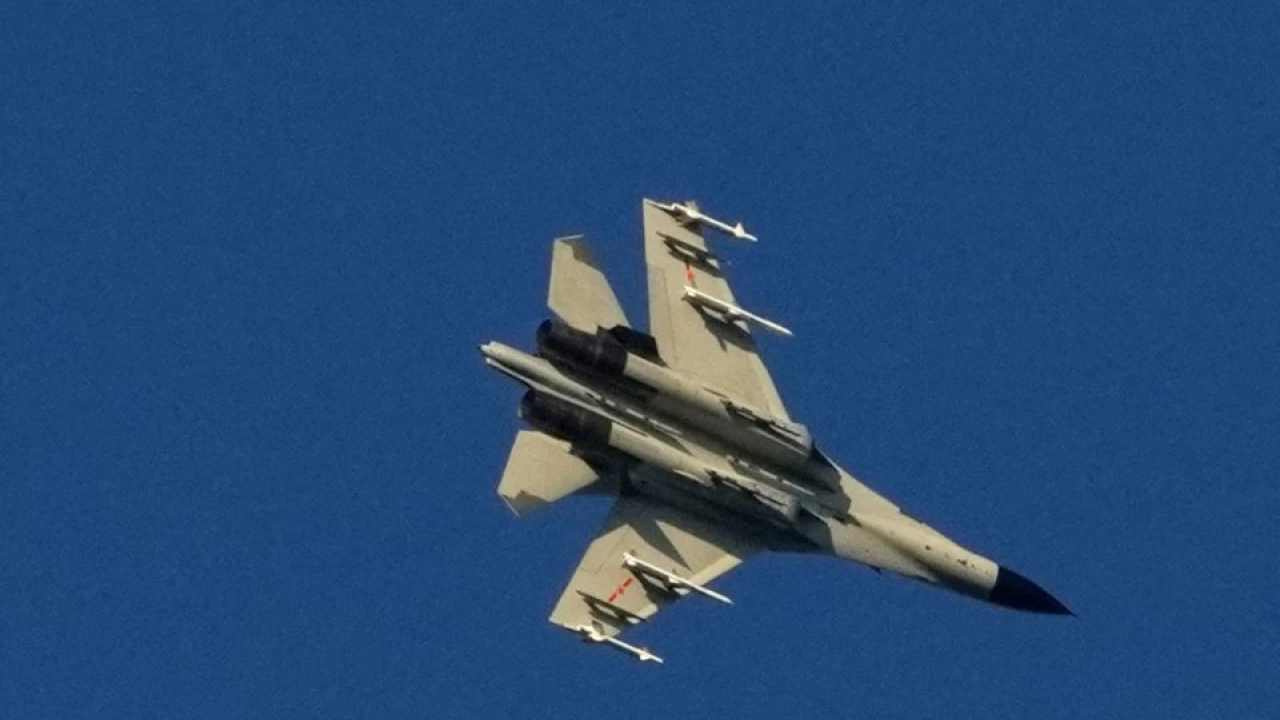 Taipei: China's military announced fresh military drills on Monday in the seas and airspace around Taiwan - a day after the scheduled end of its largest ever exercises to protest against last week's visit to Taipei by U.S. House Speaker Nancy Pelosi.
China's Eastern Theatre Command said it would conduct joint drills focusing on anti-submarine and sea assault operations - confirming the fears of some security analysts and diplomats that Beijing would continue to maintain pressure on Taiwan's defences.
Pelosi's visit to Taiwan last week infuriated China, which regards the self-ruled island as its own and responded with test launches of ballistic missiles over Taipei for the first time, as well as ditching some lines of dialogue with Washington.
The duration and precise location of the latest drills is not yet known, but Taiwan has already eased flight restrictions near the six earlier Chinese exercise areas surrounding the island.
Shortly before the latest drills were announced, Taiwan President Tsai Ing-wen met visiting St. Vincent and the Grenadines Prime Minister Ralph Gonsalves, telling him she was moved by his determination to visit despite China's military pressure.
"Prime Minister Gonsalves has expressed in recent days that the Chinese military drills would not prevent him from visiting friends in Taiwan. These statements have deeply touched us," Tsai said at a welcome ceremony for Gonsalves in Taipei.
It was unclear if Tsai had invited Gonsalves before or after Pelosi's visit. "We don't disclose internal planning or communications between governments," the Taiwanese foreign ministry said when asked by Reuters.
Beyond the firing of 11 short-range ballistic missiles during the four earlier days of exercises, Chinese warships, fighter jets and drones manoeuvred extensively around the island.
Shortly before those drills ended on Sunday, about 10 warships each from China and Taiwan manoeuvred at close quarters around the unofficial median line of the Taiwan Strait, according to a person familiar with the situation who is involved with security planning.
Military talks shelved
Taiwan's defence ministry said Chinese military ships, aircraft, and drones had simulated attacks on the island and its navy. It said it had sent aircraft and ships to react "appropriately".
China's defence ministry meanwhile maintained its diplomatic pressure on the United States, defending its shelving of military-to-military talks in protest at Pelosi's visit.
"The current tense situation in the Taiwan Strait is entirely provoked and created by the U.S. side on its own initiative, and the U.S. side must bear full responsibility and serious consequences for this," defence ministry spokesman Wu Qian said in an online post.
"The bottom line cannot be broken, and communication requires sincerity," Wu said.
China called off formal talks involving theatre-level commands, defence policy co-ordination and military maritime consultations on Friday as Pelosi left the region.
Pentagon, State Department and White House officials condemned the move, describing it as an irresponsible over-reaction.
China's cutting of some of its few communication links with the U.S. military raises the risk of an accidental escalation over Taiwan at a critical moment, according to security analysts and diplomats.
One U.S. official noted that Chinese officials had not responded to calls from senior Pentagon officials amid the tensions last week, but that they did not see this as a formal severing of ties with senior figures, such as U.S. Defence Secretary Lloyd Austin.
Asked directly about those reports, defence ministry spokesman Wu said, "China's relevant counter-measures are a necessary warning to the provocations of the United States and Taiwan, and a legitimate defence of national sovereignty and security".
SOURCE: REUTERS
Rescue 1122 establishes medical response units in KP
Ninety-five ambulances and twenty-four fire vehicles have been deputed near various Imambargahs in the province.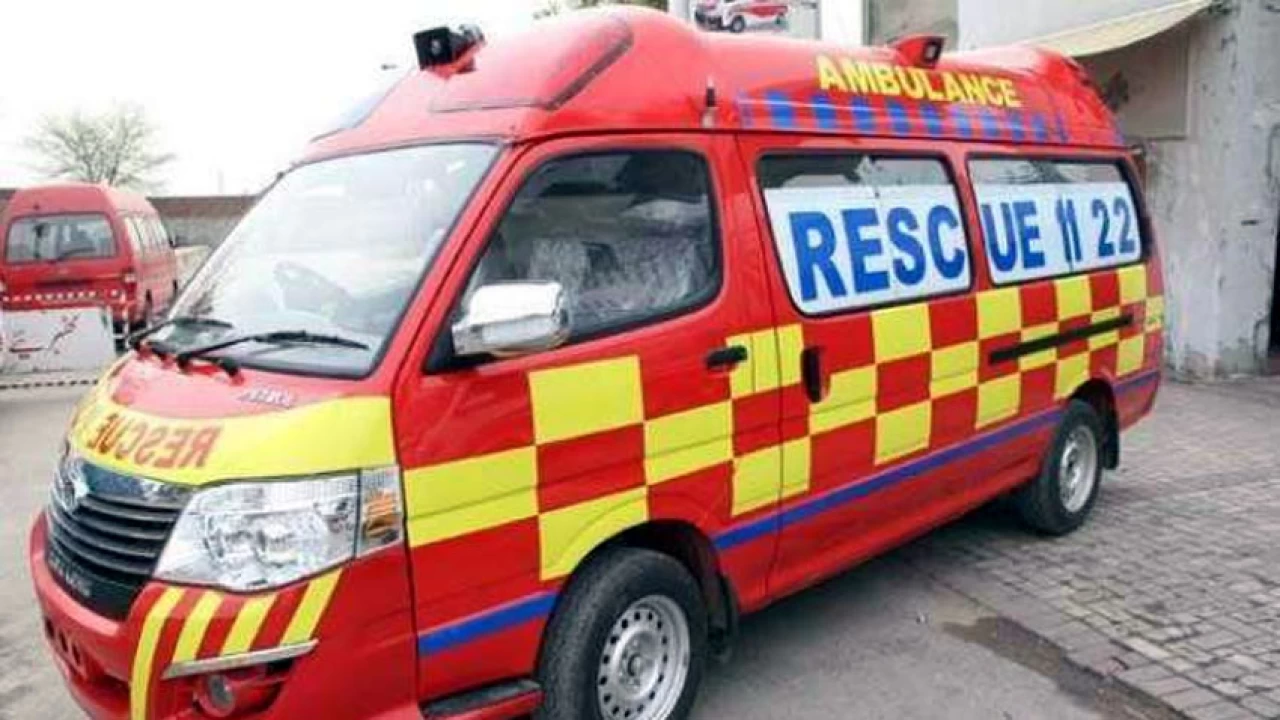 Peshawar: In Khyber Pakhtunkhwa, the Rescue 1122 has established medical response units in various districts to provide medical aid to the mourners of Muharram-ul-Haram.
According to Director General, Rescue 1122 Dr. Khatir Ahmed, ninety-five ambulances and twenty-four fire vehicles have been deputed near various Imambargahs in the province.