Islamabad police issue statement over Imran Khan's arrest warrant
Police have requested the public not to listen to rumours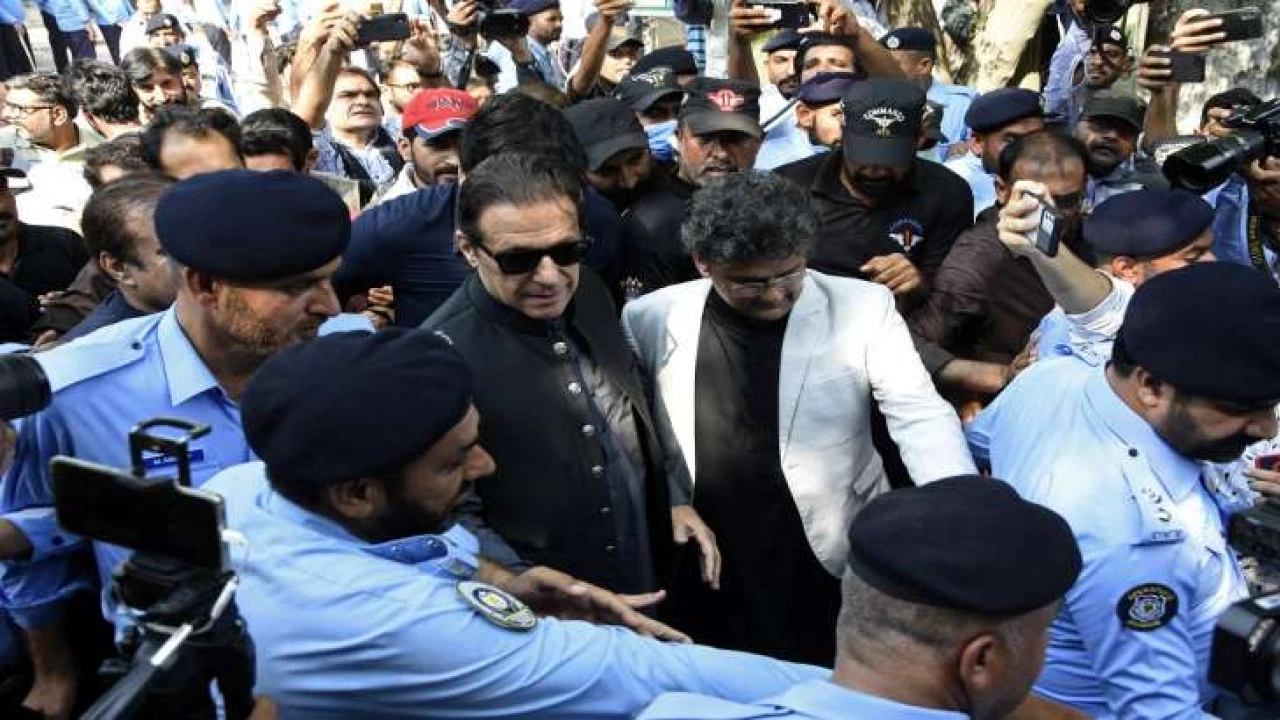 Islamabad: Islamabad Police have issued an important statement regarding the arrest warrant of Pakistan Tehreek-e-Insaf (PTI) chairman Imran Khan.
In a tweet, the Islamabad police said the arrest warrant is a legal process. Imran didn't appear in the court on the previous appearance, so the arrest warrant has been issued to ensure his appearance in the court.
"The Supreme Court had issued an order to strike out the section of terrorism from case number 407/22, after this order, the case was transferred to the Sessions Court. If bail is not granted, he can be arrested in case of non-appearance," the police said in the tweet.
چئیرمین پی ٹی آئی عمران خان کے وارنٹ گرفتاری جاری ہونے کا معاملہ۔

وارنٹ گرفتاری ایک قانونی عمل ہے۔عمران خان پچھلی پیشی پر عدالت میں پیش نہیں ہوئے تھے۔ان کی عدالت میں پیشی کو یقینی بنانے کے لیے وارنٹ گرفتاری جاری ہوئے ہیں۔
معزز عدالت عالیہ نے مقدمہ نمبر 407/22 سے
1/2

— Islamabad Police (@ICT_Police) October 1, 2022
Islamabad Police have requested the public not to listen to rumours.
The area magistrate of the Margalla police station had issued an arrest warrant for former prime minister Imran Khan for not appearing before the court in connection with a case involving female judge Zeba Chaudhary.