Hike in POL prices: Transporters announce 10 per cent increase in intercity fares
The transporters warn that they will park their buses and vans at their stands if the government takes any action against them over their decision regarding intercity fares.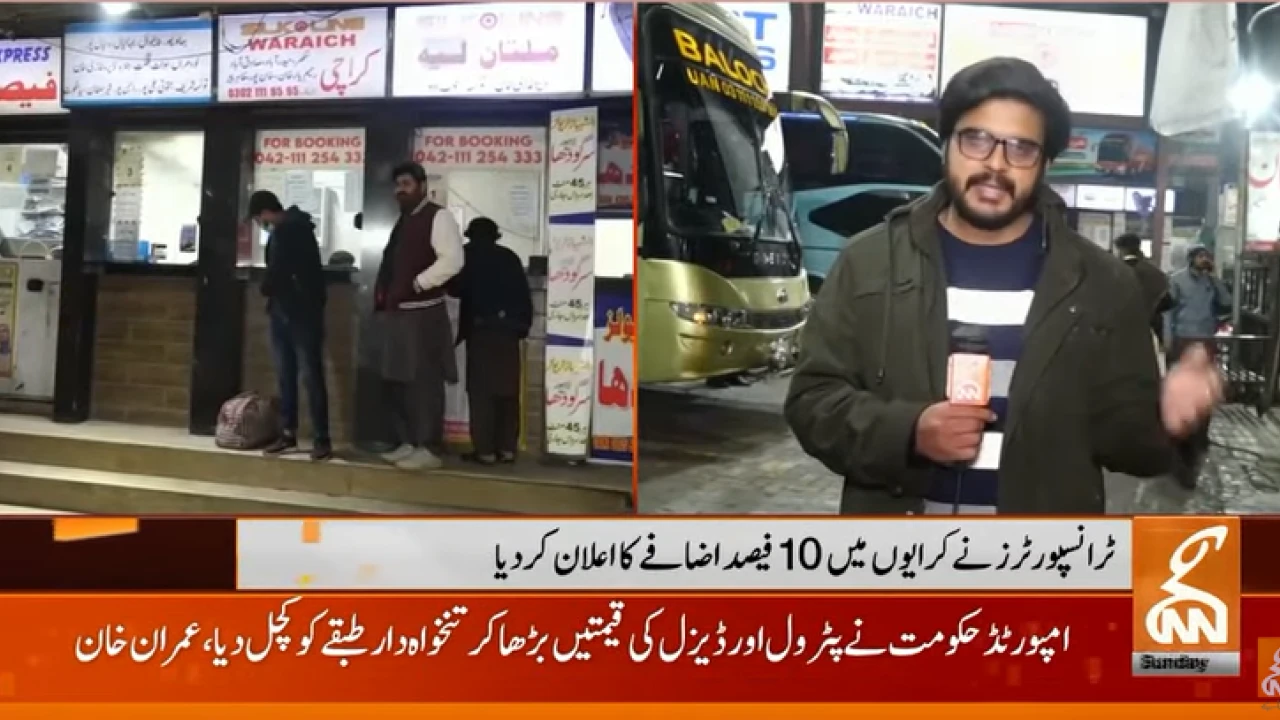 Lahore: After increase in the prices of the petroleum products, the transporters announced to increase 10 per cent in the intercity fares.
The transporters said that they would increase the prices at every cost because they could not bear the loss.
"We will park the buses and vans at their stations if the government takes any action against them," said the transporters while talking to GNN TV on Sunday.
The fares increment, they said, would be effective from tonight.
The rickshaw union, though, did not make any open statement but the citizens were likely to be suffered more for intra-city traveling.
The transporters made this announcement after Finance Minister Ishaq Dar said prices of petrol and high-speed diesel had been increased by 35 rupees per litre each.
He said after the increase, petrol would be available at 249.80 rupees per litre, high speed diesel at 262.80 rupees per litre, kerosene oil at 189.83 rupees per litre after a surge of 18 rupees and light diesel oil at 187 rupees per litre after an increase of 18 rupees.
Ishaq Dar said new prices would be applicable from 11:00 am today (Sunday).
He said that it was a difficult decision to increase the prices of petroleum products.
The citizens earlier in the day condemned increase in the prices of the petroleum products, saying that they had lost hope.
Talking to GNN TV, the citizens burst at the coalition government, saying that they had pushed the public to death.
"They have left no other option for the poor except to die," said a citizen while reacting to increase in the POL prices. He said that two-time meal was the most difficult task these days. Another citizen said that the public had already been under huge burden of inflation and now this government [coalition government] increased the POL prices.
"For the sake of God, have mercy upon the public," said the citizen, expressing disappointment over the rising prices.
Another man slammed the coalition government saying that they also badly failed to deliver.
"They should care about the public. They have failed to control inflation," he added.