Karachi: The US dollar exchange rate against the Pakistani rupee dropped on the Fourth day of the week—Thursday.
According to the State Bank of Pakistan in the interbank market, the value of the Pakistani rupee against the US dollar gaining 16 paisas increased by 0.10% to Rs153.02 against the last closing of Rs153.18— falling below a 21-month low level of Rs154.
Interbank closing #ExchangeRate for today:https://t.co/C51rd0P1RF pic.twitter.com/5sy1zsxNy2

— SBP (@StateBank_Pak) April 8, 2021
During the current financial year, the exchange rate fluctuated sharply and in August 2020 (FY 21), the rupee depreciated to its lowest level against the dollar, reaching Rs168.70 on August 20 last year.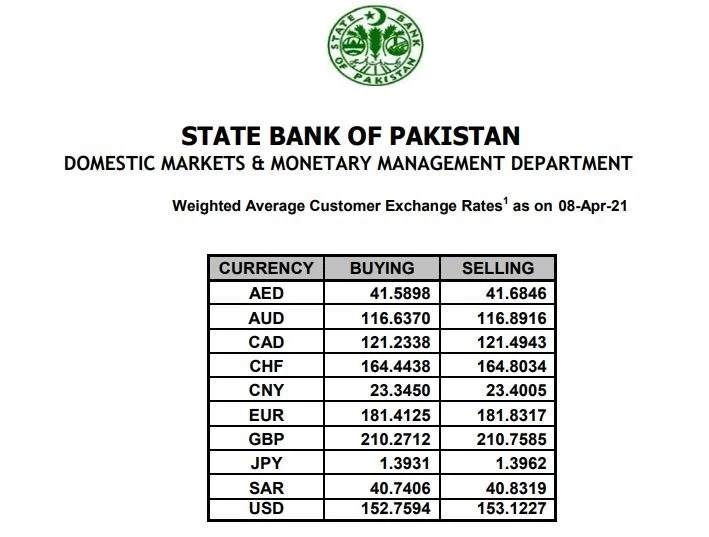 The rupee then began to recover and has improved significantly against the US dollar over the past four months.
"The supply and demand position of dollars and the upcoming data on the country's forex reserves will determine the future direction of the rupee. The rupee should conclude this week at Rs153 - 154 per dollar," said a currency exchange dealer.
It is important to mention that the Pakistani Rupee appreciates when a lesser amount of rupees is required to get one USD whereas PKR depreciates when more rupees are required to get one greenback.
On Thursday the prices of other currencies including the euro, pound, riyal, dirham remained the same: